This post may contain affiliate links. Read my disclosure policy here.
Healthy living goals aren't just for us humans. Here are four tips to help make this a healthy New Year for our pets too. This post is sponsored by Petcurean.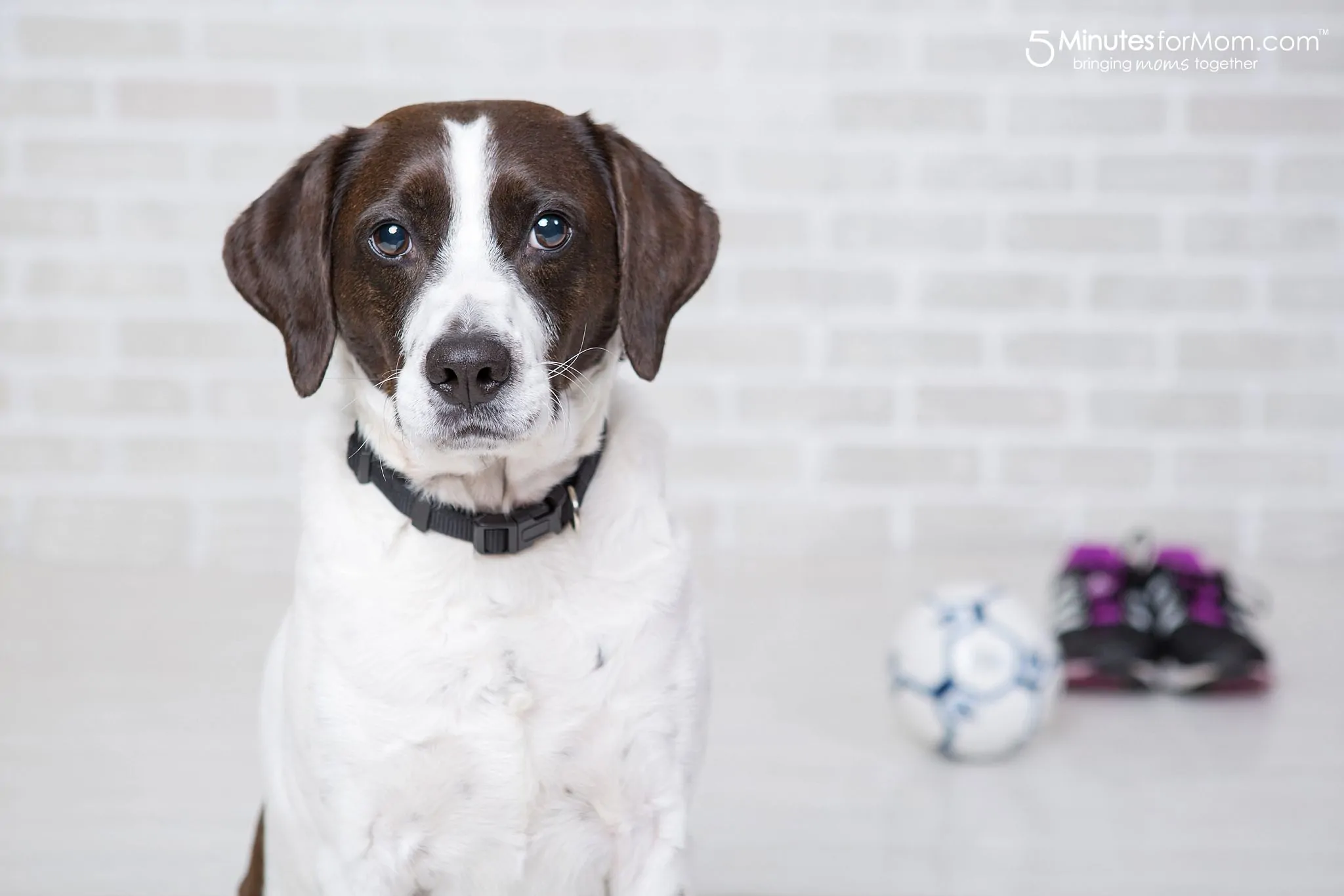 We are nearing the end of January. How are your New Year resolutions going?
Are you exercising and cutting back on sugar? Or are your new running shoes already lost in the back of the closet?
I must admit — I gained a couple pounds over the holidays and I was determined to get back on track with my exercising and low sugar intake as soon as January hit.
But, I haven't done as well as I had planned. In fact, I have probably added a pound or two more to the count!
Yet, I can't give up on my resolutions — just like I can't give up on my goals for my pet's health too.

Actually, since my dog AJ is my exercise partner, when I am keeping my fitness goals, it usually means he is living a healthier lifestyle too.
And, if I see him getting a little round around the middle, it reminds me that I need to be disciplined about his eating habits as well as my own.
As women, we attach all of these extra pressures to be "thin" so we can be "attractive."
But when I think about what I want for my dog's health, I want to keep his weight in a healthy range because I want to help him have a long, healthy life.
This logical approach to my dog's weight reminds me that eating right and exercising isn't about what I look like, it is about what I feel like and about what is best for my long term health. A healthy lifestyle is just that — it is to have the healthiest life possible.
Fortunately for our pets, keeping them healthier is usually a lot easier than keeping ourselves healthy.
We want what is best for our pets. We want to keep them healthy so we can have them with us as long as possible!
So while they may beg and plead for treats and table scraps with their big eyes and pitiful whimpers, we can make the responsible decision to feed them appropriately.
If only we were as good at making those responsible decisions for ourselves!
Here are four ways you can make sure your pets are as healthy as possible in 2017:
1. Food – Do you know what's in your pet's food?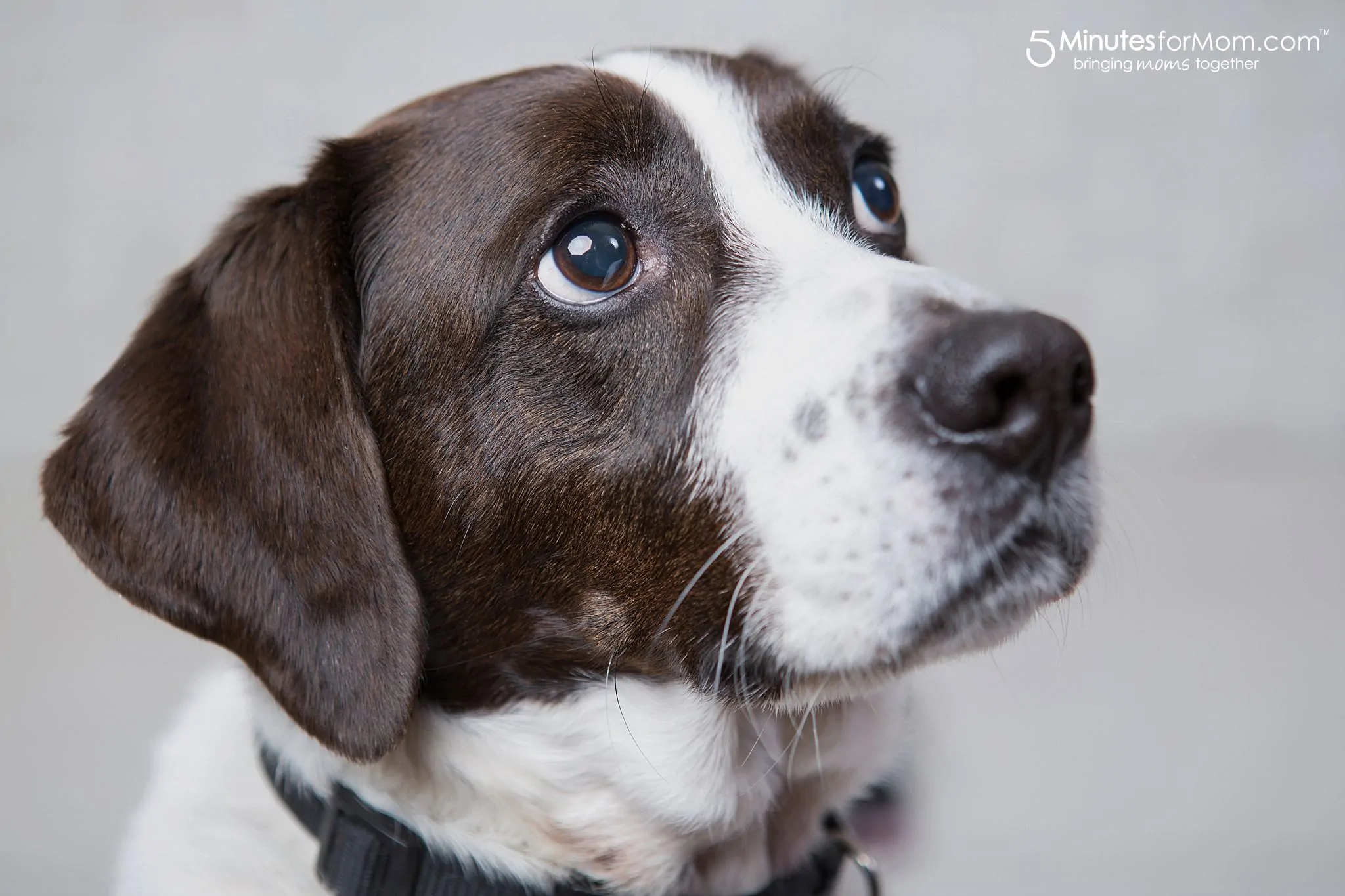 When AJ was younger, he struggled with rashes, itchy skin and loose bowels. Eventually, we realized he was reacting to dog food and dog treats that contain wheat or gluten.
So, for years now, we have kept AJ on premium dog food and treats that are grain free. It makes a world of difference for him.
If you haven't already, check out the ingredients in your pet's food. If you want help understanding the ingredient list, check out Petcurean's guide for reading ingredients.
And for help choosing the perfect food for your pet, Petcurean's Food Finder is a fantastic tool.
2. Exercise – Is your pet active enough?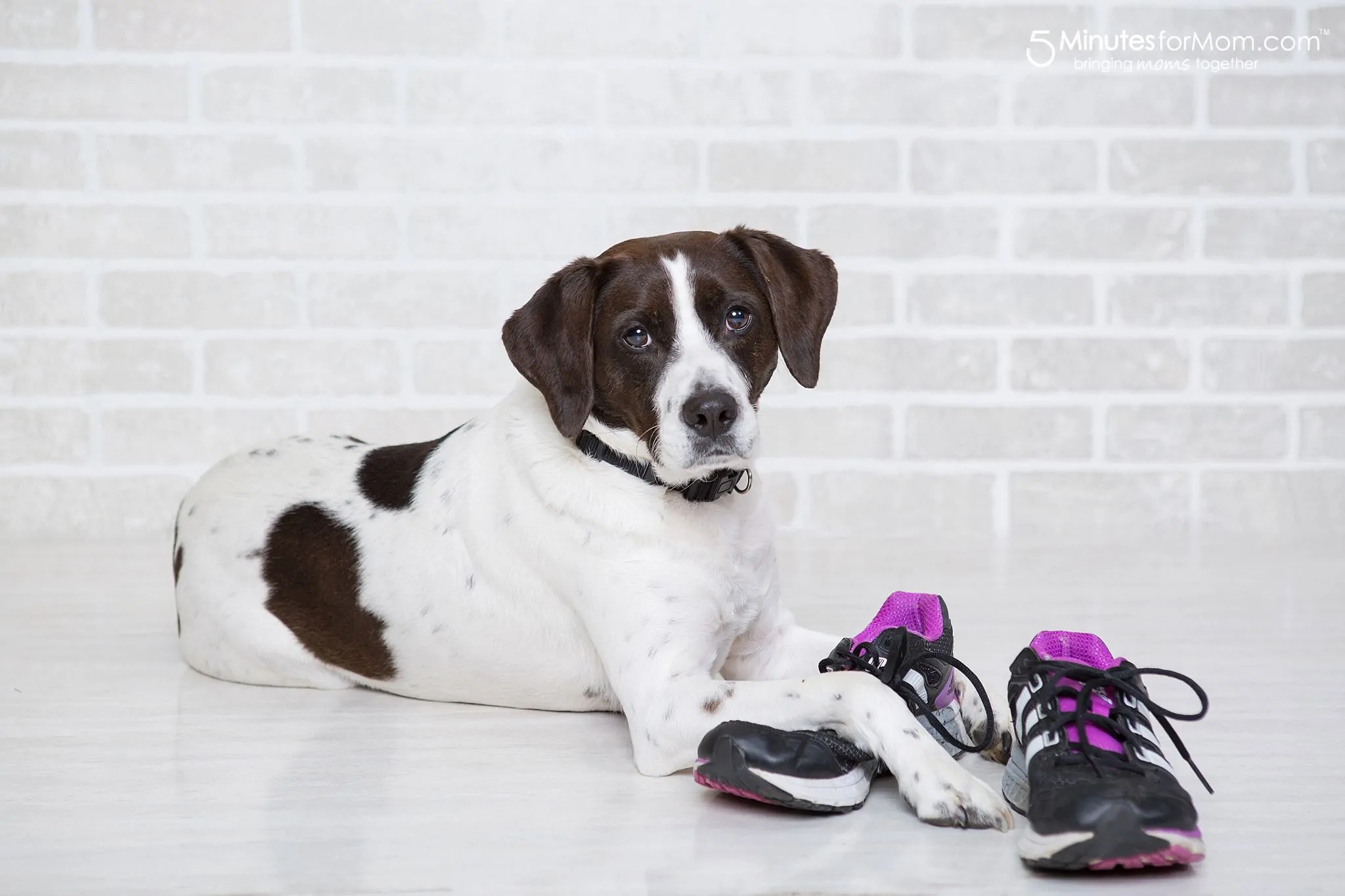 We are lucky, we don't have a backyard. What?!? Did I really say that?
Yes, as much as I wish we had a fenced in backyard, the truth is that because we don't, both AJ and I get more exercise.
Every time AJ needs to go out or wants to play, I have to walk him. And since he is a high energy dog, I have to walk him and take him to the dog park a lot.
Of course, different breeds have different exercise needs and injuries or old age might be impacting how much exercise your pet can have.
So check with your vet to see if your pet needs more exercise. If they do, perhaps you can help each other meet your exercise goals?
3. Healthy Teeth – Is it time for a dental check up?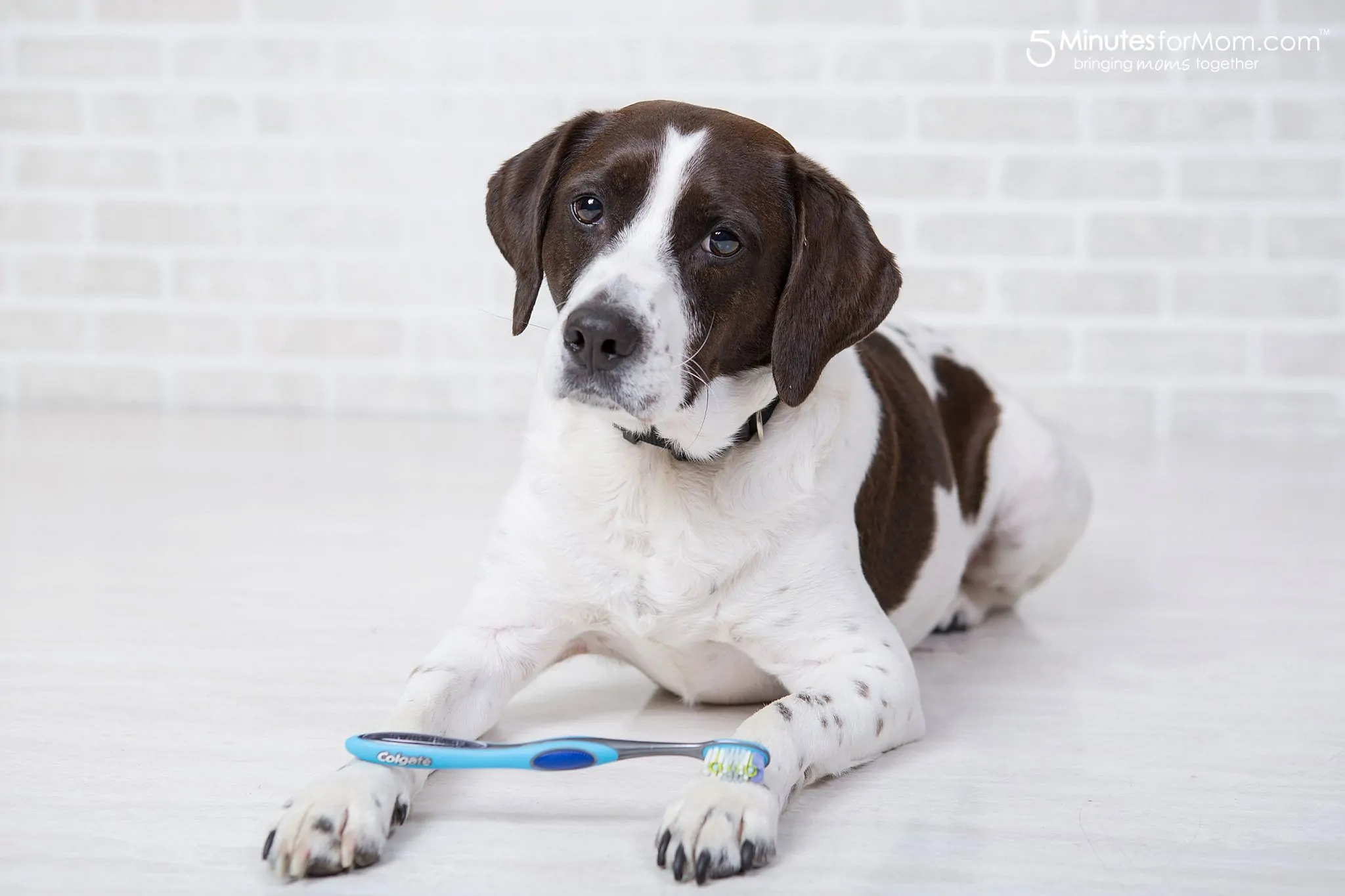 Good dental health may not seems as critical for our pets as a healthy diet and plenty of exercise.
But healthy teeth and gums enable your pet to easily grind up food which aids digestion by allowing the enzymes in the stomach to work effectively.
Have you asked your vet recently about your pet's teeth? This year, make sure you make your pet's teeth are top health priority too.
4. Healthy Weight – Is your pet putting on some pounds?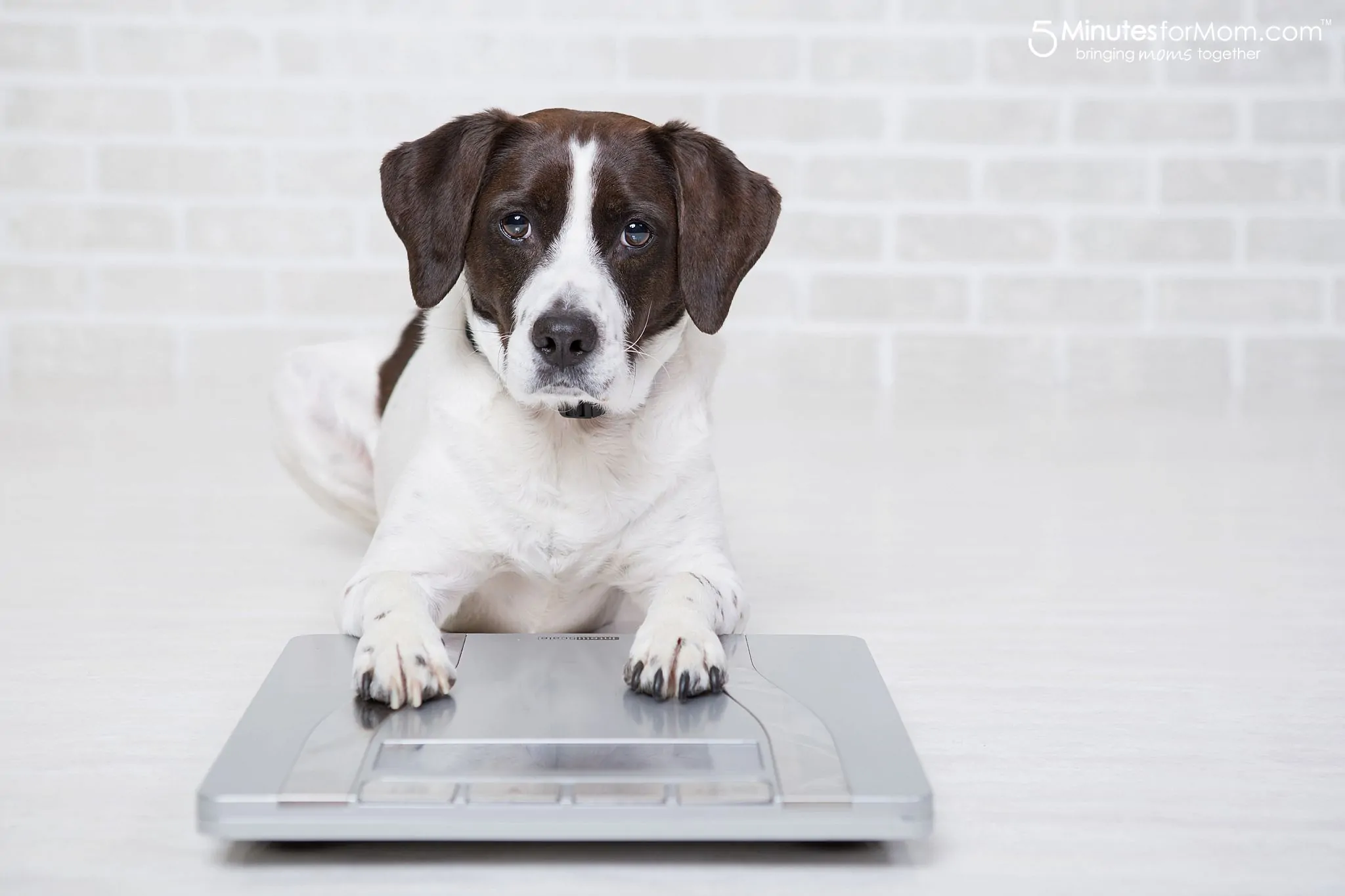 It may seem like you are being nice to your pet by giving them extra treats or extra food. But really, kindness is helping our pets keep their weight at a healthy level.
According to Data from Nationwide, pet obesity is on the rise for the sixth straight year and experts estimate 54% of dogs and 58% of cats are overweight or obese. As it is with humans, obesity is a significant risk factor for many life-threatening diseases for dogs and cats.
If your dog or cat is overweight, talk to your vet about safe steps to get your pet down to their fighting weight. Finding the right food can keep your pet feeling happy while helping them shed some unwanted weight.
Here is to a healthy year for you and your beloved pets!
Pin it for Later

Written by Janice Croze, co-founder of 5 Minutes for Mom
Talk with me: @5minutesformom and Facebook.com/5minutesformom
Pin with me at pinterest.com/5minutesformom