This post may contain affiliate links. Read my disclosure policy here.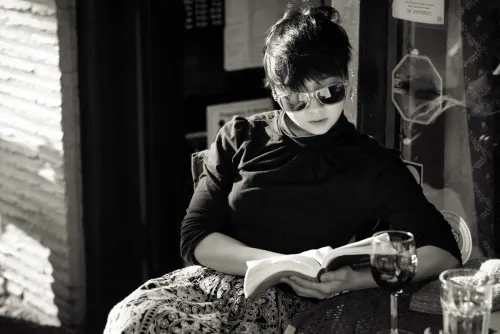 All images by Donn Anning Jones photography
Happy New Year! Just like every year, I'm taking a deep breath and deciding that this is actually the year I'm going to (fill in blank with your choice; for me, it's lose weight, get organized, and learn to fly. You can pick the least likely to happen).
Seriously, many of us want to improve our minds, walk more closely with God, understand more of what's going on in our world. One way to do all 3 is through reading. By choosing books intentionally and reading more widely and deeply, we can challenge our thought-lives and expand our minds.
So, in the time-honored manner of internet sites everywhere, (I stole the idea for this post from Book Riot) here's a list of 18 different types of books for you to read, complete with suggestions. A lot of times, a book will fit several different categories. Please let me know in comments if you're going to do this, or part of it, and where you're going to start! We can follow each other on social media too. #readinggoals5minutesformom. (I'm at planetnomad on instagram and planetnomad5 on twitter. Come say hello)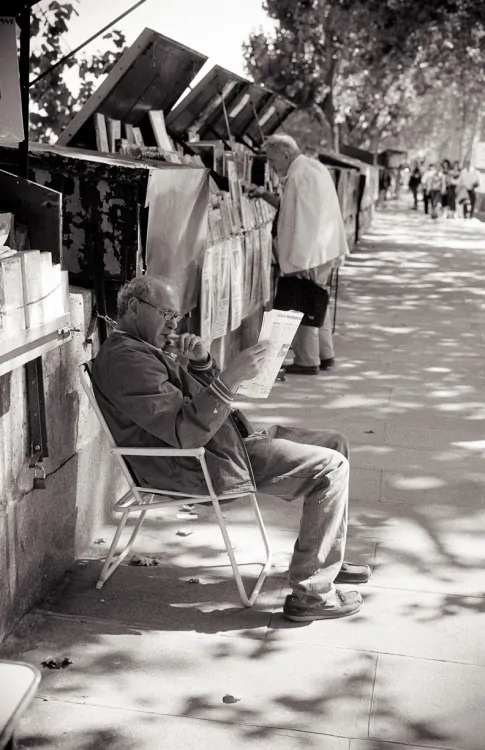 Read a book written by someone from another culture
The Caliph's House. This is a story of a man who buys an old house in Casablanca and renovates it. Really interesting look at Morocco's mix of modernity and superstition.
Other ideas: Interpreter of Maladies, Drown,  Between the World and Me, White Teeth.
Read a book written by someone from another religion
Dreams of Trespass A memoir of a woman raised in a domestic harem in Morocco in the 40s. Fascinating glimpse into a different world.
Other ideas: Kite Runner, Midnight's Children.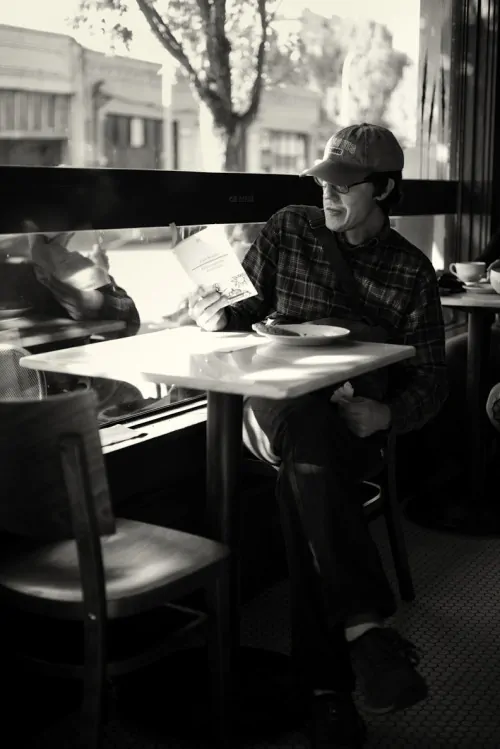 Read a book that deals with a current world crisis
When The Moon is Low: follows an Afghan family fleeing the Taliban and making their way on foot across Europe. Puts a human face on the refugee crisis.
Bones of Grace: a novel that contrasts poverty and wealth and the classism associated with those issues, yet presented with humanity and compassion.
(My suggestions are both fiction, as I think that creates empathy in a way that reading stats and news articles may not.)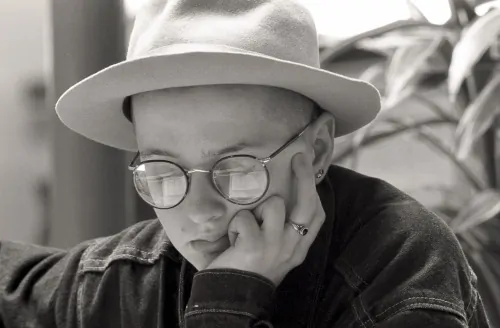 Read a memoir
The Invisible Girls. This story of Sarah Thebarge's relationship with a Somali family that she meets on public transportation, and how both their lives were transformed as a result
As soon as I Fell: a missionary tries to live the perfect life and fails.
Read a book that encourages you in your spiritual walk
I'm kind of a fan girl of Tim Keller. I recommend his Prodigal God and Counterfeit Gods. Or expand your understanding of the Bible through Misreading Scripture through Western Eyes.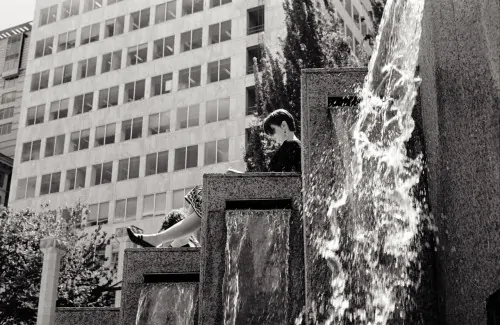 Re-read a book that you've already read
Obviously I don't know your life. But you probably read To Kill a Mockingbird in Grade 8 and Pride and Prejudice in Grade 11. They are both excellent! Why not read them again? When you are asked what book you'd take to a desert island, or what book has most influenced you, what springs to mind? Why not revisit it? Me, I'm going to reread Crossing to Safety–I loved this book about 20 years ago, but haven't read it since.
Read a book that you've seen the movie of (but not read the book…yet)
I always try to read the book first because that's the kind of obnoxious person I am! But even someone like me doesn't always manage this, and chances are good it doesn't bother you to see the movie first. Possibly you don't even hate movie-edition covers on your novels! A couple of ideas: Hunger Games; Room

Read a fantasy novel that wasn't written by Lewis or Tolkein
My son loves this genre, so I'm going off his recommendations. He loved The Dwarves (and all 4 in the series). I got him The Name of the Wind for Christmas and he says it's excellent so far. I'm hoping to read it when he's finished.
Read a book of poetry
Wendell Berry, TS Eliot, Sharon Olds, Pablo Neruda. Open yourself up to the power of language. You won't be disappointed. I read Dear Almost, the story of a miscarriage written as a slim volume of poetry, and it was beautiful. Or grab a collection and read different authors: Good Poems
Read a book translated from another language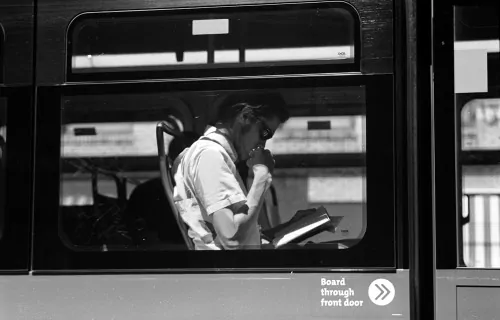 Read a book that's more than 100 years old (The Bible doesn't count. You should be reading that anyway!)
Have you ever read Silas Marner? I love this simple, redemptive tale–beautifully told, and also quite short if you're feeling a bit overwhelmed.
If you've never read Jane Eyre, how? And this is your year! You'll love it–it actually is worth all the hype. Other possibilities: Tess of the D'Ubervilles, Anna Karenina, Les Miserables, Tale of Two Cities.
Read a book published within the last year
Two books that stand out to me out of the myriad I read are The Hummingbird and Bones of Grace (linked to my reviews so I won't bother describe them here).

Read a Young Adult book
Ask your favorite teen for a recommendation, or search our young adult reviews on 5 Minutes for Books.
Read a murder mystery/suspense novel
Suspense books are very popular these days, so chances are good you've read something like Gone Girl or Girl on a Train. So expand your reading! What about reading the earliest mystery writer of all, Wilkie Collins? I love The Woman in White.
Read a children's book
Note: you do not have to actually exercise while you read, but as you can see, it's an excellent way to multi-task.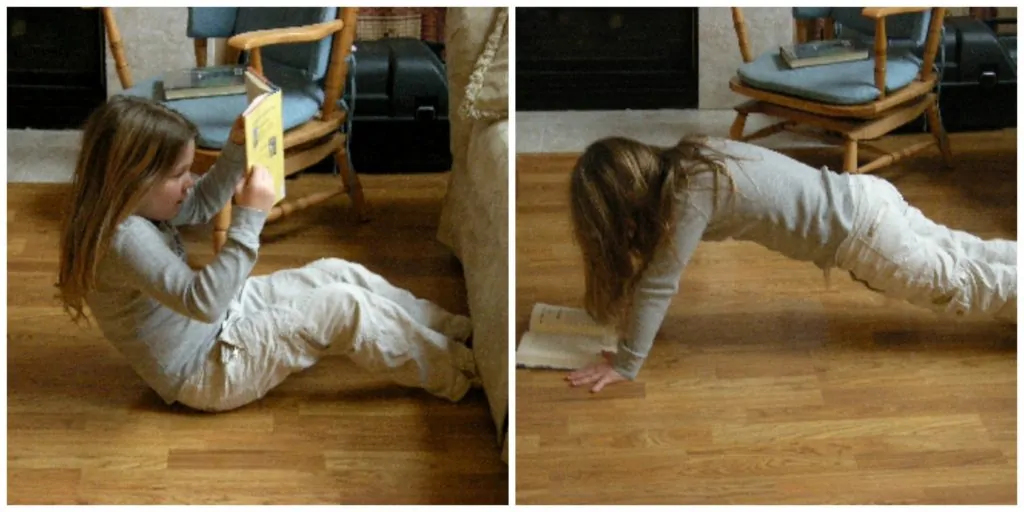 Read a book of short stories
I love Alice Munro's stories; she's an incredible writer and I highly recommend her. She's got lots of collections to choose from.
Read a new (to you) book written by a familiar author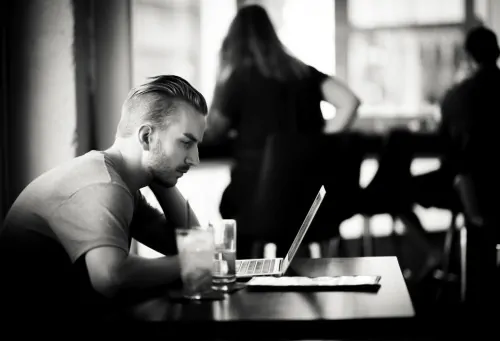 Read a book in a genre you normally avoid
Horror? Amish fiction? Sports? What type of book is anathema to you normally? Look for a highly-acclaimed book in a new genre, something that crosses lines.
Read a book reviewed at 5 Minutes for Books!
I will leave it to you to peruse the site and see what tickles your fancy!
Happy Reading to all of you, and Happy New Year from all of us at 5 Minutes for Books!