This post may contain affiliate links. Read my disclosure policy here.
I've always thought that books make great gifts. They are easy to buy last minute, easy to wrap, easy to ship (especially with amazon's overnight or two-day Prime service), and fun to pick out.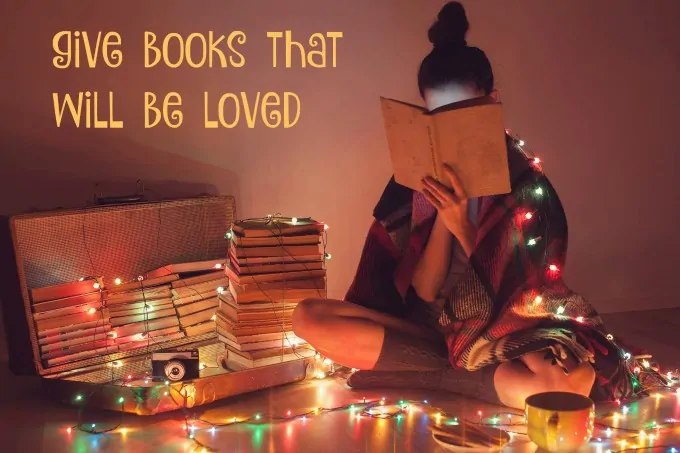 Here are some tips to ensure that your books will be received with joy…
Fulfill Their Requests
In my family, we all make amazon wishlists. They almost always include books (in addition to other needs and wants of course). I have mixed feelings about wishlists, because it seems unoriginal, but as a recipient, there's nothing more awkward than receiving a book that you know you'll never read. On the flipside, receiving a book or two that I've been wanting but haven't purchased for myself, gives me joy.
My college-aged nephew is on to me. He knows that I love to buy books, so the last two years at Thanksgiving, he's said, "Aunt Jennifer, I know what books you can get me this year," and then shared a series or author that he's gotten into. I get to shop knowing that he will love and appreciate what I buy.
Books are pretty personal, so it can be easy to get it wrong, but in the age of lists, it's so easy to get it right.
Keep it Fun
Comics are wildly popular with adults and kids.  Now, this is a place where I can recommend sharing something from your past. I still remember introducing my son to Calvin and Hobbes. There are amazing collections and hardcover editions that a child or teen might enjoy, as well as a nostalgic throwback for an adult.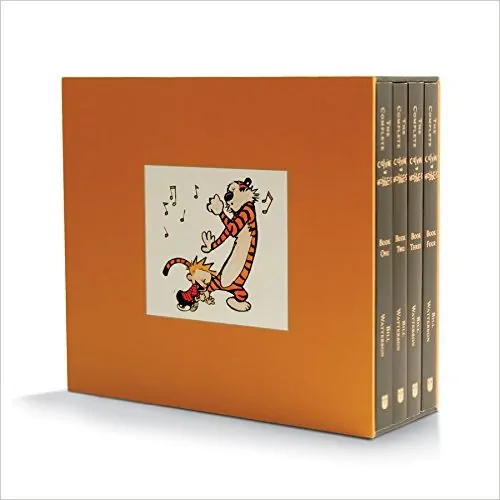 Share Something You Love
There are risks here, but if you want to go out on a limb, or if you are giving to someone who know well, buy a book that you loved. Maybe it's a book that helped you learn or grow or overcome something, or just made you laugh, or was so beautifully written that it's something you want to share.
I would advise caution about buying a childhood favorite for a child. It might go over well, and if so, it's a wonderful thing to share, but sometimes they fall flat. You will have better luck with a bonafide bookworm who might be more willing to wade into unfamiliar settings and language. If the child only reads current fiction, I would avoid trying to convert them to Anne of Green Gables or Little House on the Prairie (neither of my kids found joy in that series, much to my dismay, though my daughter did like Anne). If you DO buy an older book, try to get one that looks modern and current.
Make it Beautiful
Speaking of looks, gifts are special, so this is a legitimate time to judge a book by its cover. If you are browsing in a bookstore and a book captures your eye, it might have the same effect on the recipient. When I was offered this book for review, I was captivated by this cover.  This may be the most beautiful book I've ever received. As I read it, it continued to bring me joy as I looked at it each time I picked it up.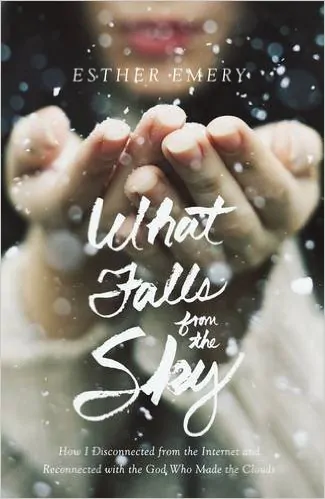 Please check out my full review of this thoughtful memoir What Falls From the Sky at 5 Minutes for Books.
Another way to make things beautiful, is to get a gift edition of a book. This could be a gorgeous boxed set or just a special version of a favorite book.You could try this with your favorite juvenile reader, or you might spark the heart of an adult who would treasure these beautiful editions of classics like Little Women.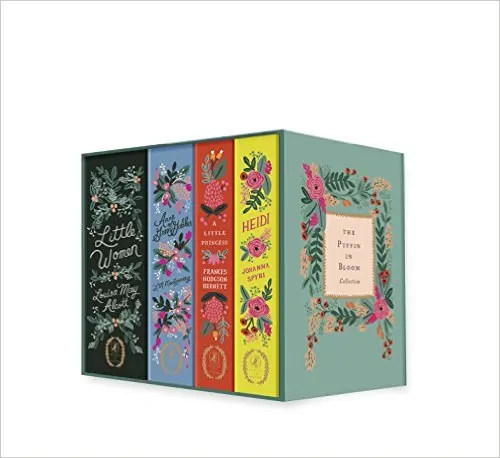 Disclosure: Some links are affiliate links and some titles mentioned have been sent to me by the publisher for review.
Pin for Later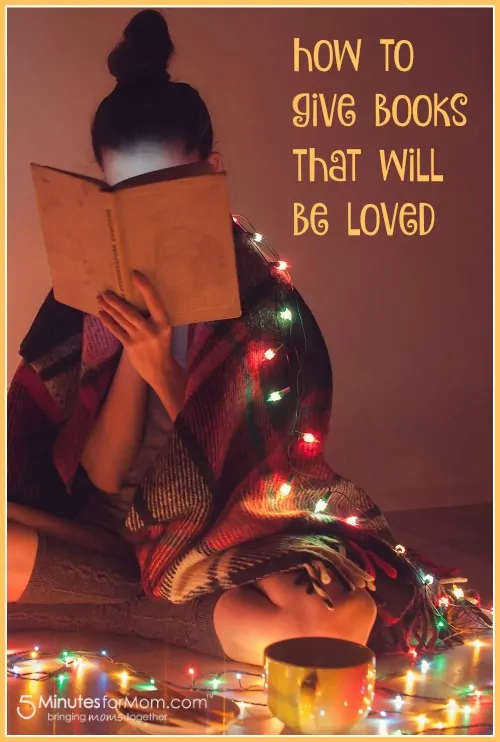 Find More Gift Ideas
We love searching for the perfect gifts for everyone. Take a look at these ideas…