This post may contain affiliate links. Read my disclosure policy here.
Tonya here… Do you make a holiday wish list yet? What about your kids and spouse? Do they make wish lists? Little kids are always so easy to shop for… but the older kids get and especially when they become teenagers and young adults, they can be so difficult. But I think the toughest gifts to buy can be for men.
Sometimes, making a wish list is the best way to help out those your love. LOL
Let me show you how a new and easy tool that makes creating wish lists and buying gifts a breeze. Thank you to giftYou for sponsoring this post. All opinions are my own.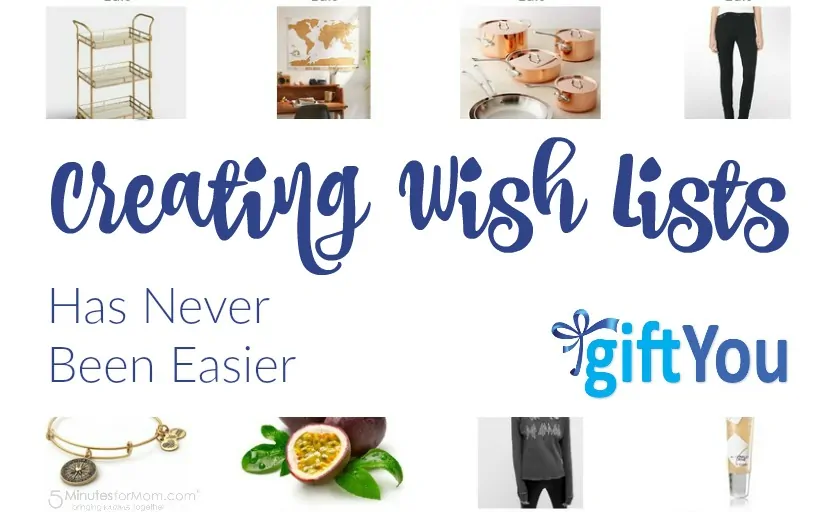 My partner and I have this fun little game going right now where he tells me that he's still waiting on my list for the holidays, and I tell him I'm still waiting on his. And then one of us changes the subject. But had either of us put together a list, no! Until now that is.
Mine has been started finally, thanks to giftYou, so there will be no shortage of gift ideas for him to choose from this holiday season. I see this list growing a lot longer. He might regret asking for one soon.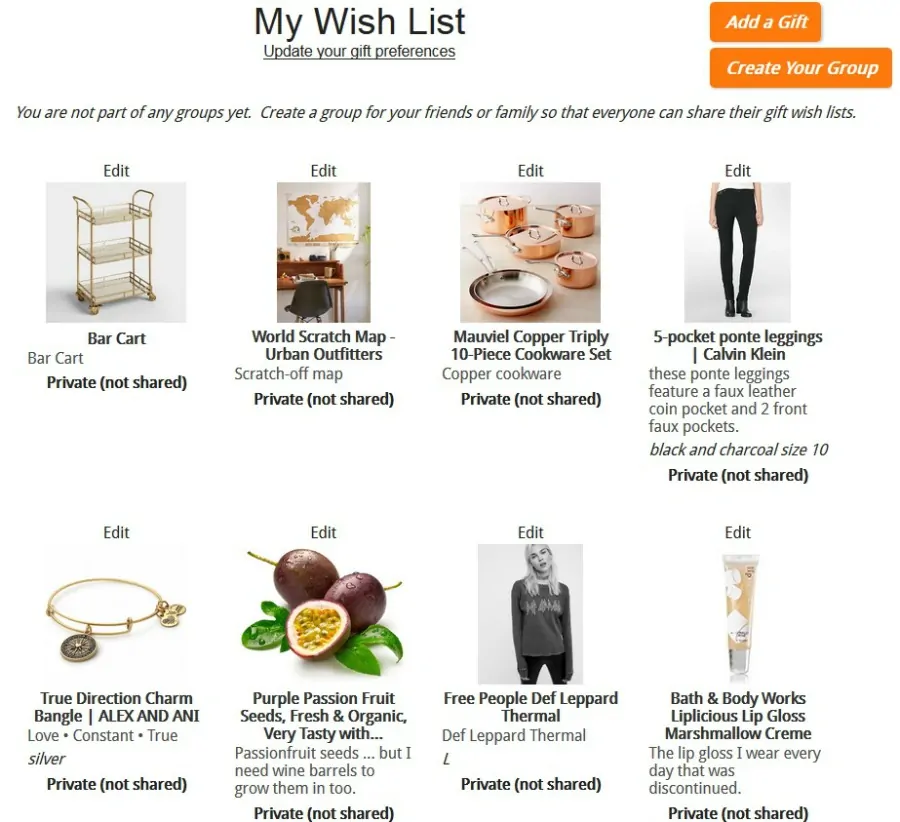 giftYou makes it easy to create a wish list for gifts you'd like to receive. You can send your list to groups, or to family and friends, and you can even create lists for your kids.
Lists are easy to create, you simply add the URL for the product you've found online, then you can include things such as size, color, and add extra notes to ensure the person purchasing the gift knows exactly what to get.
If a list has been sent to a group of people, for example a gift registry for a baby shower or wedding, then giftYou makes sure that items on the list aren't claimed by more than one person, while still retaining anonymity as to who purchased the gift.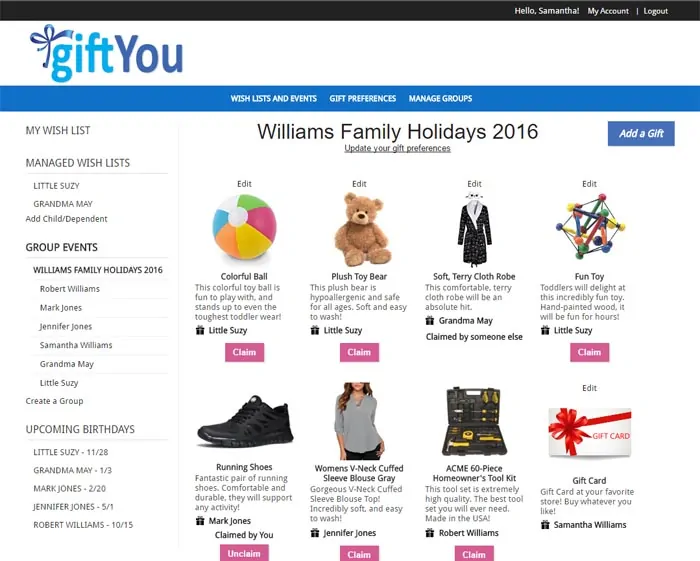 giftYou is also mobile ready, so no need to add an extra app to your phone, the website will be automatically optimized for small screens.
Connect with giftYou here to learn more and start creating your wish lists today.
Pin it for Later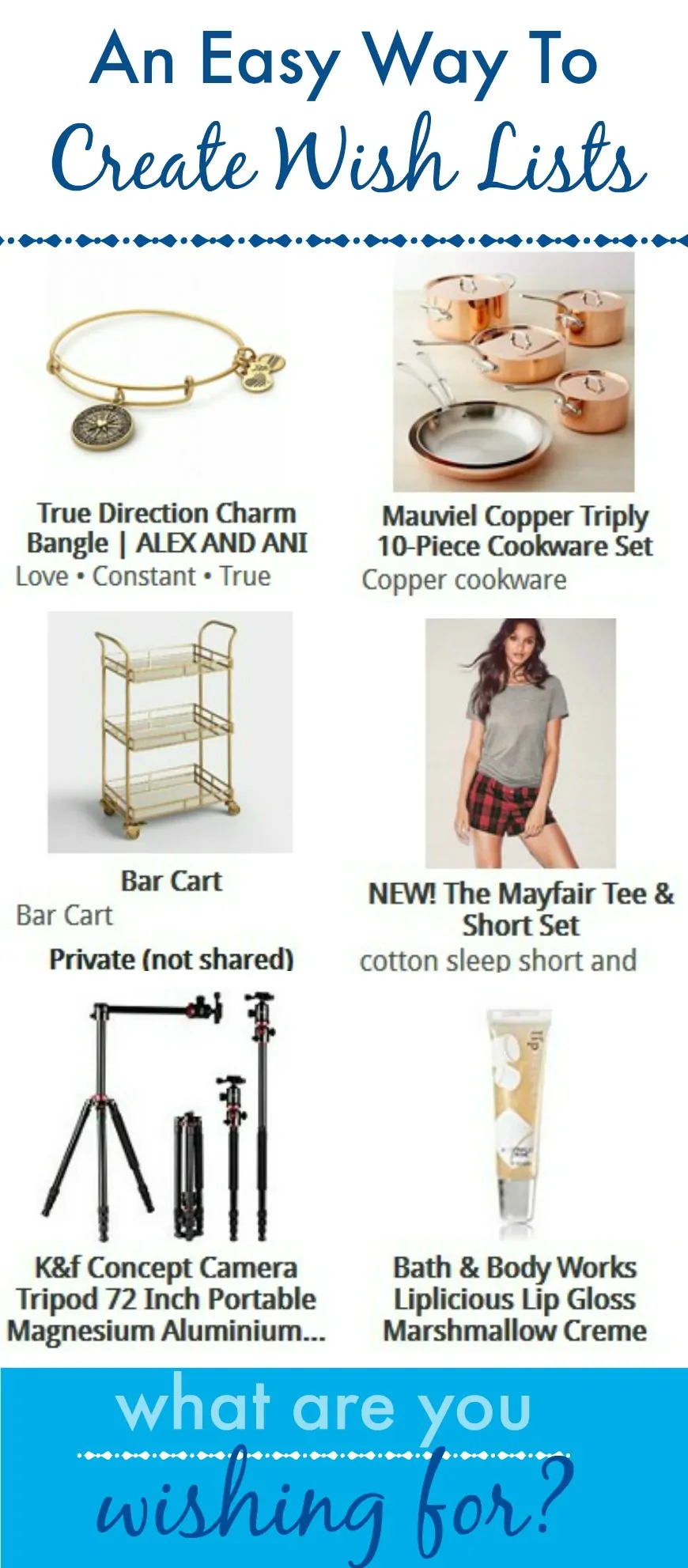 Written by Tonya Staab, contributor at 5 Minutes for Mom
Talk with us: @5minutesformom and Facebook.com/5minutesformom
Pin with us at pinterest.com/5minutesformom