This post may contain affiliate links. Read my disclosure policy here.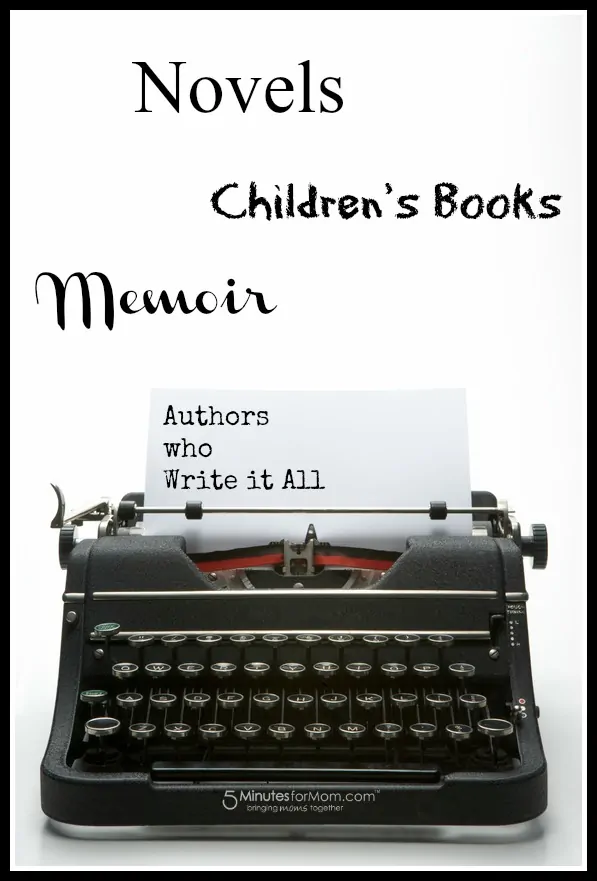 We all have our favorite authors. Whether one reads a few books a year, or a few books a month, there are authors who capture our hearts and gain our loyalty with each new release that comes out. I have authors who have gained my trust. I don't have to know the subject matter of their next novel. I know I will read it, and I am almost never disappointed.
Lately there are some authors who have surpassed even that go-to expectation of writing another great novel. This fall, Jennifer Weiner — a novelist who has kept me entertained and emotionally engaged with her novels for over a decade — published a novel for children AND a memoir.
As I read her children's novel, The Littlest Bigfoot (please click through to read my full review at 5 Minutes for Books), I kept thinking, "Wow, this is really amazing writing from a celebrity author," and then I reminded myself that she's not really a celebrity who dips a toe into the world of children's publishing, she's a bestselling prolific author who just happens to be new to children's books.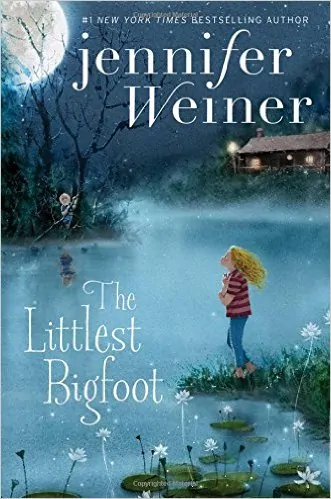 The writing is amazing. Early on in the novel, the description of Alice, an outsider by her own admission, is so vivid description about her unruly hair that she struggles to tame so that she can fit in, that I was captivated immediately. But it's not all flowery writing. There's a great plot about finding your people, and fun magical elements (yes — real bigfoots!).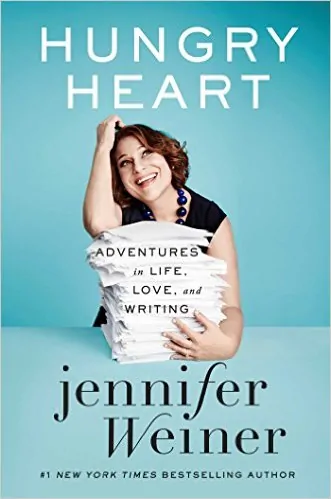 A memoir isn't nearly as much a stretch, especially since Jennifer Weiner started as a journalist, which I learned in the memoir, and has also written articles for many magazines as a best-selling novelist, some of which are included in the memoir.
Hungry Heart: Adventures in Life, Love, and Writing was a great read (again, click through the link for my full review). Like in her novels, Weiner gives heartfelt observations about life and being a woman in a honest, yet humorous way. This is particularly open, as she talks about her early years, feeling like an outsider, being left by her father, and more. I also enjoyed her take on modern day feminism.
Jennifer Weiner has published a dozen novels, and I've probably read half of them, but the one that made the biggest impression on me is Certain Girls.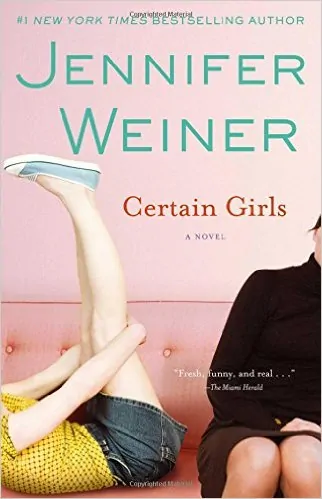 It's a sort of follow-up to her first novel Good in Bed, featuring Cannie Shapiro, which was and still stands as a hallmark of her themes of self-doubt and self-acceptance.
Certain Girls resonated with me because it describes the turbulent relationship of a mother and a tween daughter, and when I read it, my own daughter was almost there, and it just hit me hard. It was also more memorable, because I read it on vacation, a beach vacation, when I spent a day relaxing on the beach and in a hammock, and read it cover to cover in a day. That is not my habit at all, and I think it sunk in more because of that.