This post may contain affiliate links. Read my disclosure policy here.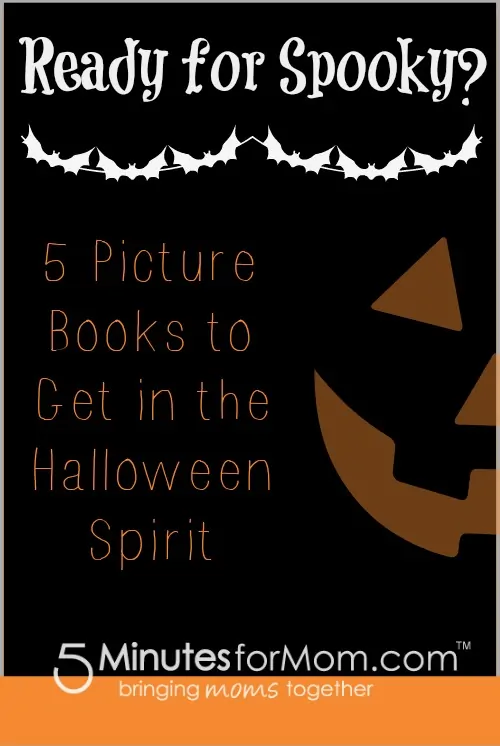 5 Minutes for Books' reviewer Dawn loves connecting children's literature and experiences, and Halloween is a perfect time to bring out the (slightly) spooky fun books of the season!
Happy Halloween to you all! My family recently moved to a new city, and we were pleasantly surprised to find that Halloween is a huge holiday here. We've been in full Halloween mode for almost two weeks now, with two trick-or-treating events under our belts already, and one more to go tonight. Though my own kids have mostly moved past the picture book stage, I can't help but think about all the fun stories out there that are perfect for read alouds with little ones. These five titles blend a little spookiness with some laughs to make for delightful seasonal readings.
A classic for Halloween
Julia Donaldson's Room on the Broom is beloved for a reason — it's simple story told in rhyme about a kind witch having a spot of bad luck, featuring a cast of familiar Halloween characters. With each new character introduced, the witch makes more room on her traveling broom, and silliness ensues, of course. Your young child likely has seen this book in his or her preschool or elementary school classroom, as it's been a teacher favorite since its publication fifteen years ago.
Perfect for the littlest ones
Halloween adorable is the best way to describe Cathy MacLennan's Spooky, Spooky, Spooky. This picture book is best for the youngest book lovers, and it was a hit in my own former preschool classroom. It features cute images of all sorts of spooky creatures from the "velvety velvety bats" to the "horrible howling cats" that are fall fare, using rhyme and alliteration in a simple story that's quite fun to read aloud. When a Halloween twist comes in the last few pages, children will giggle with delight. I have found this to be a perfect book to introduce the concept of Halloween dressing up to little ones in a fun, and truly not scary way.
A haunted book!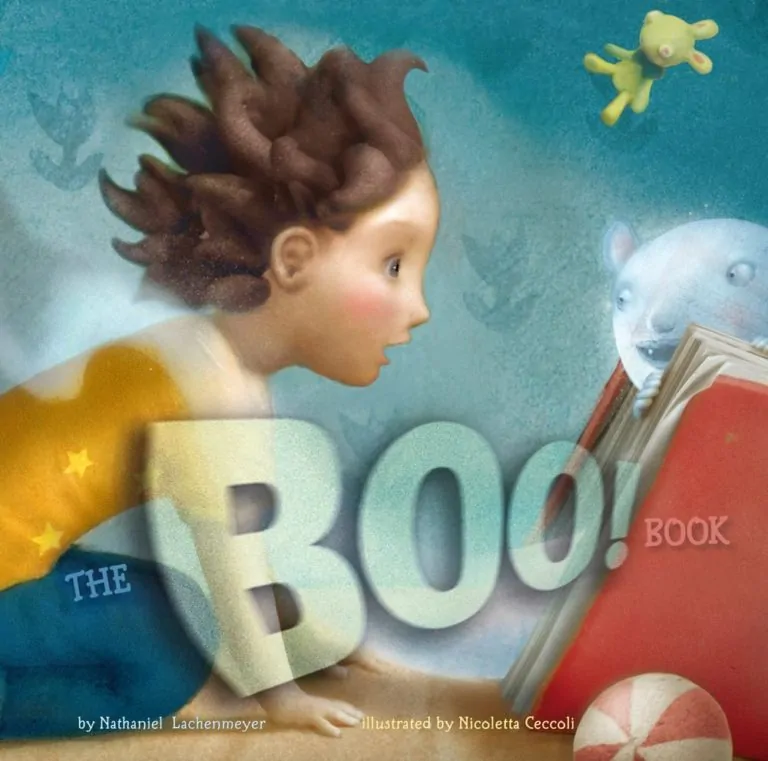 Though not explicitly about Halloween, this one serves as an instructional guide about book ghosts, the creatures that sometimes choose to haunt books instead of houses. Written by Nathaniel Lachenmeyer and uniquely illustrated by Nicoletta Ceccoli, The Boo! Book balances creepy and adorable quite well, with an impishly cute ghost doing the haunting in the examples given. Mischief is more his style than straight out scaring, and his pranks include "meddling" with stories and mixing up the words on a page. The narrator of the book proceeds to advise readers on what to do if they find themselves reading a haunted book, and again the tone continues to be more magical than frightening, even as the little girl gets pulled into the haunted book… but she soon discovers the best way to solve her problem is simply to read to the ghosts.
Spooky creatures and big trucks
Okay, I'm going to admit upfront that I haven't actually read this one yet, but I'm taking the word from some highly trusted kidlit bloggers who have reported fantastic read alouds with the new picture book Monster Trucks by Anika Denise and illustrated by Nate Wragg. Featuring Frankentruck, Zombie Truck, Ghost Truck, and a seemingly out of place Little Blue Bus, children will love the action and loud noises that are present in the story, and I've even heard there's a clever twist in the end that provides for a bit of a surprise and some big smiles.
Film noir for young readers?
Okay, it may not be a direct translation, but Aaron Reynolds' Creepy Carrots is like Twilight Zone for kids in picture book form. Trust me, it totally works. Peter Brown snagged a Caldecott Honor for this one, and it was an instant favorite of mine when it was published a few years ago. I adore how it introduces the concept of a "scary story" to a child, but is ultimately funny and not frightening at all. It's not specifically about the Halloween holiday, but with its orange, black, and white layout, it's a perfect fit for this time of year. Jasper is a young rabbit who loves to eat carrots out of Crackenhopper Field… until he starts to think that the carrots are following him! How could that be possible? Not even his parents can convince him that he's imagining things, so Jasper comes up with a fool-proof plan for keeping those carrots off his tail. The end of the story never ceases to crack me up, and every child with whom I've read this book has absolutely loved it.
Do you have any book recommendations to add to this list? What will you and your little ones be reading today, tonight, or this fall? Share with us in the comments, and as always, happy reading!