This post may contain affiliate links. Read my disclosure policy here.
One in five Canadian children is at risk of going to school hungry, according to a survey by Kellogg Canada. We are working with the Kellogg's Breakfasts For Better Days program and Breakfast Clubs of Canada to help shed light on how hunger affects a child's ability to learn.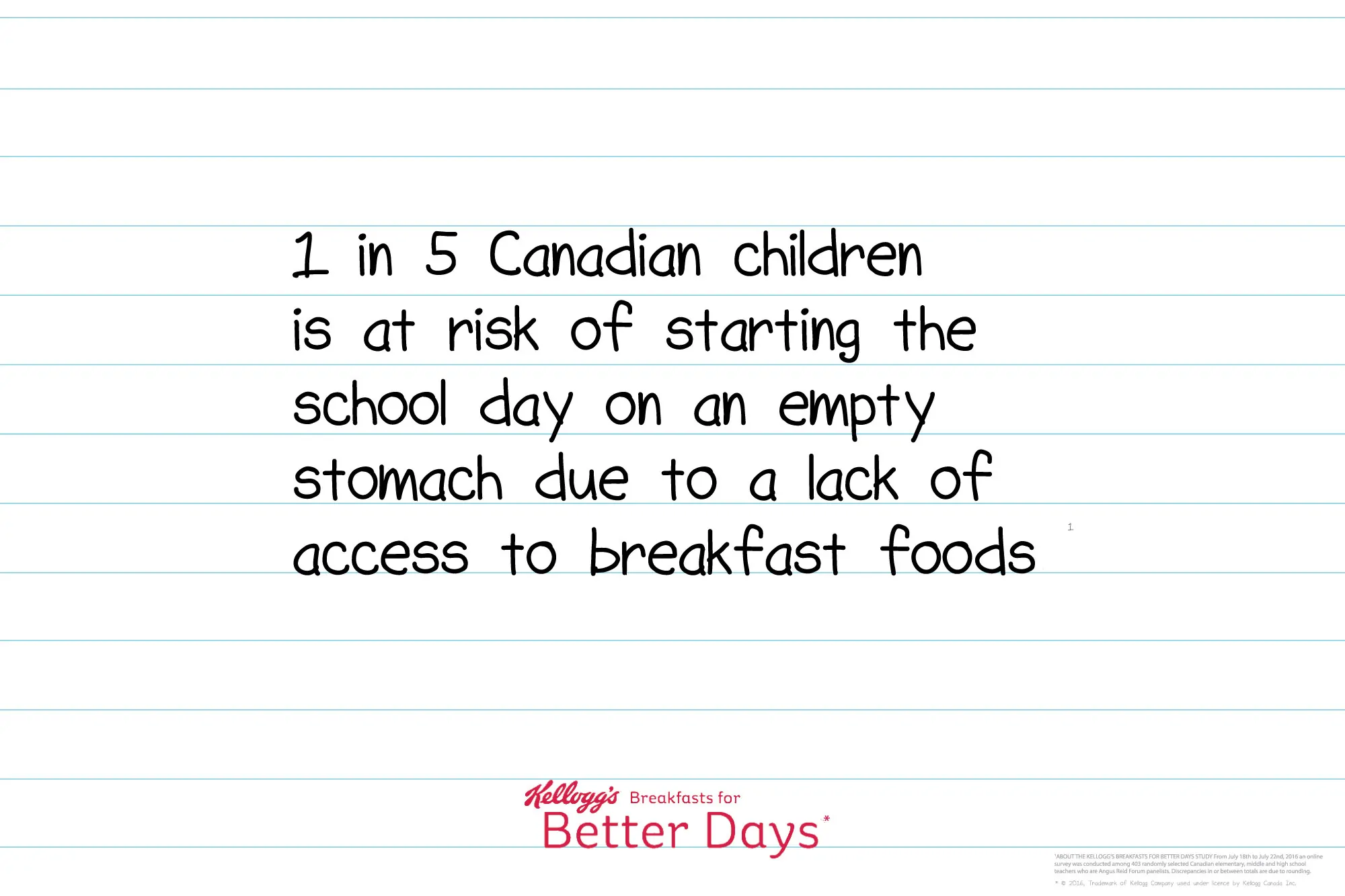 Did you ever go to school hungry when you were a kid? It's shocking to think how many children aren't able to eat breakfast at home before they go to school. It's 1 in 5 kids in Canada!
It breaks my heart.
Childhood should be the happiest, most carefree time of life. Kids should be well-fed and able to go to school ready to learn and play with their friends.
They should NOT be worried about where they will get their next meal.
And yet so many are hungry and not able to concentrate and learn at school.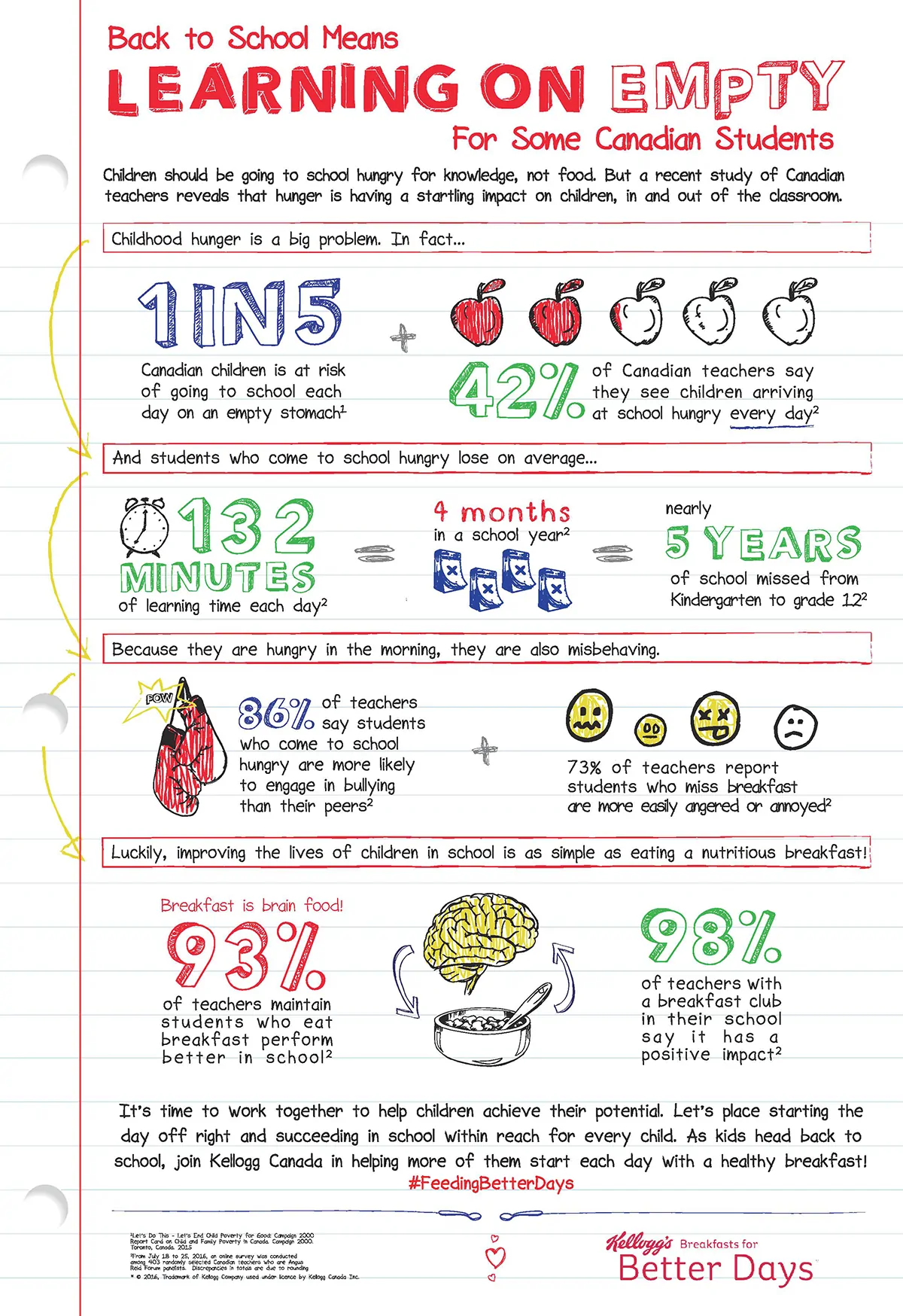 It's important for us all to realize that childhood hunger doesn't just happen in far off countries and war torn regions.

Right here, at home in Canada, the statistics on childhood hunger are shocking. According to recent studies by Kellogg Canada:
1 in 5 children is at risk of going to school each day on an empty stomach.
42% of Canadian teachers say they see children arriving at school hungry every day
73% of teachers report students who miss breakfast are more easily angered or annoyed
93% of teachers said that students who eat breakfast achieve better academic results than those who do not
Thankfully there are organizations like Breakfast Clubs of Canada that help to feed kids breakfast at school.
Ninety-eight per cent of teachers with a breakfast club in their school report a positive impact.
Kellogg Canada, in partnership with Breakfast Clubs of Canada, wants to shed light on the staggering affect missing breakfast has on a child's ability to learn with their #FeedingBetterDays initiative.
As well, Kellogg Canada is donating a portion of proceeds from every cereal box sold (up to $100,000) to their breakfast club partners across Canada.
To highlight how difficult it is for kids to learn when they are hungry, I made this video of me trying to read a statistic in reverse.
How You Can Help
To help raise awareness of childhood hunger in Canada, you can…
Also, when you buy a box of Kellogg's cereal, a portion of the proceeds will go to their breakfast clubs partners.
And remember to donate food to your local food bank, all year round. Food banks are so important for helping families get the nutrition they need everyday.

Disclosure: We were compensated for our time to participate in this program. We also received boxes of Kellogg breakfast cereal which we are donating to our local food bank.
Written by Janice Croze, co-founder of 5 Minutes for Mom
Talk with me: @5minutesformom and Facebook.com/5minutesformom
Pin with me at pinterest.com/5minutesformom