This post may contain affiliate links. Read my disclosure policy here.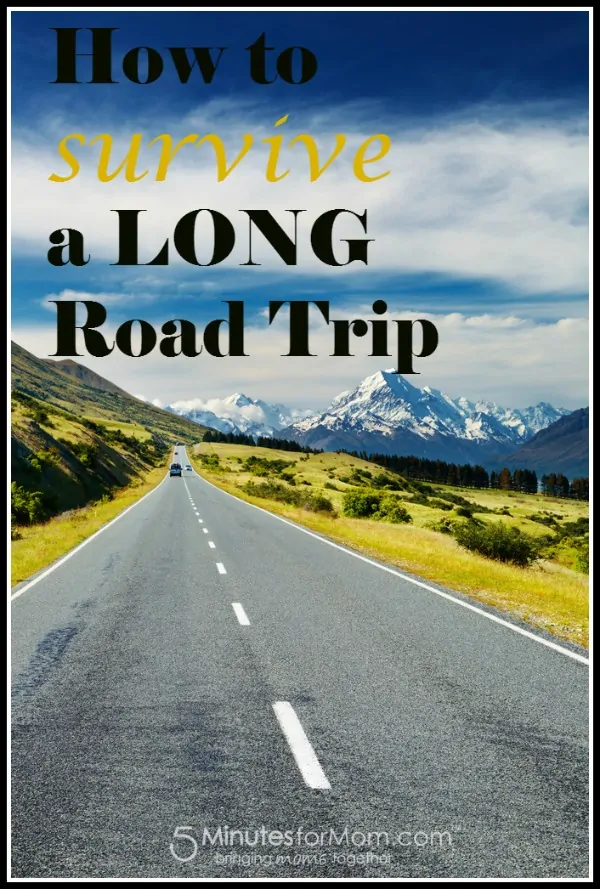 I take a long road trip most summers with my family. We drive 500 to 750 miles a day over two to two and a half days. That's a long road trip. How do I survive?
[HINT: it involves books]
The bag I packed for the car for my last road trip in which I dropped my oldest daughter off at college (let's not talk about it) had a few different items that helped break up the boredom, so I thought I'd share:
Several books
I read slightly faster than average, so I easily finished off 3 1/2 books, but even if you don't read fast, having some different books can help you. When reading one became boring, I would switch to another. For this, I recommend having different genres so you don't get confused. The books I switched between were a historical fiction novel, a contemporary suspense type novel, and a non-fiction memoir.
I had paper books and a tablet or backlit ereader, which was especially handy for volume, but also for reading when the sun went down.
Audiobooks or Podcast
I love audiobooks, and sitting back and closing my eyes and resting was sometimes what I needed during those 21 hours on the road. If you haven't tried audiobooks, maybe the short-form "magazine" nature of a podcast will fit the bill. Some of my new podcast faves are
Nerdette
Invisibilia
The Happy Hour with Jamie Ivey
A Coloring Book
I often used the coloring book at the same time I listened to my audiobook, or talked with my travel companions. It gave me something to do with my hands and minimum brain activity. Knitting or crocheting would also work for this purpose.
TV or Movie Discs or Downloads
Even for a confirmed bookworm like me, I knew that I was not going to read all the time. Watching an episode of Suits (downloaded free to my Kindle Fire — I LOVE those amazon prime/amazon device perks), was a great way to pass 45 minutes.
SNACKS
Hello? This is a given on a road trip, and of course they went hand in hand with all the various forms of printed and audio material. I had an ice cold bottle of water always at hand, and trail mix, and chocolate.
Books, chocolate, company — they were the things that helped me survive — and almost thrive — on my recent long road trip.