This post may contain affiliate links. Read my disclosure policy here.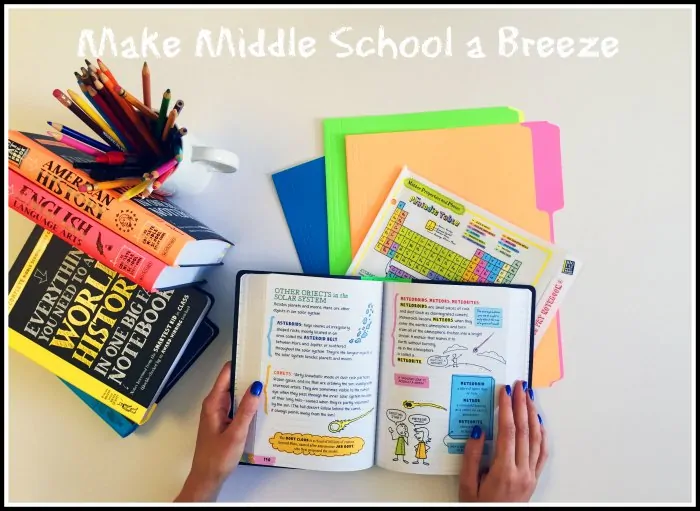 Jennifer, our 5 Minutes for Books editor and mom of a middle school son, is here to share her excitement about the Big Fat Notebooks series, in partnership with Workman Publishing.
My son is at the age where he's spending more time alone — holed up in the computer room — interacting with friends online, watching YouTube and the like. I know I'm not the only mom of a middle school son who dealt with that this summer. I am glad the structure of school is returning, but with that also comes the responsibility of homework. It all begins today.
Middle school math and grammar can sometimes lead to crying and fighting.  I still remember those days with my older daughter, but I'm hoping that Big Fat Notebooks will inspire my son to find answers on his own, or to believe me when I try to help him. All teachers do not do an equally good job of explaining concepts, so I love having an additional reference. The table of contents is sorted by type of math:
the number system covers factors, fractions, decimals and more
another section details ratios, proportions and percents
expressions and equations will help with square roots and order of operations
geometry, statistics, and functions are covered as well
The BIG FAT NOTEBOOK series is built on a simple and irresistible concept—borrowing the notes from the smartest kid in class. There are five books in all, and each is the only book you need for each main subject taught in middle school: Math, Science, American History, English Language Arts, and World History. Inside the reader will find every subject's key concepts, easily digested and summarized: Critical ideas highlighted in neon colors. Definitions explained. Doodles that illuminate tricky concepts in marker. Mnemonics for memorable shortcuts. And quizzes to recap it all.

The BIG FAT NOTEBOOKS meet Common Core State Standards, Next Generation Science Standards, and state history standards, and are vetted by National and State Teacher of the Year Award–winning teachers. They make learning fun and are the perfect next step for every kid who grew up on Brain Quest.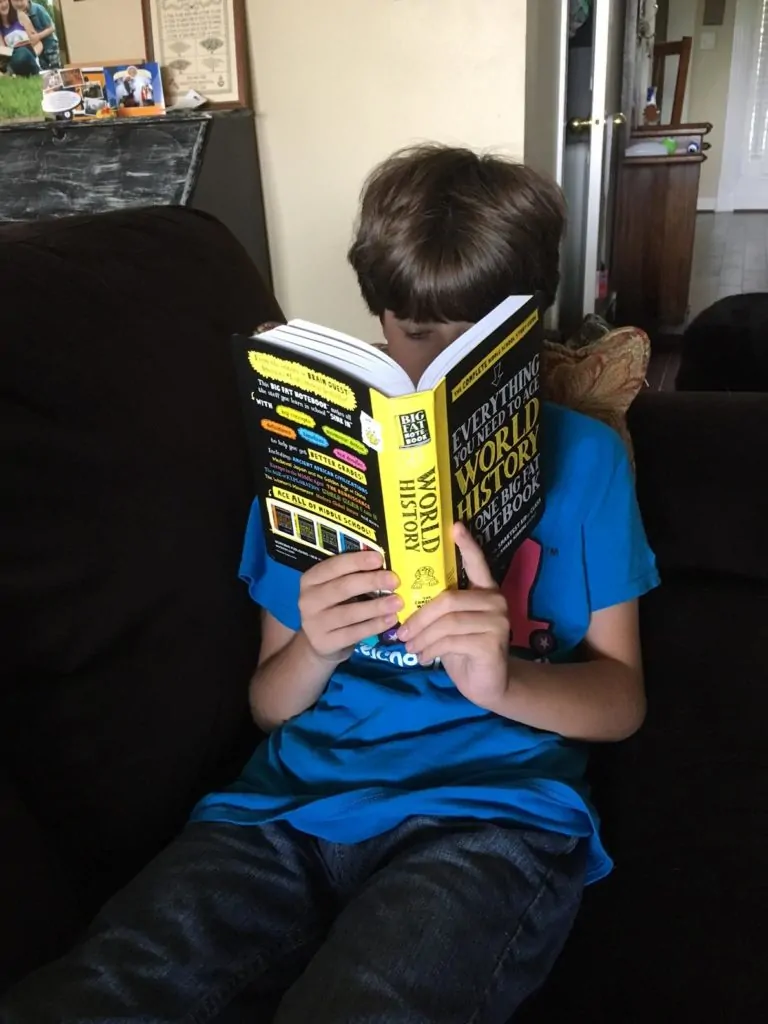 My son enjoys reading fact books. Even though he won't be taking World History until high school, the way the book is set up is perfect for any fact junkies in your household. The pictures, maps, text boxes and bright colors make kids forget they are learning. Check out some of these sample pages: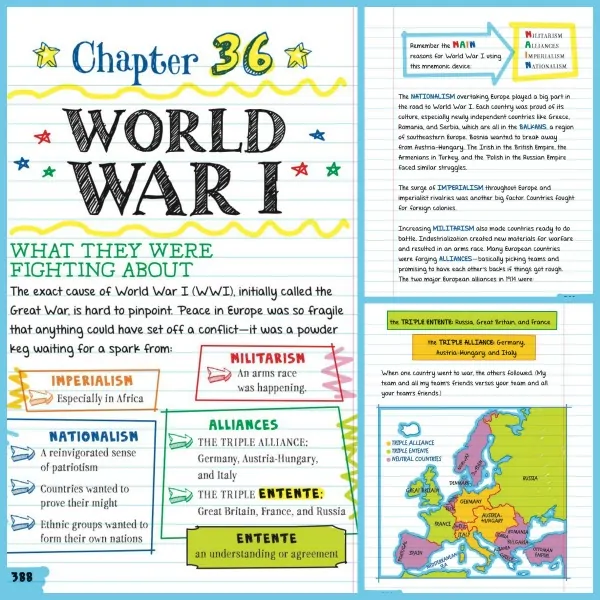 Giveaway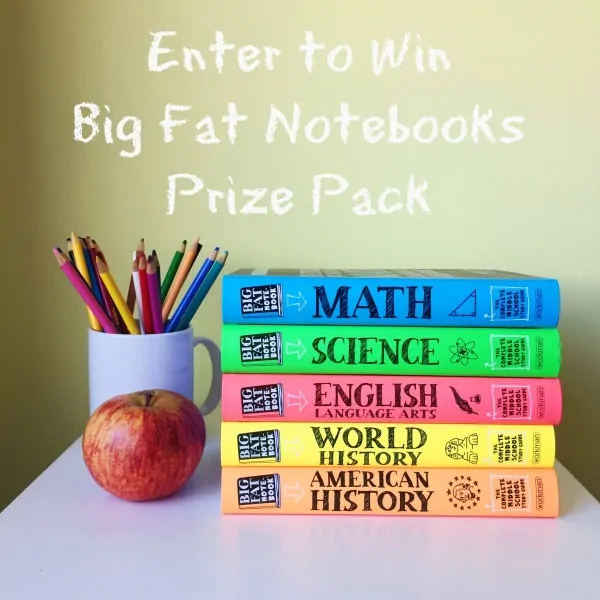 Thanks to Workman Publishing, one of you will win
Copies of all 5 titles in the Big Fat Notebooks series
Branded school supplies including highlighter/pen combos, a notepad, and jigsaw sticky notes
Find out More
OFFICIAL LINKS
Visit the Official Site
Follow the Workman Blog
RETAIL LINKS
Purchase #BigFatNotebooks at the following retailers:
SOCIAL MEDIA
Follow @WorkmanPub on: