This post may contain affiliate links. Read my disclosure policy here.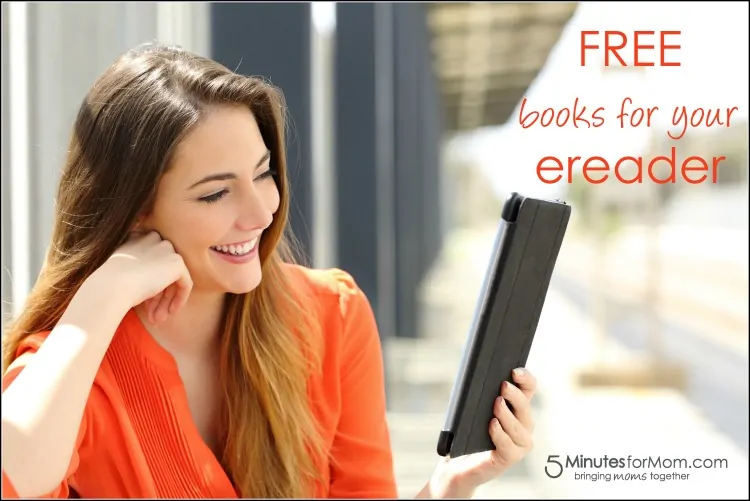 5 Minutes for Books managing editor Jennifer Donovan is here to share her best advice to load up your ereader with cheap — or free — books. This post contains affiliate links, but her opinions are her own.
I truly love my Kindle, but one of the things that prevented me from buying and using one sooner is that I do not buy a lot of full-price books. I have always used the library and swapped books with friends, and when I do buy books, it's almost always at a used bookstore, so the idea that books on my Kindle would cost around $10 each was a roadblock for me.
I soon discovered that did not have to be the case! There are many ways to obtain books for your ereader (whether ipad, Kindle or Nook) for FREE or for under $3. I am going to share some of my tips that help me load up on ebooks to read when I have time and without breaking the bank. If you know of others, please share in the comments below!
The library
Ebooks (and audiobooks, another expensive digital favorite of mine) are readily available at most libraries. Ask your librarian or browse your library's website. You can generally request the books online and download immediately, or if there's a waitlist, you can download it as soon as it becomes available.
If you are willing to wait for popular titles, this is a fail-safe method to get the books you want!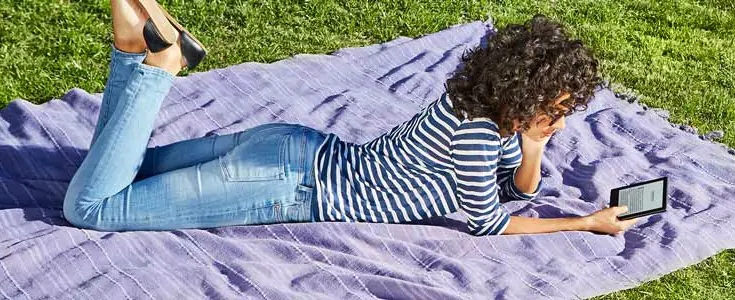 Deal Newsletters
I recently signed up for a Kindle Deals newsletter. It's from a book blogger and podcaster who I trust, Anne Bogel, and she links to her reviews or gives her thoughts on them. Her newsletter comes out each week, and I can't really say that it's saving me money! I can't resist the deals, so I'm spending a few bucks a week picking up my favorites. That said, these are books that would normally cost between $8 and $12, so spending $1.99 to $3.99 for a book that I know I want to read is a great buy.
Some of the books on sale this week include
An Agatha Christie book for only $1.99
A new-release novel called We're All Damaged for only $3.99 (click through to read our review)
Women are Scary, a non-fiction book about making women friends that I LOVED for only $.99 (also linked to my review)
Sign up for Modern Mrs. Darcy's Great Kindle Deals now.
I have found that when the Kindle ebook is on sale, B&N almost always matches it for the Nook.
Though I love the convenience of having the newsletter come into my inbox, there is also a tab on amazon for Daily Deals on Kindle titles if you are browsing for a buy. It is full of bestsellers, so if you like to read the latest and greatest, if you keep an eye here, you might be able to get your next read for under $5.
Kindle First and Prime Lending Library
Another new (to me) way that I've been acquiring FREE ebooks is through the Kindle First program. If you own a Kindle, there are about five books offered each month to Kindle owners before they are published. There's no obligation to review, so I've been trying to download one each month.
You can select one book a month if you are a Prime member, but if you aren't, you can still sign up for the newsletter and buy it at a very low price.
Another benefit to Prime members is the lending library. I always forget about this too, but you can check out a lot of books for free. It's easiest to search right from your device.
If you or your kids are big readers (or audiobook listeners), you can join Kindle Unlimited for only $9.99 a month. If you generally purchase one audiobook a month, you'll be ahead of the game at that price, and if you read a couple of books and are too impatient to wait for sales or your turn on the library waiting list, this might be right for you. Join Amazon Kindle Unlimited 30-Day Free Trial
A Bonus for Educators and Social Influencers
Because I'm a book reviewer, I receive many advanced reading copies from authors and publishers. Netgalley is a site that connects the two. I love using my ereader, and not creating extra promotional paper waste, so I love that I can get egalleys for my Kindle.
If you are a social influencer, a teacher, bookseller, or librarian, you might be approved for some promotional copies as well. Register now and then browse for new titles.
Pin for Later