This post may contain affiliate links. Read my disclosure policy here.
Breakfast bowls are a great way to start your day. They can be easily customized to suit your taste, and there are so many variations it's impossible to get bored.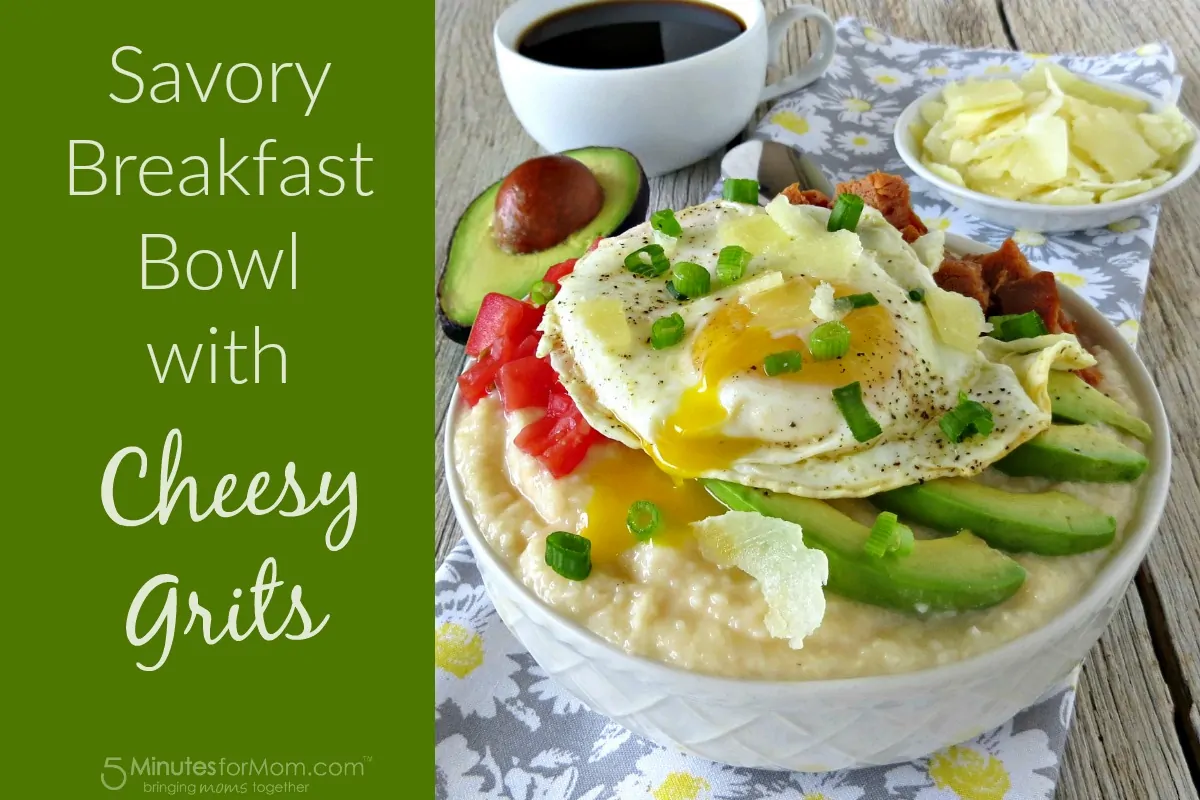 This one starts with a base of creamy, cheesy grits, and then we top it with savory, fresh ingredients. It's full of delicious flavors and textures!
You can leave off anything you don't like and add whatever sounds good to you. Some yummy additions would be fresh herbs, bacon, sausage, onions, sautÈed greens, or mushrooms.
To make this even quicker, we like to use the quick cooking grits and let them sit while we assemble the other ingredients.
This is a great use for leftover ham, which is what we used!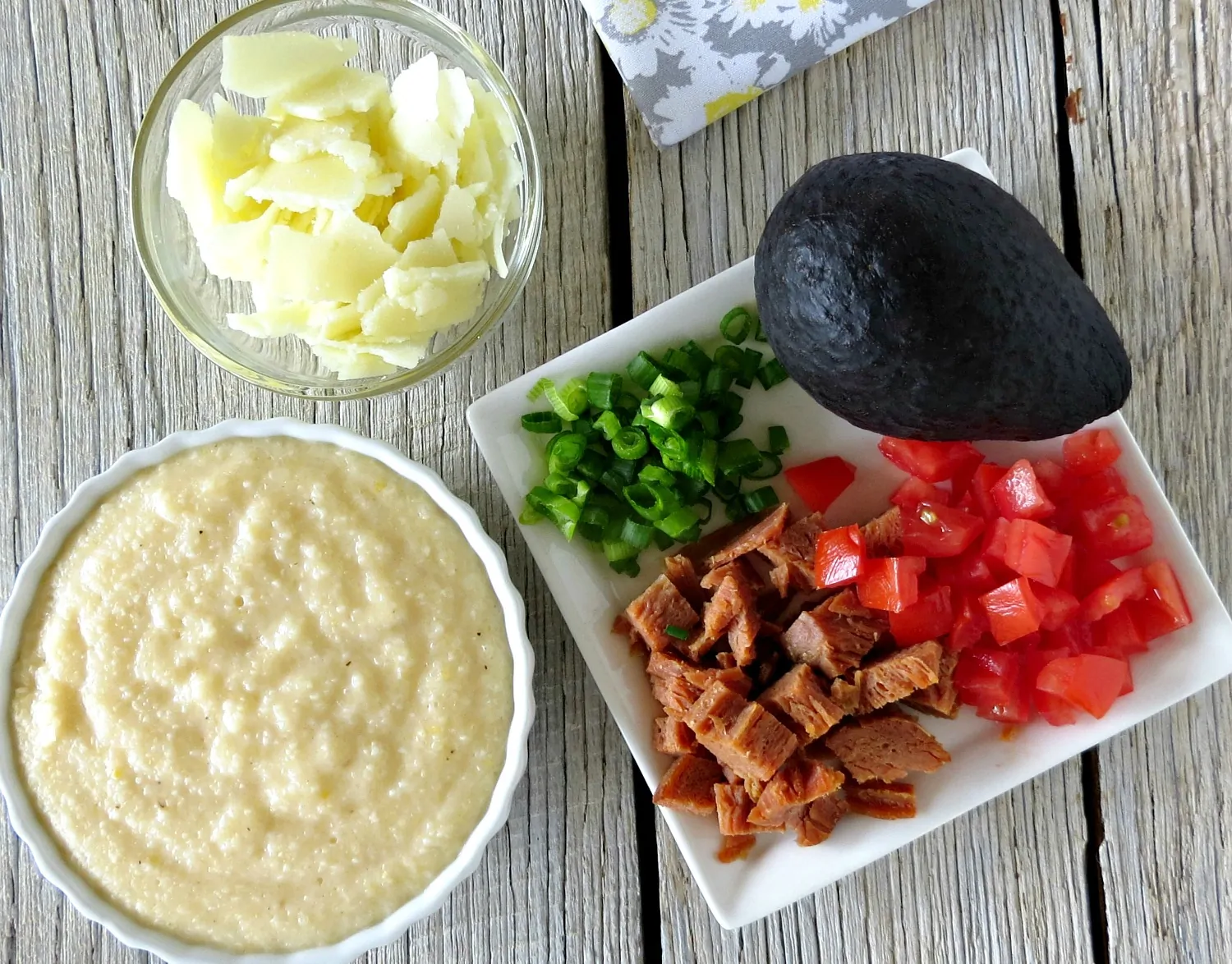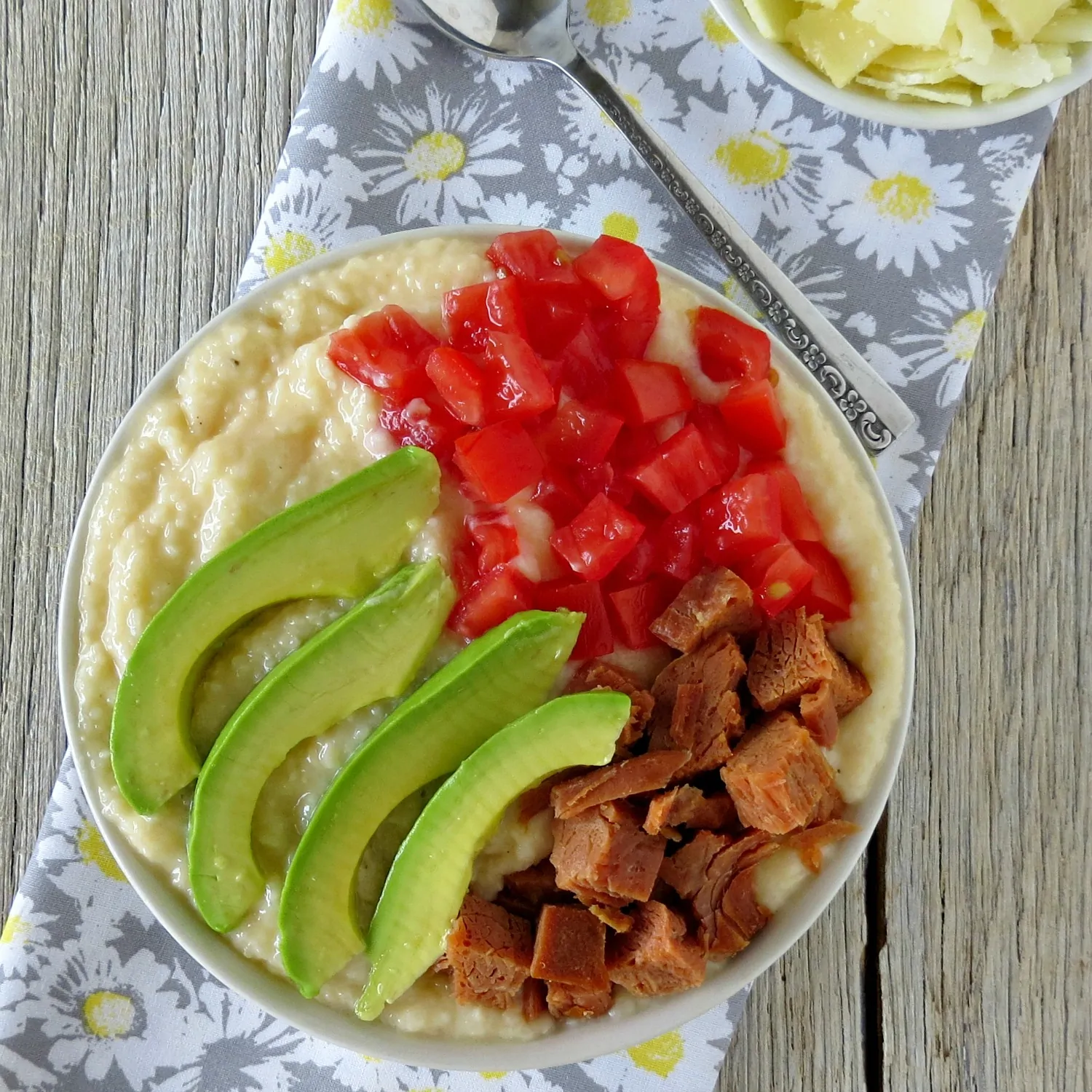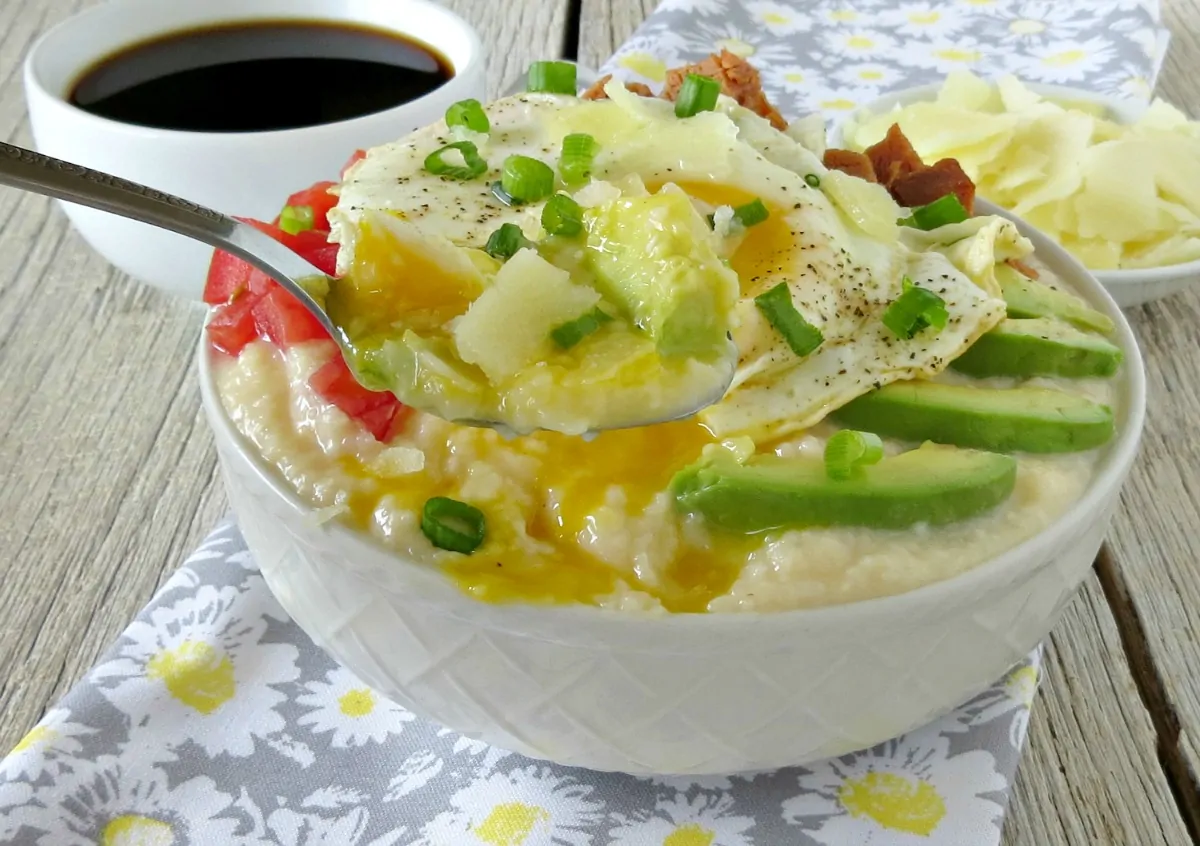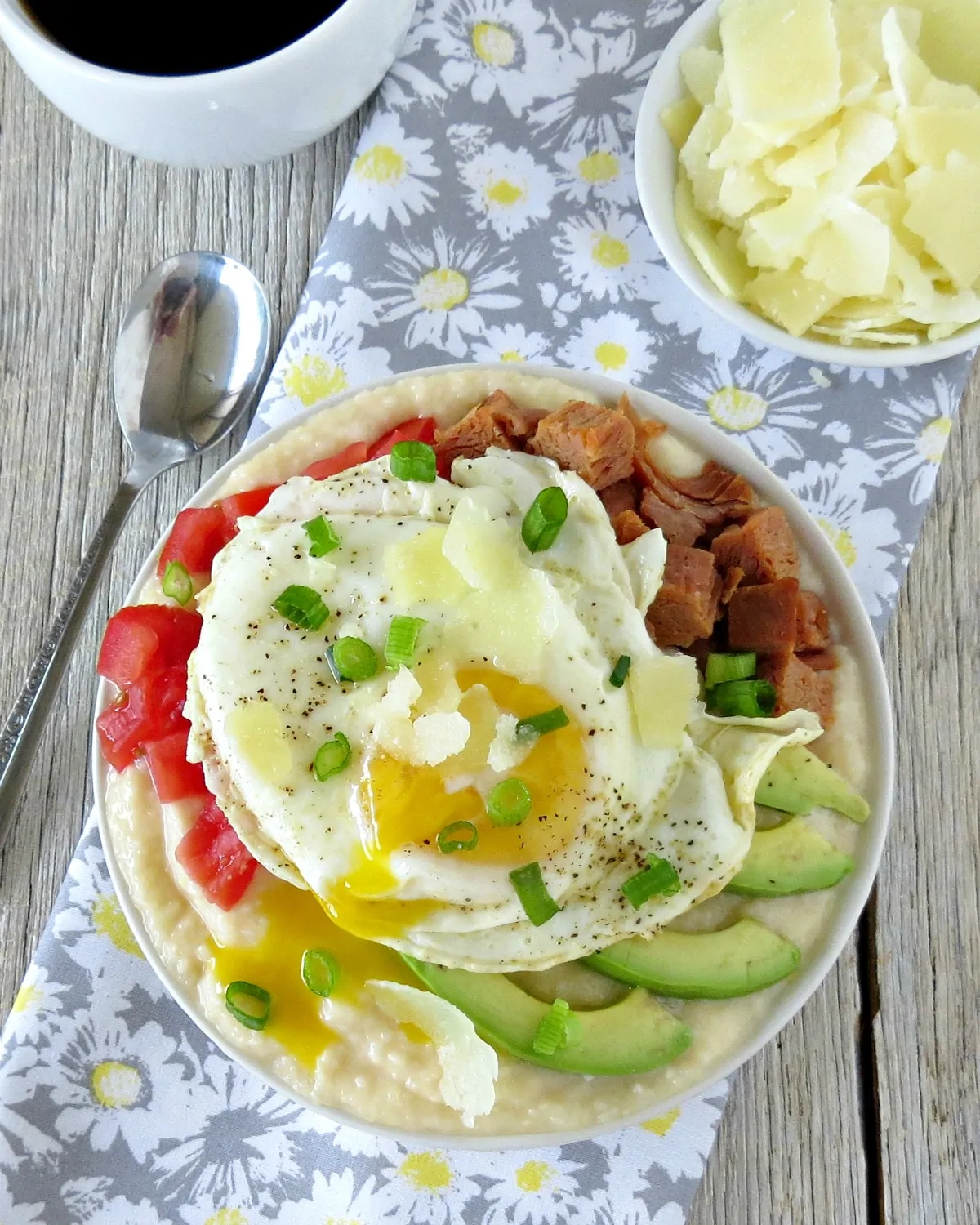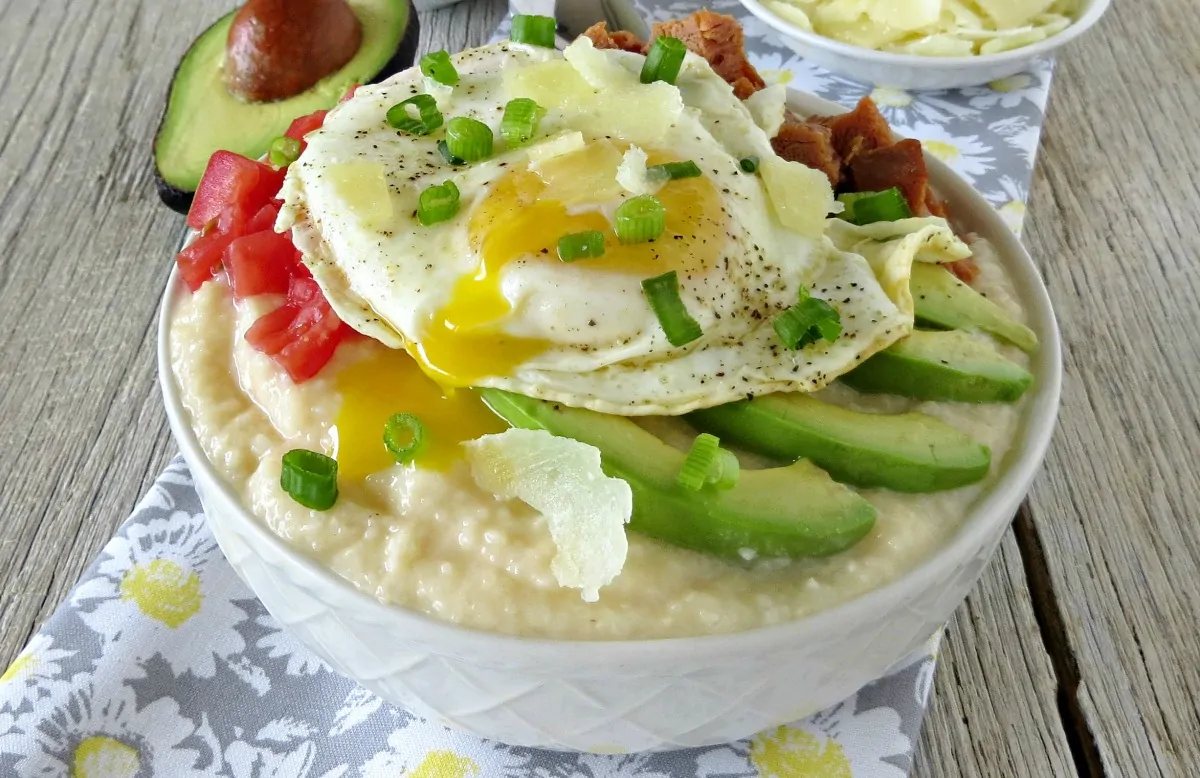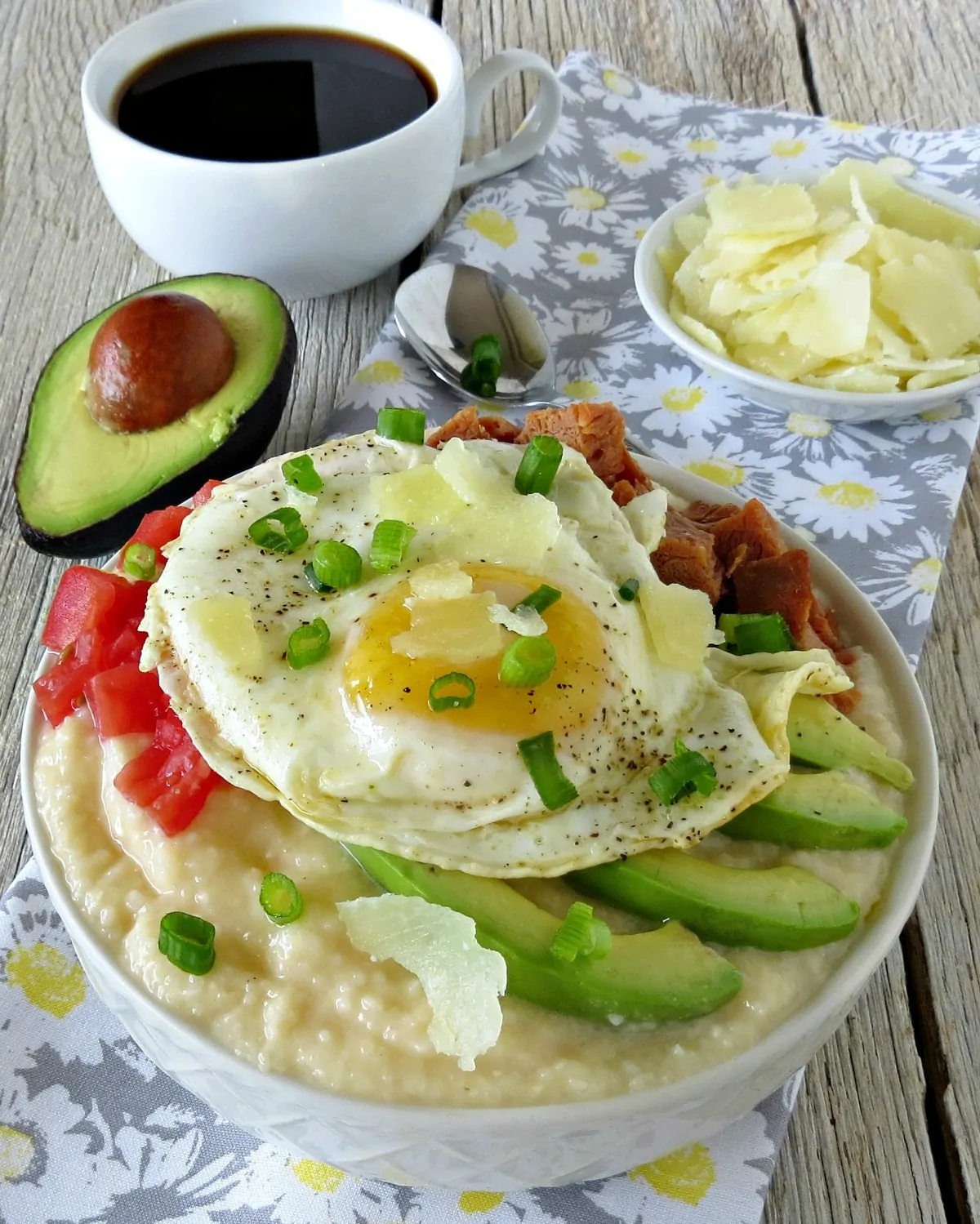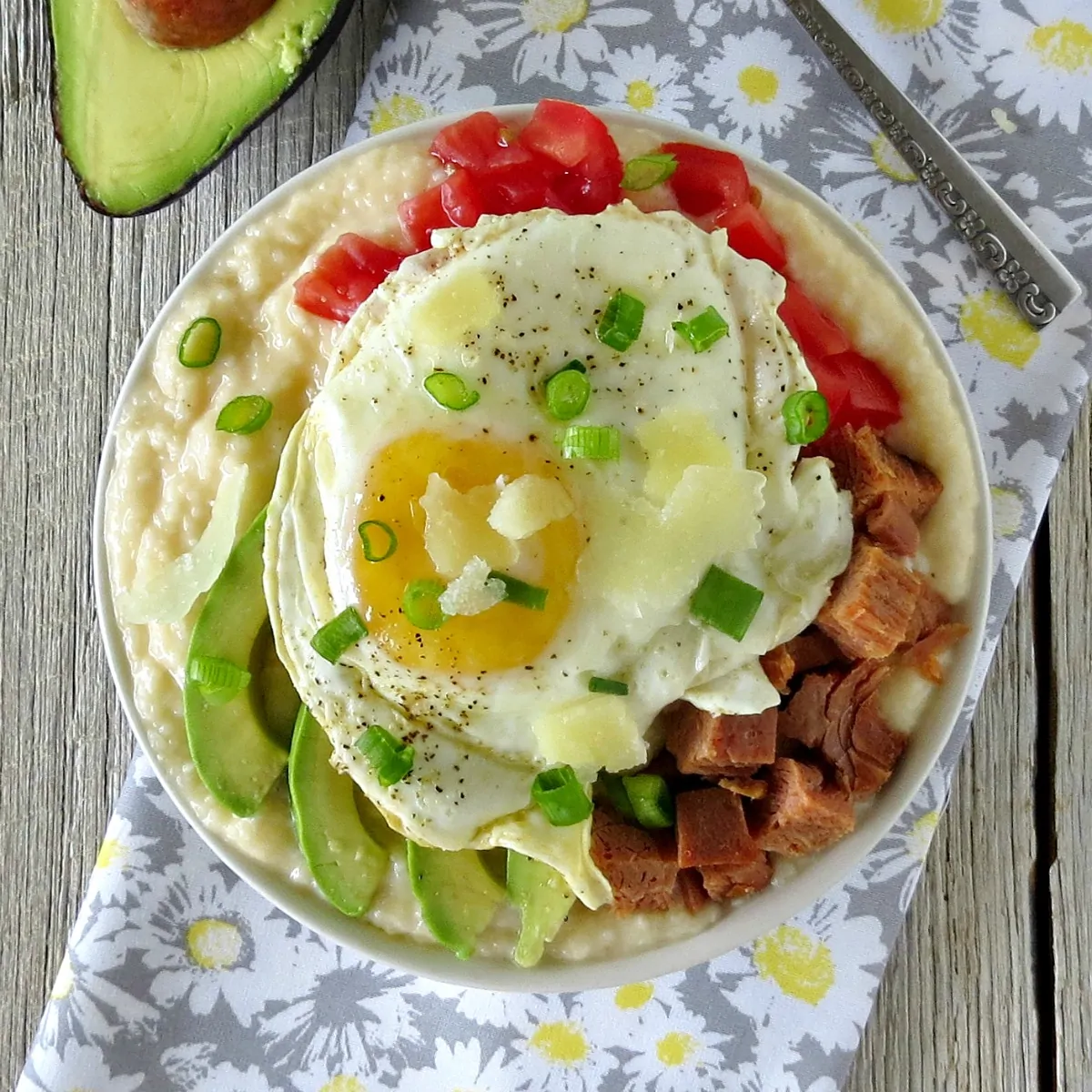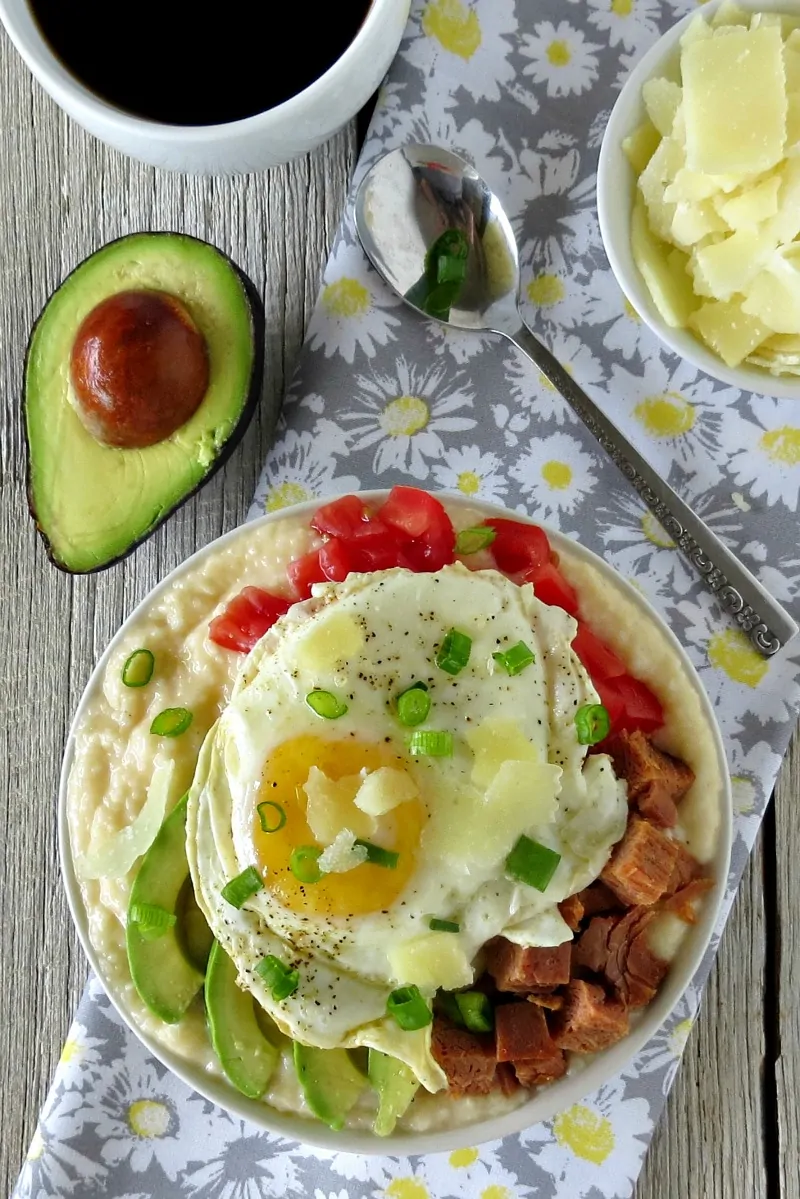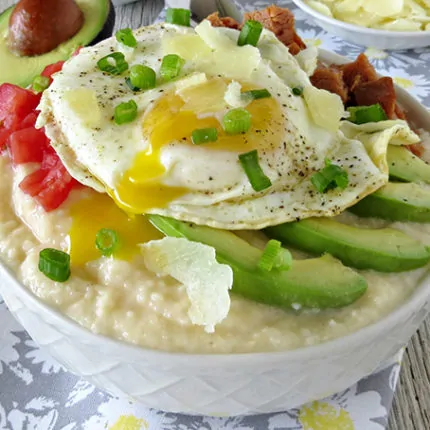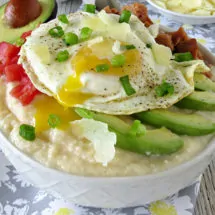 Savory Breakfast Bowl with Cheesy Grits
This breakfast bowl has creamy, cheesy grits, topped with savory, fresh ingredients.
Print
Pin
Rate
Ingredients
1 cup cooked grits
2 - 4 tablespoons freshly grated Manchego cheese
1/2 small ripe avocado
1/4 cup cooked ham
1 small plum tomato chopped
1 large egg room temperature
1 green onion sliced
Salt & pepper to taste
Instructions
Mix a tablespoon of cheese into the grits, stir, and taste. Add more cheese, salt, and pepper to taste.

Pour the grits into a serving bowl, making sure to leave room for the toppings.

Slice the avocado in half, and twist to separate the halves. Peel the skin off the half without the pit, and slice the flesh into strips. Store the other half (with the pit) in a Ziploc bag in the refrigerator.

Lay the avocado slices on top of the grits followed by the tomatoes and ham.

Cook the egg to your liking (we like sunny-side up), and carefully place it on top.

Sprinkle with the green onions, a little extra cheese, and a pinch of salt and pepper, if desired.
Pin for later
Pinning & sharing is SO appreciated!