This post may contain affiliate links. Read my disclosure policy here.
Deciding what type of child care is best for your children can be so difficult. Usually parents consider the most common two options: daycare or nanny. But there's actually another option many parents may not know much about… having an Au Pair help with your children.
Summer, from Go Au Pair, has some great tips and questions to consider when you're selecting childcare. A big thank you to Go Au Pair for sponsoring this post.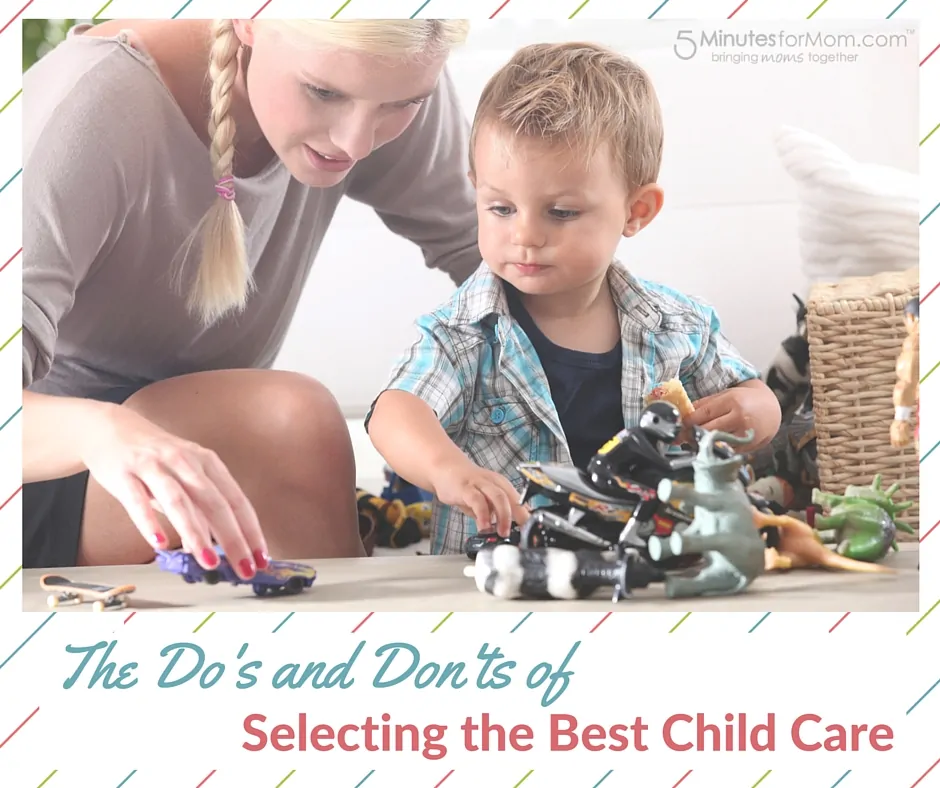 Moms step out of the car from work and have a few seconds of rest between their sidewalk and front door before they are back to the grind making dinner, starting kids on their homework and so on. Having the right someone who can step in and help with the kids makes all the difference.
Here's a list of the do's and don'ts of selecting the best childcare provider:

Do consider other forms of child care, besides daycare
Daycares are fraught with employee turnover, which means the kids won't have a lot of consistency from one day to another. One to many daycare late fees can hurt the pocket book, and sick days have parents scrambling for last minute childcare.  With daycare you also still have to do the kids laundry, clean their rooms, and make them dinner.
Don't be afraid of "live-in" child care
Most parents think the au pair costs would be too expensive or they doubt they would be comfortable living with a stranger. Both theories prove to be inaccurate. Au Pairs can be more affordable, instead of less affordable, then daycare depending on the city where they live and number of children in the family. Close to a dozen host parents, who were surveyed with Go Au Pair, said they all were worried they'd loose their privacy and then discovered having the au pair live in the home was not awkward at all.
Do find someone you get along with
A lot of times families' look for a childcare provider who gets along with their child really well, however finding a nanny who can become a close friend to the parents as well, is an even better idea. An au pair is someone you have vetted well and shares your values, and would raise your kids the way you raise the kids. You can trust an au pair because you live with them and you see what they are like even when they are off the clock.
Don't look in just a 25-mile radius of your home
Families can search a database of hundreds of Au Pairs from all over the world. They can pick au pairs who are educators, ones who have worked with kids with special needs, an au pair fresh out of high school, or one with years of college under their belt, some who are excellent drivers, or speak a second language you want your child to learn, and so on. All au pairs provide an extraordinary cultural exchange for the families who host them for a year or two.
Do think you can have it all
With someone living with you, you and the kids can have a built in best friend who can help out at any hour of the night or day, weekdays or weekends. With au pairs late fees aren't an issue, snow days don't keep you home from work and sick days you don't have to scramble find last minute childcare because the daycare can't take your children. Meanwhile, the children learn from the cultural exchange and you benefit from what has been called the most flexible childcare on the market.
With an au pair, parents can leave the kids meals and laundry and homework to the au pair. They can actually relax when they get home from work, instead of just switching gears. Parents who have tried other childcare options, before using an au pair, say it is so much less stressful than daycare or using a nanny. Host families say their au pairs become part of the family and forge bonds that last a lifetime. Many families keep in touch with their au pairs for years and years after the au pair has returned home.
Pin it for Later