This post may contain affiliate links. Read my disclosure policy here.
Tonya here… With summer in full swing, I'm thrilled to share some of my must-have summer beauty essentials and 5 summer beauty tips just for moms. Thank you to Vocalpoint and P&G for sponsoring this post. All opinions are my own.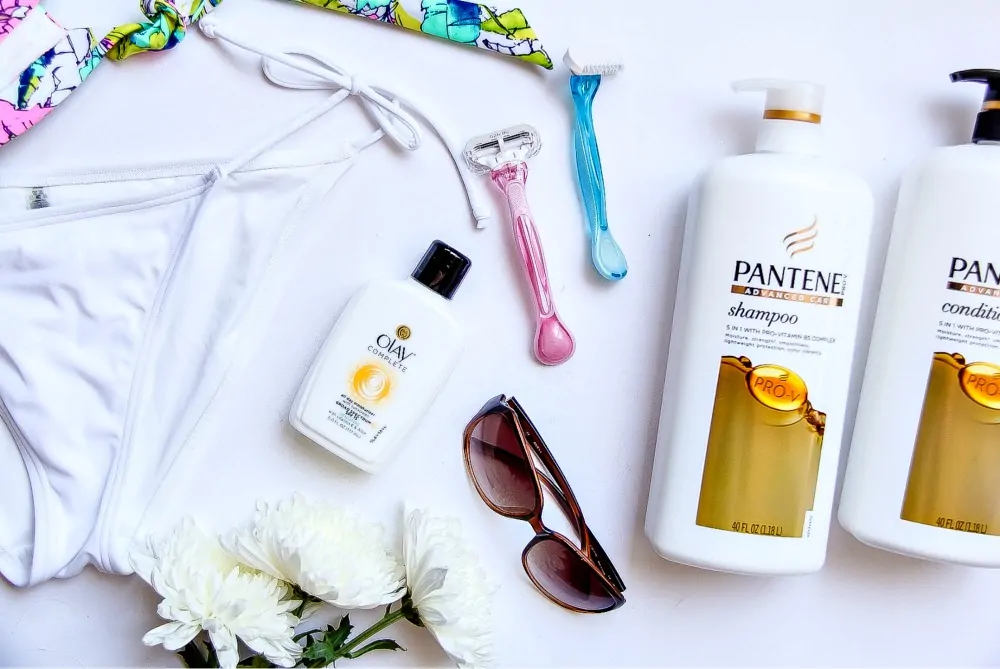 As mothers, we work hard to ensure that our kids are lathered in sunscreen, are wearing cover-ups and hats, and have everything they need to make it through the long summer days and nights without looking like lobsters, or letting their skin get damaged or and their hair dry out.
But too often, we forget about ourselves.
We make it through winter, wearing so many layers that we haven't needed to shave our legs, and then BAM, leg shaving season is upon us, and we look down to see that we have a forest sprouting out of our legs.
When summer hits, all of a sudden our skin is dry, cracked, and lacking moisture, and our hair needs added protection from the sun.
Not to worry… with just the right items, you'll feel ready for a fabulous summer.
5 Summer Beauty Tips
Moisturizer with Sunscreen
Before running out the door, make sure to — at the very least — apply a moisturizer. I prefer a moisturizer such as the Olay Complete All Day Moisturizer that contains SPF 15. So if I'm caught in the sun without sunblock, at least I've got some coverage.
If you don't want to apply a full face of makeup, try a tinted moisturizer that contains an SPF, apply a little mascara and lip balm. These few steps have become a part of my normal daily routine. As long as I have those few items on, I feel like I'm protecting my skin and ready to start the day.
Shaving
Yes, we made it through the winter with very few people realizing that we didn't shave. But now it's time to shave, get a pedicure and pop on shorts, a dress, or even a swimsuit.
Here's a helpful tip… if you go to a salon for your pedicure, shave the day before, not the day of. Although they profess to sterilize all equipment, err on the side of caution and prevent infections by shaving the previous day, or even after your pedicure, not right before.
If you have sensitive skin, I highly recommend the Gillette Venus Sensitive razors. They are what I use at home and my skin isn't left feeling irritated and there are no red bumps when I get out of the shower. Also when you get the 14-pack of Gillette Venus Sensitive Razors from Costco, they come with a bonus bikini trimmer. You are going to need that. Trust me.
Cover Up
If you're spending the day at the pool or the beach, you should protect your skin not only with sunscreen, but also cover-up clothing. There are so many cute cover-ups that you can wear over swimsuits this summer.
The one pictured above is available at Costco in a variety of colors. There are a few other choices on-line and in-store as well.
Pair with a sun hat, cute sandals, and sunglasses to look stylish and stay protected.
Summer Hair Care
The summer sun and wind can be very drying on your hair.
Cut back on shampoo a little and increase your conditioner. Specifically look for a shampoo and conditioner that will moisturize, protect your hair and your color such as Pantene's Advanced Care shampoo and conditioner which adds extra moisture to your hair and protects your color.
Also, avoid styling tools as much as possible as these will dry your hair out even more. Embrace a hat, braids, or a messy bun.
My Summer Tips
Here are a few tips that I swear by to get me through summer…
For the car: I keep sunscreen, hair ties, lip balm, and wipes in the car. So even if we forget these items before we leave the house, or make a detour and end up at the beach for an hour of play before the sun sets, or make a last-minute stop at the park, we have everything we need to protect our skin and hair from the wind and summer sun.
For my bag: I always keep a travel-sized sunscreen, tinted moisturizer, lip balm and hair tie in my handbag at all times. You never know when you will be sitting outside, even if it's at a lovely cafe grabbing a quick coffee with a friend.
And it's important to pay attention to the ingredients in your sunscreen so that you're sure you're using reef safe sunscreen. If you tend to just grab whatever bottle of sunscreen catches your eye on the shelf, you may want to read up ahead of time so you know which sunscreen won't damage the coral reefs in our oceans.
Morning routine: My morning routine consists of a tinted moisturizer with SPF, a little mascara and lip gloss. That way I'm always ready to take on the day and venture outside whether it's running the kids to school, taking the dog for a walk, or running errands.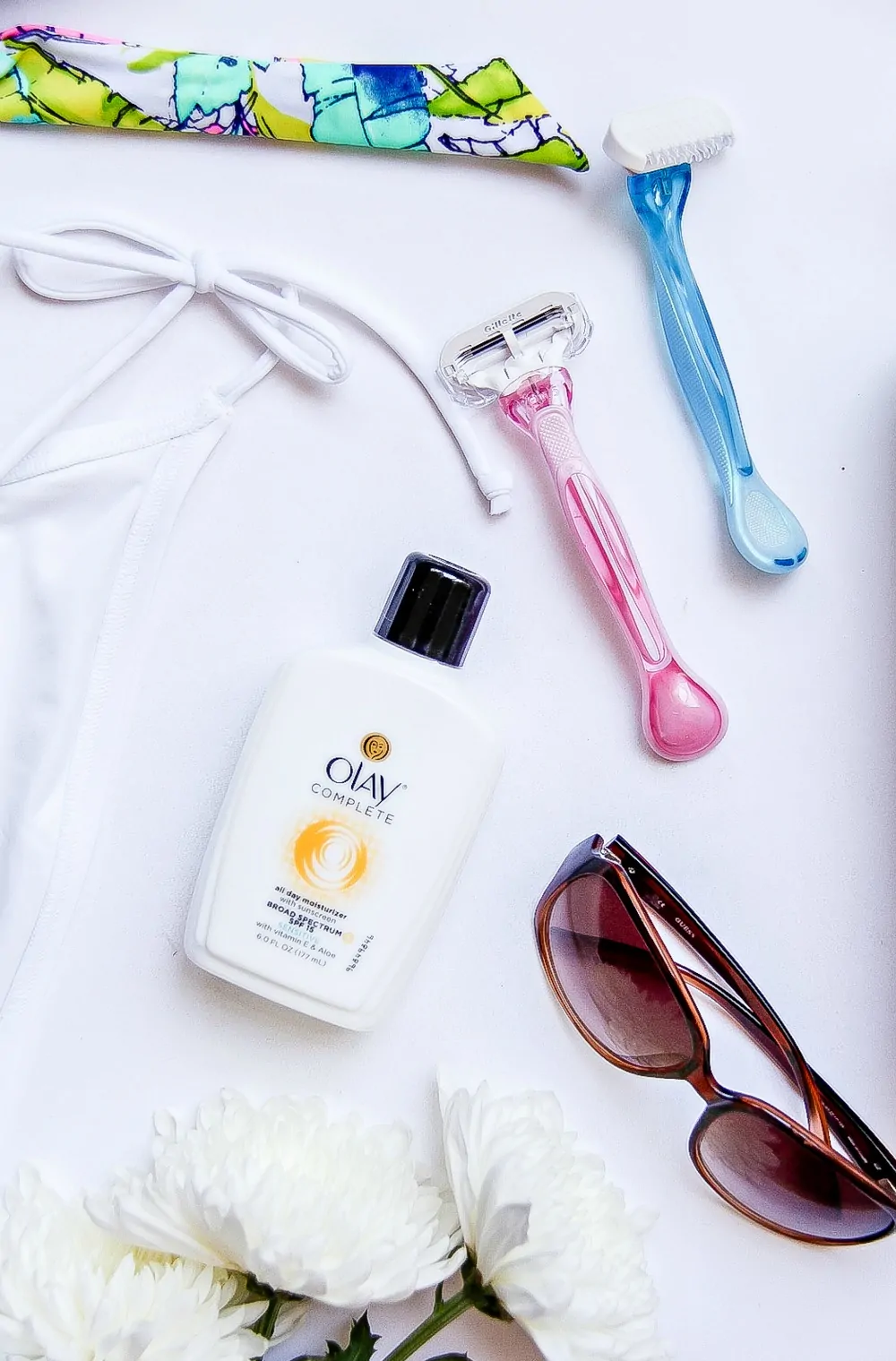 Your favorite P&G brands including Olay, Pantene and Gillette are available at Costco. If you don't have a membership, don't worry, have a friend who does pick up a Costco Cash Card for you, it will allow you to shop in-store to pick up all of your summer essentials.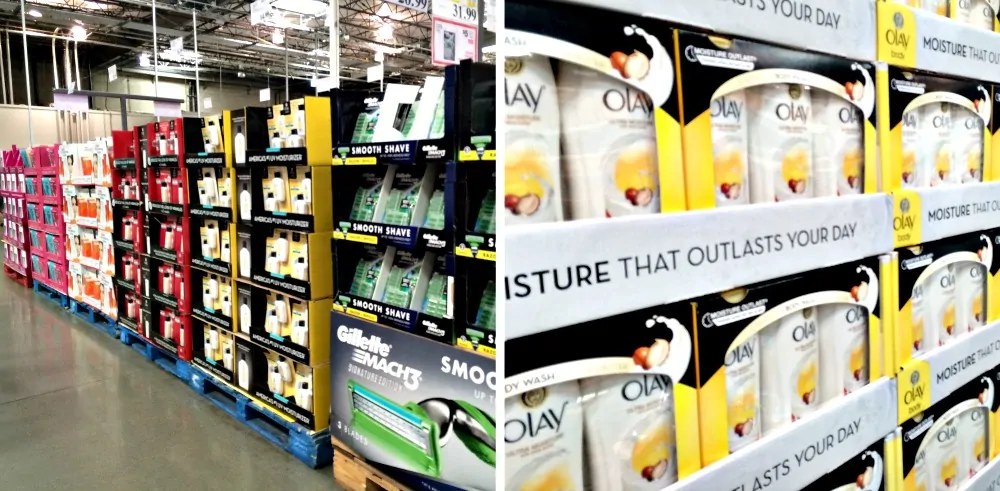 Pin for Later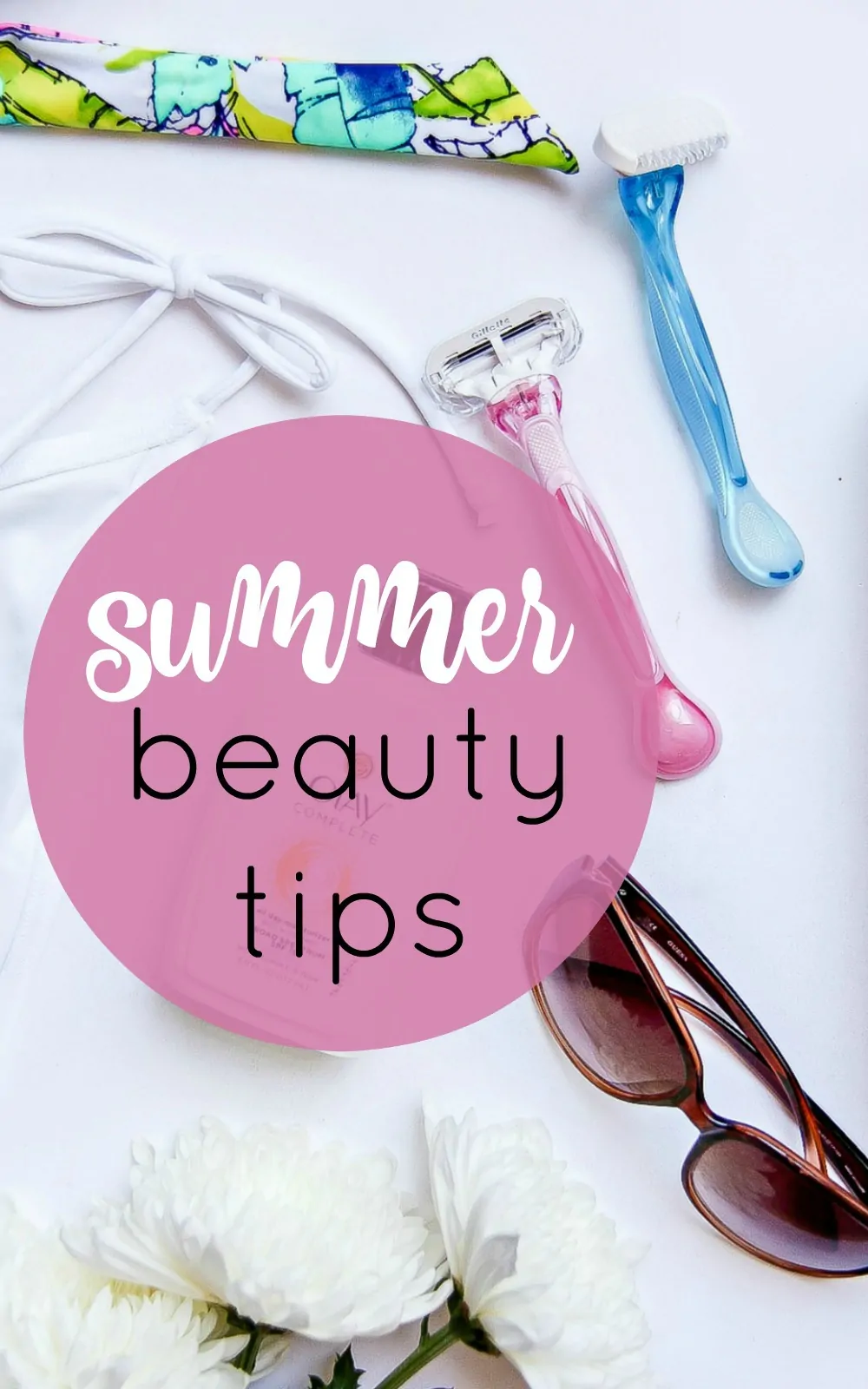 Written by 5 Minutes for Mom contributor Tonya Staab.
Talk with us: @5minutesformom and Facebook.com/5minutesformom
Pin with us at pinterest.com/5minutesformom