This post may contain affiliate links. Read my disclosure policy here.
Hello "5 Minutes for Mom" friends… it's Tami here from Sincerely Jean. My two sisters and I love running our lifestyle blog so that we can share fun ideas like this Father's Day "Six Pack."  Since Father's Day is coming up this Sunday June 19, we wanted to share a fun DIY Father's Day Gift Idea with you.
Also, be sure to check out some of our other gift ideas for dad.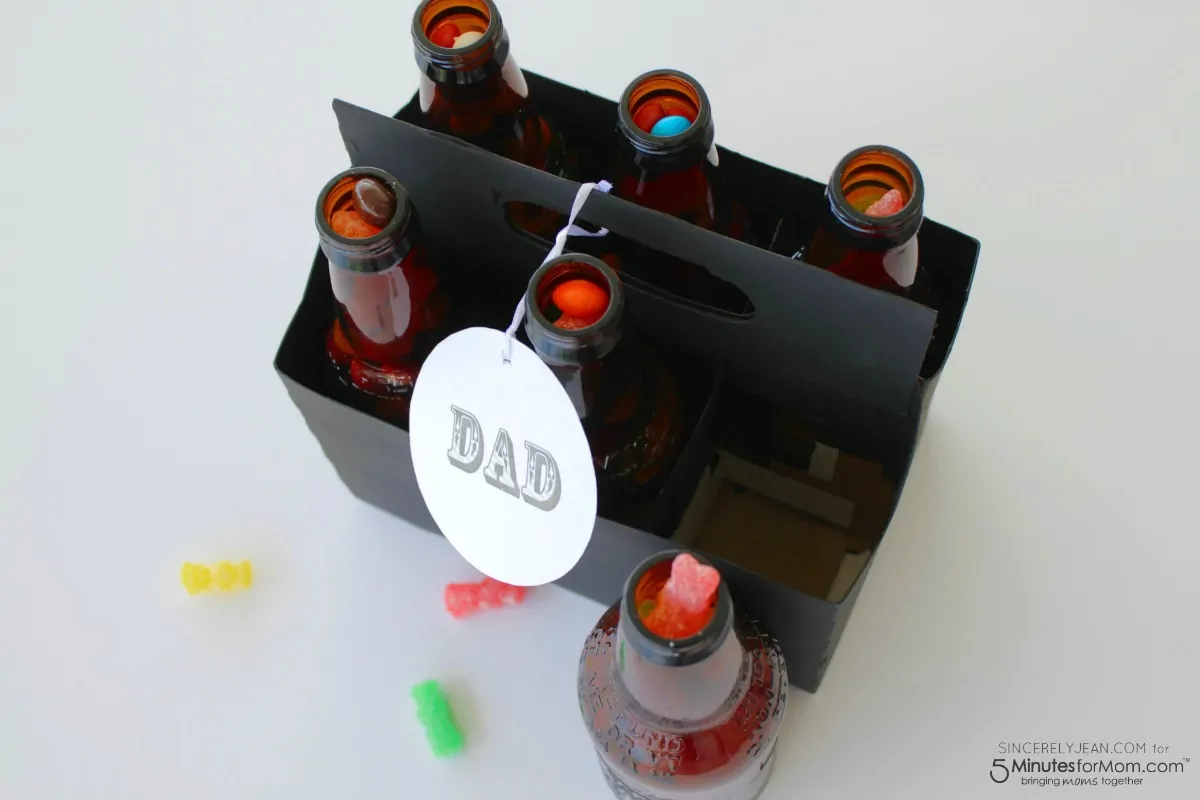 Shari, Patti, and I literally have the best dad of all time. He is friendly, outgoing, hardworking….we can go on and on. However, we never know what to buy him for birthdays, Christmas, and Father's Day. Do you feel the same way about your dad?
Well here is a Father's Day gift idea that he is sure to love, and we are sure that the father figure in your life will love it too! This is also very simple for children to create.




Here are the SUPPLIES you will need to make the Father's Day Six Pack:
Case of IBC Root Beer glass bottles
Small candy that will fit inside of the glass bottles (skittles, M&M's, sour patch, etc).  You will need lots of candy! I had about 14oz of Sour Patch Kids, 20 oz Peanut Butter M&M's, and 28 oz of Skittles
Black paint and paint brush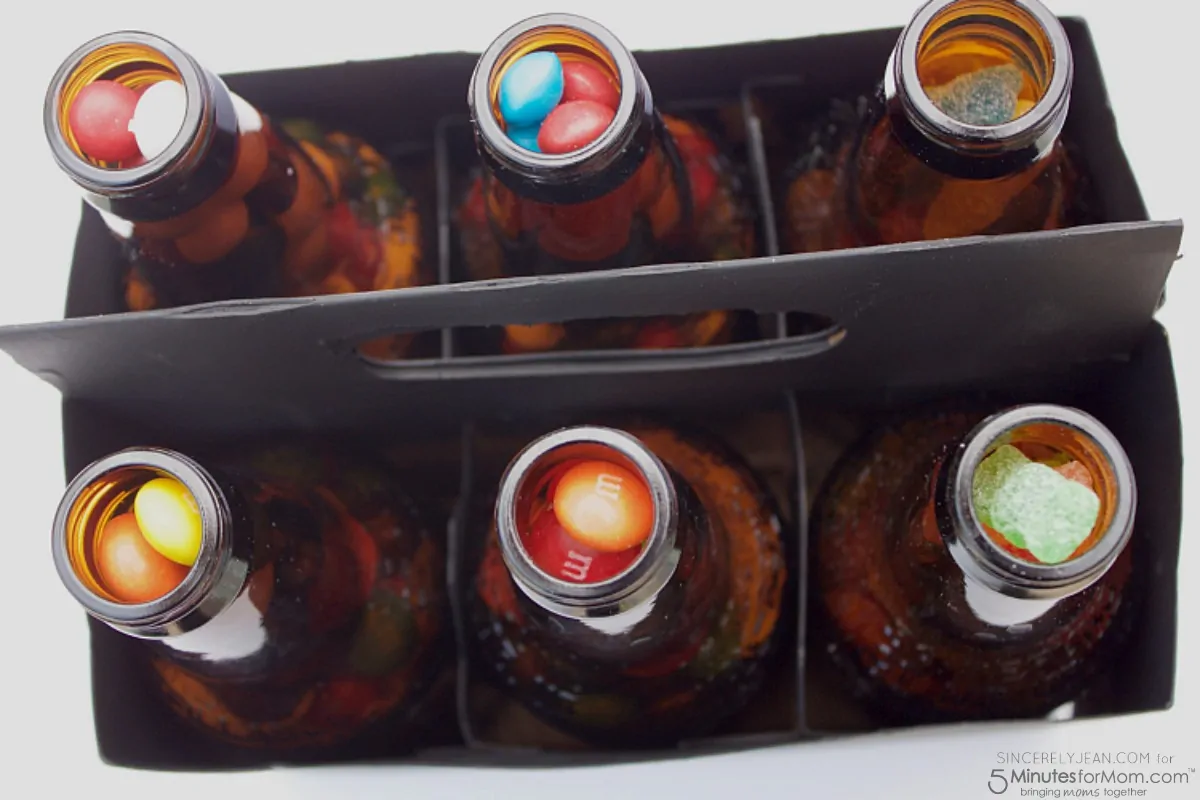 Here are the STEPS:
Remove the glass bottles from the case and paint the inside and out side of the box with black paint. This will need two coats. Let dry
Empty the root beer from the glasses (Enjoy some root beer floats if you want!)
Rinse the bottles and let dry
Fill the bottles with the small candy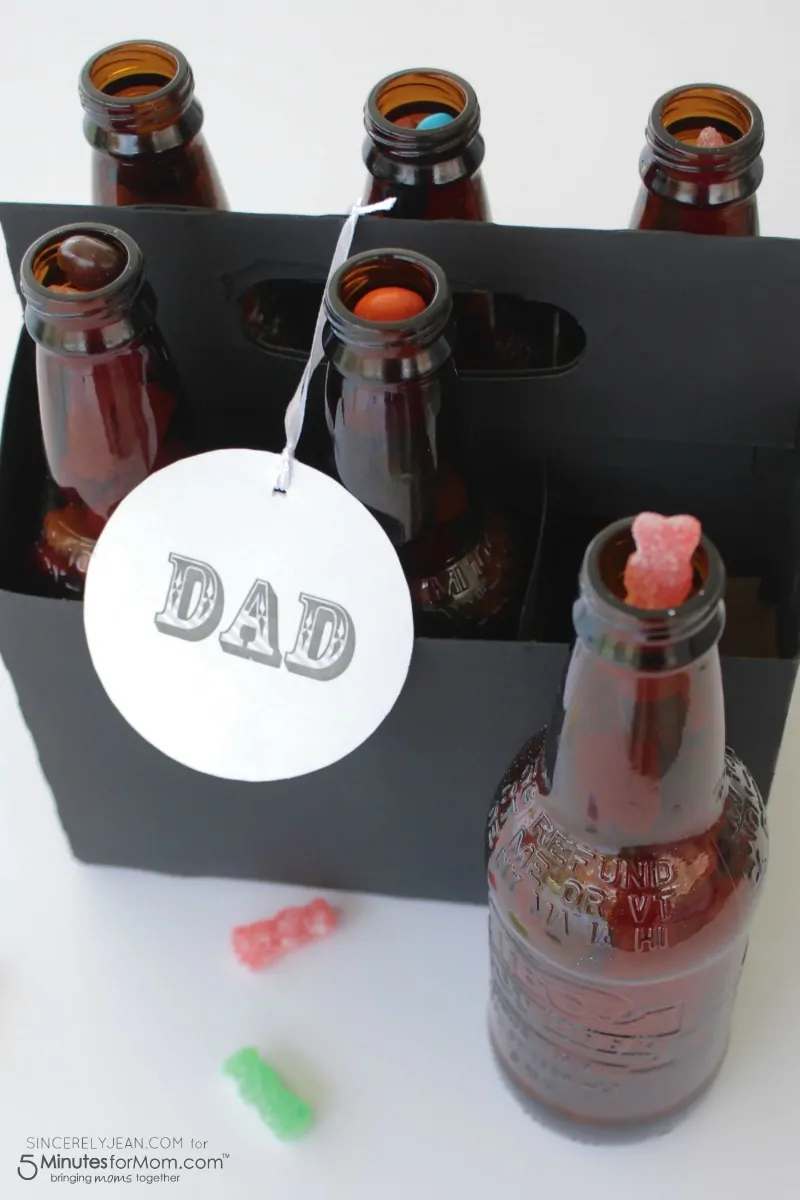 We hope that all of the fathers out there have a wonderful and memorable Father's Day this year! Let's be sure to spoil all of the dads, grandfathers, etc who are in our lives.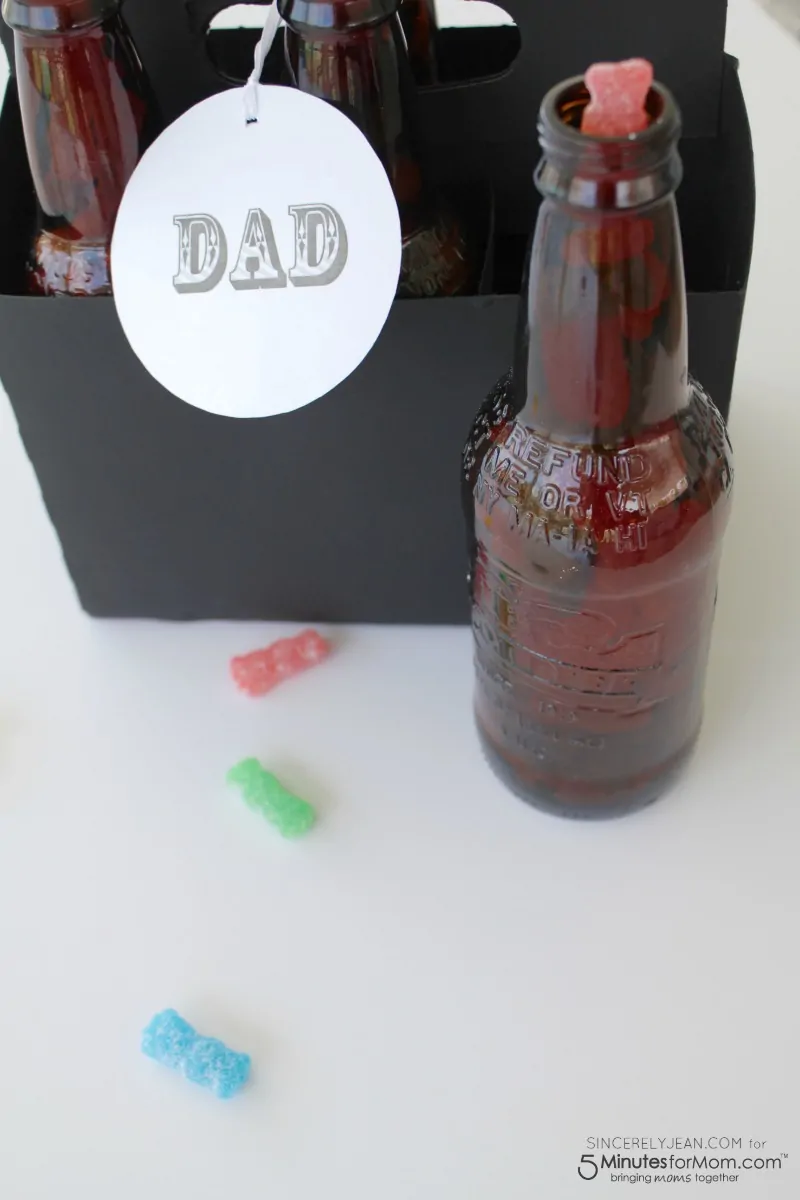 We also think that you will love our Peanut Butter Brownie Truffles for a Father's Day dessert!
Written by 5 Minutes for Mom contributors, Shari Jean, Tami Jean, & Patti Jean. We are three sisters who share helpful DIY projects, recipes and style tips on our blog SincerelyJean.com to help women make time for themselves and for their "sistas".
Join the Sincerely Jean Sisterhood on Instagram! @Sincerely_Jean_
Pin It For Later