This post may contain affiliate links. Read my disclosure policy here.
I've always been careful to protect my girls' skin from the harmful effects of the sun. Skin cancer runs in my family and so I take sun protection very seriously. I'm thrilled to have discovered Sunuva, a stylish line of swimwear for kids with UV protection. Sunuva has sponsored this post.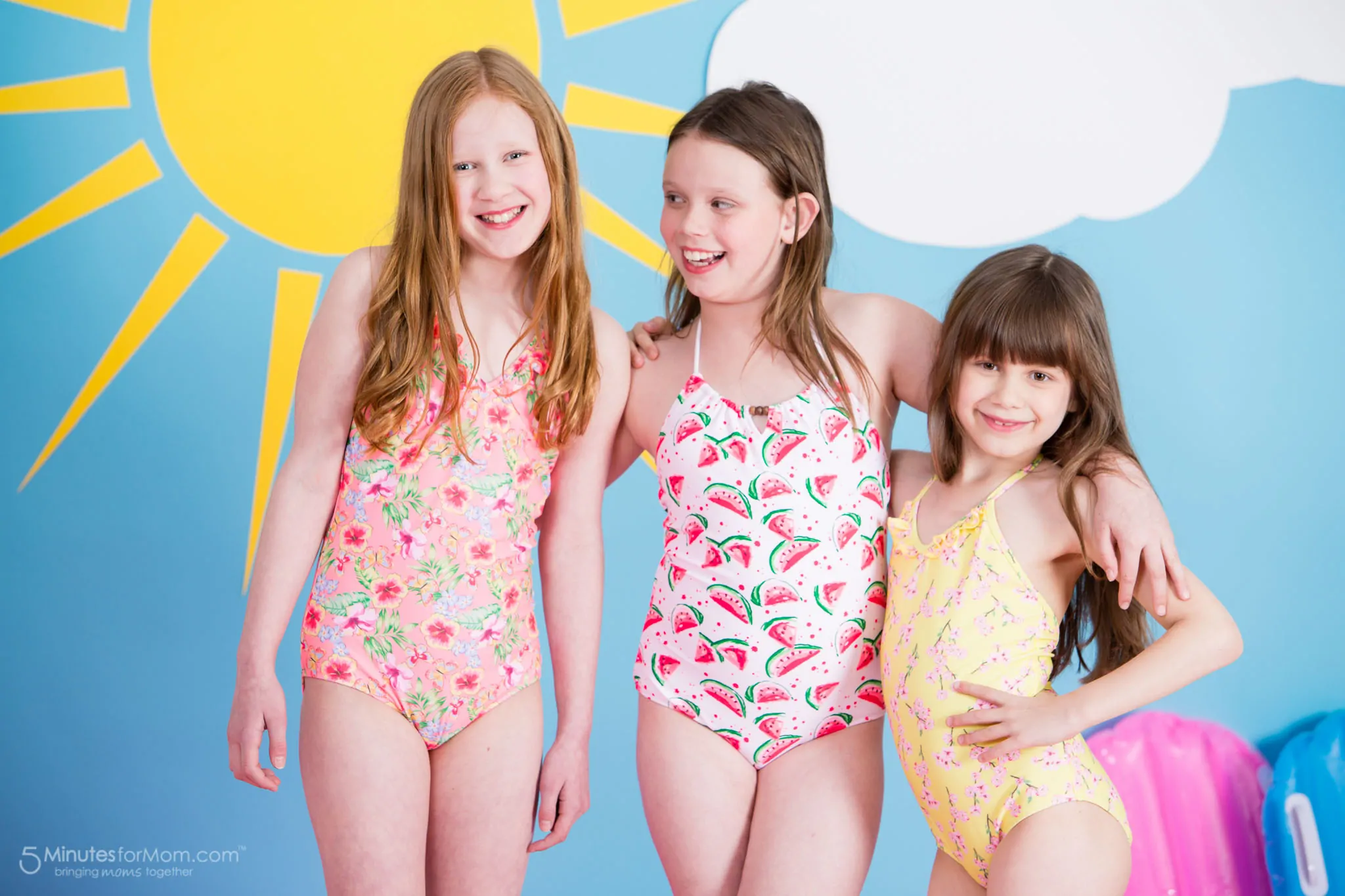 My mom taught me from the youngest age how important it is to wear sunscreen and protect yourself from the sun. And thanks to her, I've never had a serious burn and I'm 42 years old with hardly any wrinkles.
I'm teaching my girls the same lessons. We wear hats, sunglasses, sunscreen and limit time in direct sunlight during the heat of mid-day.
I've been especially vigilant with my red-headed Julia. But recently her olive-skinned sister Sophia has started getting more moles. Sophia inherited the Italian skin of her dad and easily tans, so I had been a little more relaxed about her sun exposure. But her new moles remind me that tanning is never good.
Janice's daughter Olivia also has pale skin, so we're thankful to have received these fabulous UV protective swimsuits, rashguards and cute dresses from Sunuva.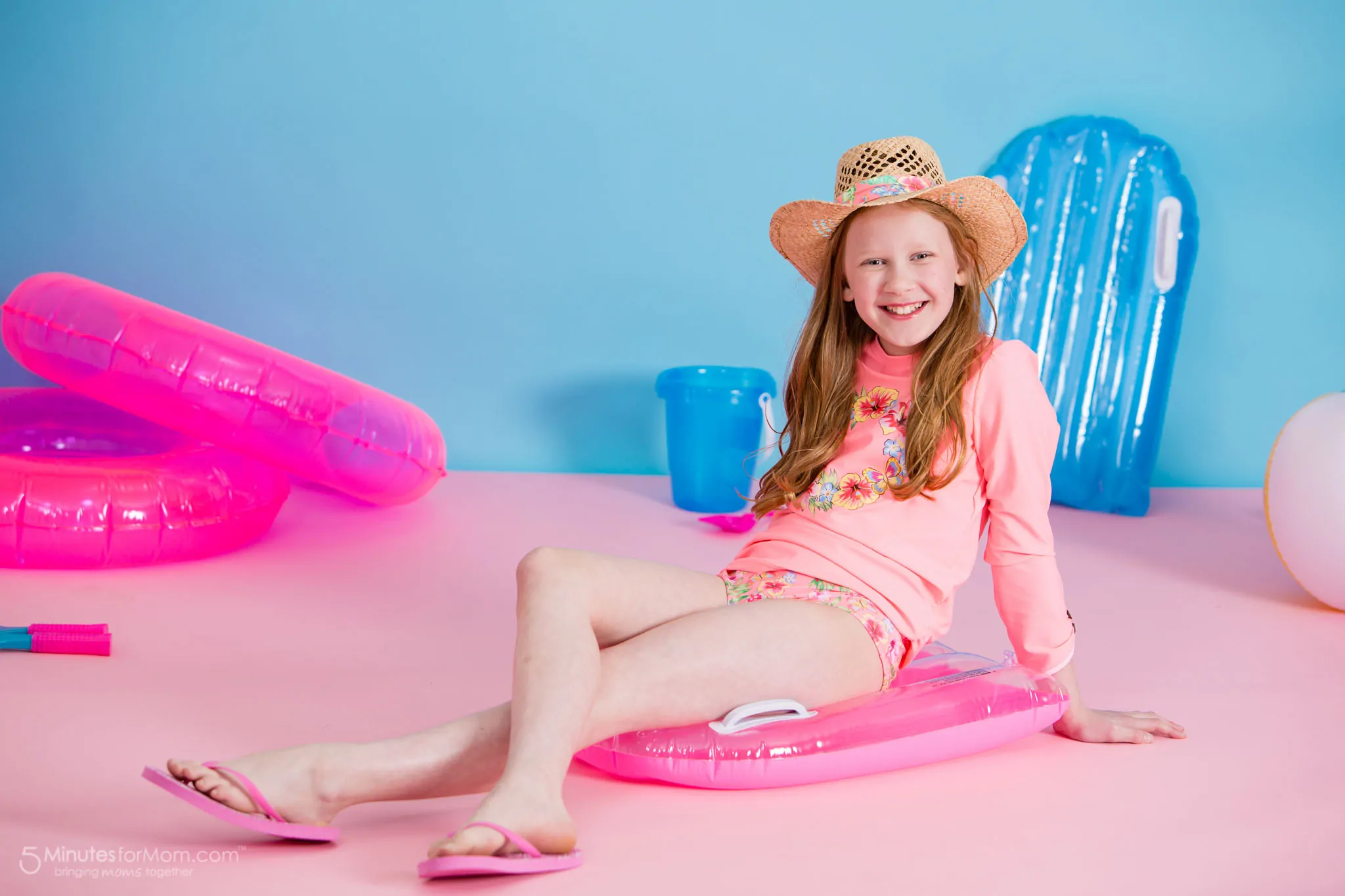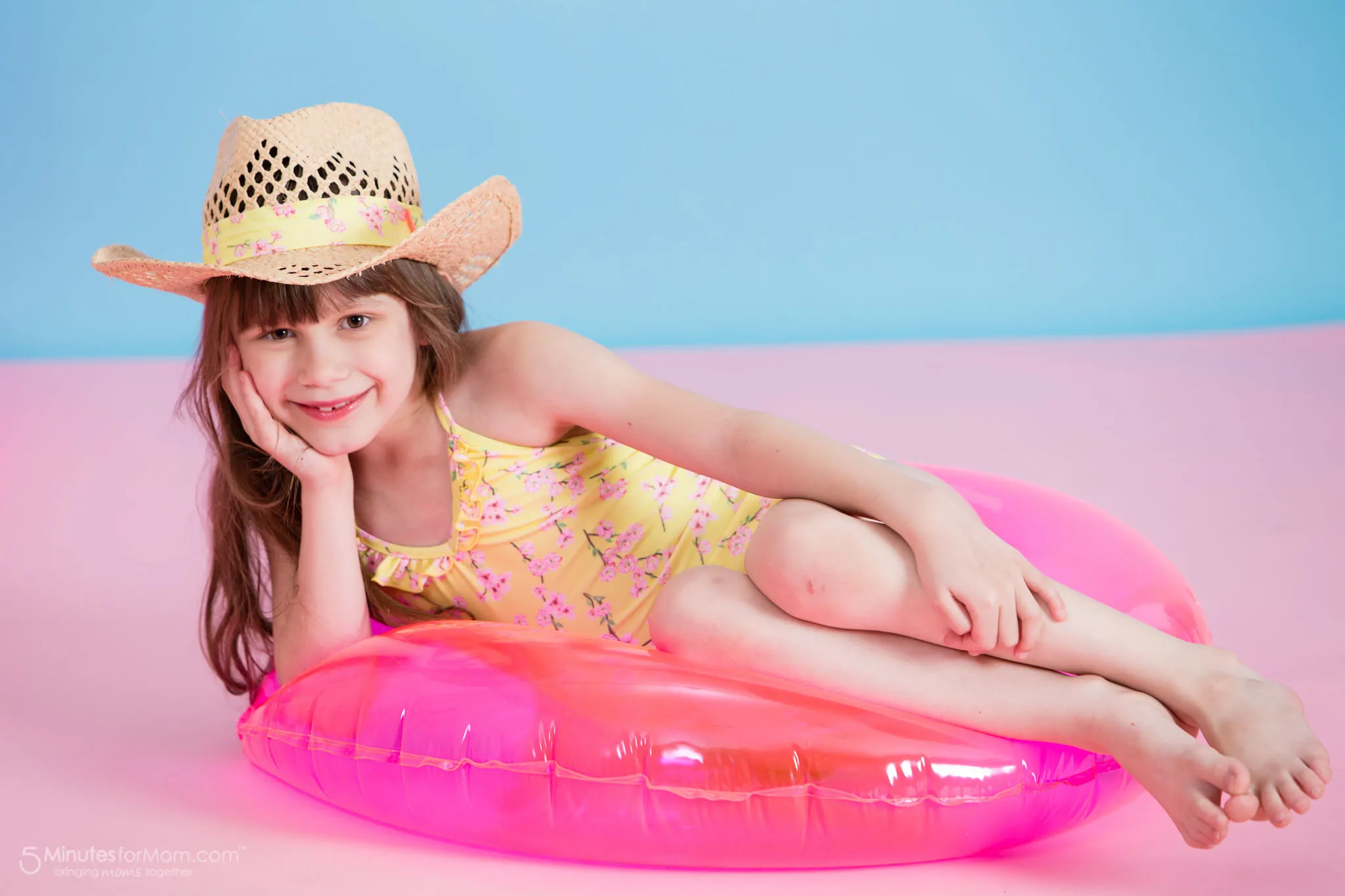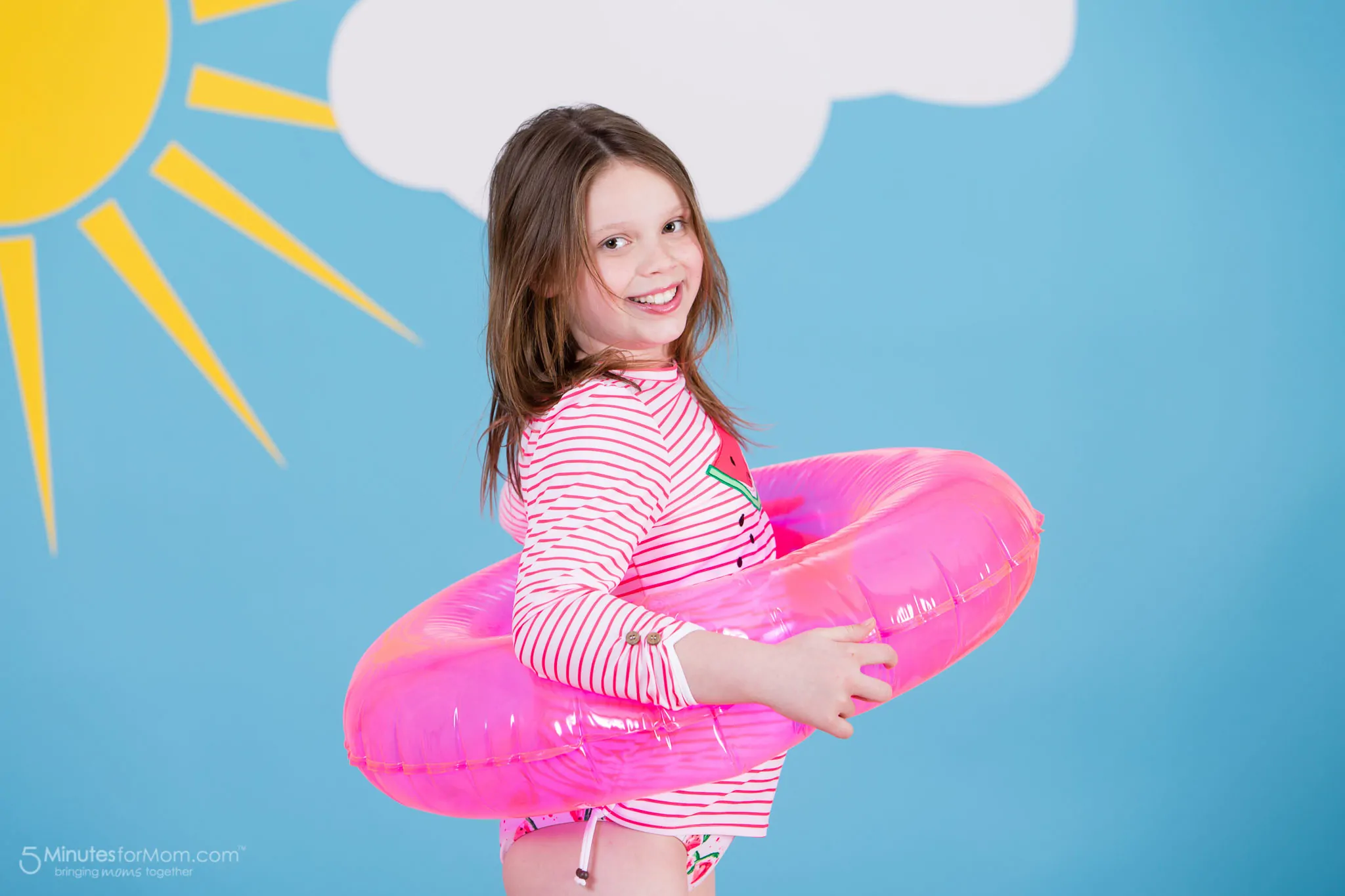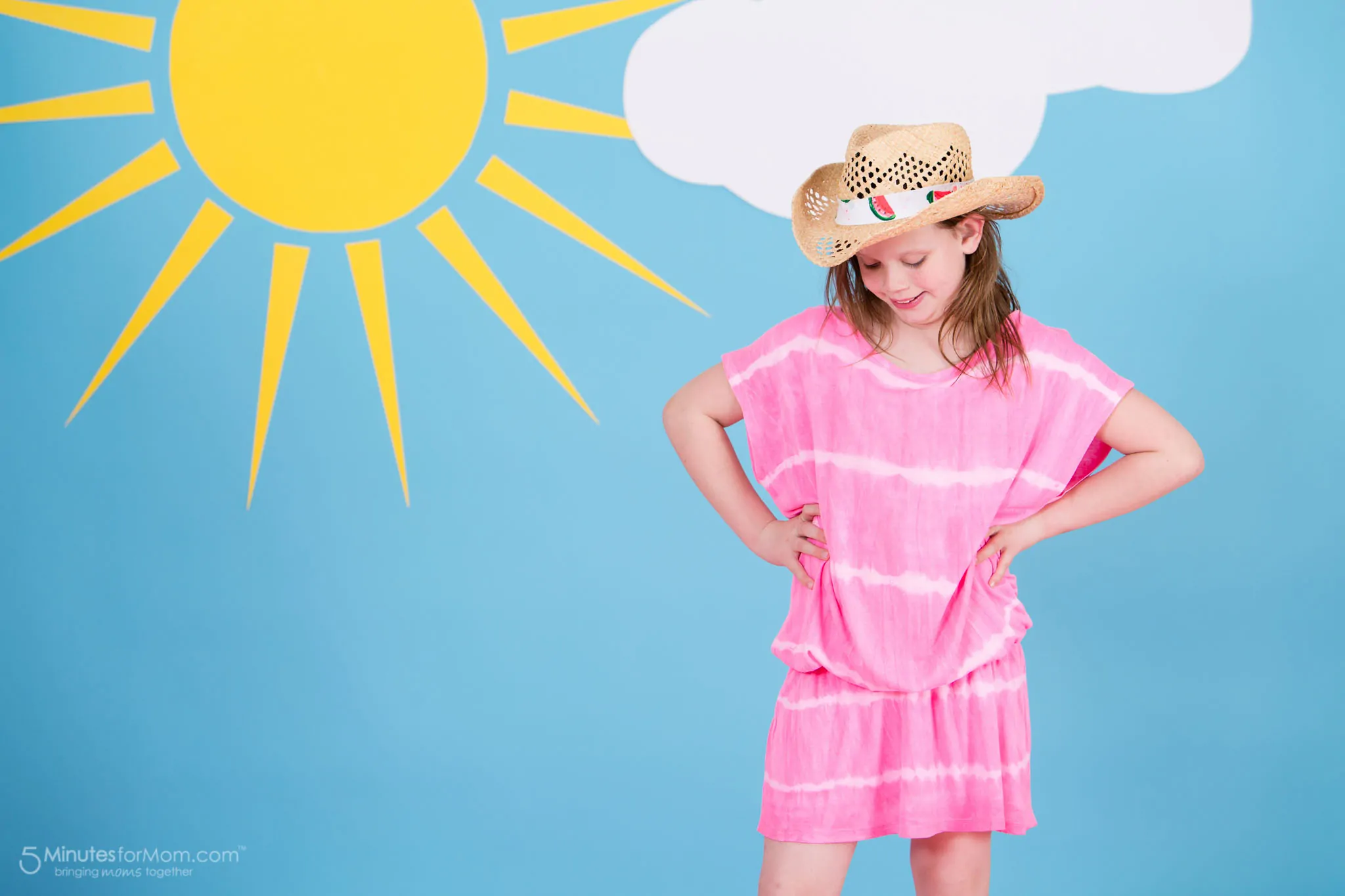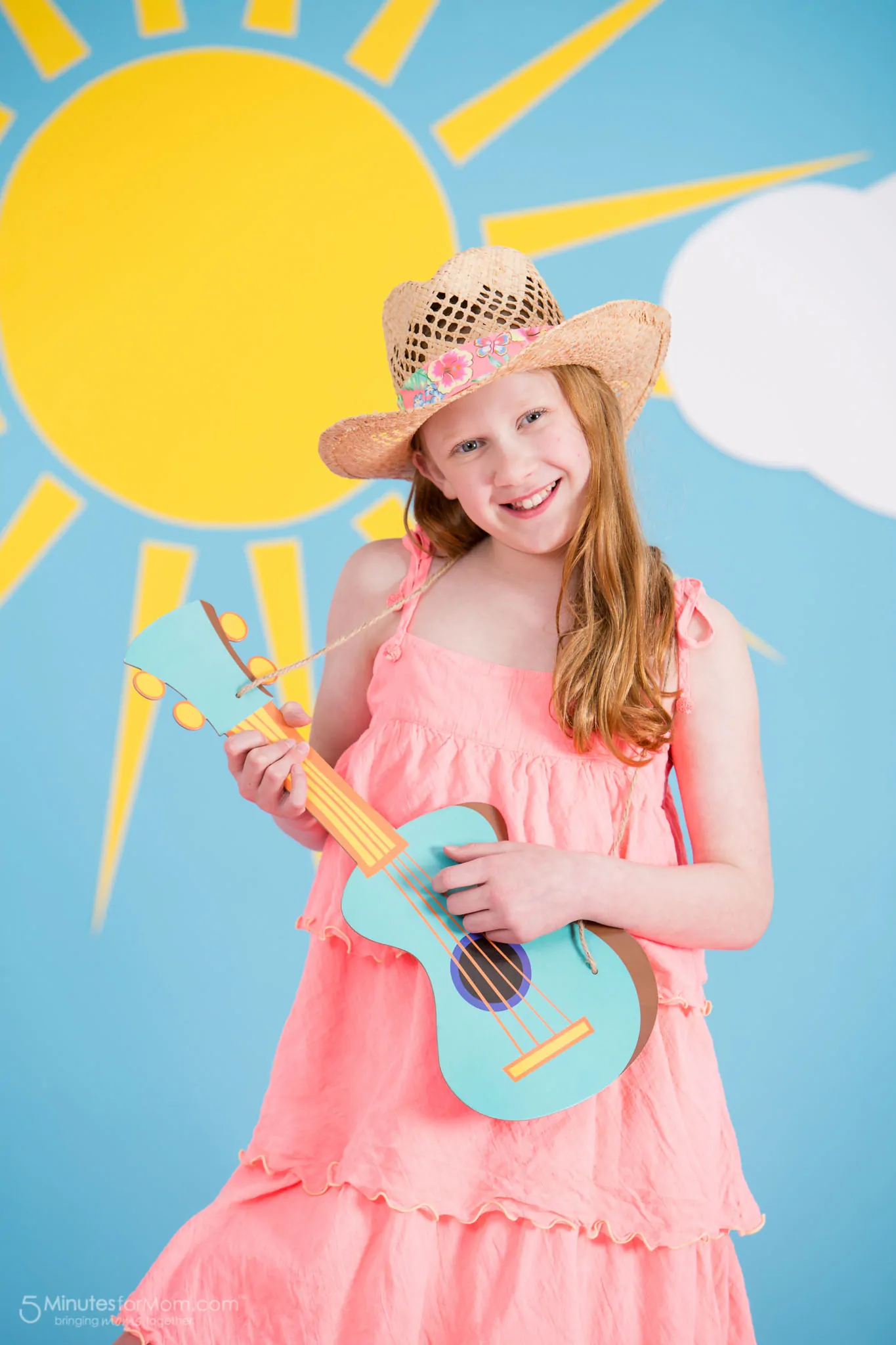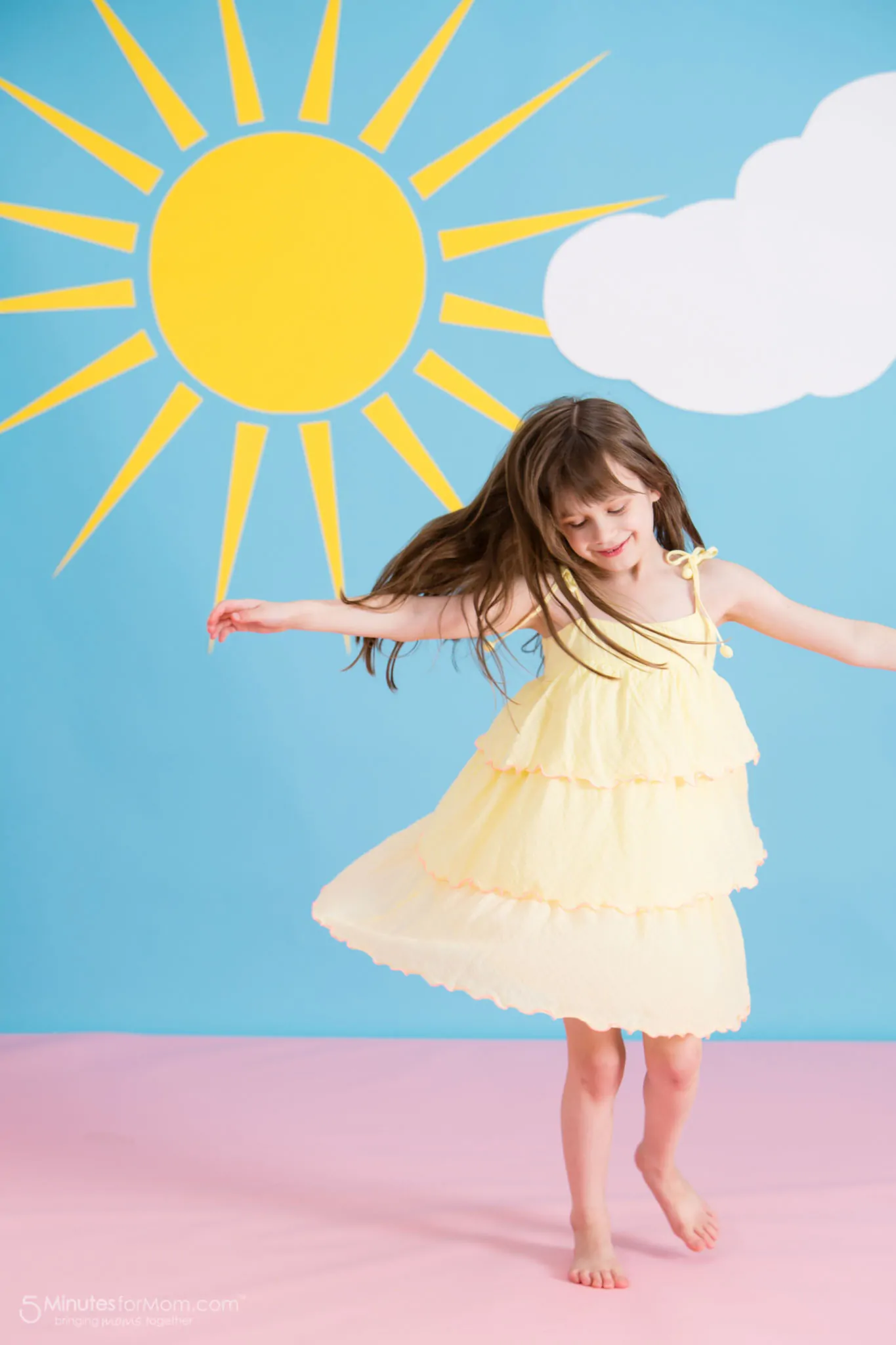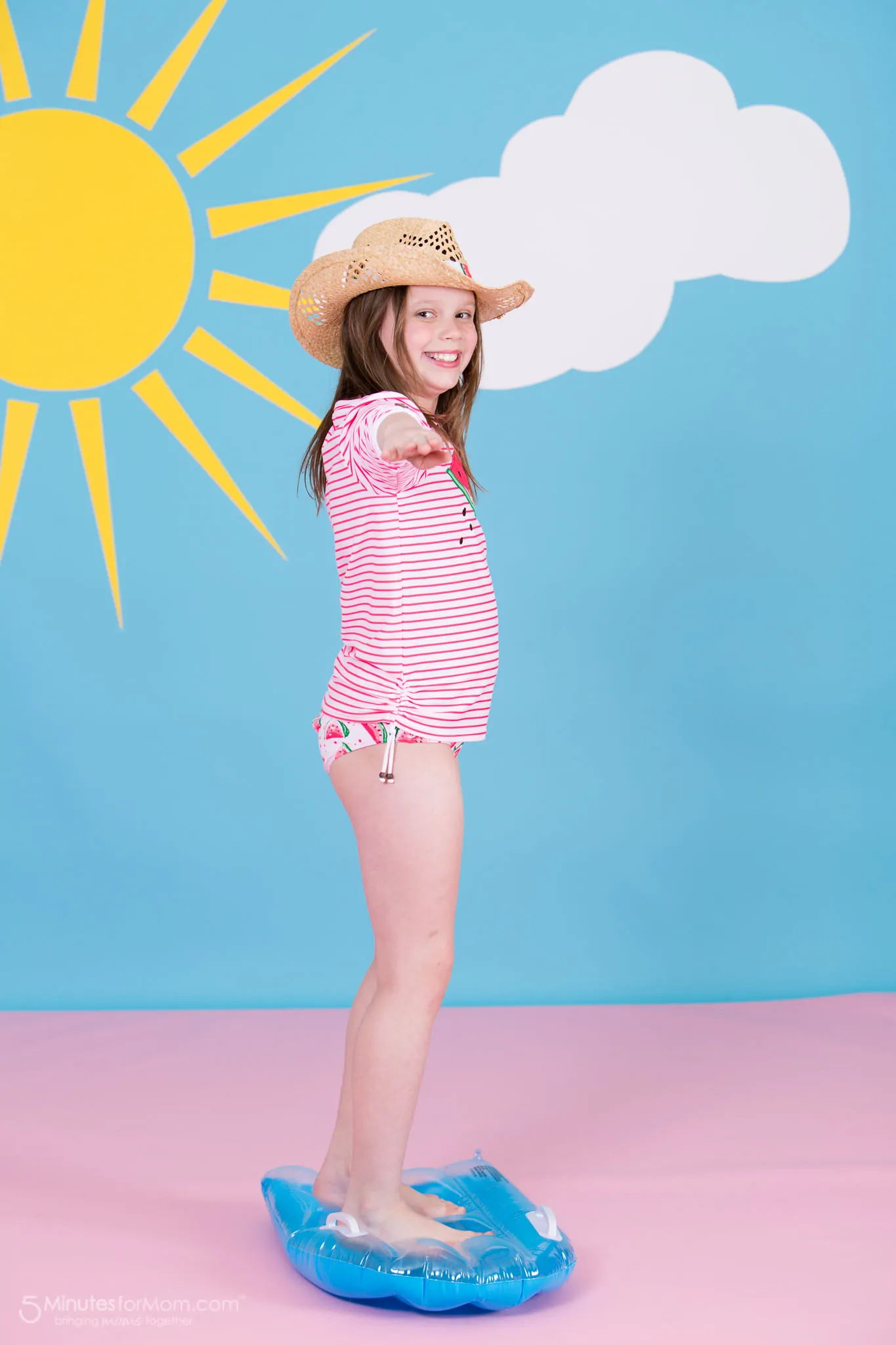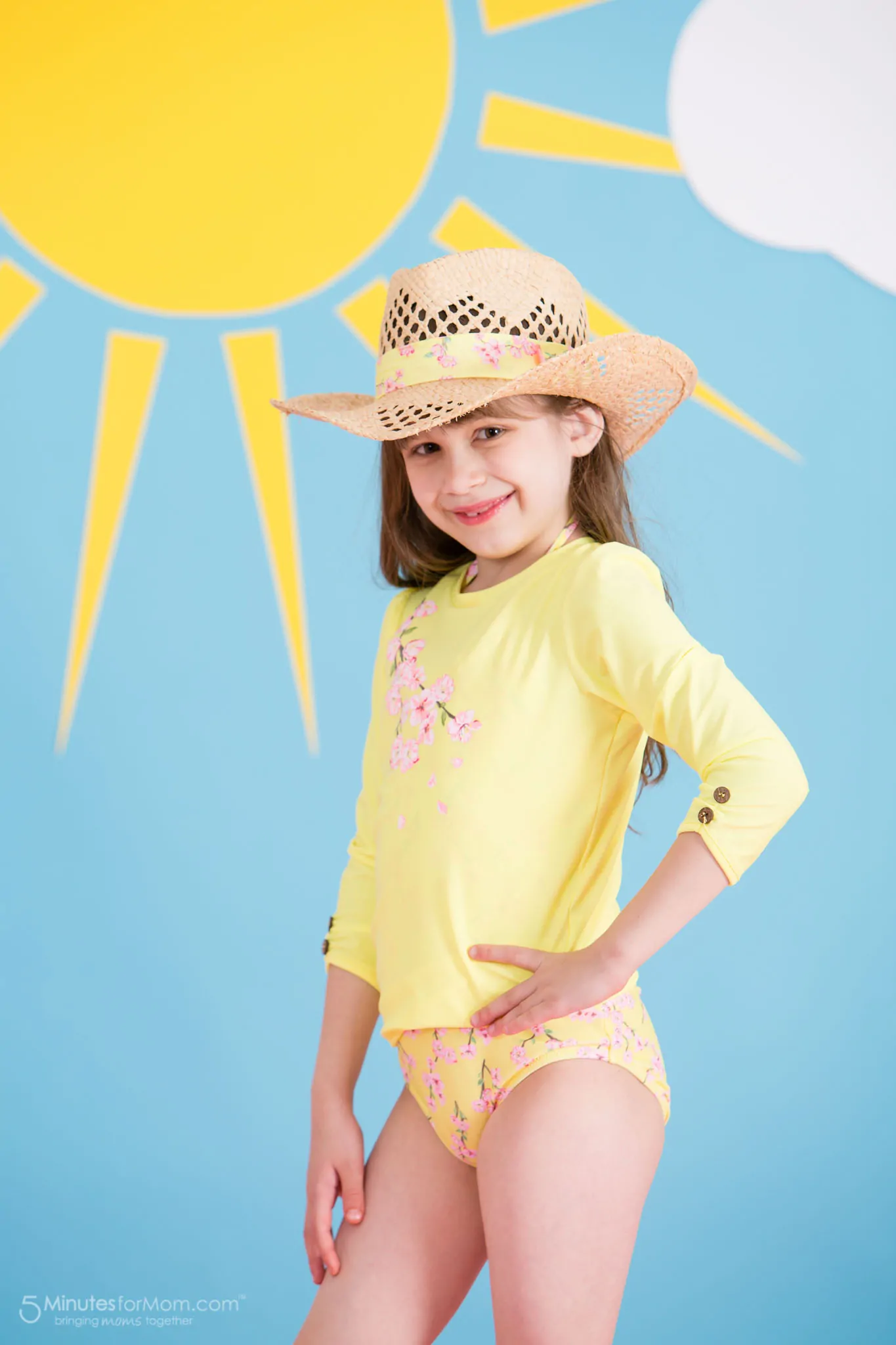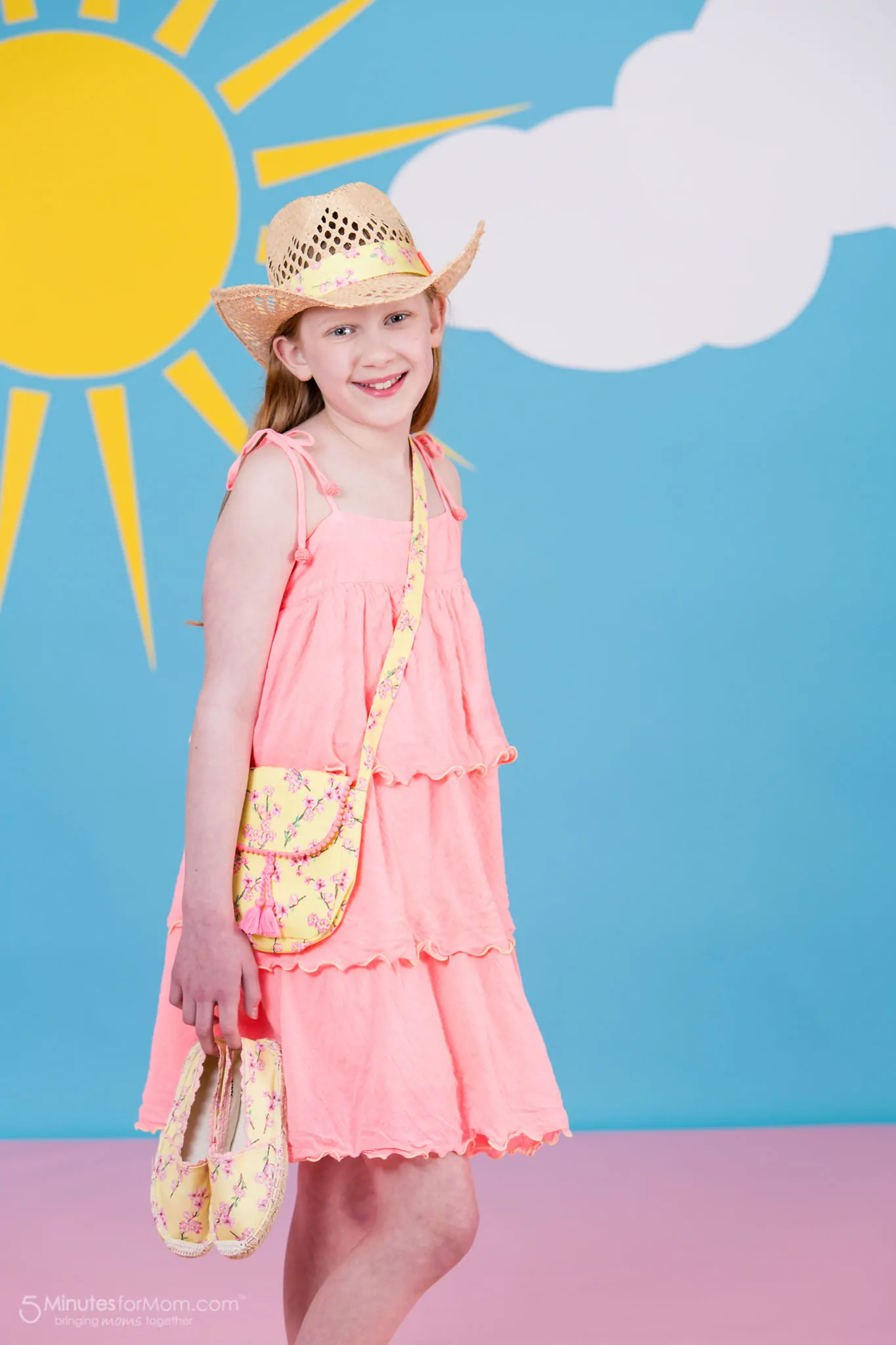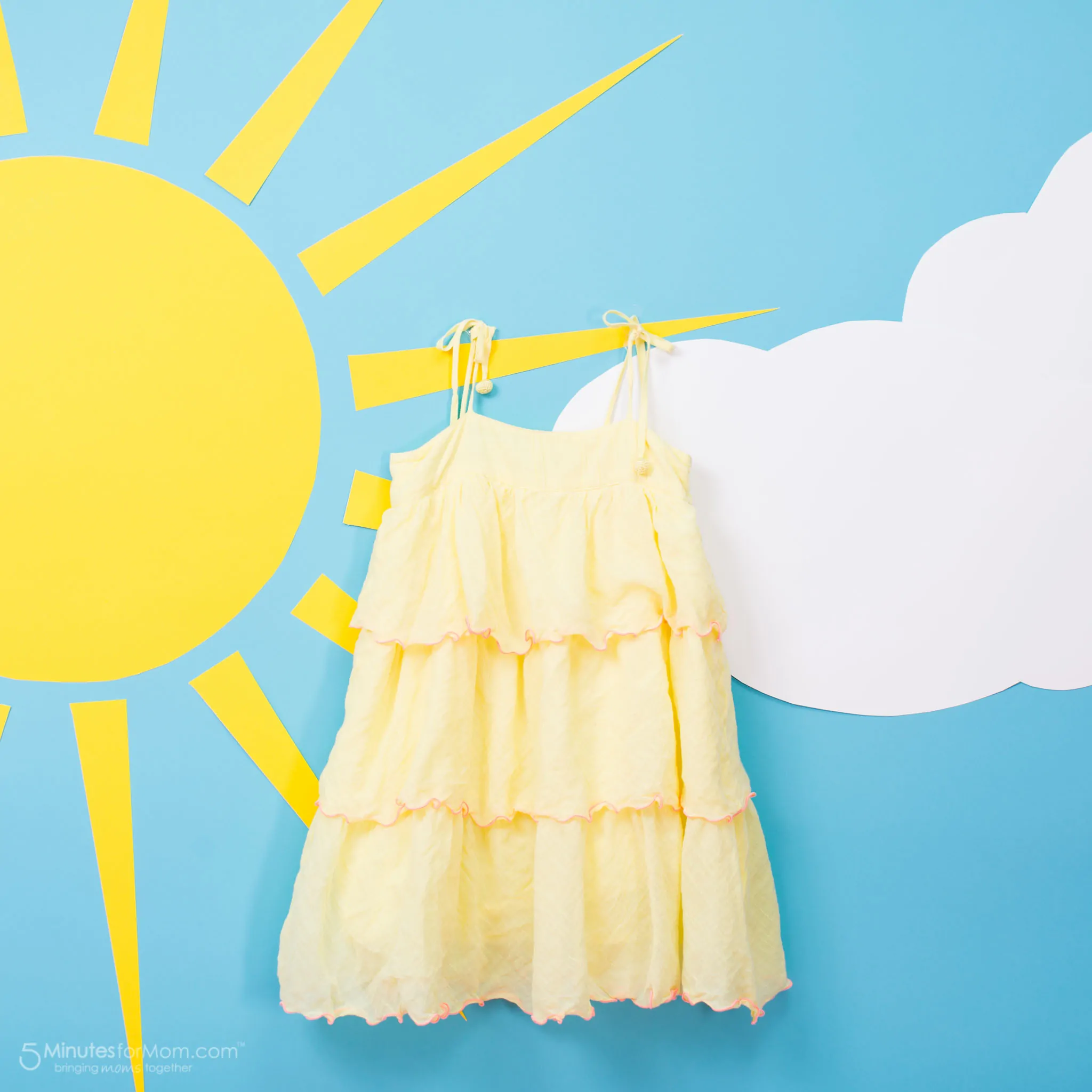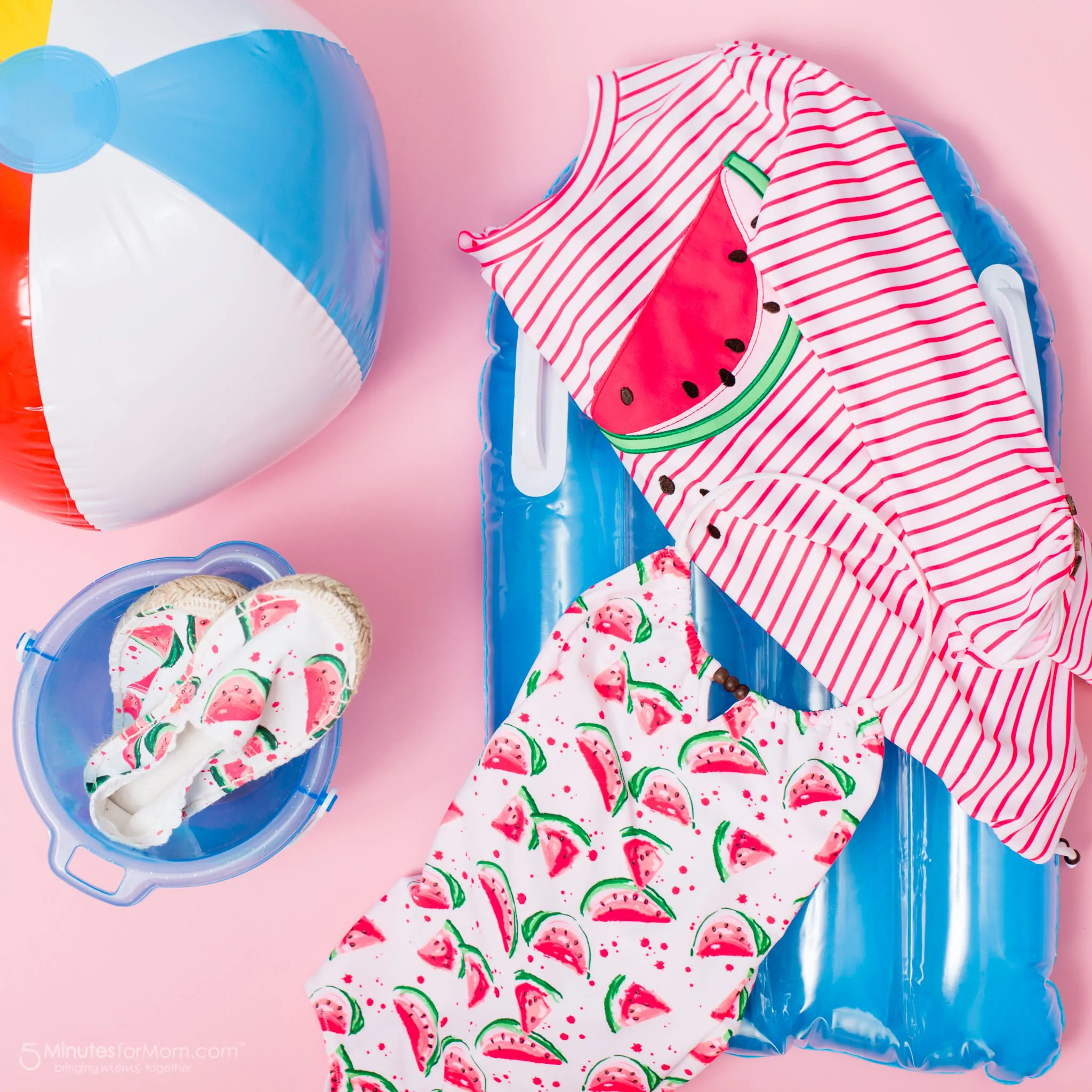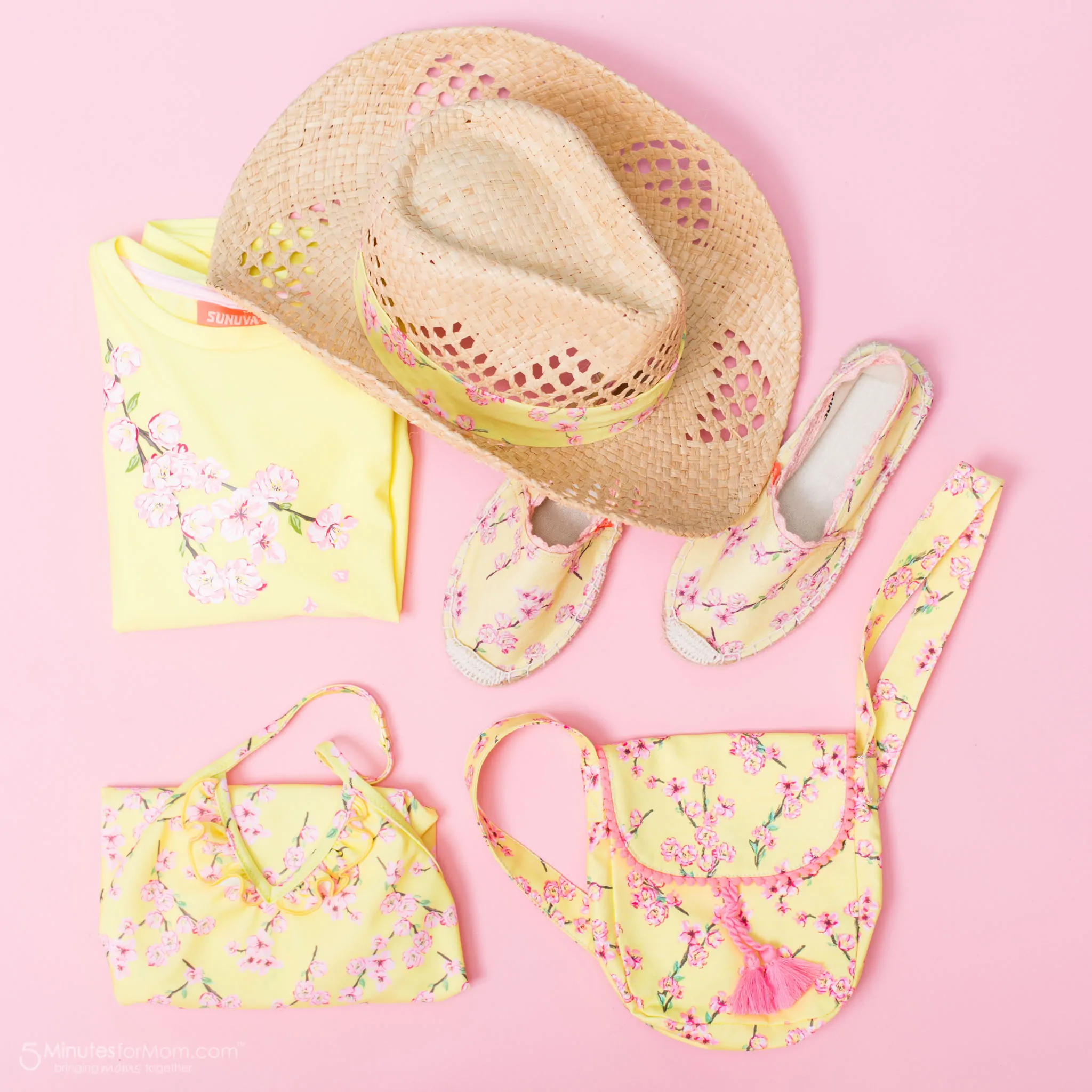 The quality of the fabric and sewing is wonderful and the designs are so cute. Our girls LOVE them!
You can find all of these items on the Sunuva website and they can be delivered worldwide. If you're curious about sizing, Sophia is wearing size 7/8 yrs and Julia and Olivia are both wearing size 11/12 yrs. The size chart on the website is a great guide and we found the clothes all fit as expected in the sizes our girls normally wear. The shoes do fit on the small size, so order one or two sizes larger than usual.
Pin it for Later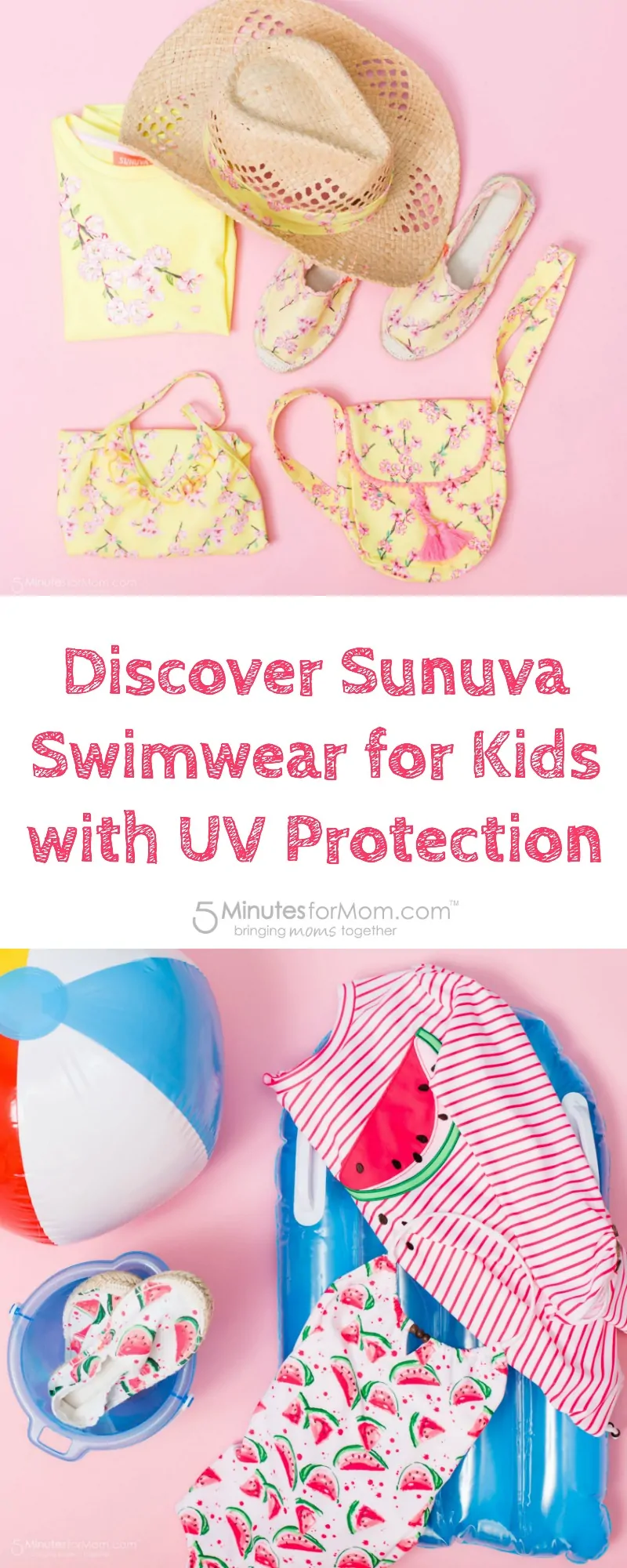 Written by Susan Carraretto, co-founder of 5 Minutes for Mom
Talk with me: @5minutesformom and Facebook.com/5minutesformom
Pin with me at http://pinterest.com/5minutesformom/