This post may contain affiliate links. Read my disclosure policy here.
ABC TV invited 5 Minutes for Mom contributing blogger Dawn Cullo to Los Angeles, CA to attend the Zootopia media trip. Dawn's expenses were paid for the trip but no other compensation were paid and all opinions are Dawn's.
"In Zootopia, anyone can be anything."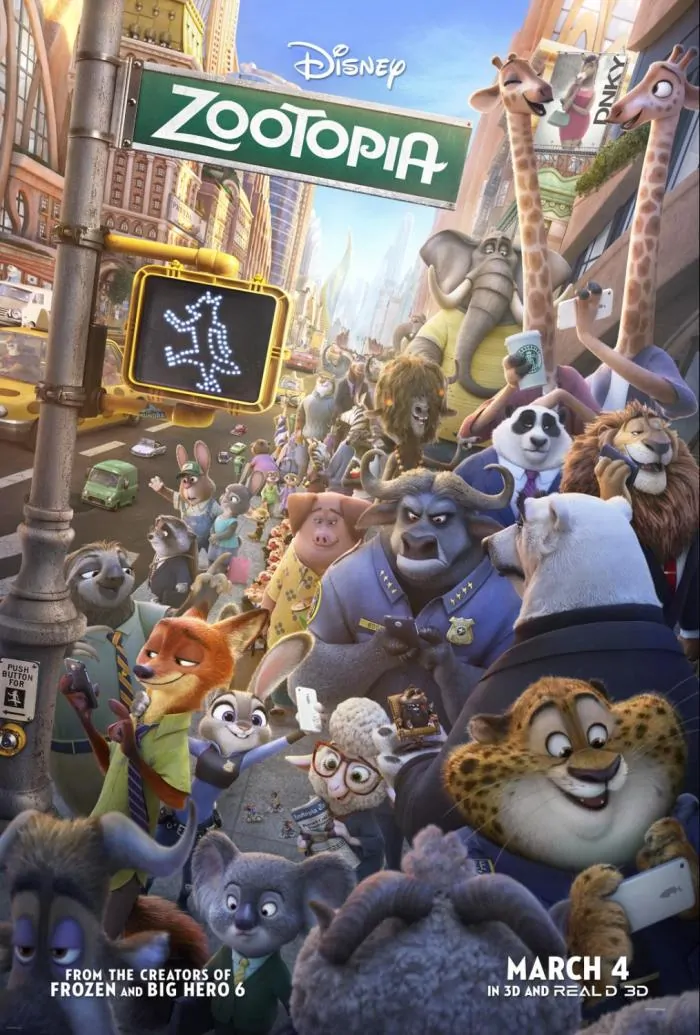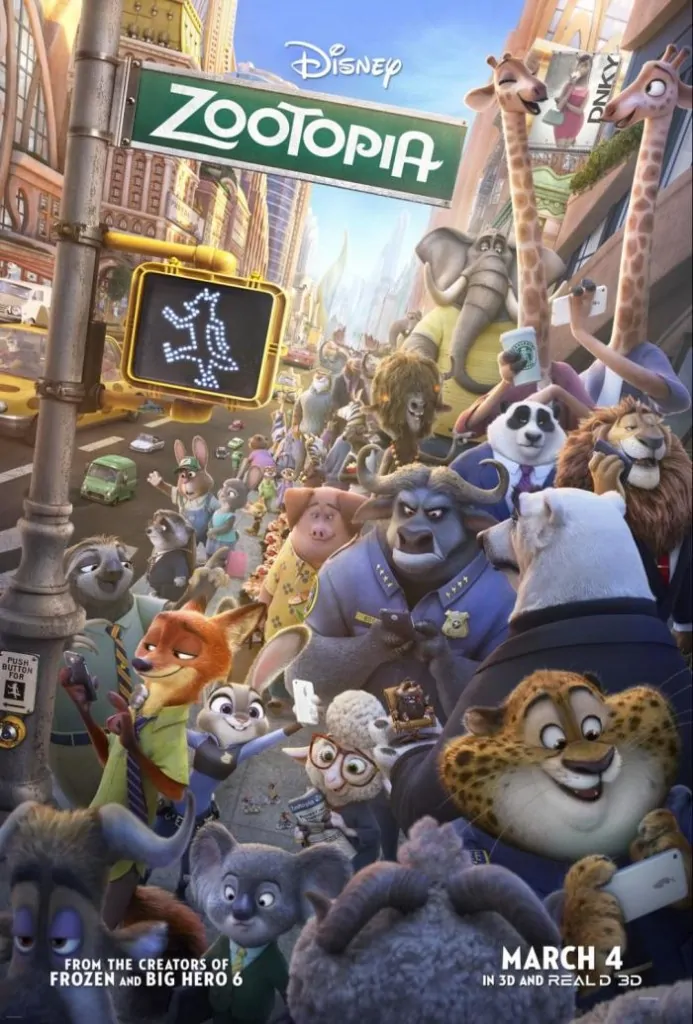 A trip to the Walt Disney Animation Studios is always a treat, this time I visited the studio to learn more about Zootopia.
Story Safari: From Word to Drawing to Image
Writer and Co-Director Jared Bush, Writer Phil Johnston, Co-Head of Story Josie Trinidad and Head of Editorial Fabienne Rawley took my blogger group on a unique journey to share how they their teams created Zootopia, from script to story sketches to the editing room.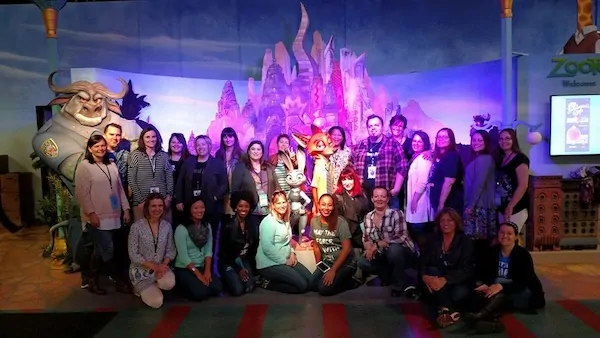 The story director is responsible for illustrating how the world is built, who are the main characters are and ultimately what they want the movie to say. The writers help with the theme and tone of the film such as what type of jokes to tell in the story. The story artist not only storyboards the scenes but also acts out and provides the voices to help sell the story.
The editorial team is responsible for finalizing the story boards and records the scratch dialog, the sound effects, music and they figure out the timing for the actors when they record their parts.
Anim(al)ation
Have you ever wondered how slow are sloths? How does a giraffe look when they run on two legs? What does a tiger really look like when they dance?  The animators on Zootopia have figured it all out for their new film.
Head of Animation Renato dos Anjos and Nathan Engelhardt gave us a fun presentation about their intense research their teams did for Zootopia.
Characteristics of all of the animals was incorporated into the movie, for example with rabbit Judy Hopps they used rabbit binking, know as little hops, as part of her behavior especially when kicking in doors for her police work.  The animators also used video from when the actors recorded their lines and incorporated their mannerisms into each character.
Pictured here is Nathan Engelhardt, animation supervisor at Walt Disney Animation. It was his job to make sure that his team seamlessly merged animal and human behavior to create the unique cast of Zootopia.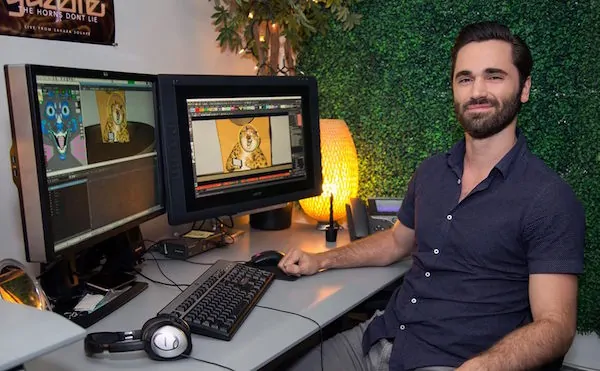 The sloth was one of the hardest animal to animate because they are very slow. It was the one animal they had to redo the most, it was really unnatural for them to work on but a lot of fun. Take a peek here at the now famous Slot Trailer
Before I left the Walt Disney Animation building I took a few pictures with Judy Hopps and Nick Wilde, they sure love the camera.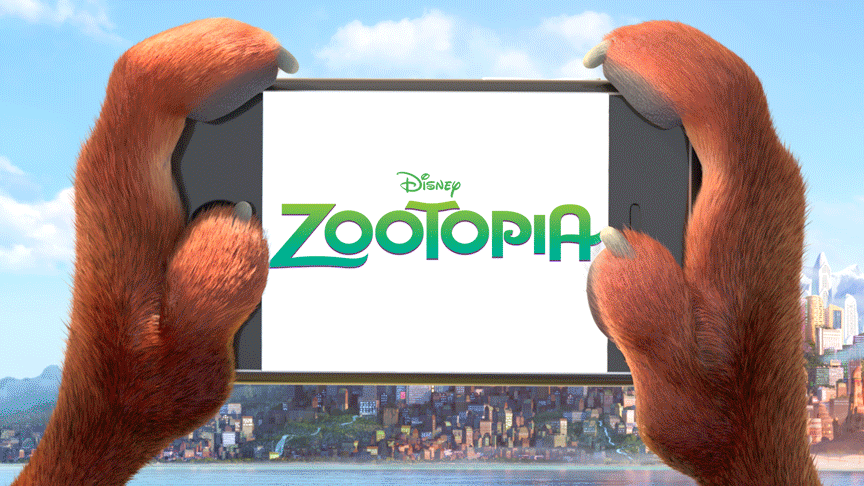 About Zootopia
The modern mammal metropolis of Zootopia is a city like no other. Comprised of habitat neighborhoods like ritzy Sahara Square and frigid Tundratown, it's a melting pot where animals from every environment live together—a place where no matter what you are, from the biggest elephant to the smallest shrew, you can be anything.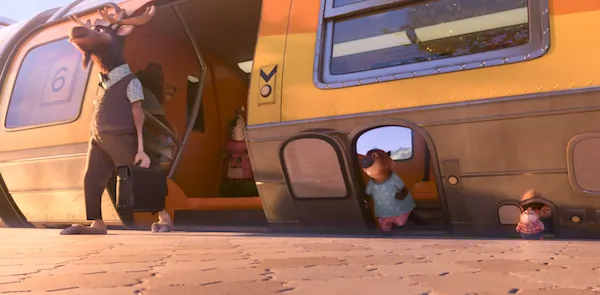 But when rookie Officer Judy Hopps (voice of Ginnifer Goodwin) arrives, she discovers that being the first bunny on a police force of big, tough animals isn't so easy. Determined to prove herself, she jumps at the opportunity to crack a case, even if it means partnering with a fast-talking, scam-artist fox, Nick Wilde (voice of Jason Bateman), to solve the mystery.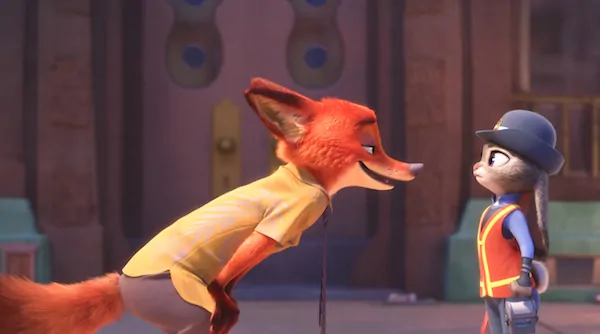 Walt Disney Animation Studios' "Zootopia," a comedy-adventure directed by Byron Howard("Tangled," "Bolt") and Rich Moore ("Wreck-It Ralph," "The Simpsons") and co-directed by Jared Bush("Penn Zero: Part-Time Hero")
Trailer

Like Zootopia on Facebook, follow @DisneyAnimation on Twitter , and on Instagram.
Opens in theaters on March 4, 2016!!

Written by 5 Minutes for Mom Contributor, Dawn Cullo.