This post may contain affiliate links. Read my disclosure policy here.
Rachel here with some tips to help you get your financial goals on track with a little help from Dave Ramsey's EveryDollar. EveryDollar is an awesome budging program that is perfect if you need a budget but don't have a lot of time. This post is sponsored, so extra thanks for reading and sharing.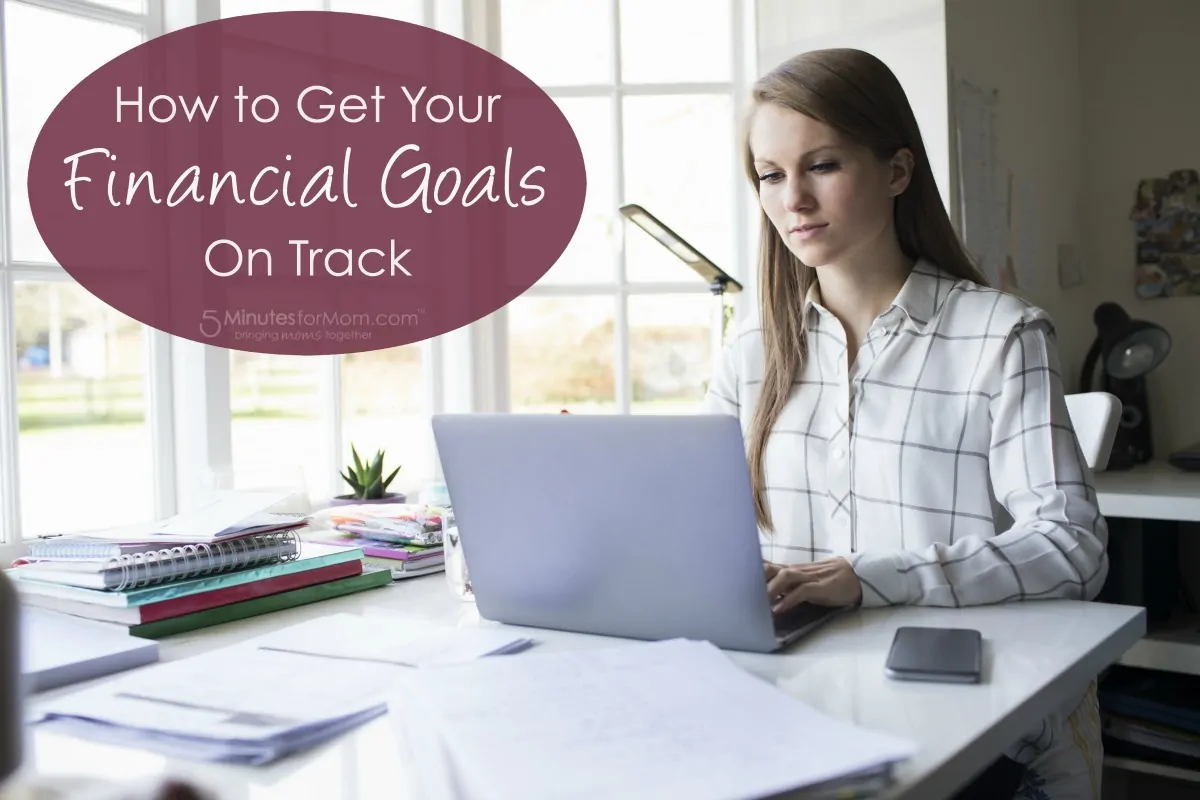 If your goal for 2016 is to get your finances under control, the first thing on your list is probably to create a budget. Saying "let's make a budget" is the equivalent of a four-letter word in most houses so chances are, it's not your favorite thing to do.
The problem is, it's next to impossible to get your finances under control WITHOUT making a budget. So, it has to be done.
The good news is there is a super easy way to make a budget and get your financial goals on track. you are going to be kicking yourself for not making a budget sooner when you find out how easy this is.
[Tweet "If you hate making budgets, this app is for you."]
Dave Ramsey's EveryDollar is an awesome budgeting program that is so simple you can sit down and have a complete budget for the month created in ten minutes or less.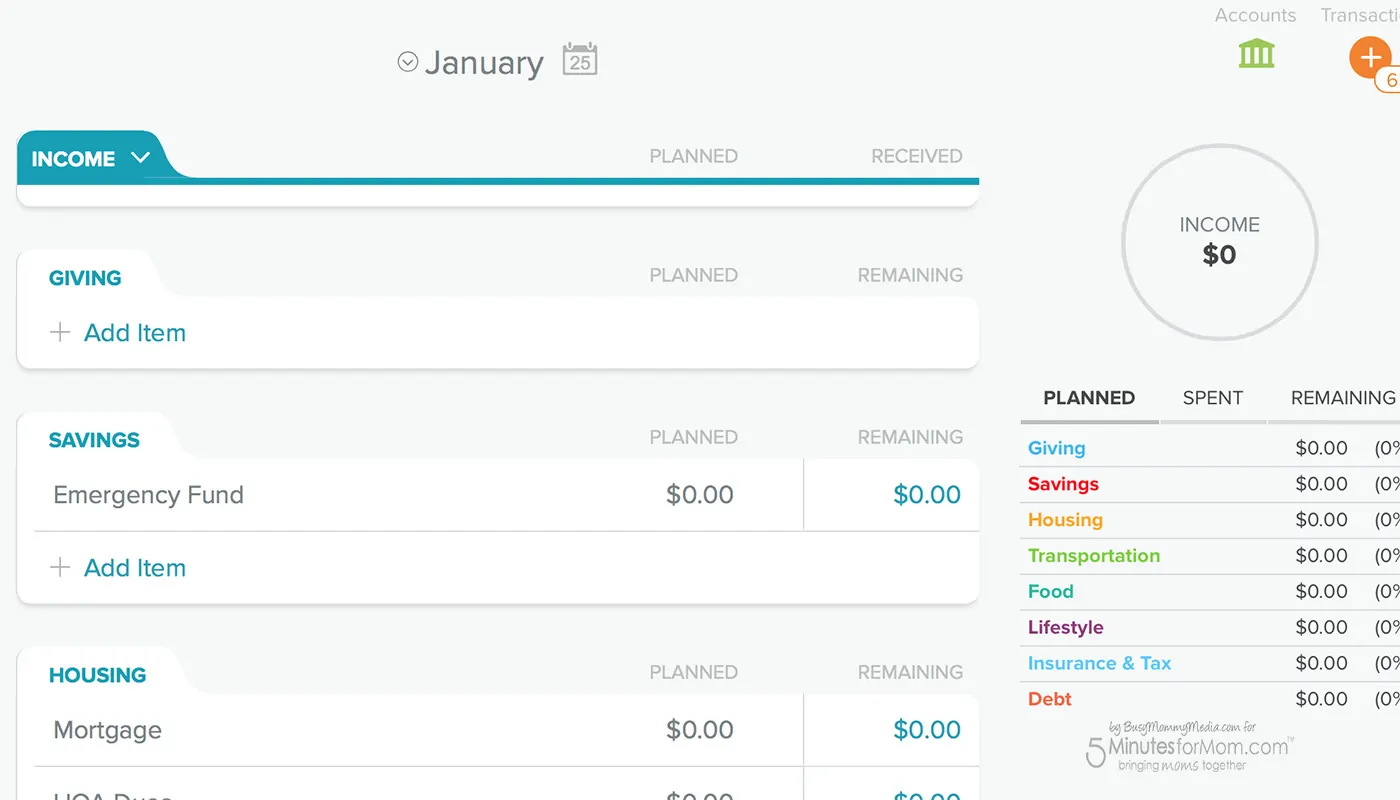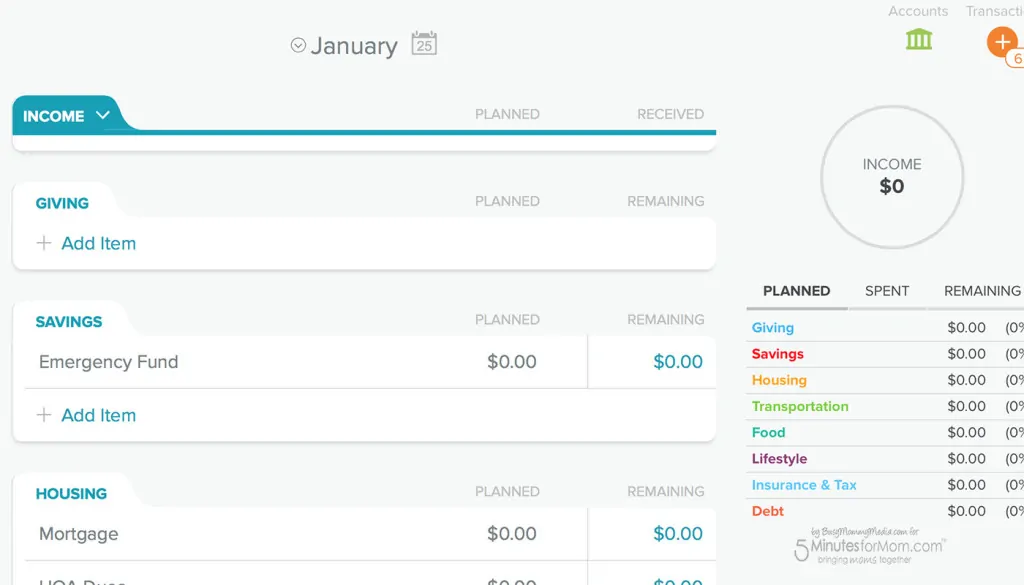 I LOVE the way EveryDollar is set up. Everything is so visual, which makes it really easy to put your budget together.
It's not complicated to learn. I actually really like budgeting but I've gotten hung up before using budgeting programs that are just too complicated and took so much time to learn that I never stuck with them.
EveryDollar is different. Anyone can put together a budget using this program.
The idea behind EveryDollar is that you give every dollar a name. That means if you make more money than you are spending each month, you can tell that extra money to go to savings but you have to tell it to go somewhere. It isn't just extra money you can spend any way you like.
By having a plan for every dollar, you get to be the one deciding where your money goes.
I don't know about you, but I like the idea of being in charge of where my money goes. I work hard for my money. I should get to be the boss of my money.
To help you stay on top of things, Dave Ramsey's EveryDollar has both a desktop and app version. I set up my budget on my computer but I love that I can keep track of how I'm doing with my budget while I'm on the go using the app.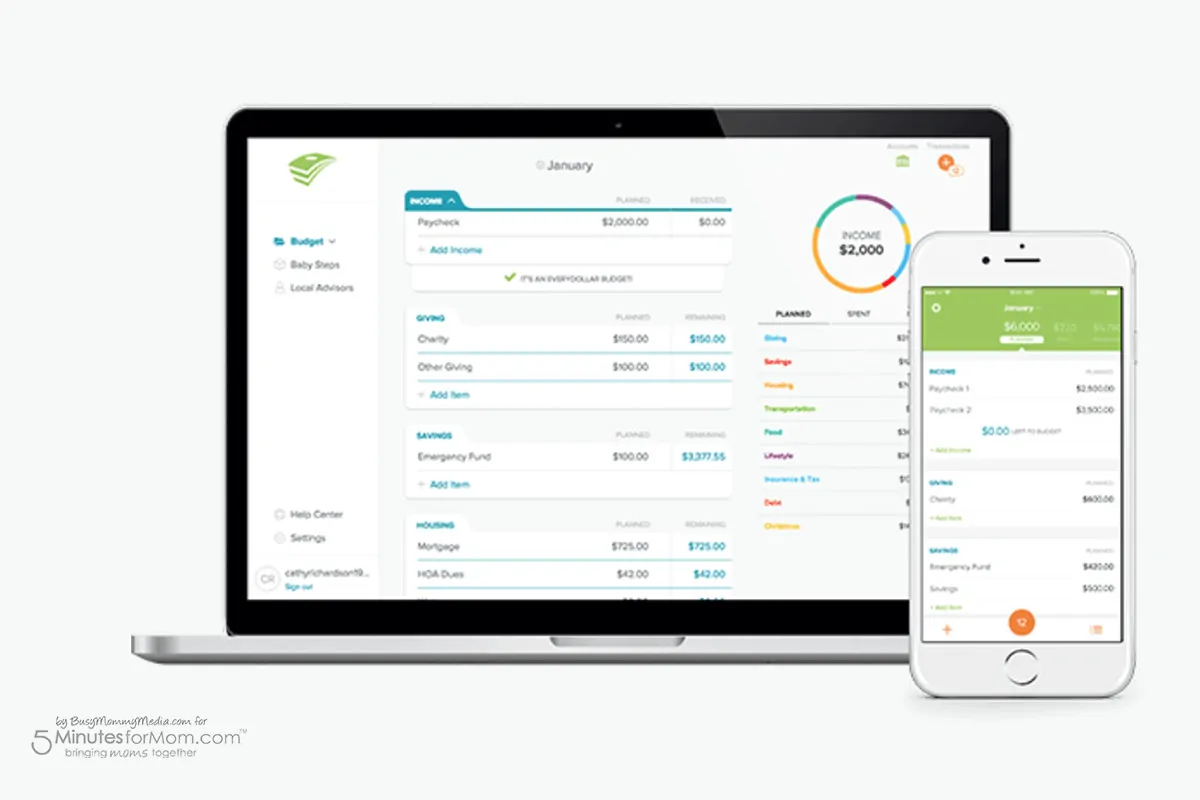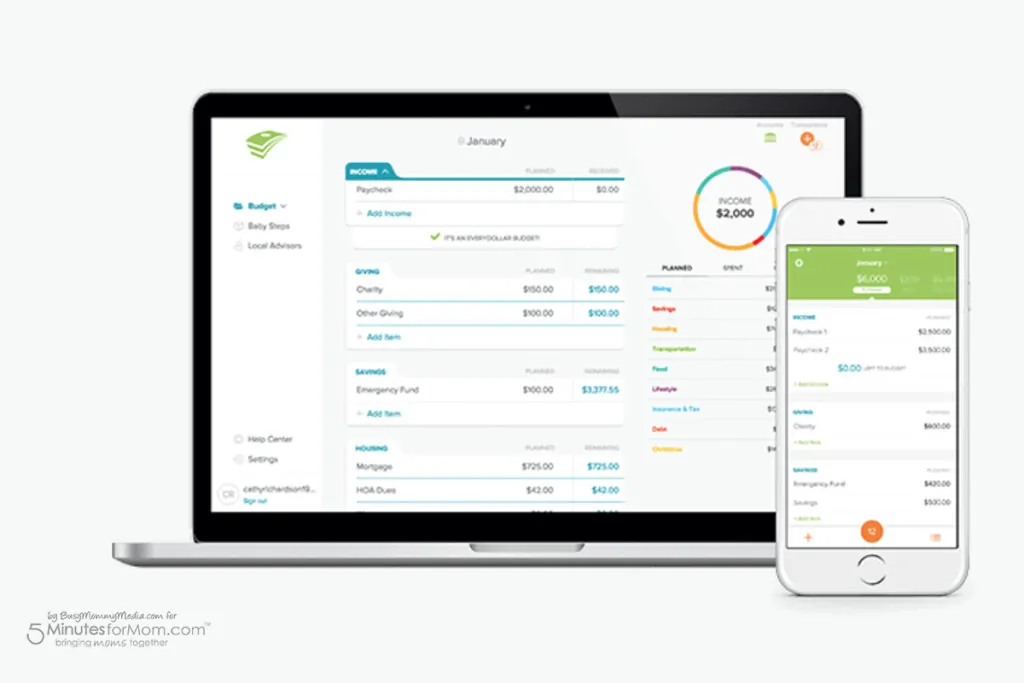 There are two versions of EverDollar. A free version (so no excuses for not jumping in and creating a budget today) and the EveryDollar plus version. The free version is the perfect place to get started. I love my EveryDollar plus membership and after seeing how much it has simplified my budgeting I'm never going back to my old methods.
EveryDollar plus lets you sync up with your bank accounts so you don't have to manually enter each transaction. This is a huge time saver. Once the account syncs with EveryDollar you can drag and drop each transaction where you want it in your budget.
I'd show you my budget but then I'd have to admit how much I spent on "deals" this month. Oops.
You can even sort transactions on the mobile version. I may use that more than the desktop version because I often have a few minutes here and there and I always have my phone with me.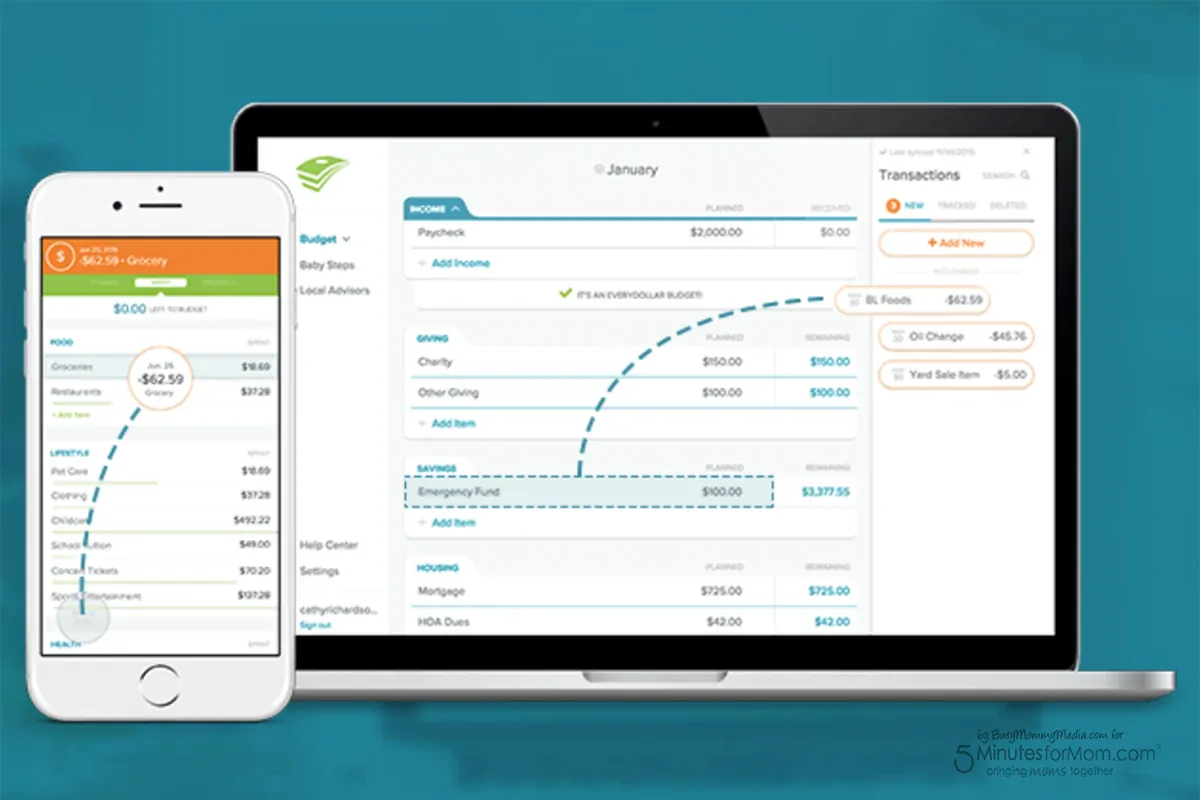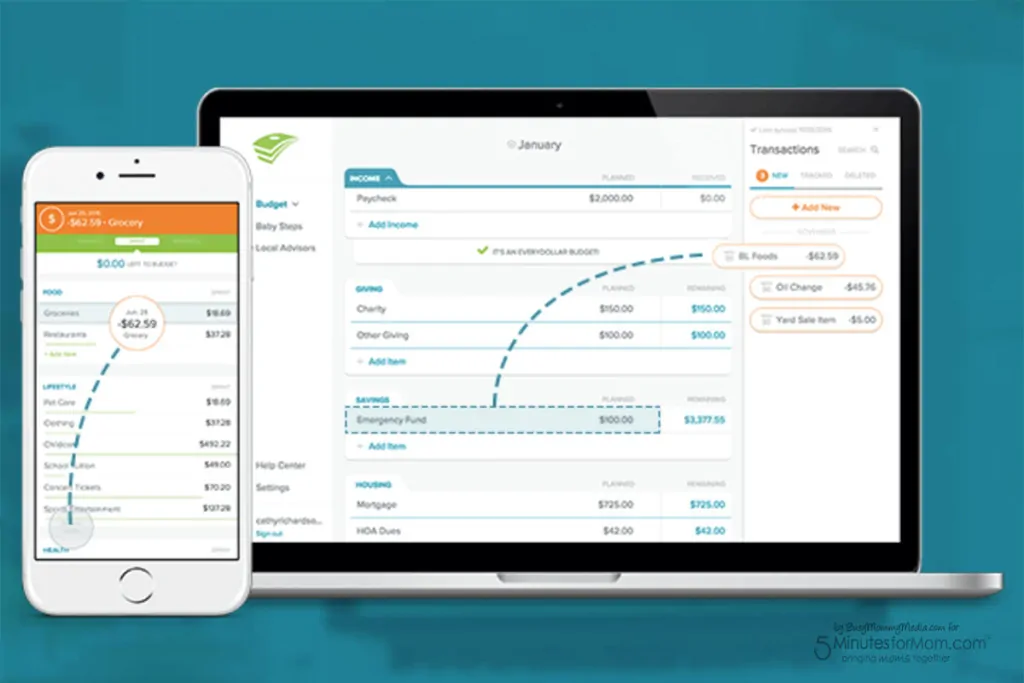 One of my favorite things about EveryDollar though, is how it integrates everything Dave Ramsey teaches. I've been a huge fan of Dave Ramsey for years so it's really nice to have a budgeting program that perfectly fits with my financial goals.
[Tweet "Dave Ramsey fans will love how the @EveryDollar app integrates everything he teaches."]
You can work through (and track) each of the baby steps Dave Ramsey talks about in the Total Money Makeover.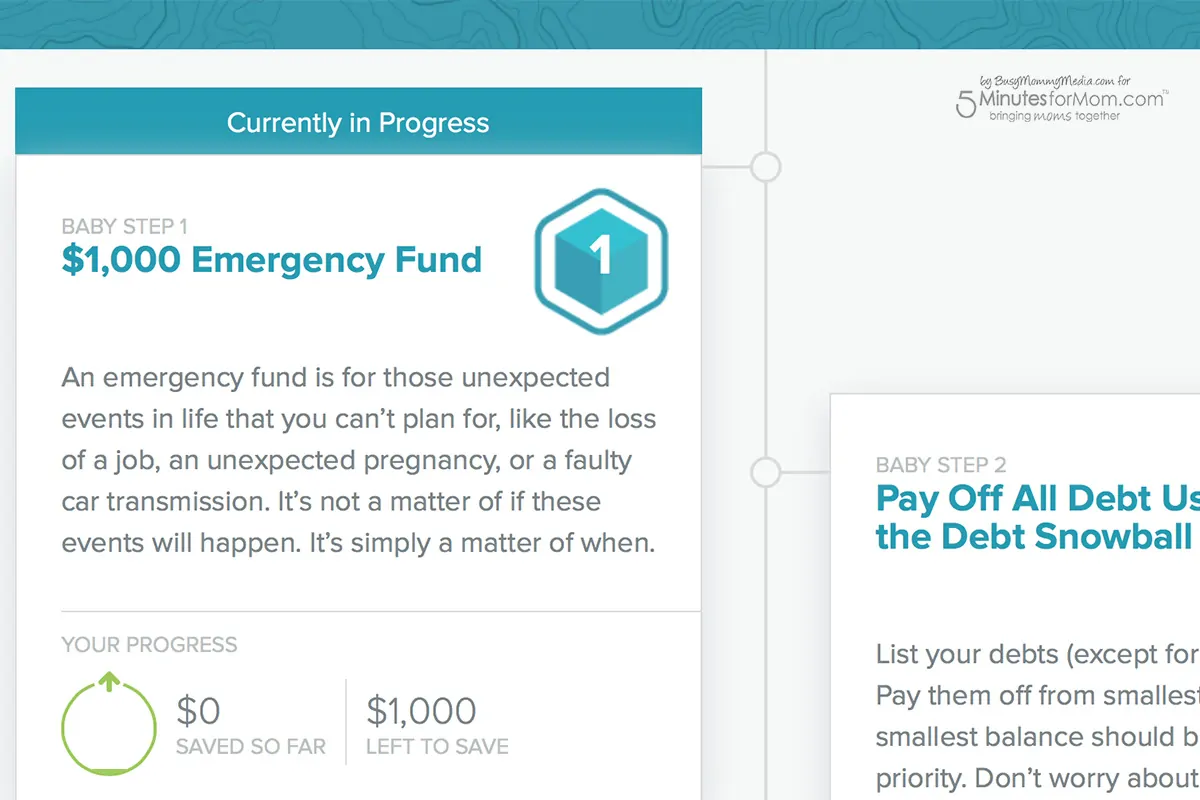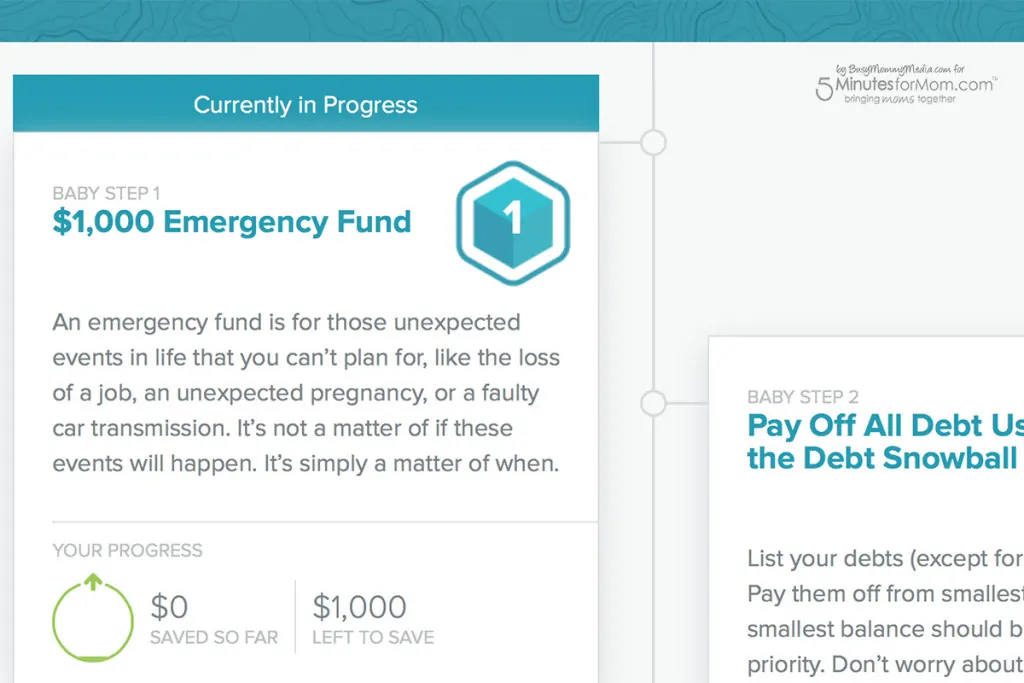 So now that you have a solid plan for getting your budget under control, 2016 looks a lot less stressful, doesn't it?
I know that when I take money worries off my plate life is a whole lot more fun. Take ten minutes and set up your budget so you can get your financial goals back on track for 2016. I promise, you won't regret it.
Check out Dave Ramsey's EveryDollar on: Facebook and Twitter.

Disclosure: This post is sponsored and Rachel received a EveryDollar subscription for review.
Written by Rachel Lister, blogger at Busy Mommy Media.
Pin it for Later