This post may contain affiliate links. Read my disclosure policy here.
Anna here, with a look at Disney's new series for girls, Star Darlings, which includes some great new books. Many thanks to Disney Press for sponsoring this post and providing the first 5 books in the series as well as A Wisher's Guide to Starland as a giveaway prize.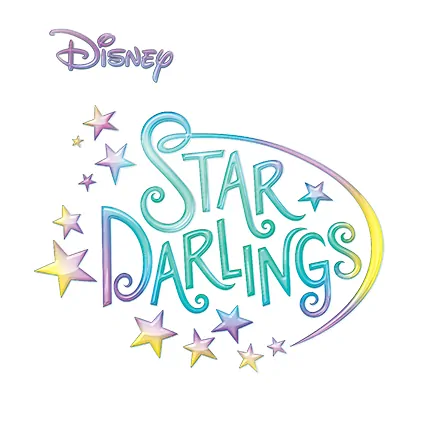 Wishes are powerful things. They can be dreamy wishes such as wanting to own a unicorn & live in a fairy tale castle…and they can also be more realistic like wishing for a new home or wishing for your soccer team to go undefeated.
Wishes can be all sorts of different things for different people. My family has a wish this year, we are wishing that we get to build our new house this year and go on a Disney cruise. We've been working toward making these things happen for several years now and as life usually goes, things haven't gone quite according to plan. My kids are especially dreaming up all the fun things they want in the new house and how they want to decorate their rooms.
It's fun to see kids dream and wish. It's also fun to laugh at some of the ridiculous things they wish for!
I always start the new year out thinking about what I'd like to accomplish in the new year. Of course I've already mentioned the new house and a fun Disney vacation but I also started thinking about if you had the power to grant someone else a wish, who's wish would you grant? What would the wish be?
I asked my daughter, who is 10, and my son, who is 8 this very question.
My daughter said she'd grant a wish for my son, that he would have all the legos he wanted. And my son said he'd grant a wish to his best friend at school, that's he'd have all the books he wanted.
Pretty nice wishes.
Disney has a new series for girls, Disney Star Darlings. My daughter was very excited to receive the first 5 books in the series and the guidebook, A Wisher's Guide to Starland. She's been happily reading these books during her nightly reading time.

About the books
Disney Star Darlings launched this past Fall. They are written for tweens and answer the question of where wishes come from. These books feature adorable star charmed girls who encourage and help others to fulfill their wishes. Find out more at the official site.
This message is exactly what tween girls need to help build their own self-esteem and confidence.
Star Darlings are just like real girls, pursuing their own wishes with determination and the help of her friends. These experiences provide positive examples to inspire tweens to follow their dreams. Star Darlings encourages tweens to harness the power of their individuality and make positive choices and shows that anything is possible.
The first 5 books in the series and A Wisher's Guide to Starland are all available now.
Sage and the Journey to Wishworld
Libby and the Class Election
Leona's Unlucky Mission
Scarlet Discovers True Strength
Vega and the Fashion Disaster
Written by Anna, who shares delicious recipes and a bit of fashion from the country on her blog Green Eyed Country Girl. See what she's pinning on Pinterest and "like" Green Eyed Country Girl on Facebook.