This post may contain affiliate links. Read my disclosure policy here.
Susan here to let you know about a surprising new drink called JUST CHILL® that I've been testing out. And we're giving away 4 packs of 12 cans to one lucky winner! This post is sponsored so extra thanks for reading and sharing.
I confess that most days I'm stressed out. As a single work-at-home mom, I work crazy long hours — day and night — to support my girls and raise them well.
While I know I'm blessed, my days are full of chaos and too much caffeine. So when a new type of drink landed on my doorstep that seemed to be an anti-coffee, I was very intrigued.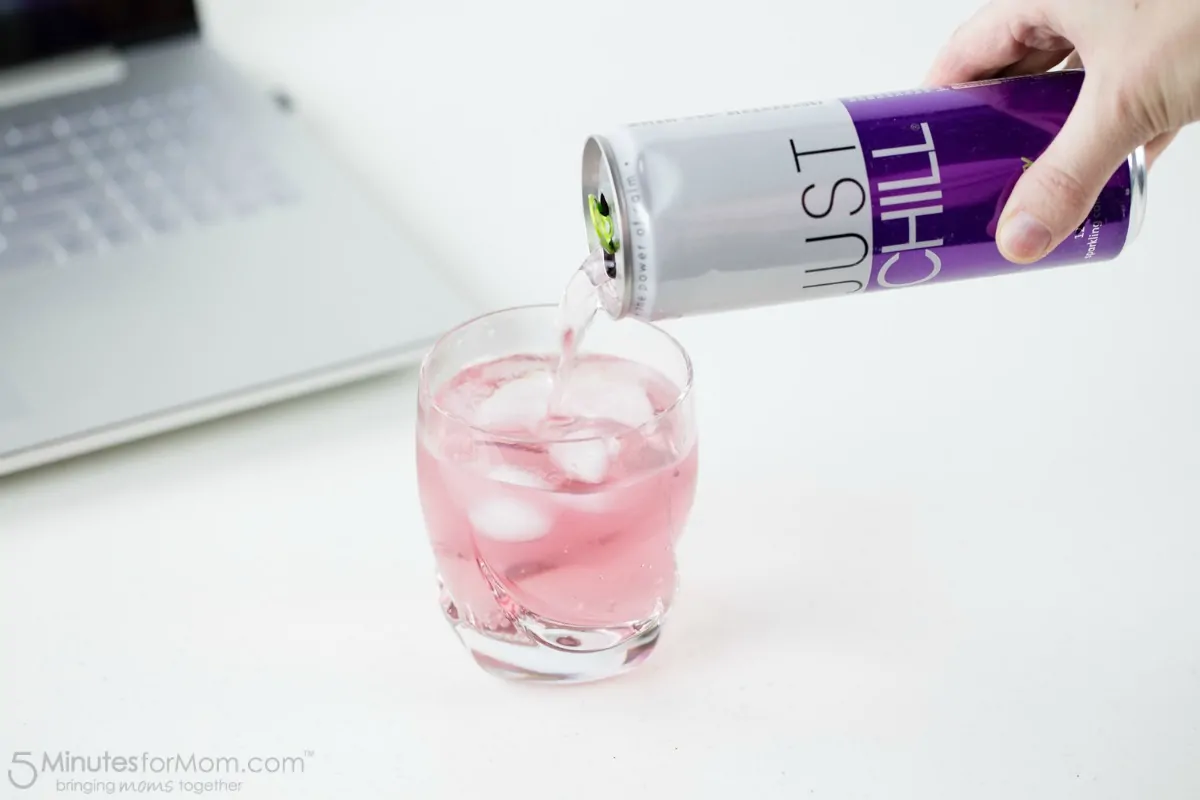 JUST CHILL® is a calming drink that helps reduce stress & enhance your focus.
And it tastes delicious!

There are four flavors: Tropical, Rio Berry, Jamaican Citrus, and the new Ginger Zero.

I truly love all them all, but my favorite is Rio Berry.
It's always hard to quantify how stressed, relaxed or focused you are. As a stressed out mom with ADHD, I usually feel a lot of stress and struggle with focus.
For me, I tend to only reach a satisfying state of hyper-focus late at night when I'm working in a quiet house. And the few times I truly feel relaxed, I'm likely having a rare massage or watching a movie.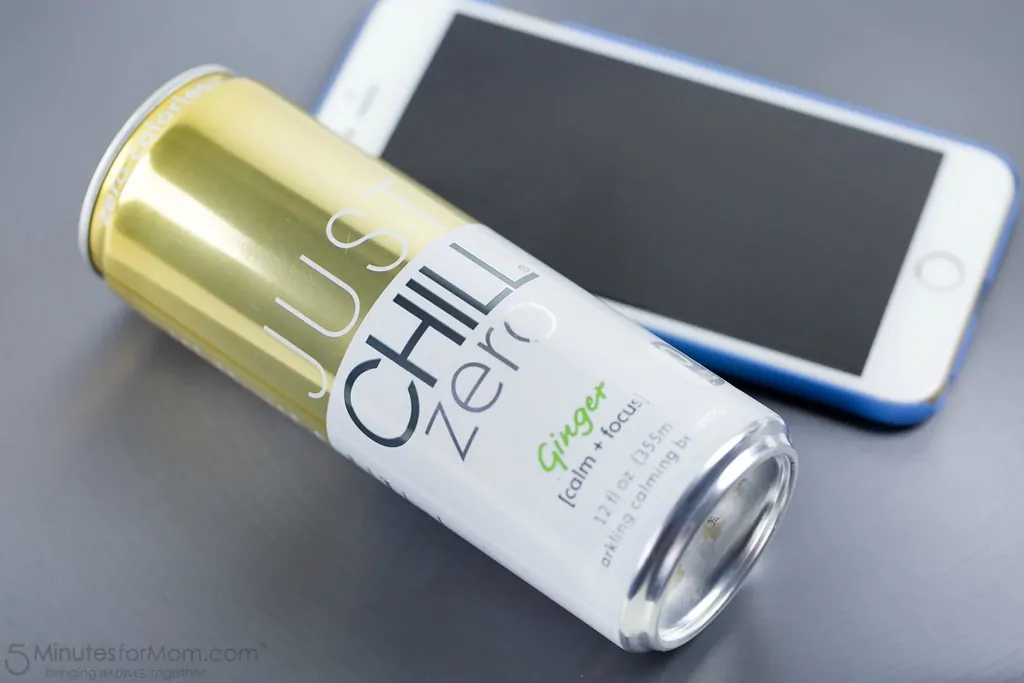 So I love the idea of a drink that I can grab in the middle of the day to help reduce a little of my stress, let me feel a bit more relaxed and bump my focus up a notch.
It sure beats drinking a can of soda!
How Does It Work
I can tell you it tastes awesome, but I'll let this video explain how it works…
As the video says, one of the key ingredients in JUST CHILL® is amino acid L-theanine which is naturally occurring in green tea. The form in the drink is the brand Suntheanine which explains on their site…
Clinical research suggests that 50 mg – 200 mg Suntheanine naturally stimulates activity in the brain known as alpha waves, which are associated with a relaxed but alert mental state. Suntheanine is the trade name for Taiyo's patented pure form of L-theanine. Suntheanine is not an extract of green tea, but rather is produced via a patented fermentation process that mimics the natural process in green tea leaves, resulting in a 100% pure L-isomer-theanine.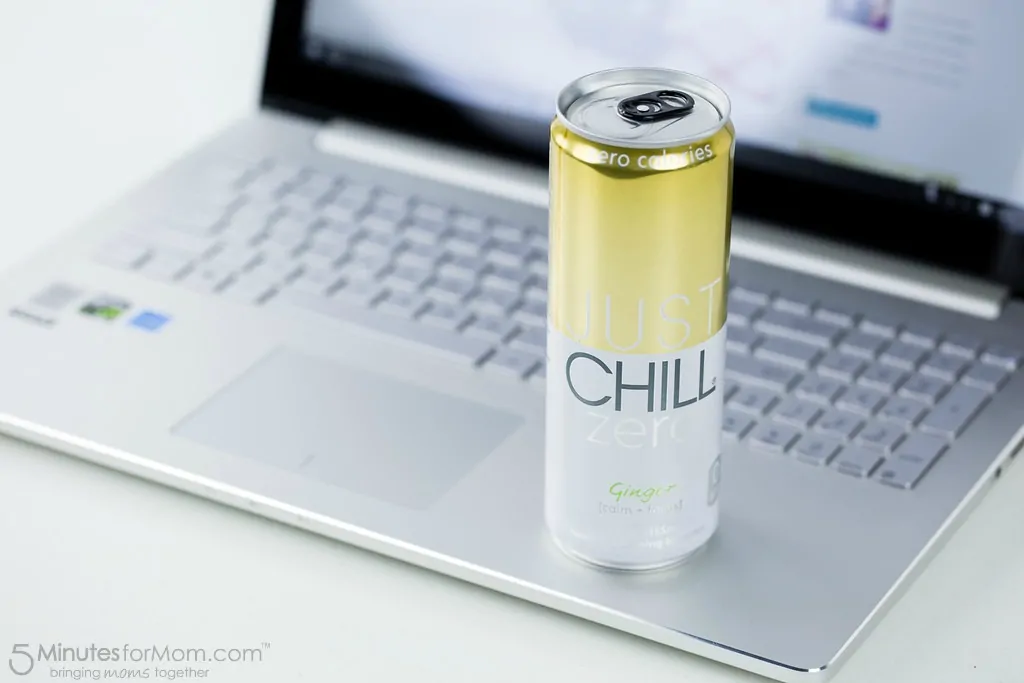 Find JUST CHILL® at drinkjustchill.com
Facebook: facebook.com/drinkjustchill
Twitter: JustChill
Instagram: @justchill
Enter to Win
If you'd like to win 4 packs of 12 cans of JUST CHILL® — one pack of each flavor, leave us a comment telling us what stresses you out most in life. Then complete your entry using the form below.
(Entries open to the US Only.)
Pin for Later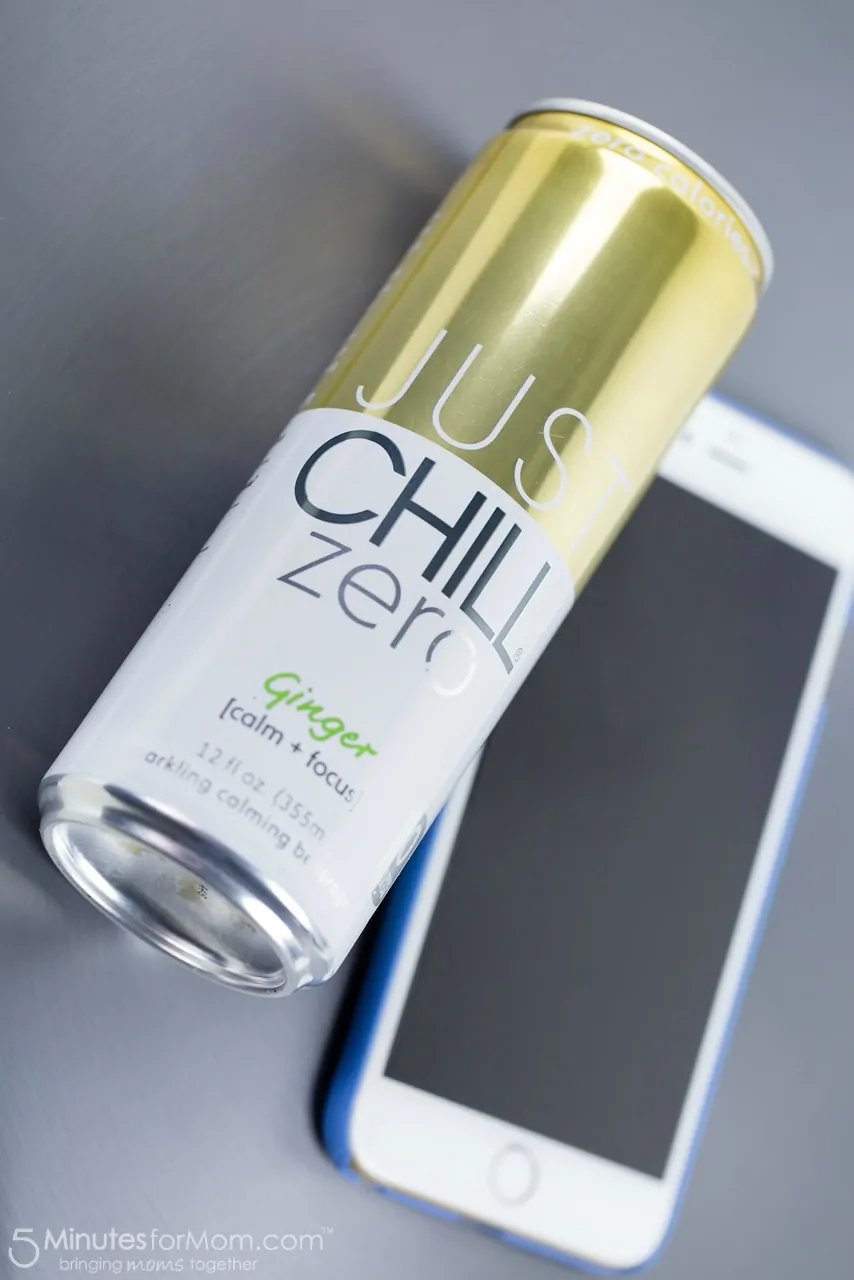 Disclosure: This post is sponsored so extra thanks for reading and sharing.
Written by Susan Carraretto, co-founder of 5 Minutes for Mom
Talk with me: @5minutesformom and Facebook.com/5minutesformom
Pin with me at pinterest.com/5minutesformom