This post may contain affiliate links. Read my disclosure policy here.
Susan here with a reminder to be kind to yourself and your body over the holidays. As well we've got a fabulous giveaway for our Canadian readers… enter to win a $50 Amazon.ca Gift Card and 4 Packs of Nauzene®. This post is sponsored, so extra thanks for reading and sharing.
The holiday season can be stressful… especially for us mothers.
For many of us, the bulk of holiday shopping, decorating, cooking, cleaning and other preparations fall on our plates. Add to all of that extra work, the fact our kids at school usually have Christmas performances and field trips we need to attend. And don't forget all the extra volunteering needed for various charity programs.
When I ask around, it's not just me. Most moms feel like December can be one of the most stressful times of the year. But it's supposed to be the happiest time for everyone… and that includes moms!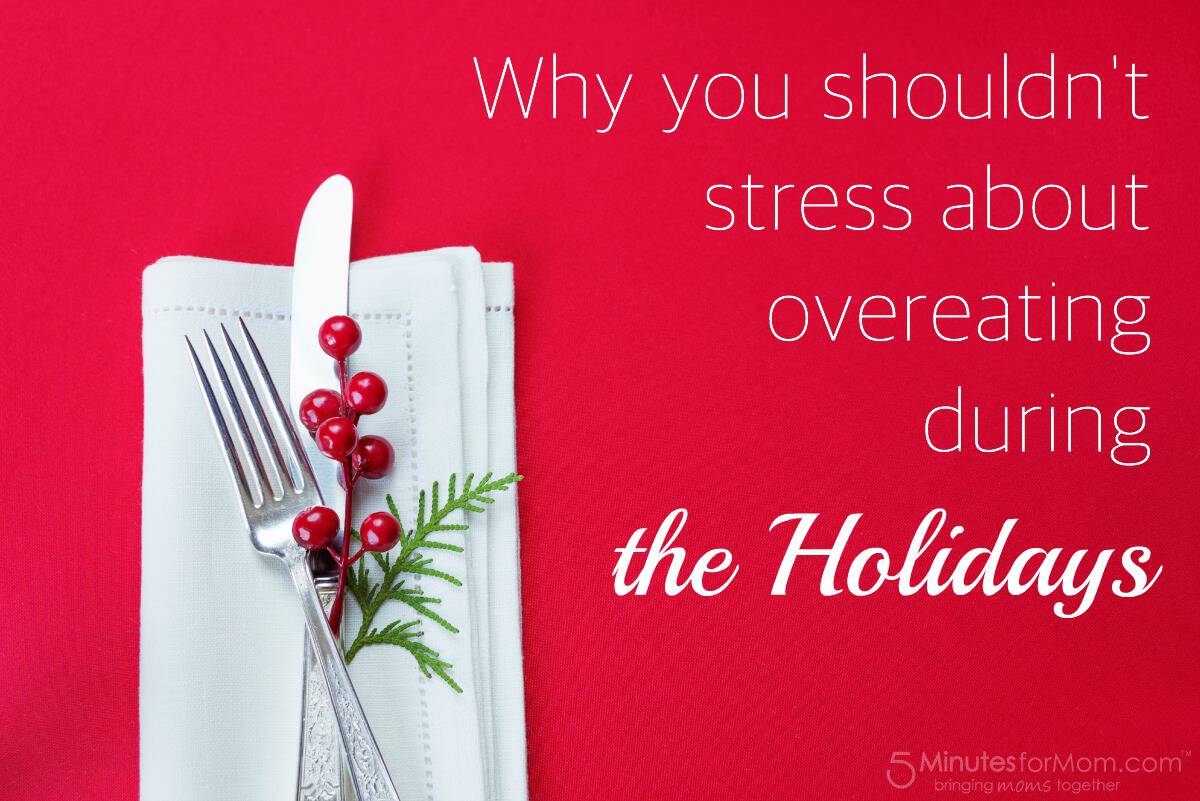 Another stress seems to build each year for many of us — The fact that our weight gradually moves up the scale and it's no longer so easy to burn it off.
I'm 42 and I can't get over how much harder it has become over the last 5 years to control my weight. It's so upsetting and if I let myself focus on it too much, I get depressed about it.

While it is important that we watch what we eat so that we can stay healthy and happy, the holidays are not the time to stress about what the number says on the scale.
Of course, you don't want to binge on cookies every day of December. But baking cookies and enjoying a couple with your kids is worth a few extra calories.
When the big day comes and your family is all around the table enjoying the holiday feast together, you deserve to relax and savour the richness of the meal just like your husband and everyone else around the table.
Try to enjoy the meal by eating slowly and ensure you drink lots of water before you start to eat.
The key is you don't want to deprive yourself. But you also don't want to binge.
Overeating during dinner will likely leave you feeling nauseous, sluggish and feeling upset with yourself.
But if you do overindulge in food and drinks, here are five ways you can feel better quickly…
What To Do If You Overeat
Don't panic.

If you've just eaten so much turkey, stuffing and pumpkin pie, that you suddenly are wishing you could turn back the clock, don't start beating yourself up.

The damage is done, but if you start worrying about it, you'll literally make yourself feel sicker.

Be as kind to yourself as you would be to a friend. Remind yourself that you're beautiful and blessed.

Volunteer to walk the dog or take out the trash.

Breathe in some fresh air and take a short walk. If you have a family dog that needs to be taken out, that's the perfect excuse. But even if you can only sneak outside for a couple minutes to take out the trash, the cold air will help you feel better.

I find that standing up and walking around a little, even if it's to clear the table or play with the kids, is a good distraction from your overstuffed and sore belly.

Sniff a lemon.

The power of scents are phenomenal.

Slice up a lemon and take a moment to breathe in the smell.

Take Nauzene® to relieve upset stomach.

If you're nauseous from overeating, you can take Nauzene® chewable tablets to neutralize the acid to help you feel relief from your sore stomach.

It works fast and contains no aspirin, salicylates or dimenhydrinate. And, unlike other "pink" remedies, Nauzene® will not leave a sour taste in your mouth.

I also love that it doesn't cause drowsiness.

So be sure to have some on hand. You can get Nauzene® at Shoppers Drug Mart in convenient 40-count packages.

Drink extra water before bed.

While it may feel difficult to drink water right after you've stuffed yourself, be sure to drink a good amount of water before you go to sleep that night.

Especially if you overindulged in alcohol as well as food, you need the extra water to battle the dehydrating effects of the alcohol.
Remember the holidays are a time for you to enjoy time with your family.
Try not to focus on the food too much… keep it in balance. The best part of the celebration is being with your loved ones and spending time together.
Enjoy your meal and some lovely holiday treats. Then drink a tall glass of water before bed as you count your blessings and think of the wonderful night you spent with your family.
Enter to Win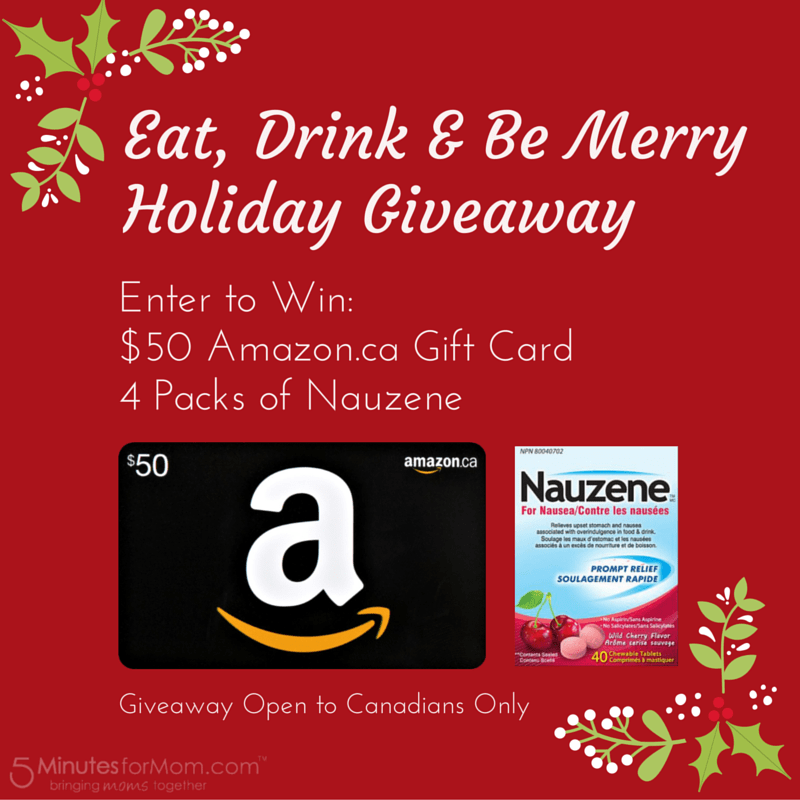 If you'd like to win a $50 Amazon.ca Gift Card and 4 packs of Nauzene, with a value of $53.96 (for a total prize value of $103.96), leave us a comment letting us know which food and drinks tempt you the most to overeat during the holidays.
Then complete your entry using the form below. (Open to Canadians only.)

(The Amazon.ca Gift Card is being provided by our team here at 5 Minutes for Mom and will be delivered electronically. The Nauzene product will be shipped by the brand.)
Share With Your Friends
We'd love, love, love a tweet or a pin… Thanks so much! 🙂
[Tweet "Why You Should NOT Stress About Overeating During The Holidays"]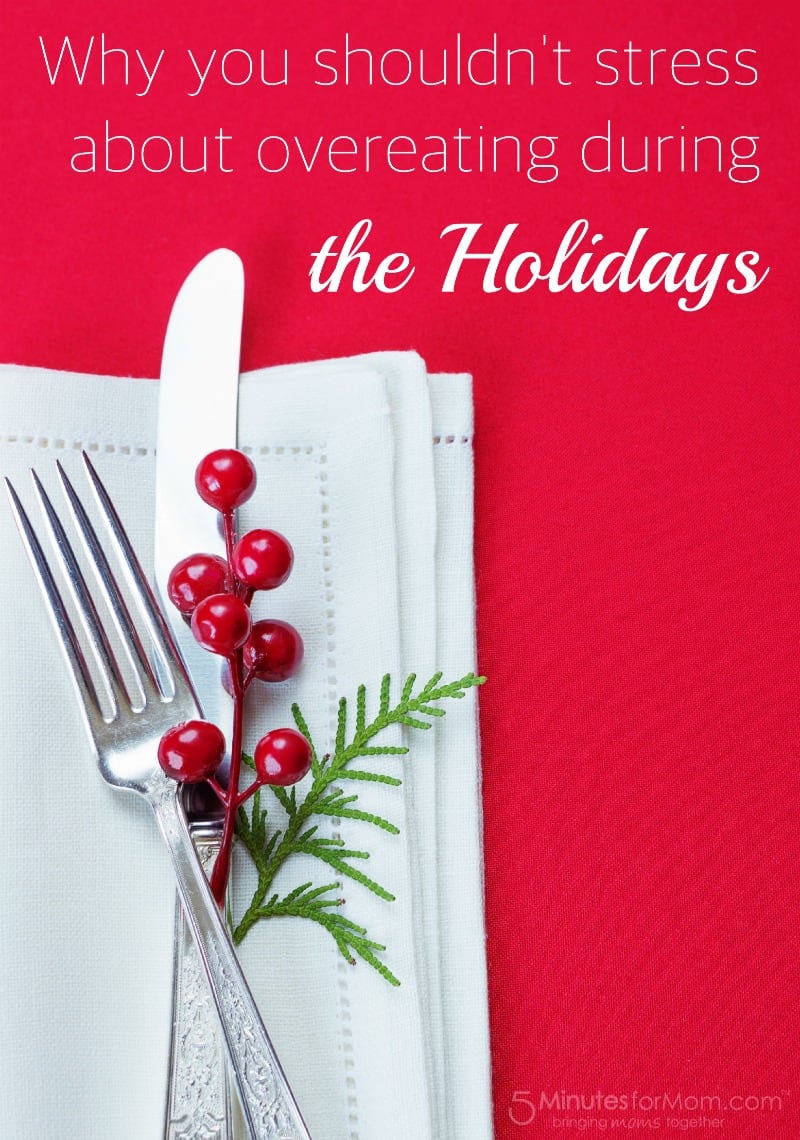 Disclaimer: Not to be considered medical advice.
Disclosure: This post is sponsored by Nauzene.
Written by Susan Carraretto, co-founder of 5 Minutes for Mom
Talk with me: @5minutesformom and Facebook.com/5minutesformom
Pin with me at pinterest.com/5minutesformom