This post may contain affiliate links. Read my disclosure policy here.
Disney, Lucasfilm and ABC TV has invited 5 Minutes for Mom contributing blogger Dawn Cullo to Los Angeles, CA to attend the Star Wars: The Force Awakens and ABC TV media trip. Dawn's expenses have been paid for the trip but no other compensation were paid and all opinions are Dawn's.
Star Wars: The Force Awakens is releasing in theaters on December 18, 2015 but 5 Minutes for Mom is going to bring you exclusive interviews with the cast before the movie opens!!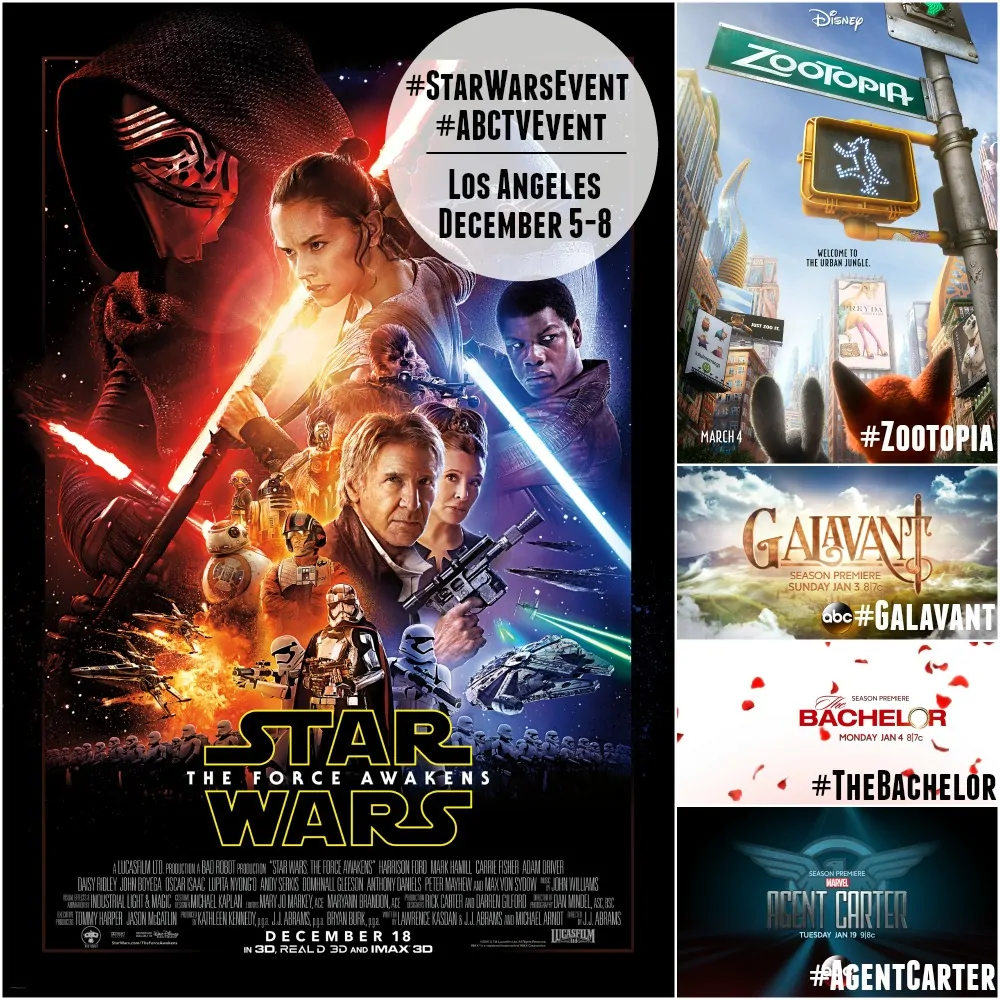 While in Los Angeles I will get the opportunity to attend the Star Wars Global Media Days. I will be one of 25 bloggers to interview talent from the film Star Wars: The Force Awakens including Harrison Ford, Daisy Ridley, John Boyega, Oscar Isaac, Lupita Nyong'o as well as Producer & President of Lucasfilm Kathleen Kennedy and Director, Writer & Producer J.J. Abrams.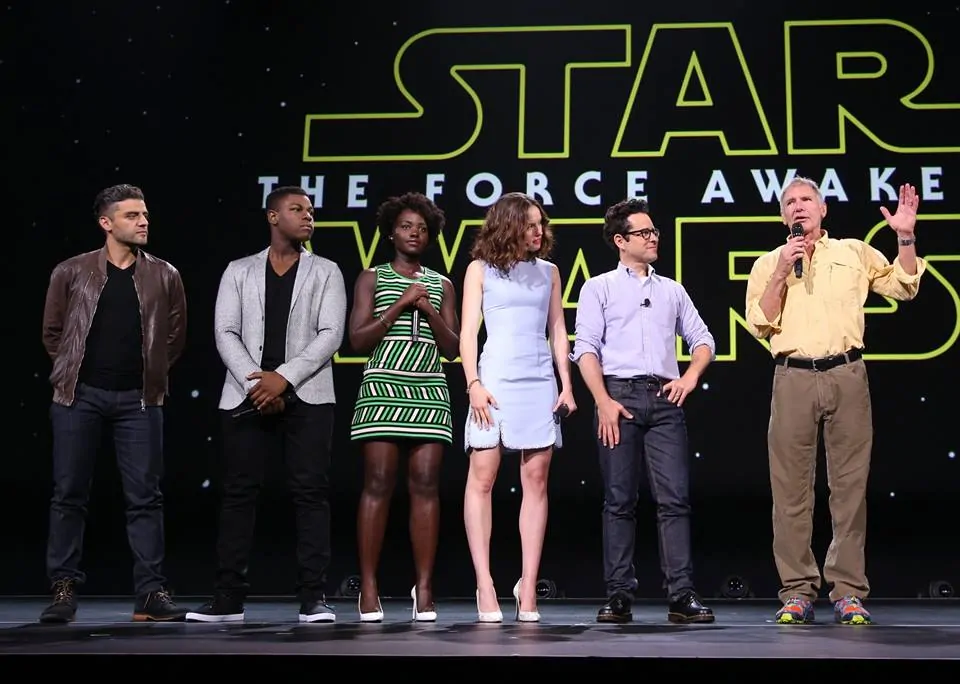 I will also get to take a peek at Walt Disney Animation Studios' release of Zootopia which opens March 4, 2016. Not only will she get to interview the filmmakers but I will receive a drawing demonstration from the animators.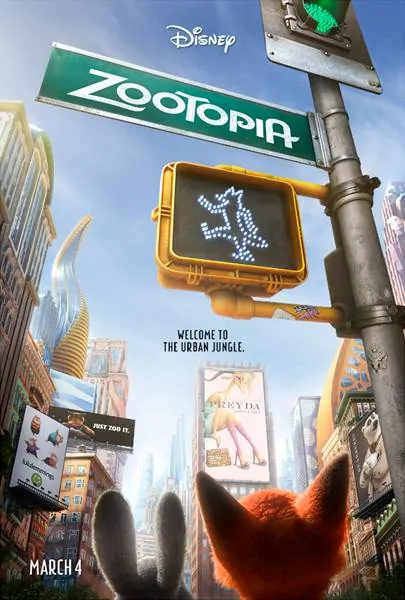 I will then be jumping into the Marvel Universe while visiting the set of Agent Carter and go behind the scenes of the second season which premiers on January 5, 2016 and get a glimpse of what action heroine Peggy Carter and Jarvis are up to next!  I will get the chance to chat with Hayley Atwell (Peggy Carter) and James D'Arcy (Jarvis) as well as the Executive Producers and the Costume Designer.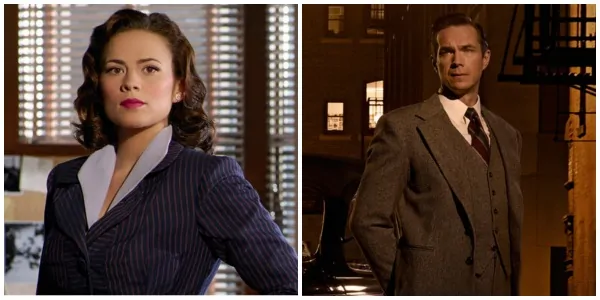 The fun doesn't stop there, next I will get to meet the charming host of ABC's long-running hit romance reality series, "The Bachelor," as well as "The Bachelorette" and "Bachelor in Paradise" – Chris Harrison!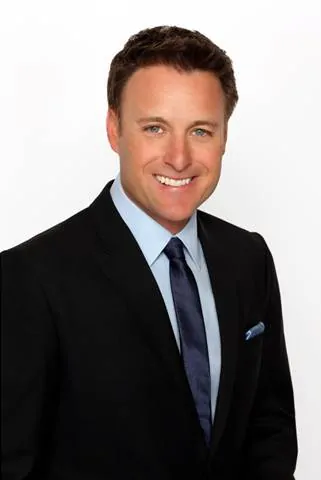 He's ready to drop some hints as to what might unfold in the landmark 20th season of "The Bachelor" premiering January 4, 2016 staring new Bachelor Ben Higgins.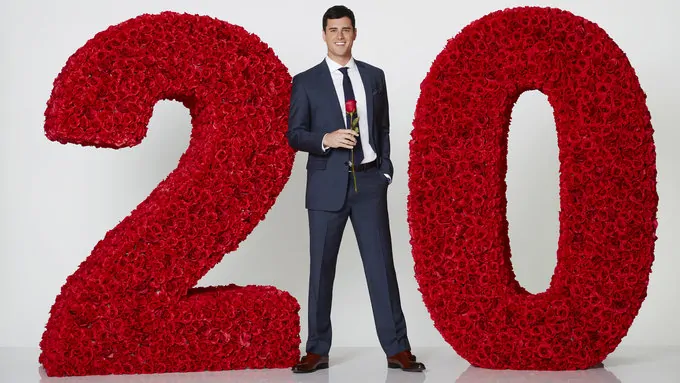 Last but not least, I will get the opportunity to chat with the Executive Producers and Actor Timothy Omundson (King Richard) of ABC's hit show Galavant.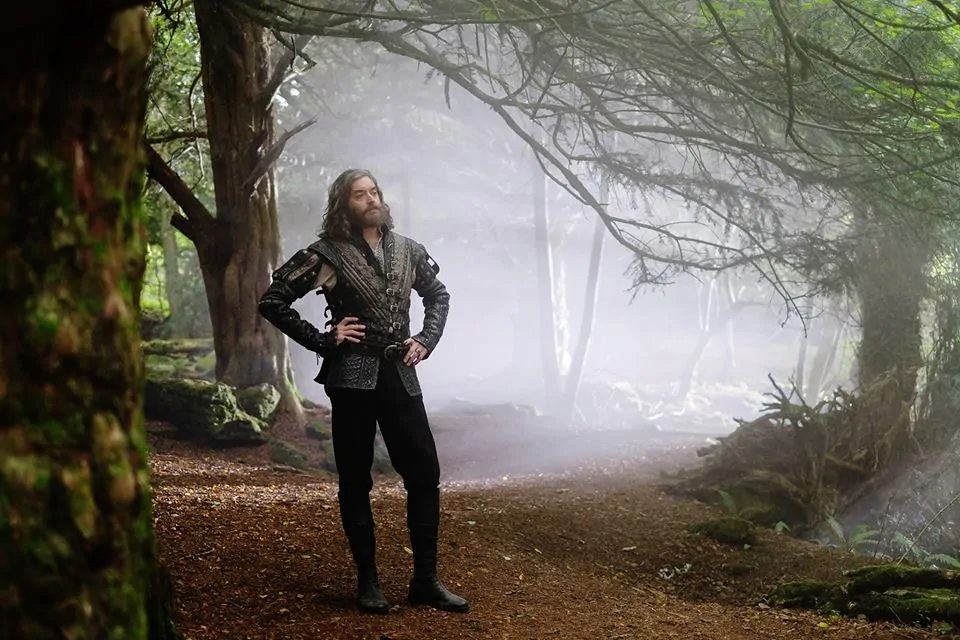 Be sure to follow along on my adventure in Los Angeles by following me on all of my social media channels. 5 Minutes for Mom can found on Facebook, Twitter, Instagram. Use the hashtags #StarWarsEvent and #ABCTVEvent to follow along.
My Star Wars Legacy
In closing, I wanted to share with you my Star Wars Legacy. My husband and I both grew up loving Star Wars, we are children of the 70's and Star Wars has been a part of our lives since as far back as we can remember.
In 1997 we went to the theater for the 20th Anniversary of the Star Wars trilogy.  We also saw Episode I, II and III when they were released in the theater. I was pregnant with Lily (now 10) for Episode III: Revenge of the Sith.  Not only did we grow up on Star Wars but our relationship grew and our family expanded as we embarked on a new era of the Star Wars  together.
Every year after Thanksgiving we put up our holiday decorations and have a Star Wars movie marathon. As our daughters got older they became more invested in the movies until one day they became obsessed.
Our 10 year-old-daughter can't get enough of Star Wars Rebels,  Clone Wars and all of the Star Wars movies. She basically eats, breaths and dreams of Star Wars. We have created a wonderful Rebel and she is my Star Wars legacy.

Written by 5 Minutes for Mom Contributor, Dawn Cullo.