This post may contain affiliate links. Read my disclosure policy here.
Happy Planet is my go-to brand for soup — we are obsessed with it in our house. Now, with even more globally inspired flavours, I am stalking the deli section of my grocery store making sure I grab my favourites before they sell out. This post is sponsored by Happy Planet, so extra thanks for sharing.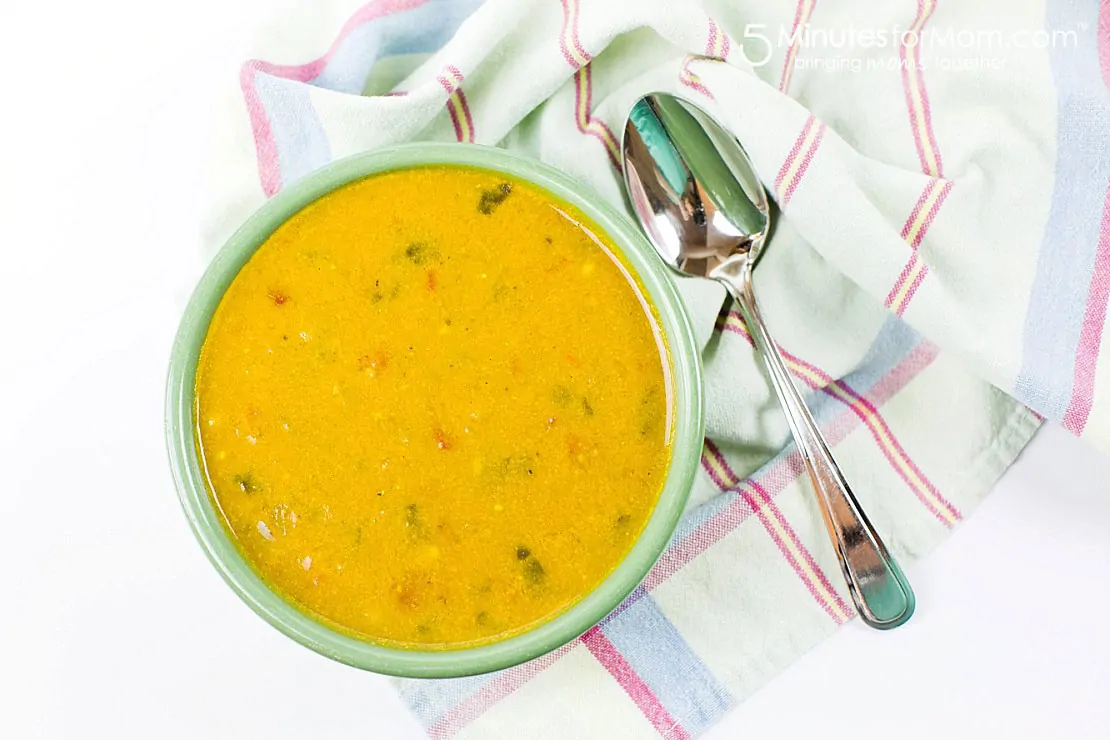 It is November. What more can I say? Bring on the fresh, steaming hot soup.
The colder, windier, and gloomier it is outside, the more I crave the comfort of soup.
But not just any soup.
I want fresh soup. Soup that tastes so good I am stunned a little. Soup with flavours that read like a menu from a five star restaurant.
So that is why you can usually find Happy Planet soup in my grocery cart.
I don't remember the first time I spotted the "happy" looking bags of deliciously named soups at the deli section of our local store. I think it was a couple years ago. And ever since, I have been regularly – and happily – reaching for their soups and smoothies.
Fortunately, our grocery store supports local businesses and I had a chance to discover this fabulous company started by Randal ius and Gregor Robertson. The two friends from Vancouver, who started Happy Planet with a blender and some organic carrots, have built Canada's leading all natural food and juice company.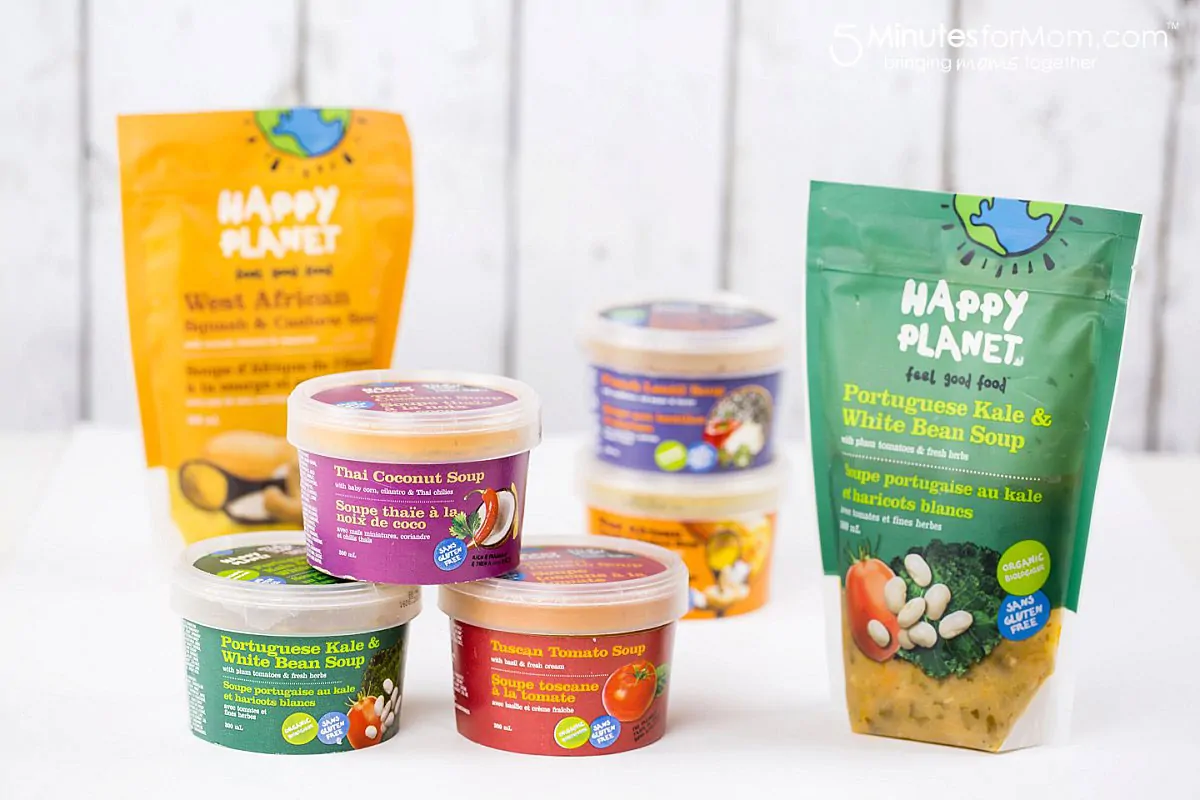 It is hard to find a way to get my kids excited about healthy food. But they LOVE Happy Planet.
Yes, Happy Planet has been far more successful at getting my kids to eat their veggies than I have ever been!
Soup is for Dinner
Around my house, we eat Happy Planet Fresh Soups for snack, lunch, or dinner. We eat it as an appetizer and we eat it as a meal.
Yes, Happy Planet is one of our favourite "fast" (yet fresh!) food solutions.
Since I am so often short on time to cook from scratch myself, the Happy Planet Fresh Soup 500ml pouches are a quick and comforting meal option.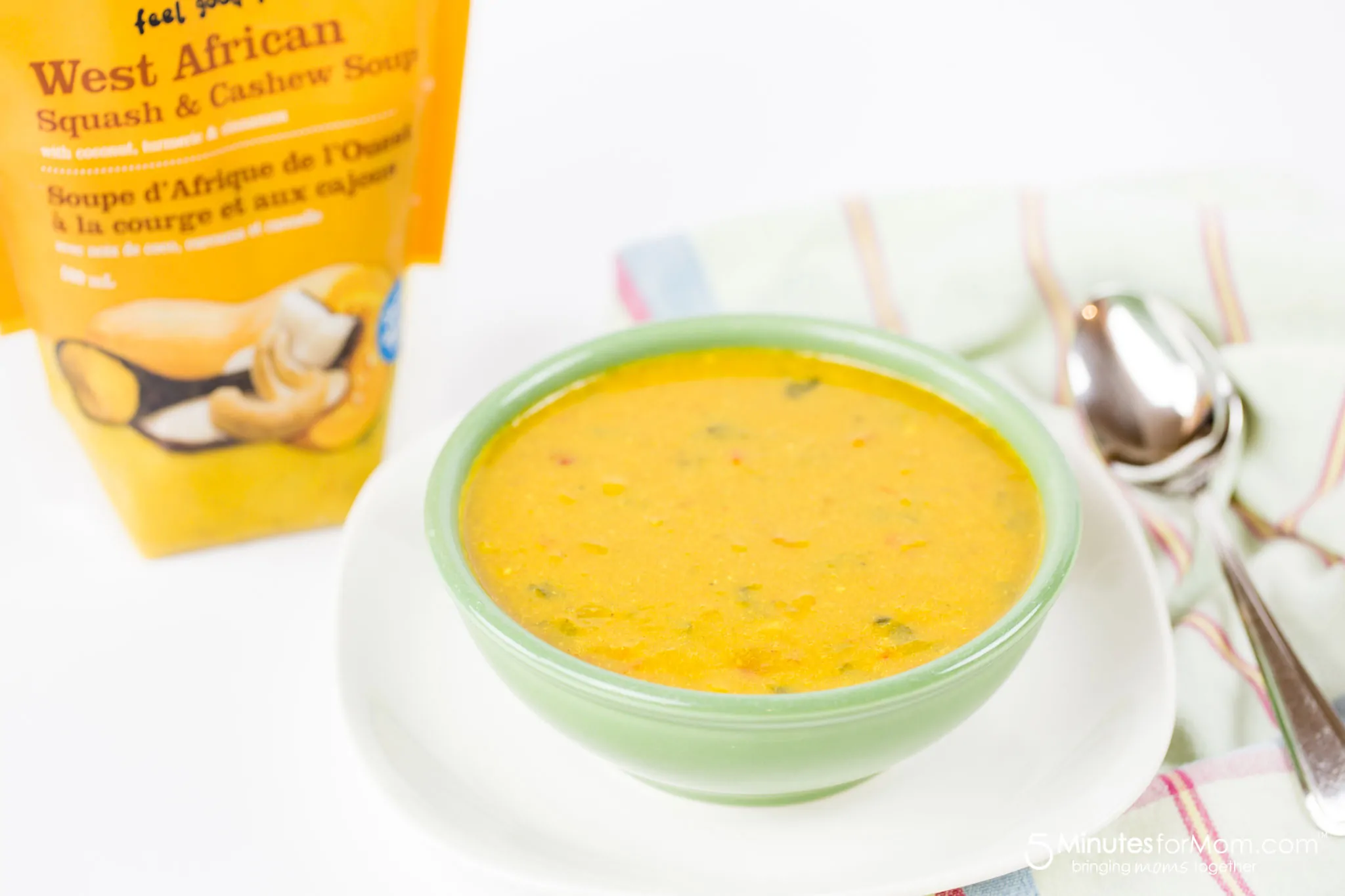 The soups, that come in both locally inspired flavours and globally inspired flavours, are "as natural and organic as they can get it" with ingredients from Canadian farms.
As I said the first time I told you about Healthy Planet, Tuscan Tomato Soup is my favourite flavour.
Lately, I have been topping my bowls of Tuscan Tomato with grated cheddar cheese and a scoop of plain Greek yogurt. The melting cheese and creamy cool yogurt mix together with the incredible fresh taste of basil and tomatoes and I am in soup heaven.
SO very delicious.
But I can't forget about the two new flavours…
All-natural West African Squash & Cashew – Inspired by the rich, traditional flavours of West Africa, this fresh soup is a a delicious combination of squash, the creamy, nutty taste of cashews and warm spices simmered together in a coconut cream base

Organic Portuguese Kale & White Bean – a 'soup-er' culinary getaway to Portugal! A delicious, hearty soup featuring kale, white beans and plump vegetables simmered in a broth of herbs & spices – inspired by the traditional, national dish of Portugal.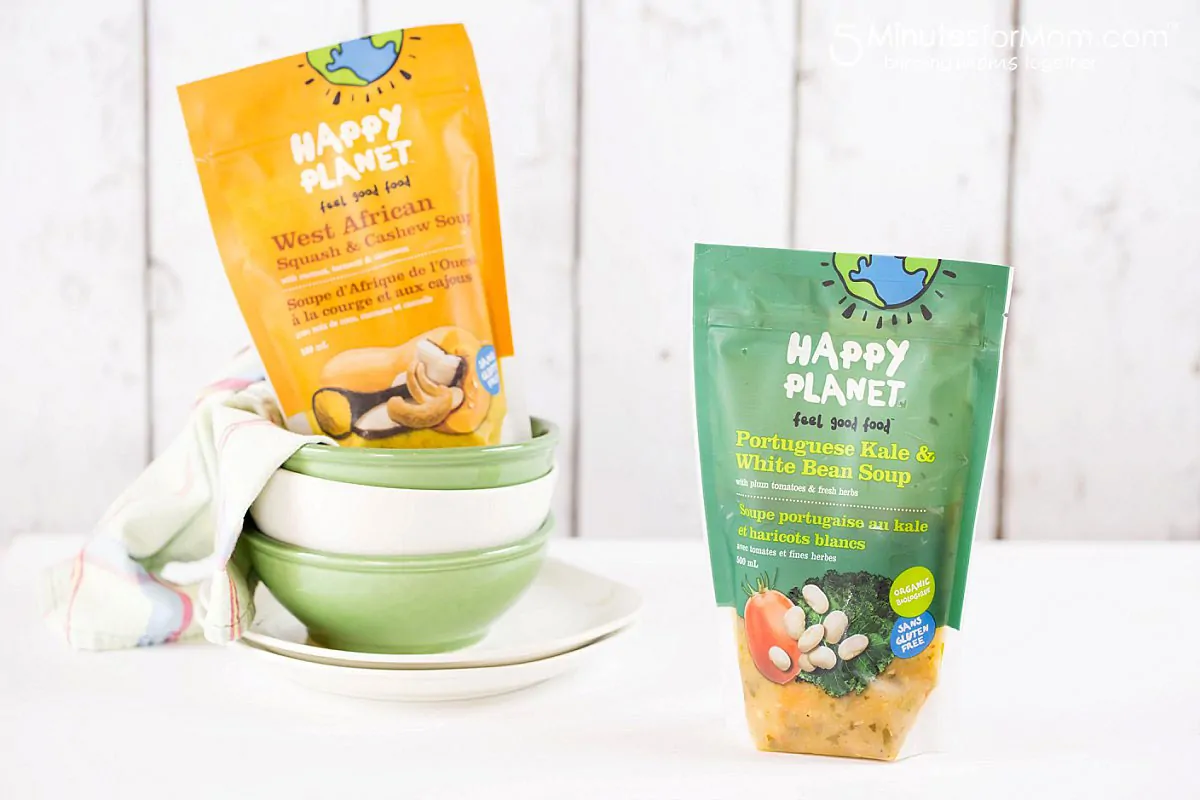 With my teenage son, who is a ravenous, growing beast, I like to feed him a bowl of Healthy Planet Fresh Soup, like Portuguese Kale and White Bean Soup, as an appetizer or on the side of his meal.
He loves it and it is the perfect way to help fill him up with fresh, nutritious ingredients.
Do You Want to Win Soup for a Month?
Canadian friends — have you entered yet to win some Happy Planet Fresh Soup…
Happy Planet will give one of you Happy Planet Fresh Grab & Go Soup for ONE MONTH.
Yes, you will be able to enjoy a gourmet lunch every day for a month. Or, if you are feeling generous, you could share some soup with your family too.
The winner will receive 30 free soup vouchers redeemable at Happy Planet retailers throughout Canada. (value = $200)
If you want to know more about Happy Planet, you can check out their website, HappyPlanet.com, and find them on Facebook, Instagram and Twitter.
And if you want to EAT some Happy Planet Fresh Soups, you can find them in the deli / fresh prepared meal section of grocery stores across Canada.
Share With Your Friends
We'd love, love, love a tweet or a pin… Thanks so much! 🙂

Disclosure: This post is sponsored, so extra thanks for sharing.
Written by Janice Croze, co-founder of 5 Minutes for Mom
Talk with me: @5minutesformom and Facebook.com/5minutesformom
Pin with me at pinterest.com/5minutesformom