This post may contain affiliate links. Read my disclosure policy here.
Kids are taking over kitchens at IKEA. They've figured out that parents are spoiling the fun of cooking with all their rules and worry over messes. So we've agreed to help spread the kids' message. The grown-ups at IKEA have sponsored this post, so extra thanks for sharing.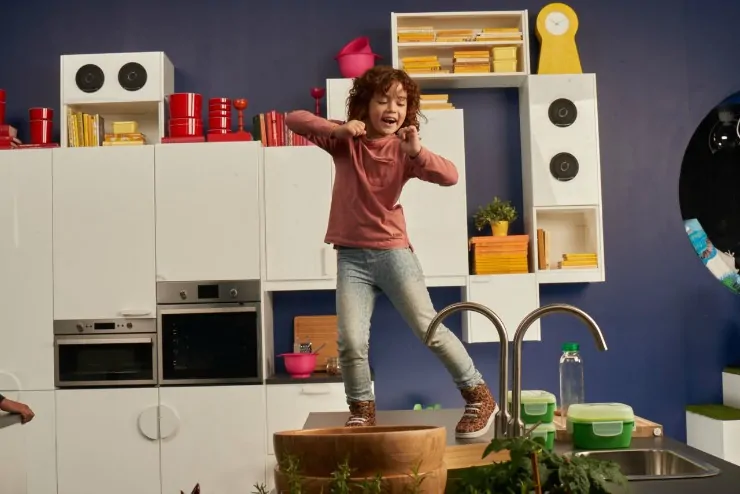 We admit it… we're guilty.
While we love the idea of cooking with our kids, sometimes we let our own need for quick, mess-free meal preparation get in the way of the fabulous fun and learning that kids should experience in the kitchen.
Kids don't want to be just given super-dull tasks like washing lettuce or tidying up. They want free reign to experiment and get cooking.
Watch the "Cooking With Parents" video below… it is a manifesto from children to parents.
Their five rules will bring fun back into cooking – and more importantly bring kids back into the kitchen.
We need to change the kitchen from being a room filled with dos and don'ts into a place for coming together — without fear of mess and scolding.

I can just hear myself saying, "Don't touch that, it's hot!" and "Follow the recipe!"
But watching this video and listening to the kids' manifesto, I realize I do need to loosen up and have more fun while cooking with my kids.
IKEA's Life At Home Report finds that nearly half of all parents feel a lack of time to play with their children.

Simultaneously, most children lack basic food knowledge and cooking skills, simply because parents fear the mess and stress that comes from letting them into the kitchen.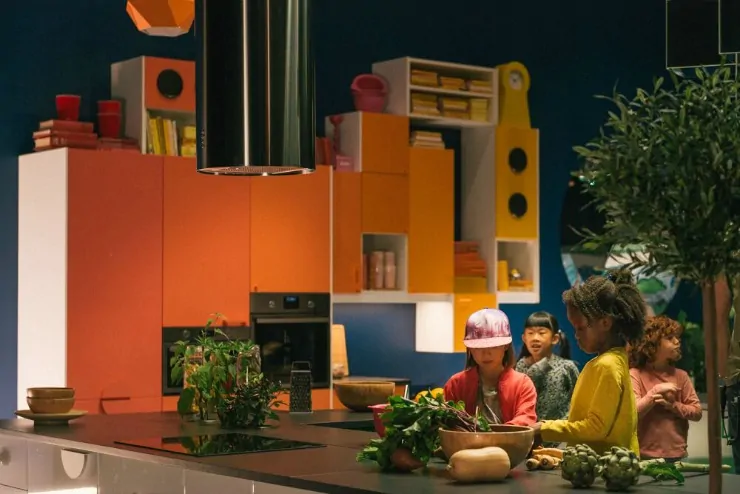 The kitchen should be the most fun room of all.
And since we have to spend so much time cooking every day, why not use that time for being together?
IKEA believes that children are the most important people in the world, and that there is a lot to learn by listening to them. So we think it's time to let kids into the kitchen. Letting them in for real. It's time for cooking with parents.
Recipes
IKEA has some fantastic recipes that your kids will LOVE to follow.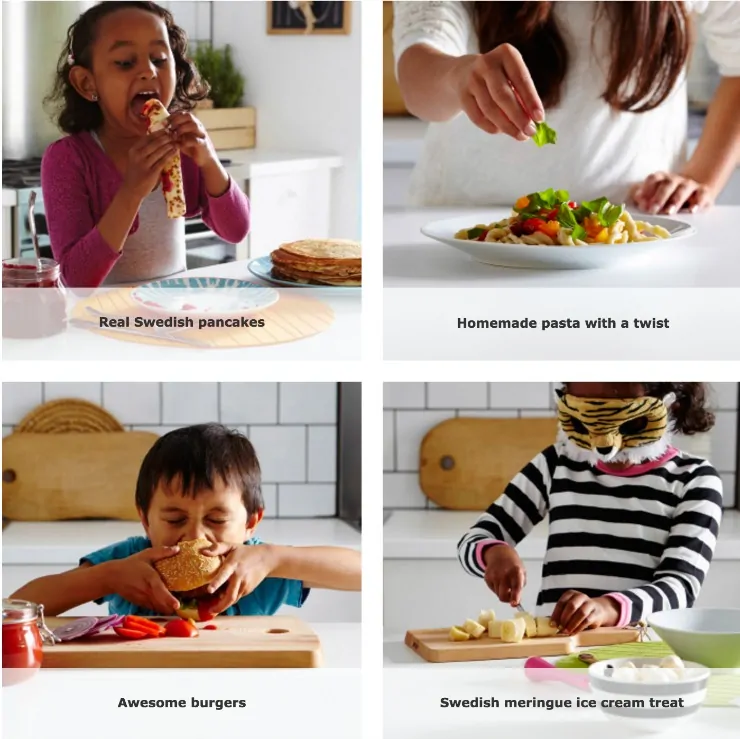 Let your kids in the kitchen to create Real Swedish Pancakes, Homemade Pasta with a Twist, Awesome Burgers or Swedish Meringue Ice Cream Treat.
Share With Your Friends
We'd love, love, love a tweet or a pin… Thanks so much! 🙂
[Tweet "Here are 5 ways to make the kitchen more FUN for kids… #CookingWithParents"]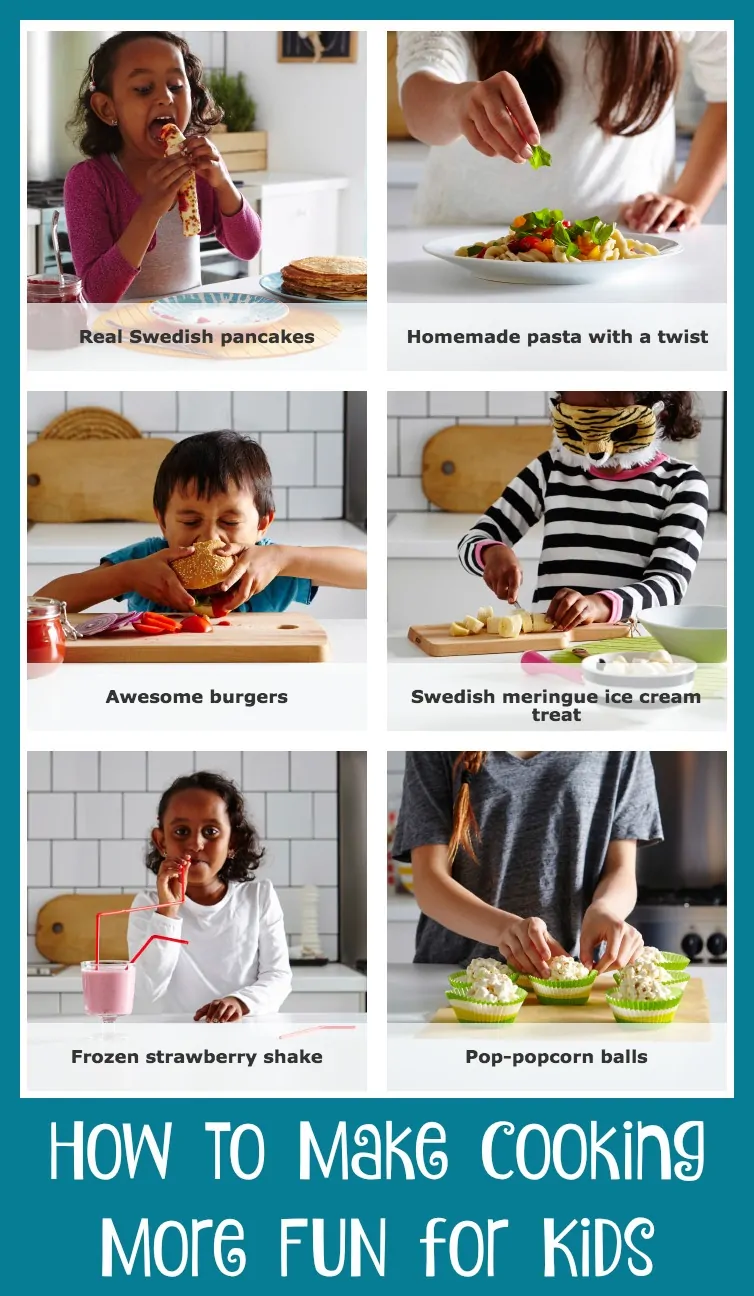 Thanks to IKEA for sponsoring this post.
Written by Susan Carraretto, co-founder of 5 Minutes for Mom
Talk with me: @5minutesformom and Facebook.com/5minutesformom
Pin with me at pinterest.com/5minutesformom