This post may contain affiliate links. Read my disclosure policy here.
Susan here to introduce you to a new way to improve the air your family breathes. My family has been testing out a Venta Airwasher for the last few weeks. This post is sponsored, but my opinions are my own.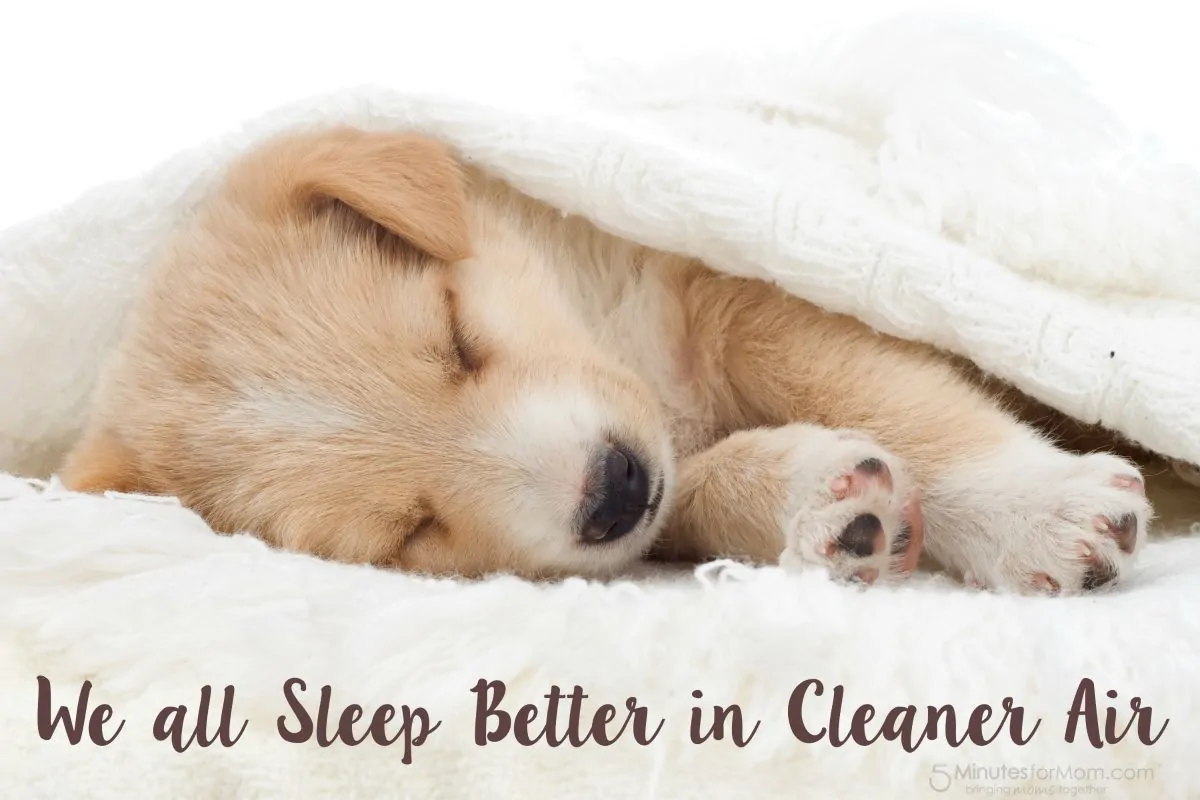 I've often worried about the indoor air quality in my home, but didn't really know what to do about it.
I was thrilled to find a way to actually WASH our air!

For the past couple weeks, I've been testing out the Venta Airwasher. It's a "Two in One System" — A humidifier and an air purifier.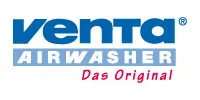 The filterless technology is German engineered to help remove dust, particles and allergens from the air we breath.
I was initially worried that the machine would take up too much space, be loud and make the air feel too damp the way a typical humidifier that's been running too long does.
But my kids and I are thrilled. We have the largest unit, the Venta Airwasher LW 45, but it doesn't seem too big at all, it's extremely quiet and our air feels just right.

When I took the machine out of the box, I was surprised how light it is. The first time I filled the base with water, I did so at the tub and then carried it back to the room. But now I simply use a jug of water and fill it where it sits in the room.
There are no filters to change. Each day you just add some more water… you can think of it like watering a plant, except you're watering your air.
They do recommend emptying and cleaning your Airwasher every 10-14 days. This involves emptying whatever water is left in your unit at the time, as well as the old Water Treatment Additive, which does not evaporate. Empty your Airwasher, rinse out the inside, add fresh Water Treatment Additive, and fill it with water again.
Why Humidify?

When fall comes and we close up our windows and start heating our houses, I always notice the air getting dryer. I usually feel it first as my lips dry out and the skin on my hands starts cracking.
The reason is that dry heater air causes dry mucous membranes.
As I read the information resources on the Venta website, I was shocked to learn that a heated 30 sq. ft. room needs approximately 5 liters of water per day to have the medically recommended humidity level.
Apparently, since bacteria and viruses cannot be trapped, the danger of infection, catching cold and allergic respiratory disease increases.
Also breathing dry air is harder on the lungs and makes it more difficult for oxygen to enter the blood. That can make you feel extra tired, give you headaches and reduce your concentration.
Heating causes dry air, so humidification is critical.
Why Purify?

Allergies anyone?
I have brutal seasonal allergies and I worry about that my girls may develop them. I have to regularly take medication and use a nasal spray.
I'm up for anything that can reduce the pollen and clean the air in my house.
Wondering how the Venta Airwasher purifies?
Airborne particles, such as dust, pollen and smoke are drawn in and passed over the rotating disk stack. The particles adhere to the wet disk stack and are pulled down into the water. Water evaporates; dirt and dust do not evaporate. The collected particles remain on the bottom of the lower housing and can be rinsed/wiped out every 10–14 days.
Take a Look
Where to Buy
If you're in the United States, you can shop directly (with free shipping) at venta-airwasher.com.
If you're in Canada, you can shop on Amazon.ca for Venta Airwashers or at Vacuums Plus.
Find Venta Airwasher on YouTube and Twitter and get special offers on their Facebook.
Pin for Later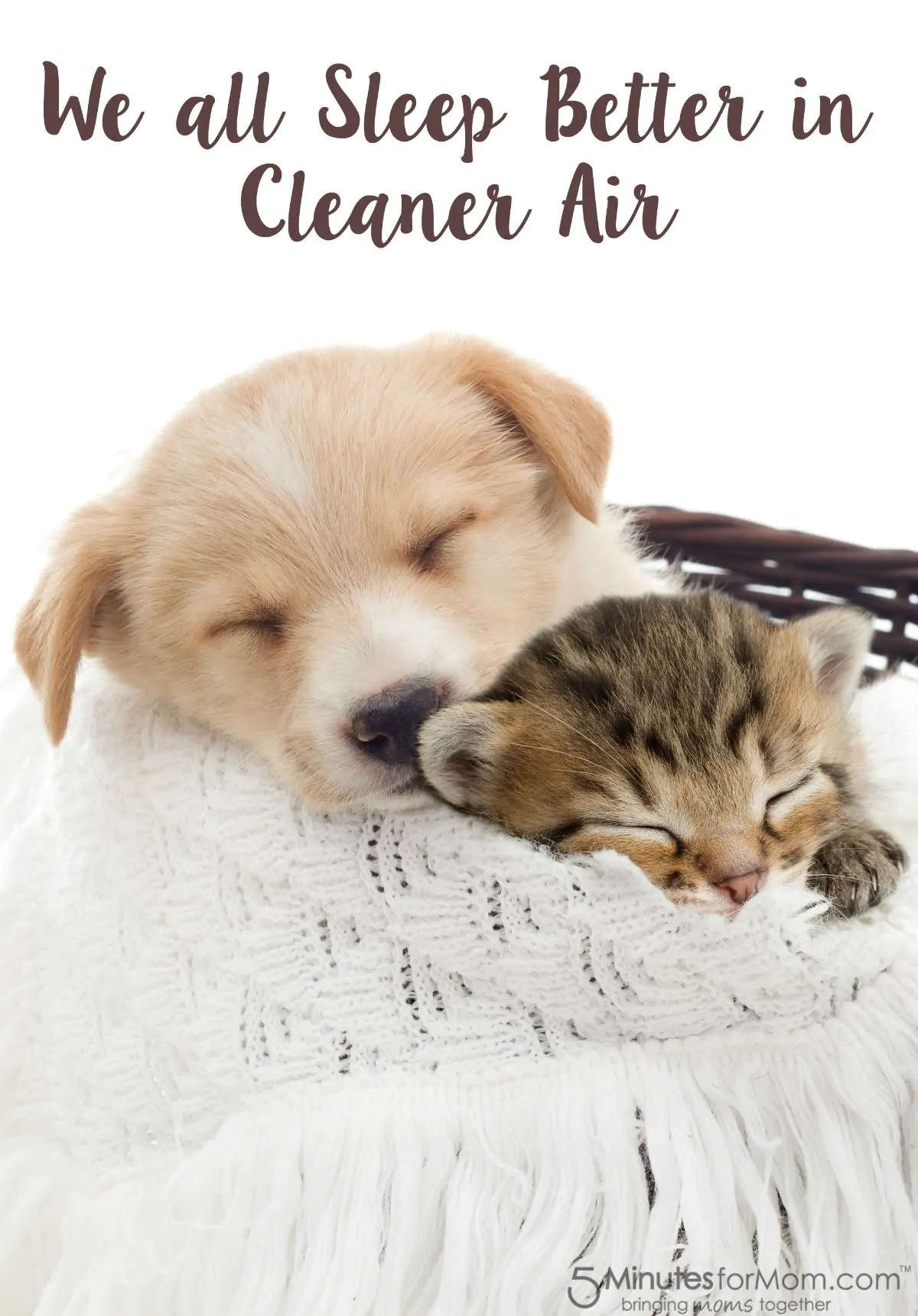 Disclosure: This post is sponsored, but my opinions are my own.
Written by Susan Carraretto, co-founder of 5 Minutes for Mom
Talk with me: @5minutesformom and Facebook.com/5minutesformom
Pin with me at pinterest.com/5minutesformom