This post may contain affiliate links. Read my disclosure policy here.
Anna here with a look at the American Red Cross courses for babysitters. Thanks to the American Red Cross for offering this giveaway and sponsoring this post. Keep reading to enter to win the Babysitting Basics online course.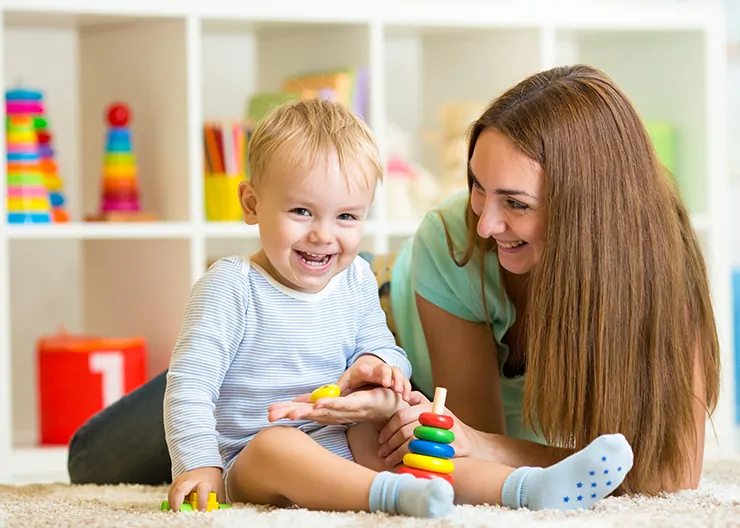 I remember when I was a kid I loved to read the Babysitter Club books. I thought it would be the coolest thing to have a babysitting club with all your friends. Although I do have to say I definitely didn't want all those girls adventures happening to me in real life… and often if they had happened I'm not sure I would've know exactly how to handle the situations.
Now as an adult with kid of my own, I want my kids to have the best babysitter possible. I want to know that the sitter knows what to do in emergency situations or even small things that might come up.
Choosing a babysitter that has taken one of the American Red Cross courses on babysitting goes a long way in easing my mind.

The American Red Cross offers two courses for babysitters, Babysitting Basics designed for ages 11-15 is $29 and takes 4 hours to complete, and Advanced Child Care Training designed for ages 16+ is $49 and takes 4 1/2 hours to complete online.
Advanced Child Care Training (ages 16+)
The Advanced Child Care Training teaches how to safely and responsible care for children and infants in and around the home. The course covers most common child care issues that may arise and common routines and behaviors. The course employs advanced simulation learning, a learning experience that uses engaging case-based scenarios involving typical child care situations. Online training is self-paced and is available 24/7 and the price is $49. The Advanced Child Care Training is NOT a licensing program and does not meet all state requirements for child care centers or day care providers.
Babysitting Basics (ages 11-15)
Babysitting Basics launched in 2013, it is an online variation of the Babysitter's Training course. The course covers topics similar to Babysitter's training but it is not as in-depth. The course is slightly abridged so it takes approximately 4 hours to complete. Successful completion means the participants receive a digital diploma. As with the Advanced Child Care Training the online training is available 24/7 and the price is $29.
Babysitting is a great way for older children to make extra money and it's a great way to teach responsibility as well. Taking either (or both) or these courses will give them confidence they need should any situations arise and it gives parents on either side confidence and security as well.
Watch this hilarious video: Babysitter Your Don't Want to Be
Enter to Win:
One lucky winner can win the Babysitting Basics online course! Use the entry form below to enter and don't forget to share!
Follow the American Red Cross on Facebook, Twitter, & Youtube.
Pin for Later: