This post may contain affiliate links. Read my disclosure policy here.
Tonya here, and today I want to share with you a look inside the family friendly Azul Hotels in the Riviera Maya, where you can now experience the exclusive Nickelodeon Experience that is fun for the whole family. I was recently invited to spend a few days there as part of a press trip so that I could bring you the scoop on what to expect, and I've got fabulous deal for you.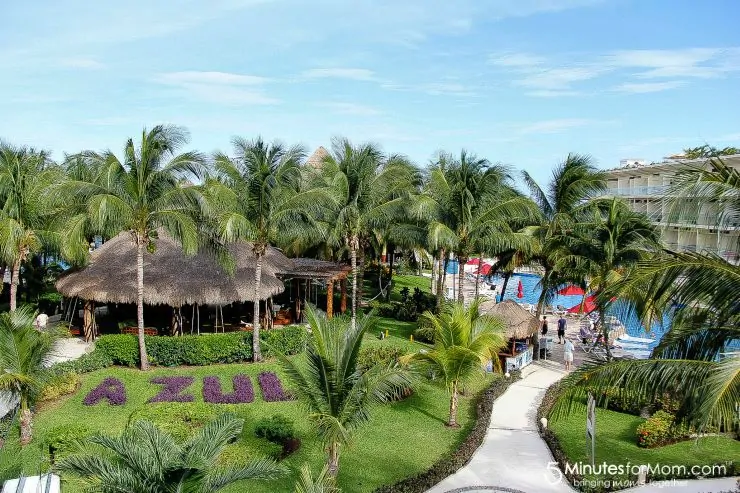 The trip provided me with insider access to view the debut of the partnership between Azul Hotels, by Karisma and Viacom. This collaboration marks the first time Nickelodeon has partnered with an international resort collection. During our visit we stayed at the Azul Beach Hotel, however did spend time visiting the Azul Sensatori Hotel too so I want to share a little about both with you.
The Azul Hotels by Karisma are Gourmet Inclusive® resorts in the Riviera Maya, Mexico located about 20 minutes from Cancun airport. Included in your stay is a full service concierge, 24-hour room service, a beach butler, International cuisine at the on-site restaurants, mini bar in your room (the one you normally avoid, which is stocked daily), the gym, Azulitos playroom (for children over 4, under 4 require a nanny), nightly entertainment, and non-motorized activities such as cooking classes, snorkeling, kayaking, and more. There are of course added extras such as a nanny (which is $15 per hour), spa services, and private events.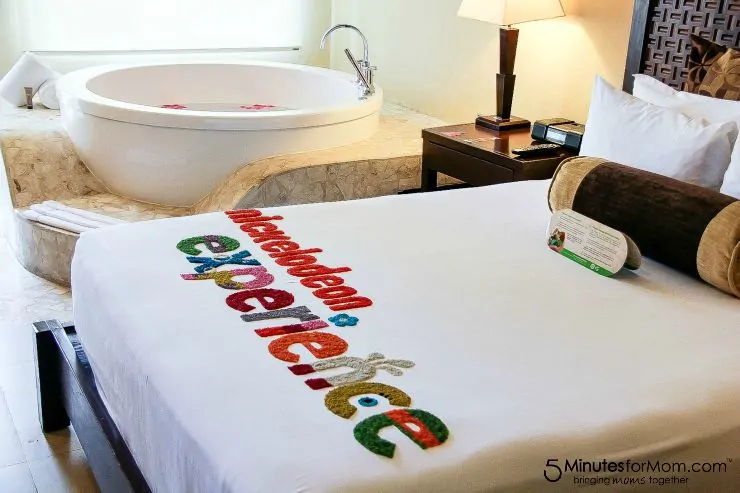 The Azul Beach Hotel is more of a boutique hotel experience compared to it's sister site the Azul Sensatori Hotel. Also if you like to spend time on the beach, then the Azul Beach Hotel is for you, whereas the Azul Sensatori Hotel has a fantastic pool experience including an adults only area, and some rooms have their own private pool and Jacuzzi®. But, let me share some photographs with you, only because I feel that photos speak so much better than what words can describe sometimes.
Azul Beach Hotel
This hotel is perfect for families with older children, and families seeking a boutique, more laid back experience. Azulitos Playhouse is much smaller than that of the sister site Azul Sensatori, but older children would appreciate the water sports available such as kayaking, paddle-boarding, and snorkeling. There is a huge chess board, swim up bars, swim up rooms, an ice cream bar, restaurants, an orange carpet event and dance party (more below), as well as activities such as painting ceramics on the beach, a playground on the sand, and of course who doesn't love the beach?
Cabana's and Beach Chairs are available – don't forget to take advantage of the Beach Butler when you need food and drinks.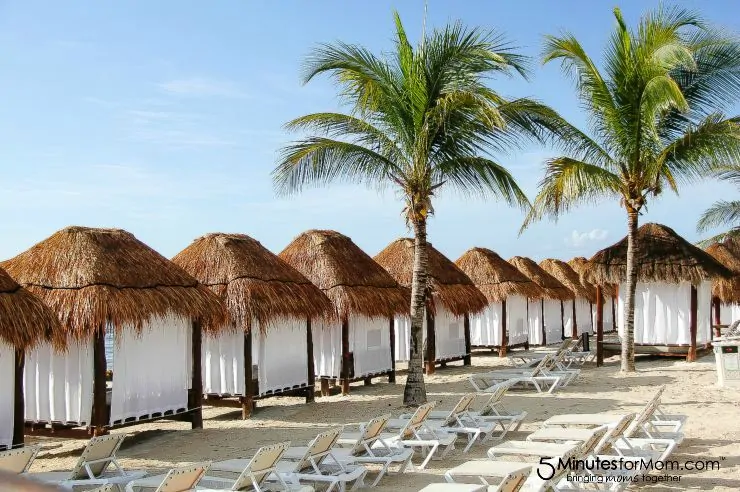 Character meet and greets throughout the hotel.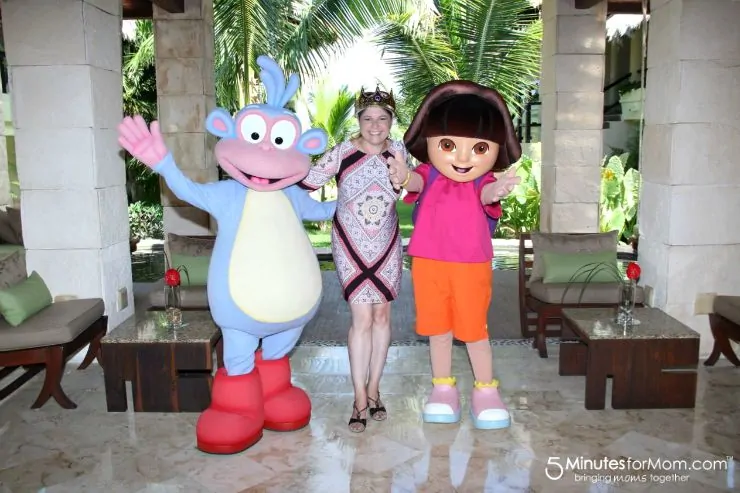 Crafts on the beach.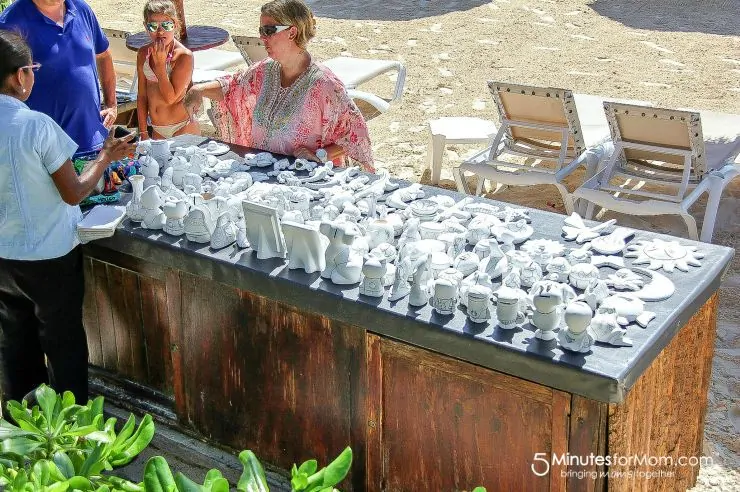 Mini pool chairs for kids. Can't you imagine the kids laying on their own mini pool chairs? These just too cute?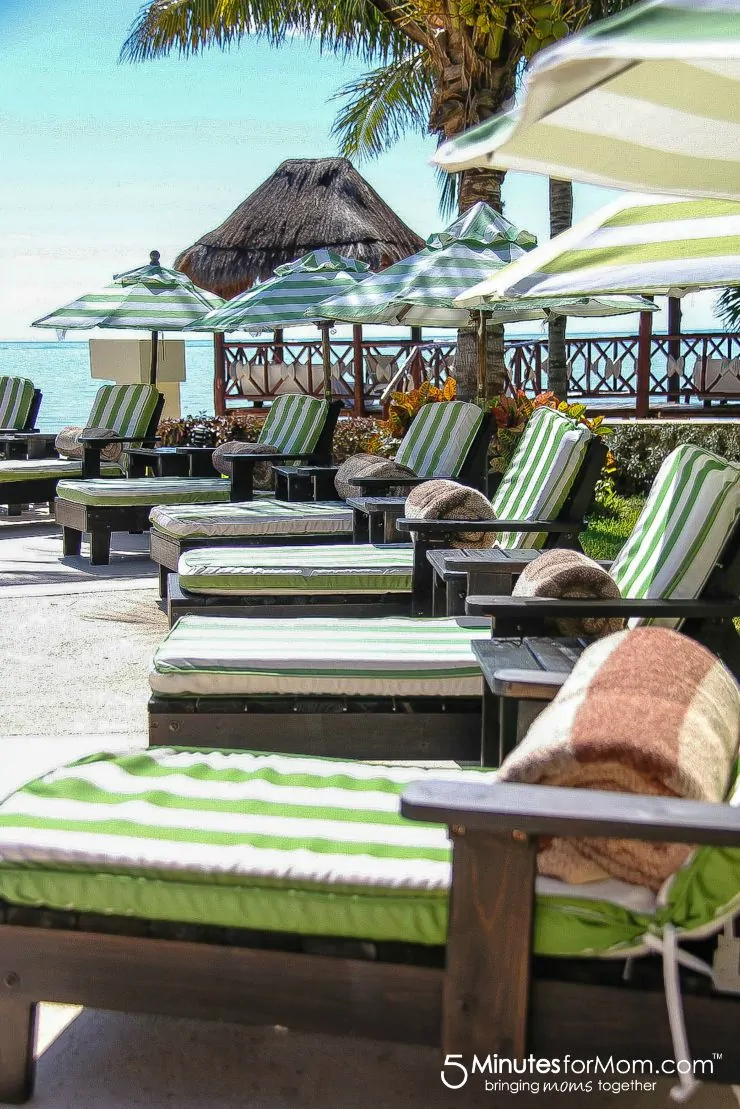 Spongebob Ice Cream Bar "Scoop".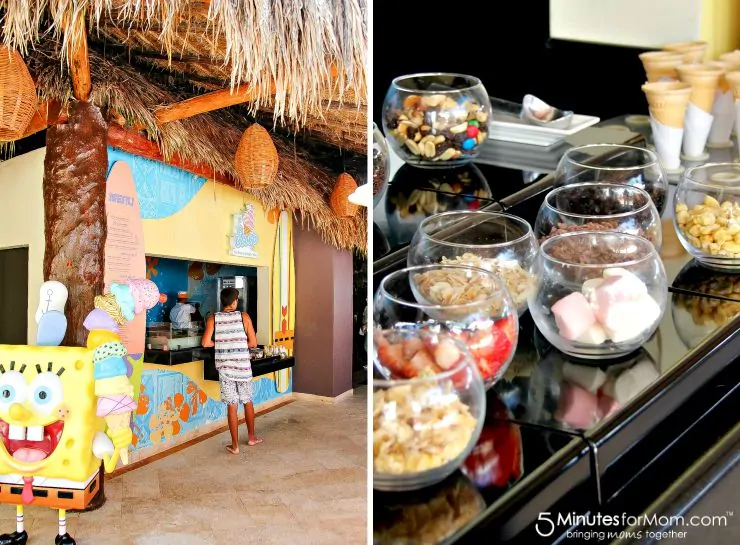 Snorkeling and other water activities are available.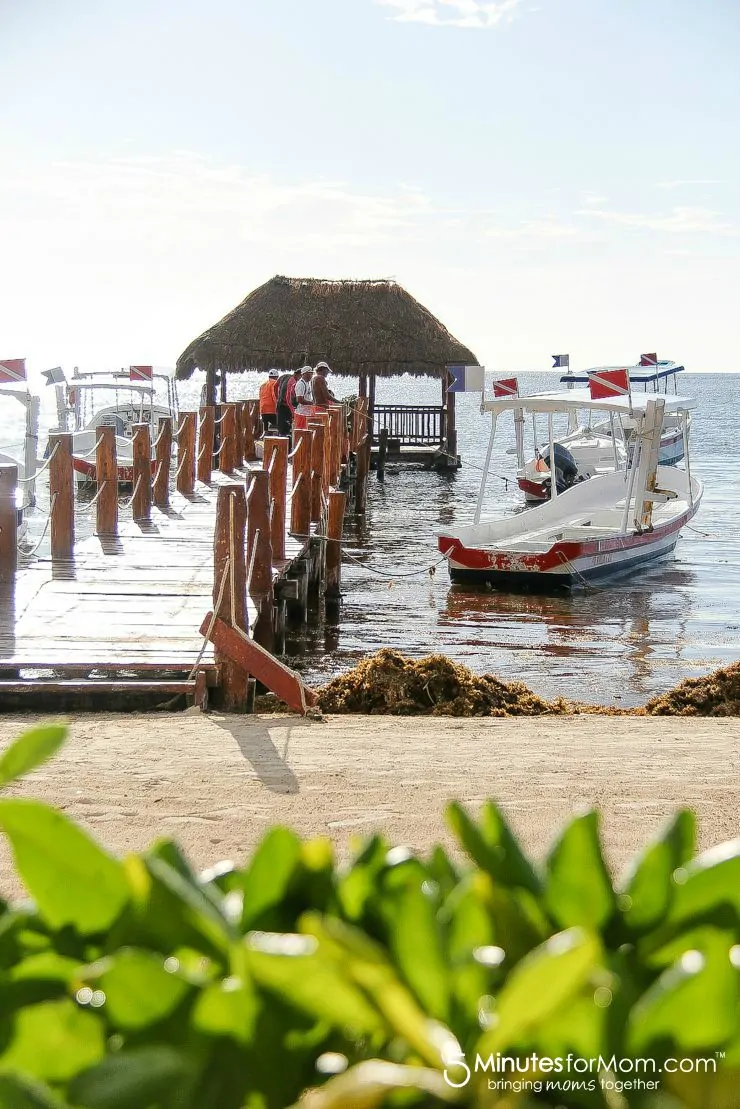 Azulitos Playhouse and MyGym activities for kids.
View the video of a fun workout in Azulitos Playhouse with Leonardo and Donatello below.
Giant Chess, a Swim Up Bar and Rooms are available.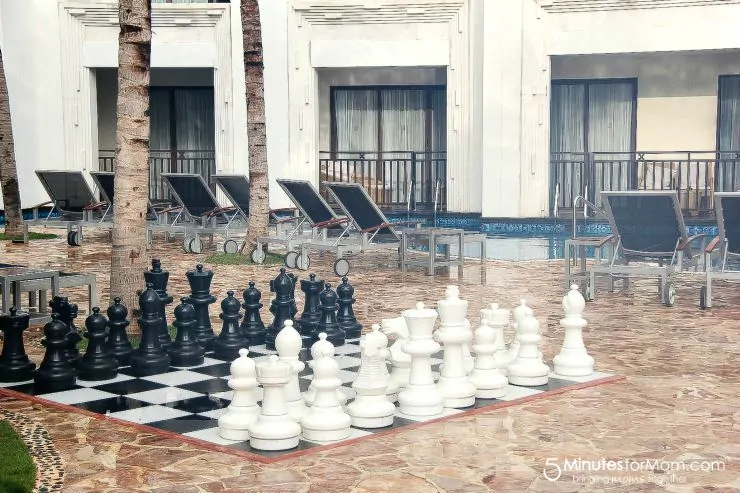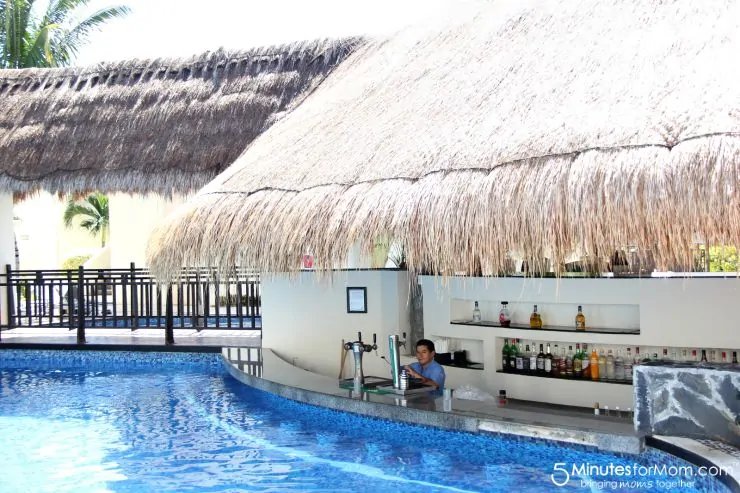 Azul Sensatori Hotel
At Azul Sensatori, Azulitos Playhouse is a place your kids will love, with themed rooms, a small theater, and daily activities. Just outside is a splash pad, swimming pool with slide, a climbing wall and a pizza place. There is a larger swimming pool too, cabanas on the beach, rooms with private pools and outdoor Jacuzzi®, and a great teen room that includes an indoor maze where older kids have to unlock clues to get into the next area, plus of course the orange carpet event and dance party, and character meet and greets.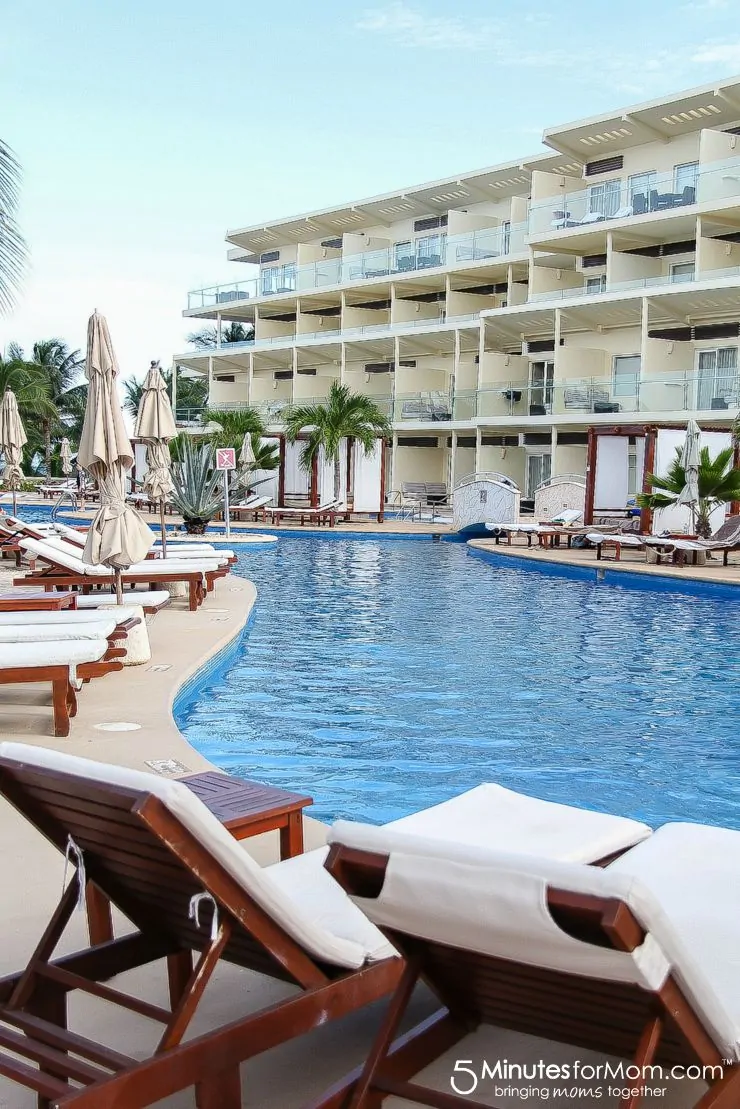 Azulitos Playhouse contains many activities and themed rooms for hours of kid fun.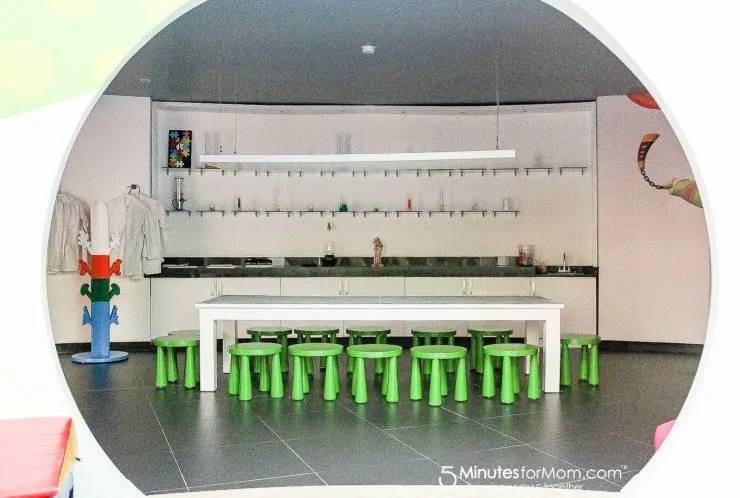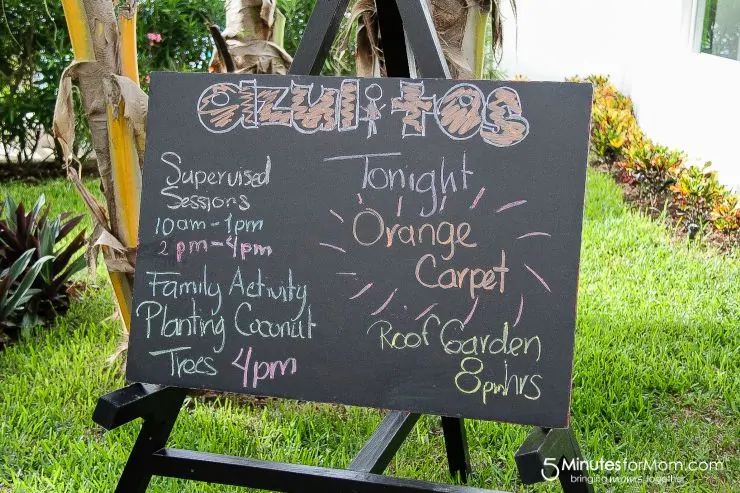 Beach Picnic Area.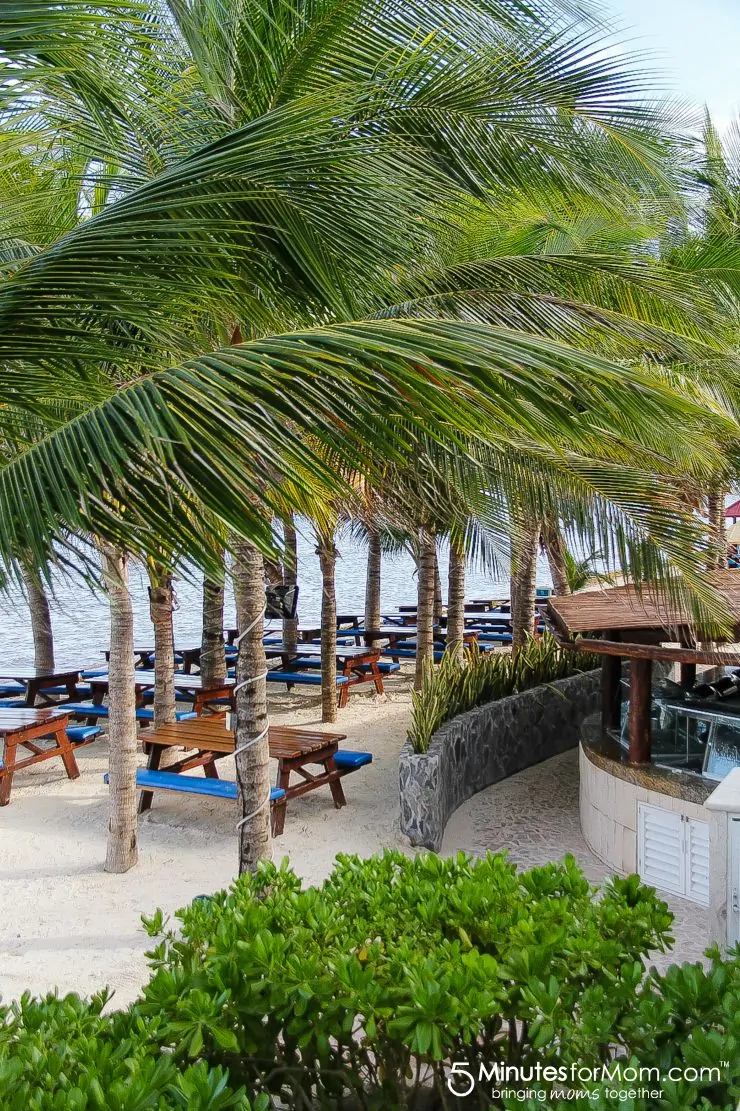 Shuffleboard court.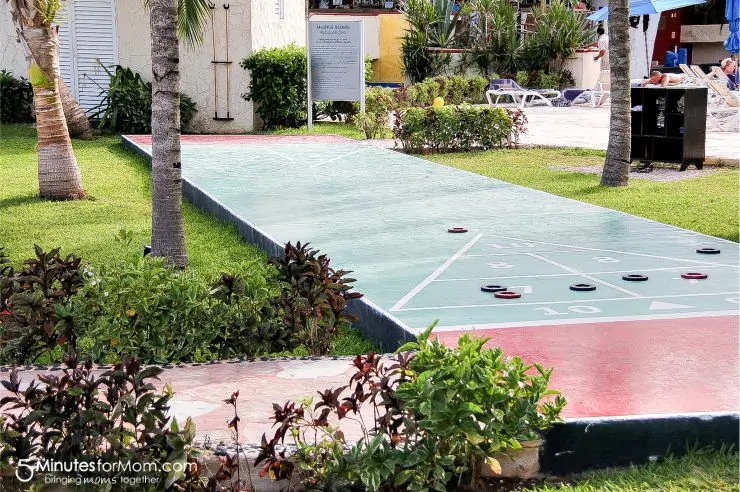 The Nickelodeon Experience
Character Breakfast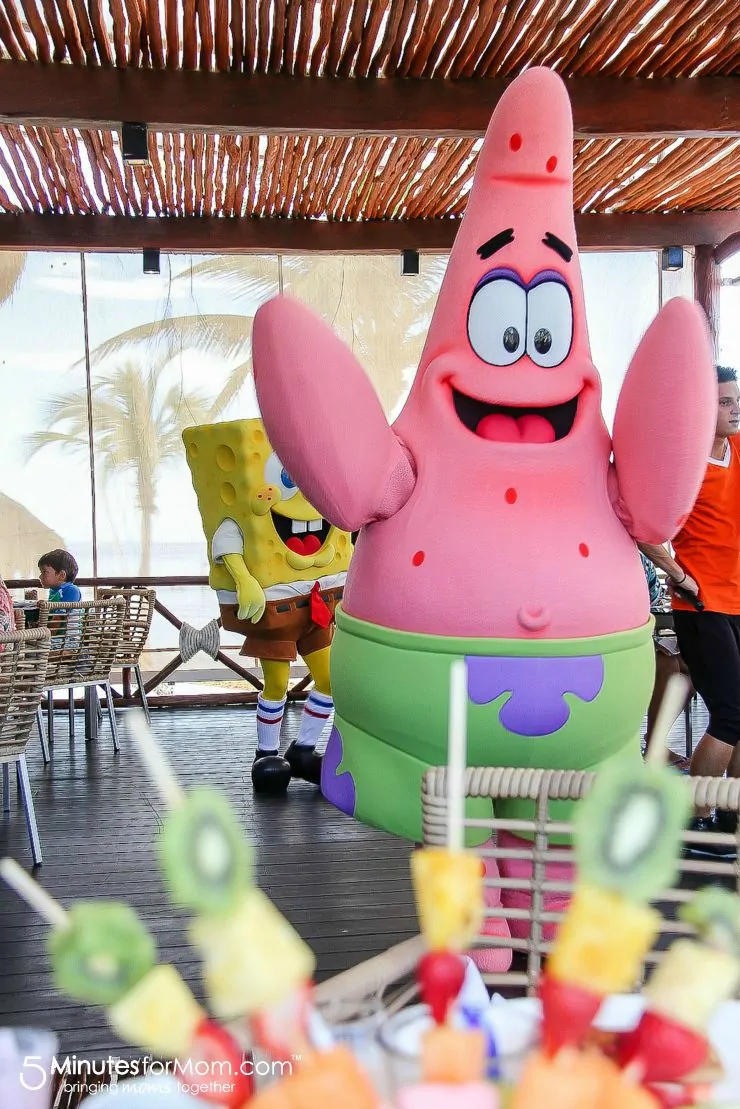 2 breakfasts per week
Character performance
Meet & greet
Themed food and beverages
Photo opportunities
Get Slimed
You can watch the video of me being slimed right here:
Orange Carpet Event and Dance Party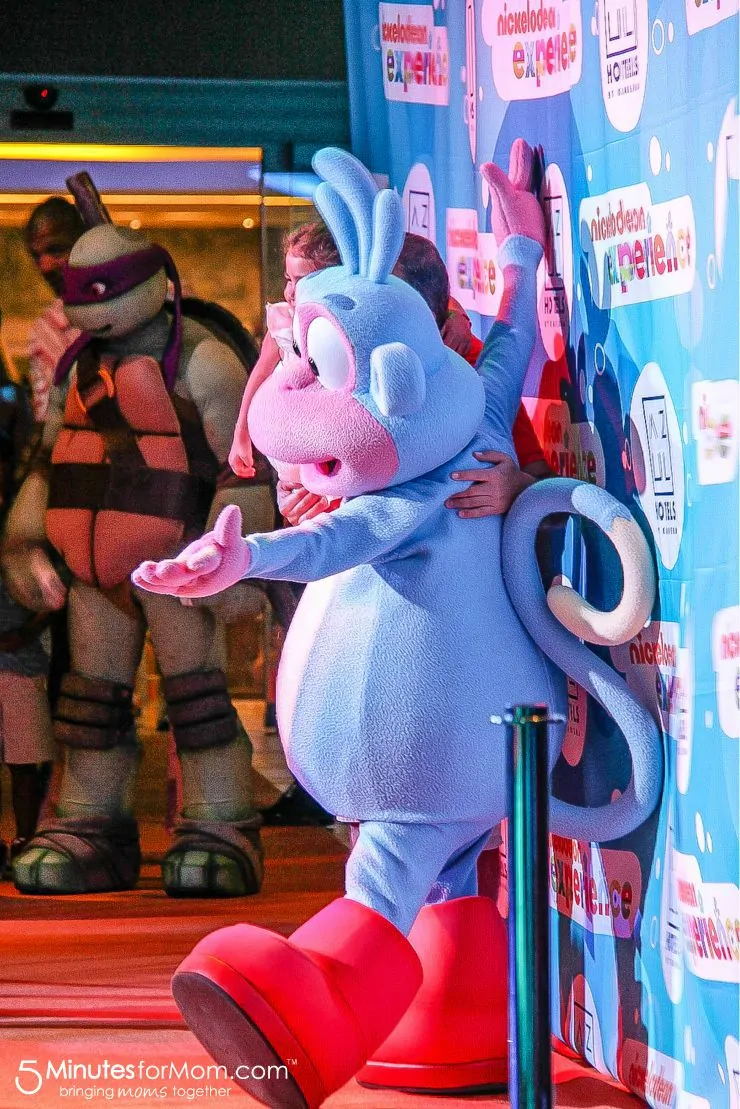 Walk the orange carpet like a star and take pictures with your favorite characters – SpongeBob SquarePants and Patrick, Dora and Boots, and the Teenage Mutant Ninja Turtles.
A dance party with the characters follows the orange carpet event

Parties and Events
Birthdays, weddings, group and private events
Party packages available
Private character meet and greet
Includes: decor, themed food, beverages, music and cake
It's All In The Details
If you have a baby or child who naps, but want to swim in the pool outside your room, baby monitors are available which you can leave on your balcony or the swim up bar. You can also hire a nanny for $15 an hour if you want to enjoy some of the activities available such as the nightly entertainment or the tequila bar.
Champagne or smoothie upon arrival.
Nightly turn-down service including a pillow bar and aromatherapy scents of your choosing when you check into the hotel.
Family and Junior Suites can have an adjoining door for larger families or groups.
Gluten free options in the restaurants.
Nick toy lending library.
Pack & plays, strollers, booster seats, baby food, bottle warmers and more are available for families traveling with babies and small children.
Spa services available for children in themed rooms.
Book a stay at the Azul Hotels by Karisma Gourmet Inclusive® resorts in the Riviera Maya, Mexico and get 5% off your stay with code NickExp5MFM
Booking window: August 14 – Dec 15, 2015
Travel window: August 14 – Dec 22, 2015
So, which would you stay at, the Azul Beach Hotel or the Azul Sensatori Hotel?
Written by Tonya Staab, lifestyle blogger at Create-Celebrate-Explore.
I received an all-expenses paid trip to Azul Beach Hotel in Riviera Maya, Mexico to facilitate writing this review. Although this is a sponsored post, all opinions are my own.