This post may contain affiliate links. Read my disclosure policy here.
Guest post by Patricia Dimick, a Denver based writer and a fun stay-at-home mom.
As a mom, you wear many hats. You may feel like you're balancing ten jobs in one, often all at the same time or in the same day. While some of your jobs as a mommy may feel more satisfying than others, each one is important. Your kids are looking to you as their example of how to grow into being independent and productive members of society. Each of these ten jobs that you do is not just essential on a day to day basis, but also helps your little ones see just how great of a role you play in the family.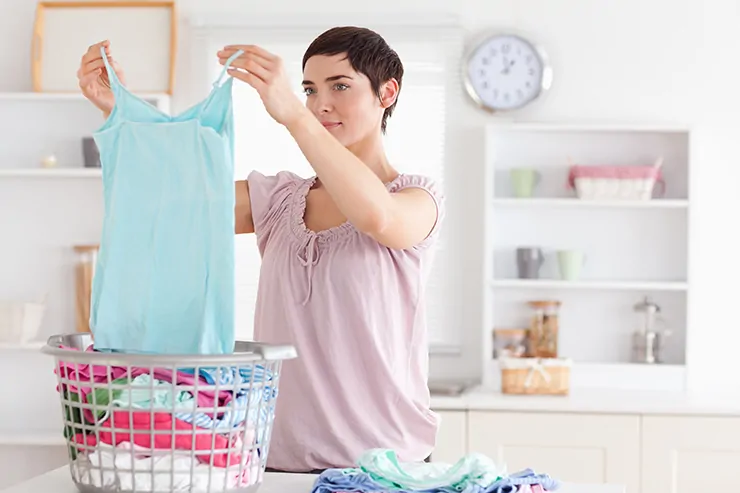 CEO of the Household
As the mom, you take care of everything and everyone at home. You have the final say over whether or not your child gets to have a friend sleep over or whether your teen gets to take the car out on the weekend. Much like a corporate CEO, you're always on call and must be ready to be in action at a moment's notice, especially during the middle of the night, on a holiday or weekend.

2. Family Therapist
When someone has a broken heart or a problem, you're the expert advice giver and consultant. From acting as an anger management specialist to offering encouragement during challenging situations, you're always there for your kids. You're able to diffuse outbursts and manage feelings much like a referee on a basketball court.

3. On-Call Doctor
When a boo-boo happens, you're the go-to person. Kids know that mom is the kiss and hugs expert who can make the pain go away. You also know what to do and who to call when your child experiences an injury or has symptoms that require medical evaluation. As the in-house doctor, you know what's typical for your child's body and behavior and what is a cause for concern.

4. Activity Coordinator
When a second cousin's birthday or grandparents' wedding anniversary is coming up, you're already on it. You coordinate all of the family activities, birthdays, play dates, vacations and holiday celebrations. Even if you have several kids, you're always on top of who has to be where and in which uniform and what supplies they need.

5. Honorable Judge Mom
If you child feels like something unfair has happened, you know how to handle the situation. You've got the final word in settling disputes over toys, ice cream serving sizes and curfews. You always do your best to make sure that all of the kids feel like their voices were heard.

6. Personal Chef
As the household dietician, nutritionist and chef, you deal with picky eaters on a daily basis. Whether the food is too hot, too cold, or too yellow, you're handling it, doubling as a royal food taster to ensure everything is safe to eat. Not only do you do the shopping and putting the groceries away, but you also do your best at meal planning and saving money on food expenses.

7. Professional Assistant
From grass stains to missing buttons and loose threads, you act as a wardrobe stylist, laundry attendant and personal assistant. When somebody needs pink tights for the ballet recital or one of your little ones grew three inches overnight and no longer has shoes that fit, you know which stores to go to for the best style and prices. You are able to create a great costume out of obscure fabric scraps and trims for the school play that starts in 12 hours. You also know how to tame bed hair, make a double-twist French braid and how to get stains out of your child's favorite pair of pants. You're also the household handyman. When your teen's trombone's mouth piece fails, you are able to devise a quick fix during the morning commute to school. As the lost items finder, you also know just where to look for the lost library book.

8. Personal Chauffeur
As the operator of the family taxi service, you keep track of where everybody's best friend lives, where soccer practice is at and how to get to the orthodontist. You're an expert driver of the entire family for all their school, extracurricular and play activities. You even keep the minivan stocked with everyone's favorite snacks in case you're stuck in traffic.

9. Finance Manager
You decide on the family budget, including what goes into savings versus what can be spent on fun activities. You also dole out allowances and spending money on family vacations.

10. Expert Secret Keeper
You're the one who your kids tell their secrets to. Your kids' friends also tell you their deepest secrets. As the one who knows what's going on in everyone's head, you know how to keep secrets safe. You also know when it's best to let the cat out of the bag so everyone can be safe.
Pin for Later: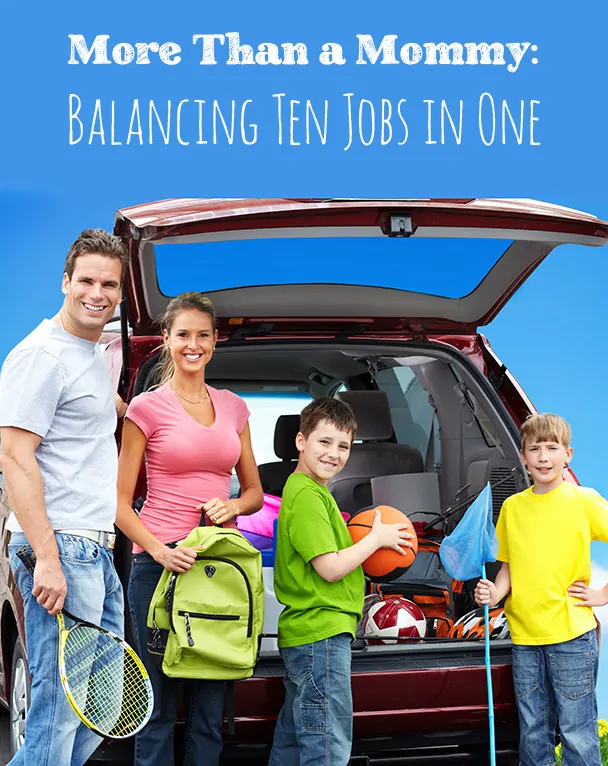 Written by: Patricia Dimick is a Denver based writer and a fun stay-at-home mom. This passionate coffee drinker loves to write about parenting topics and enjoys DIY projects. Patricia spends her free time playing table tennis or enjoying trips to nature with her precious daughter and loving husband. You can reach her @patricia_dimick.