This post may contain affiliate links. Read my disclosure policy here.
If you have to go back to school, you might as well do it in style. Triple Flip was Canada's hit store for tween girls for 12 years but sadly they closed down in August 2017. They had back to school shopping covered with the coolest and most wearable styles for tweens. Our girls adored Triple Flip and we were thrilled to work with them again for this sponsored photoshoot for back to school clothes.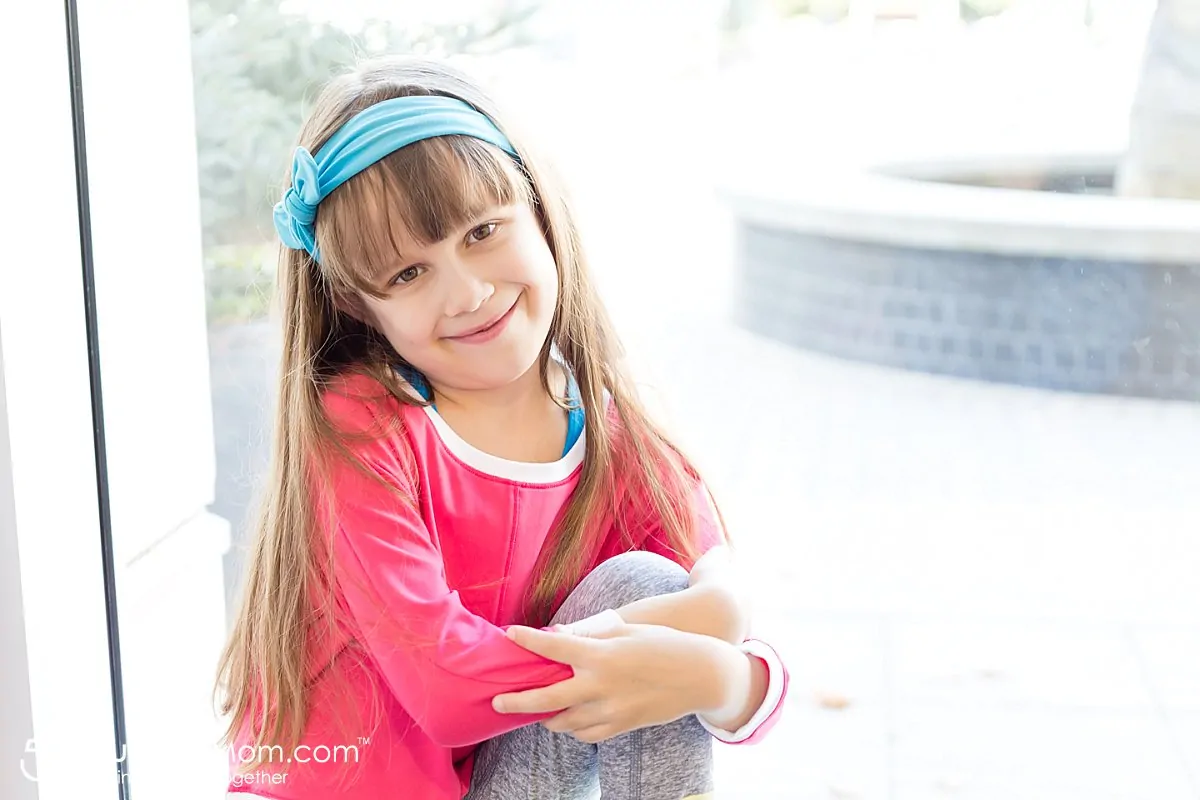 It is almost time to go back to school and the one thing our girls look forward to about this season is the shopping.
And as certain as Labour Day coming and going, our girls will want to visit Triple Flip to gear up for their fall fashions. Because, really, new clothes are the salve to soothe that summer is coming to an end.
I first learned about Triple Flip a few years ago when Susan's daughter Julia received a "Minky" hoodie from Triple Flip as a birthday gift. Then, I began to notice that a majority of the girls at our girls' school were sporting these cozy Minky jackets.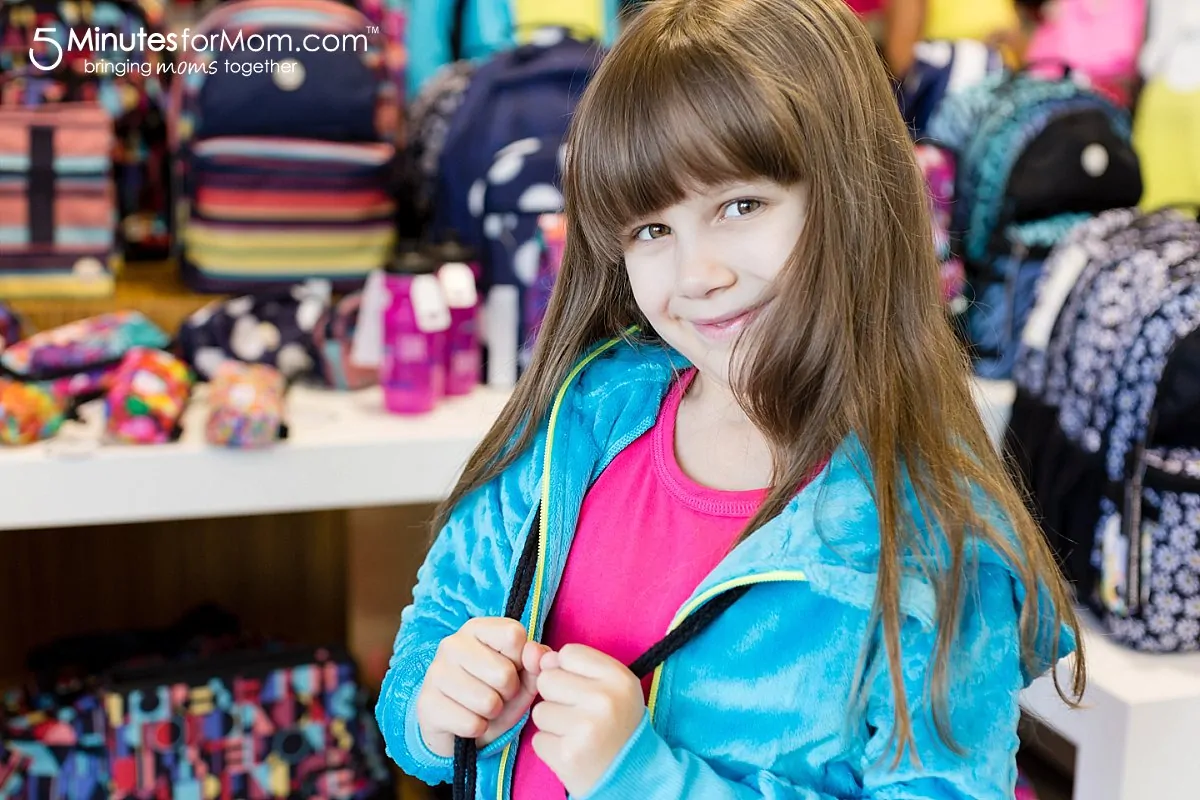 It quickly became a total obsession at their school. In Livvie's grade, one and her grade two classes, about 80% of the girls wore clothes from Triple Flip. And, going into grade three, I imagine it will be the same.

Minky jackets may have made Triple Flip the most popular brand in our neighbourhood, but the rest of their fabulous clothes are keeping the kids coming back for more.
What is Triple Flip?
Triple Flip started with a mom and her three daughters searching for a store that "fit" their needs. When they couldn't find one, Calgary's Linda Maslechko did what entrepreneurs do, she decided to make one.
Triple Flip is inspired by real girls. We believe in having fun, and that feeling good, inside and out, is important. We're a Canadian clothing brand that is passionate about making a difference, and helping girls stay happy, strong and confident as they grow.
To find out more about the story behind Triple Flip, check out my Triple Flip review and photo shoot from 2014.
All the Back to School Essentials
Triple Flip does a great job of creating clothes and accessories that girls can not only comfortably wear every day, but that also adds that extra dash of fabulous to their day.
When it comes to the Back to School shopping list, Triple Flip has it all.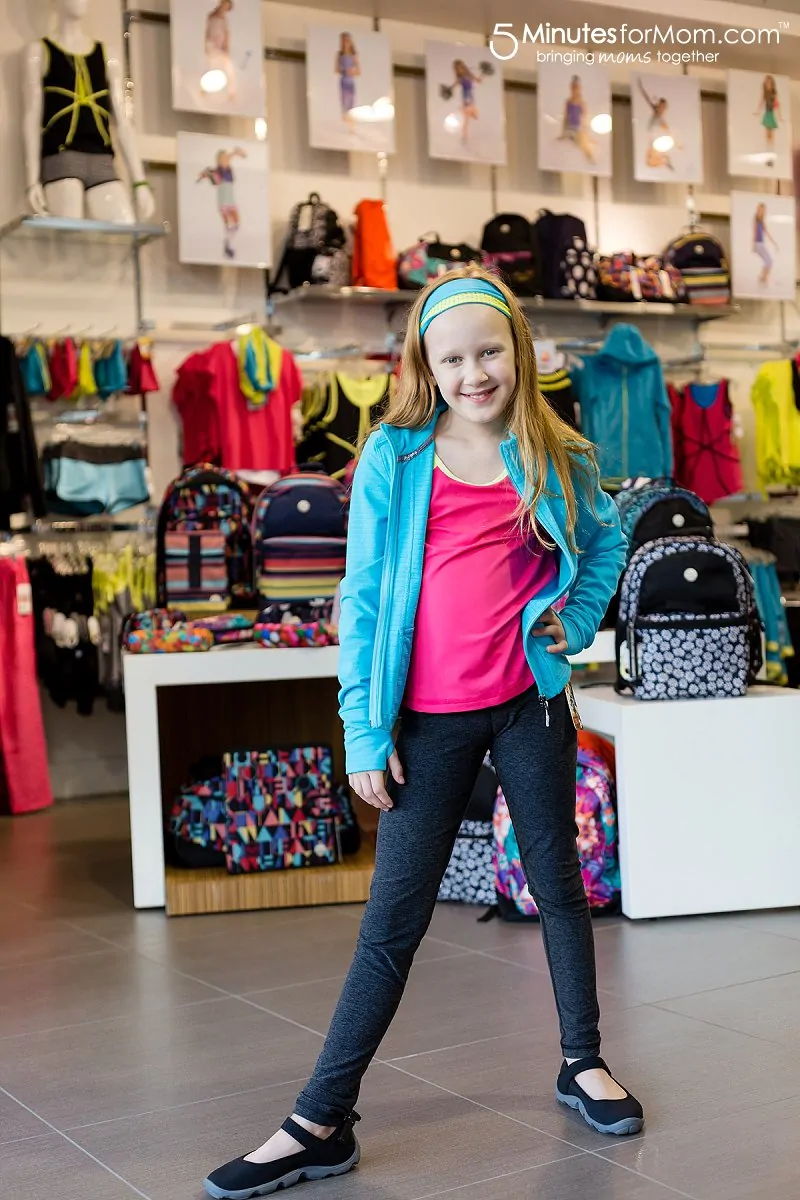 Susan's daughters, Julia and Sophia, helped out modeling for me during their Back to School shopping trip at our local Triple Flip store. My daughter Olivia was out of town, but we will most definitely be hitting Triple Flip when she gets back.
1. Activewear
Girls work and play hard!
Triple Flip's activewear works and plays just as hard, while looking super fun at the same time.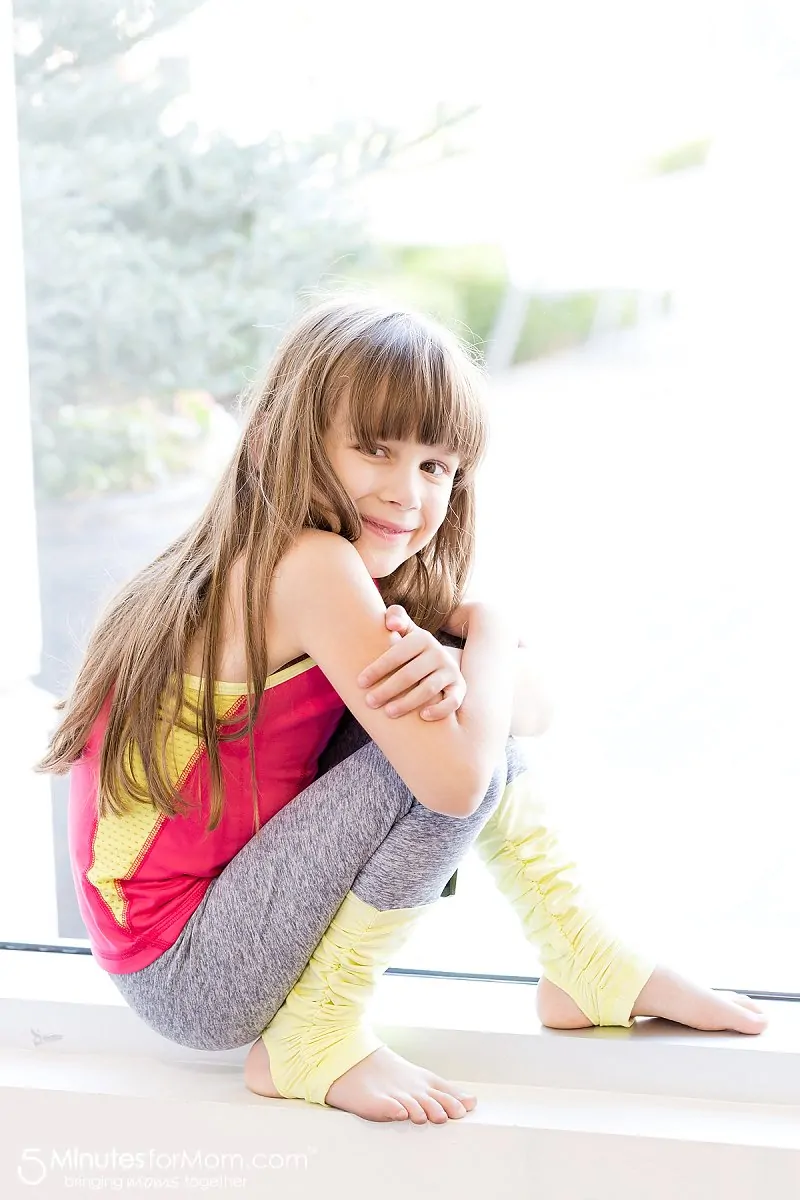 Our girls are constantly cartwheeling, practicing their walk-overs, and doing the splits, so they need clothes that stretch and perform along with them.
With clothes this comfy, I wish I could fit into their styles.
2. Minky
Yes, the item that started it all for us – the Minky – is still uber popular.
This season the Minky is evolving with two new styles, the Minky Chase Hoodie and the Luxe.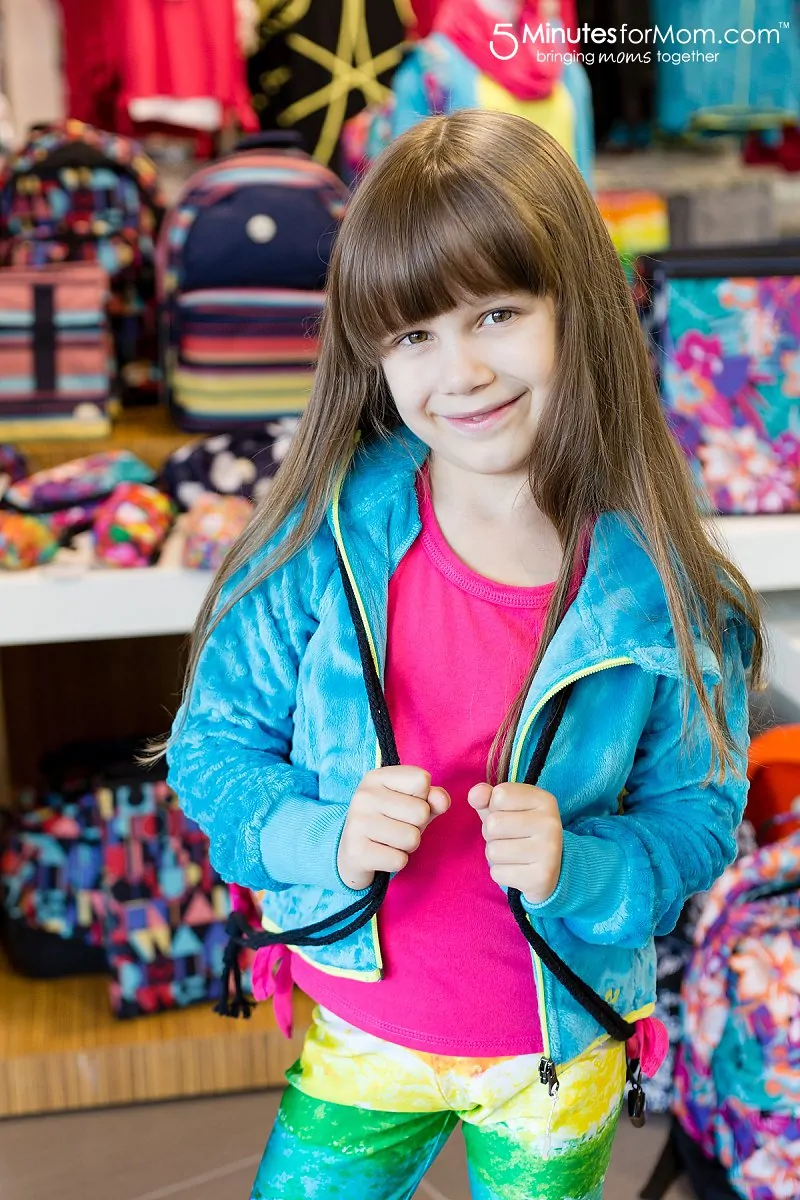 3. Backpacks and School Accessories
Julia and Sophia each picked out new Roxy backpacks during their shopping trip.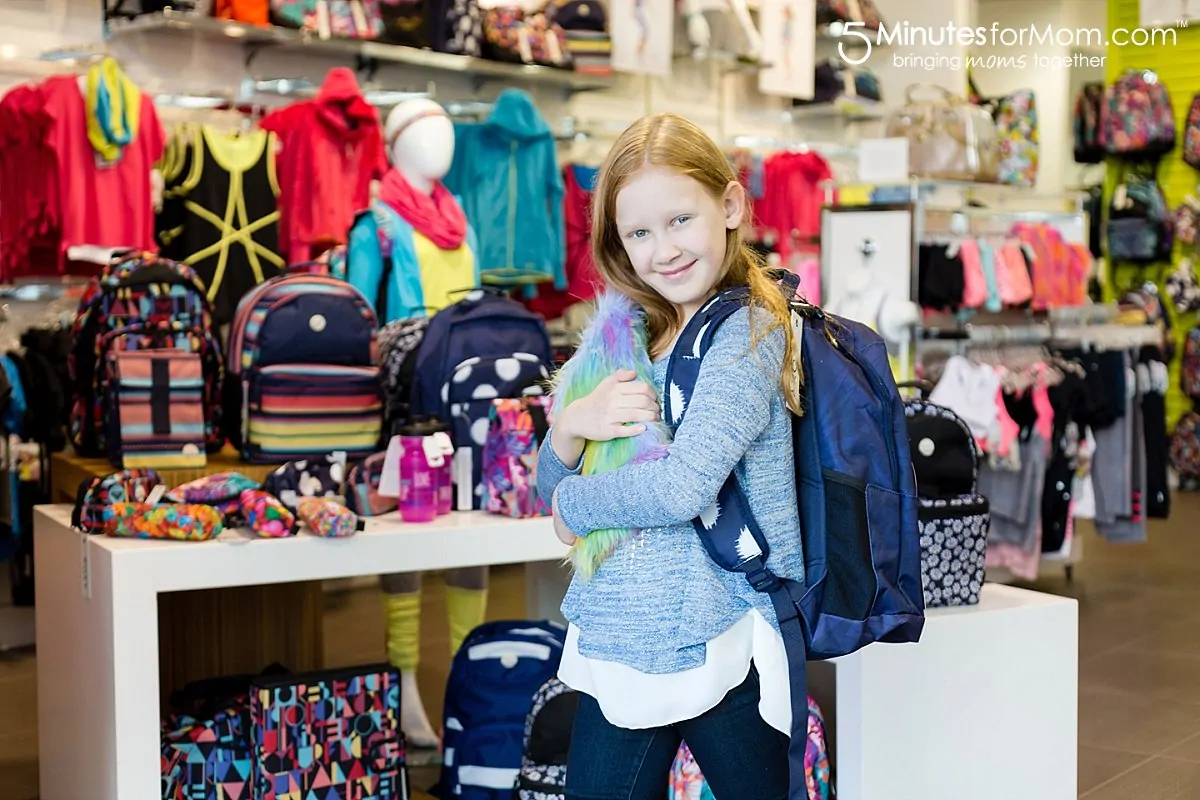 I love the quality of the Roxy backpacks and the funky designs.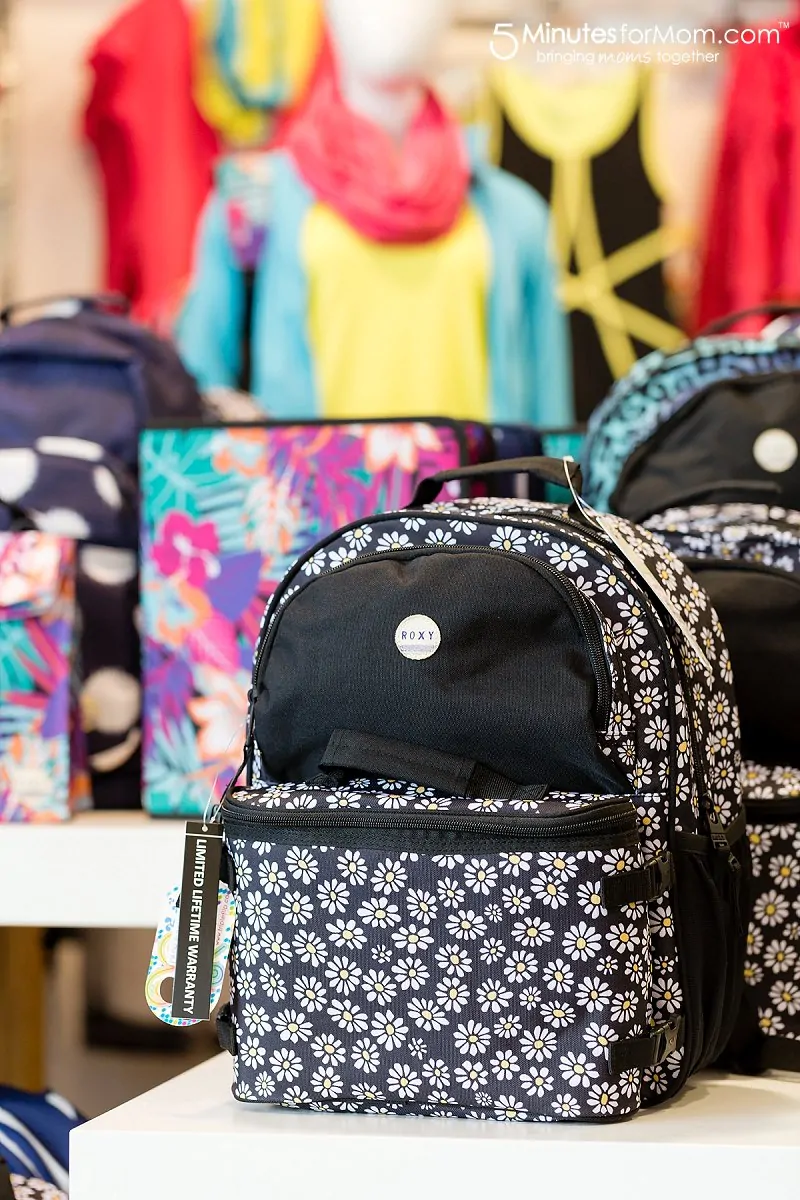 Our girls always love to pick up some fun school accessories from Triple Flip too. We have a few of these fuzzy binders and notebooks already.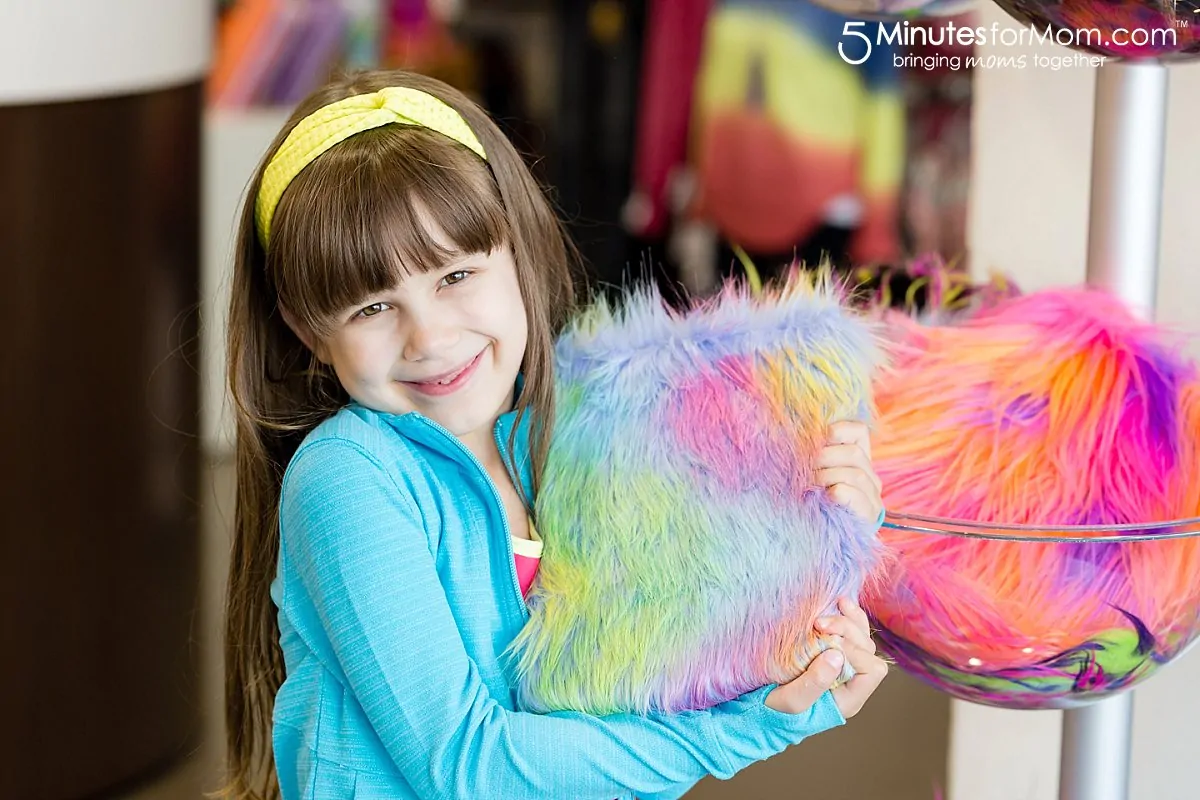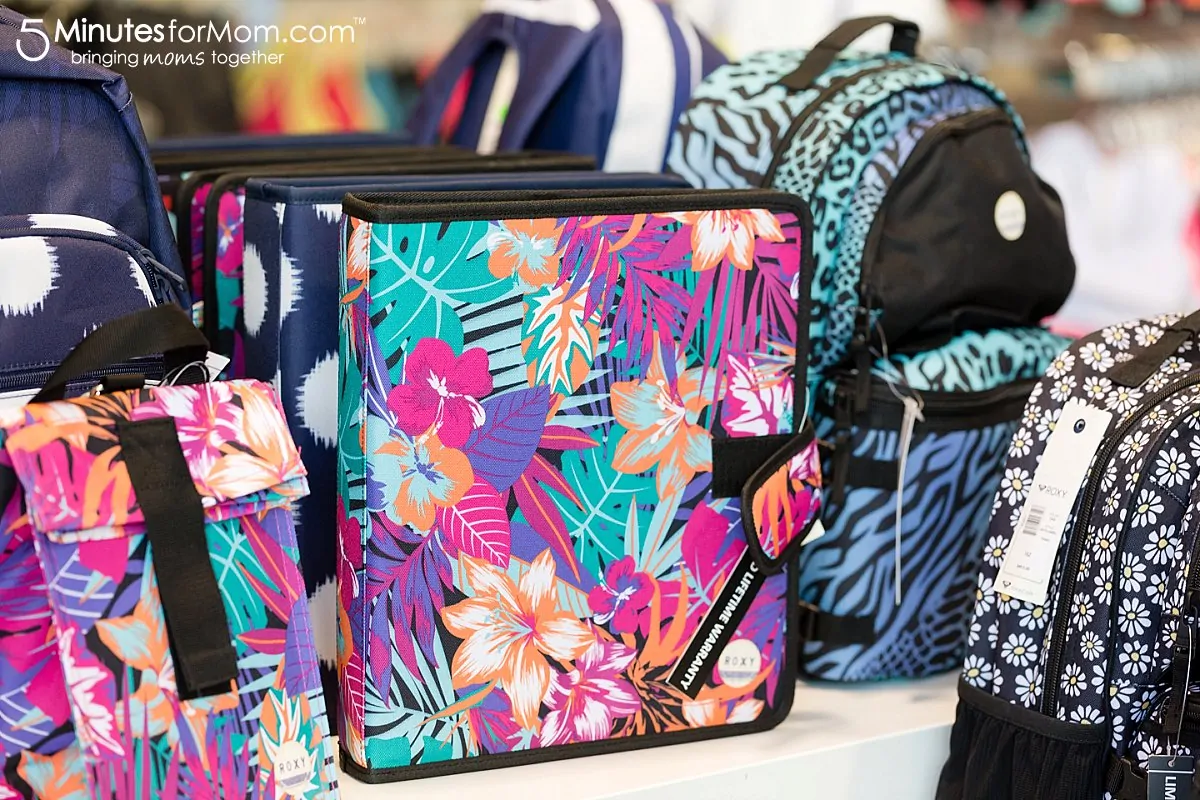 There is something about new notebooks that always appeals to girls of all ages.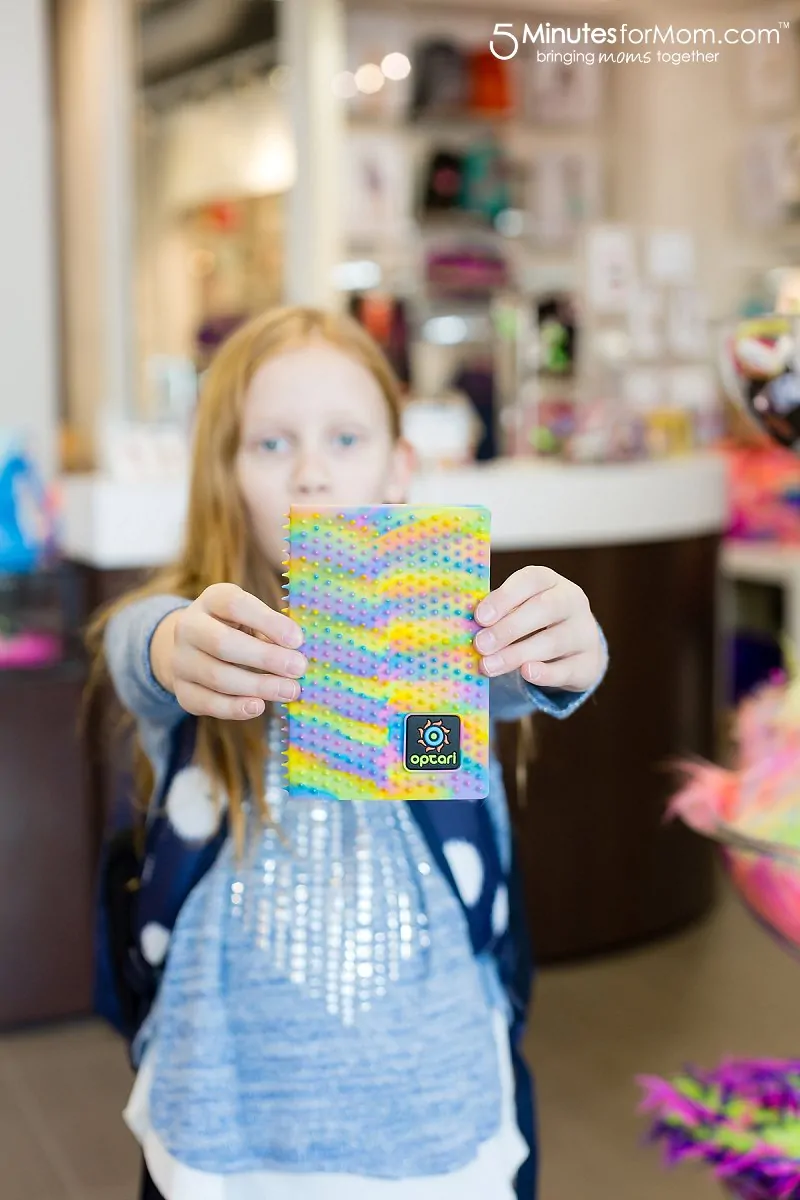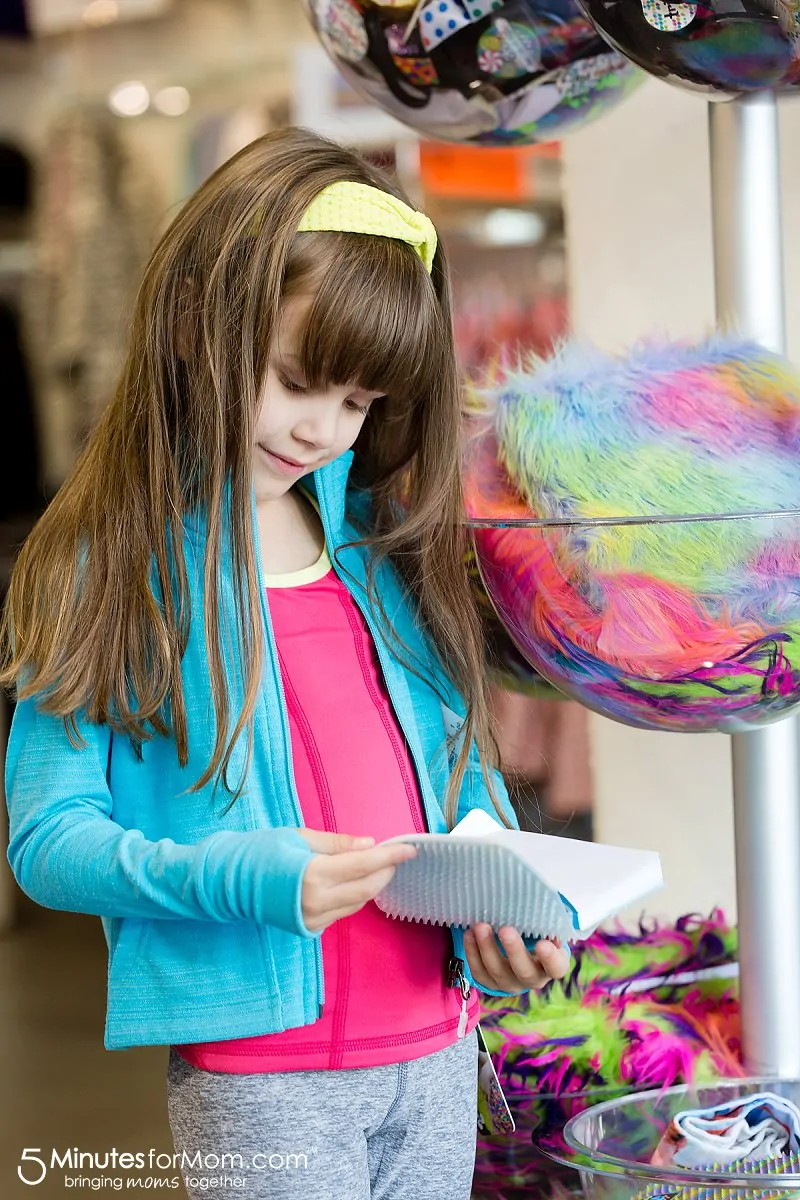 4. New Prints
Triple Flip is always introducing new, colorful and exciting prints for their designs.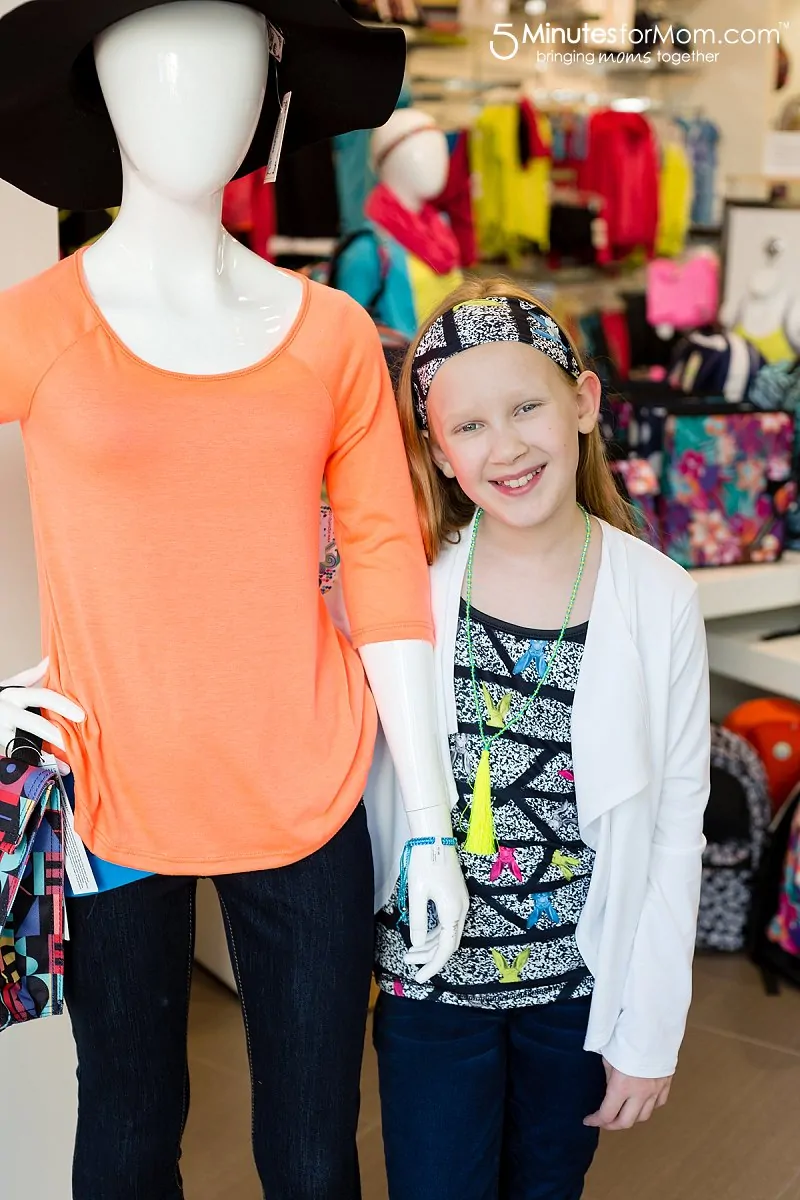 I love this new "bunny" print. The matching headband just adds to the fun.
5. Denim
If you are looking for high-quality denim for your tween girls, they carry Tractr, Silver and Blank NYC.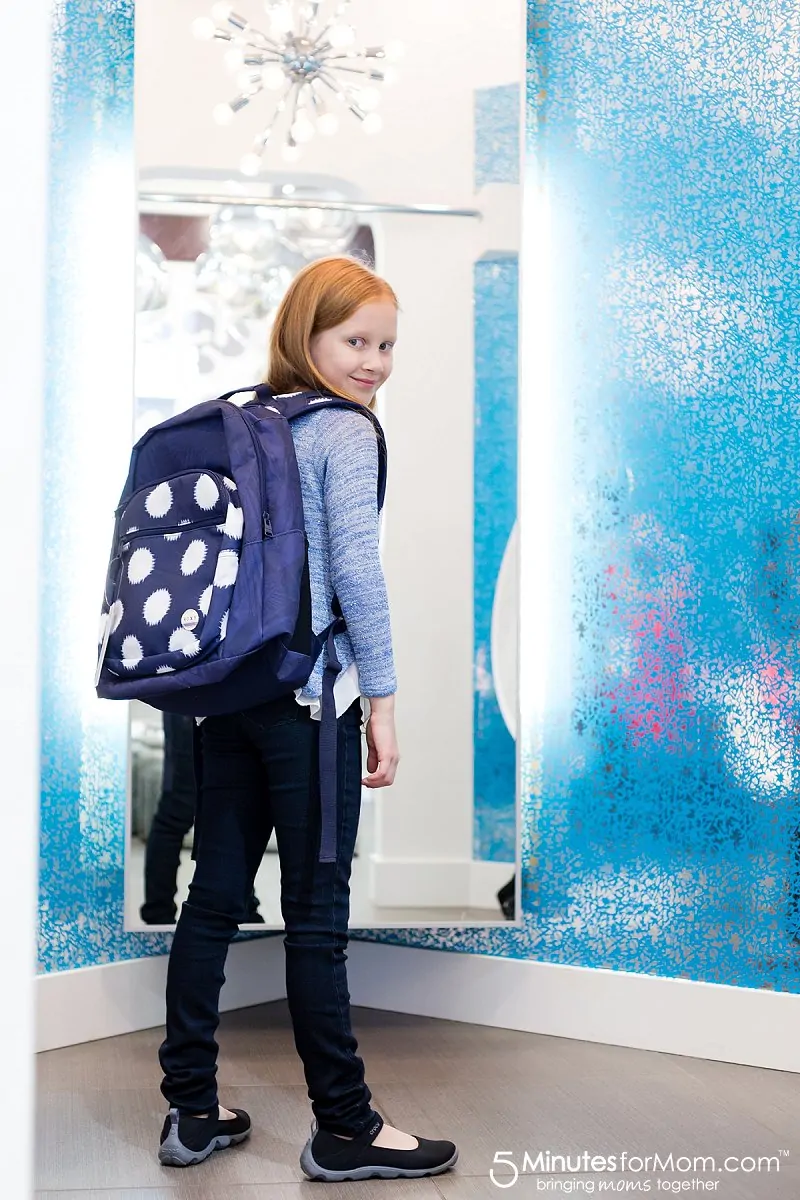 These jeans are so gorgeous and so comfy I wish I could have all of them in my size.
PIN FOR LATER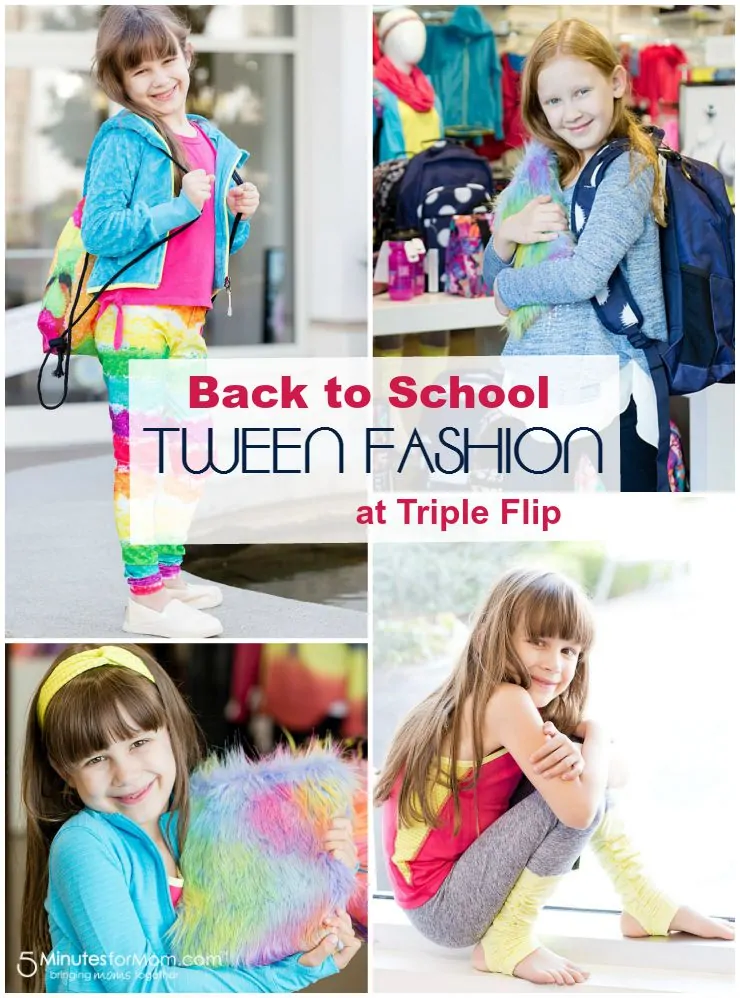 Follow Triple Flip
Shop online at TripleFlip and follow them on Twitter, Instagram and Facebook.
Written and photographed by Janice Croze, co-founder of 5 Minutes for Mom.
This post was sponsored by TripleFlip. Sadly they closed their business in 2017.
Talk with me: @5minutesformom and Facebook.com/5minutesformom
Pin with me at pinterest.com/5minutesformom