This post may contain affiliate links. Read my disclosure policy here.
Don't you love it when your home smells extra inviting? Anna is here today to introduce you to Madison Valley Soy Candles and share a sweet giveaway. She received candles to facilitate writing this sponsored post but her opinions are her own.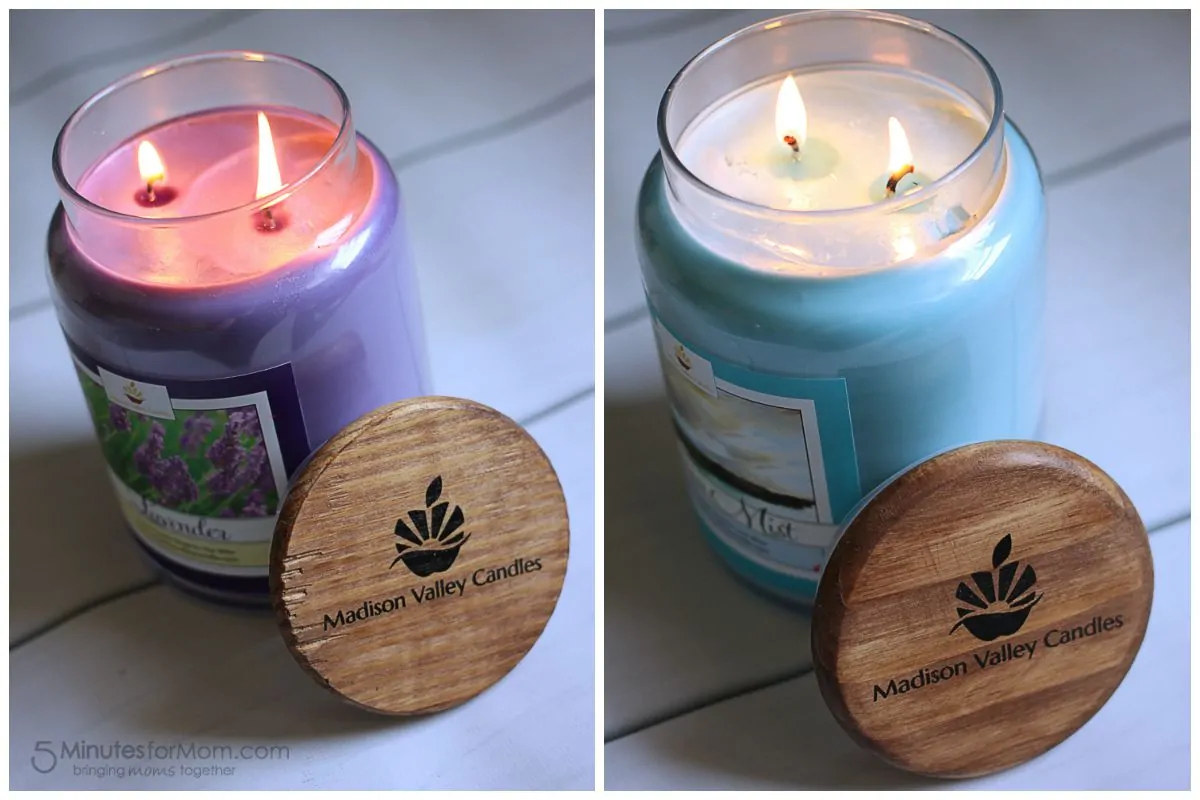 I love candles. LOVE them. And I think candles make fabulous gifts!
I especially enjoy candle scents that celebrate the current season, or candles that reflect how a room should smell, such as Madison Valleys Soy Candle in Ocean Mist. I think this is the perfect scent for a bathroom or laundry room. It's a simple, clean scent.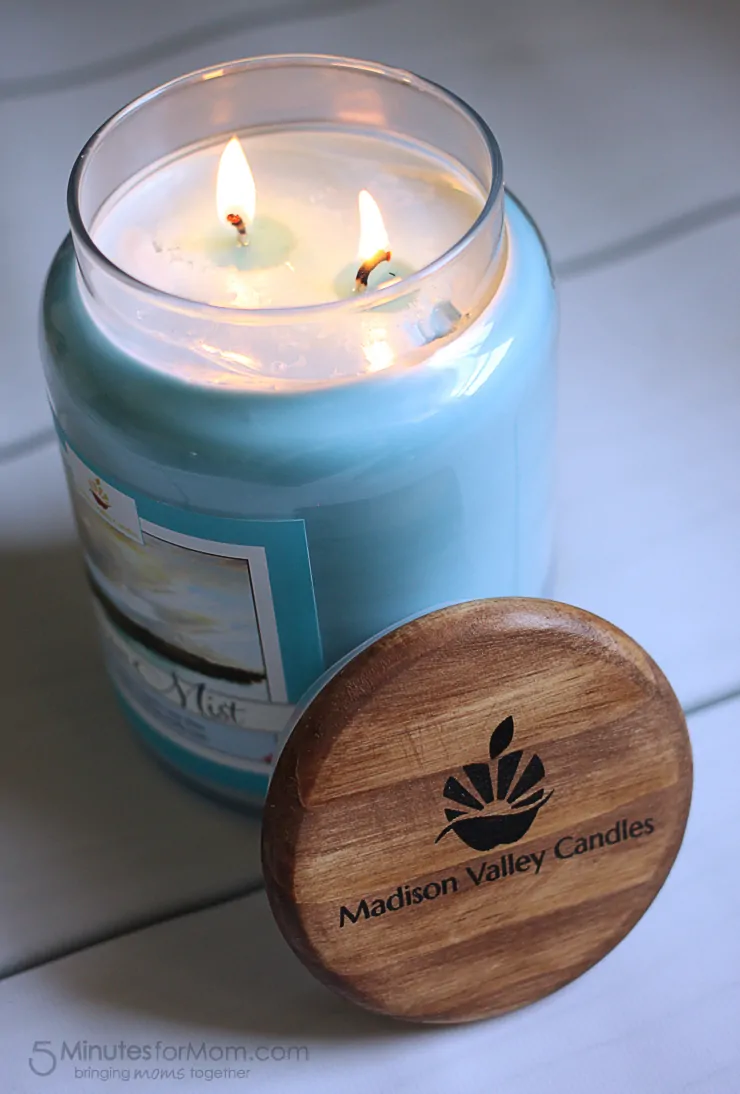 My bathroom is very small so I love how you can really smell the candle well when you go in the bathroom. MUCH much better than the smells that can come from a damp bathroom!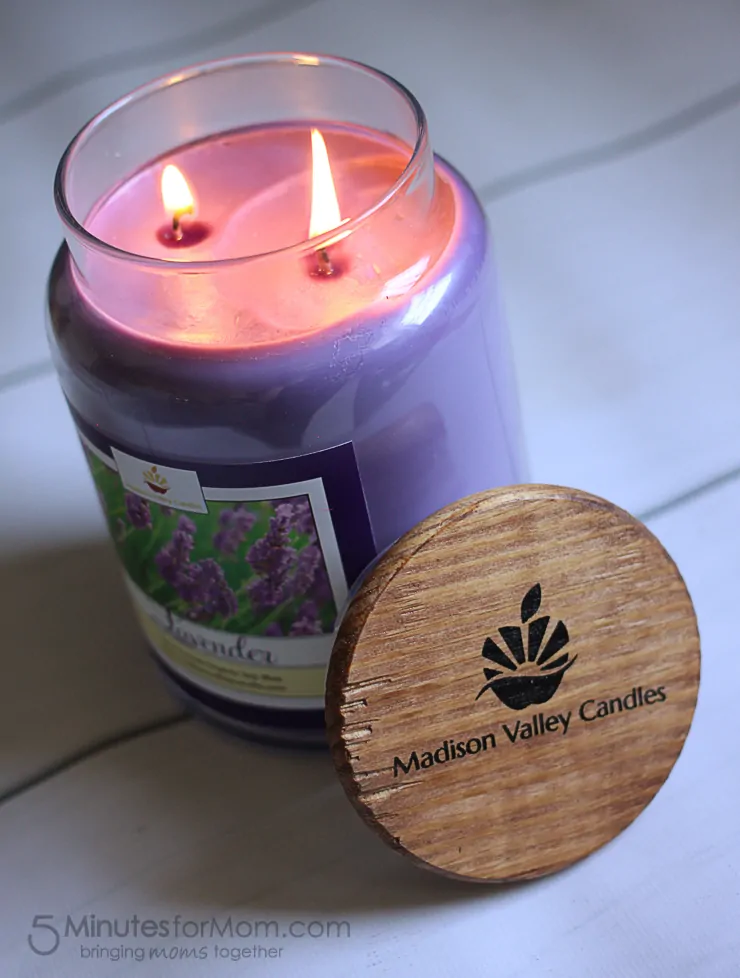 Another candle scent Madison Valley Candles sent me was Lavender. Lavender is one of my very favorite scents for the summertime. It's a perfect scent for my living room it's just enough of a flowery scent but it's not too overwhelming like some flower scents I've had before.
The fun thing about ordering candles from Madison Valley Candles is that you can pick your scent, they have over 50, and the color you want. I like my candles to match my room decor but sometimes the scents I want for a particular room don't come in the color I want. So I love the way Madison Valley Candles let me choose select the scent and the color.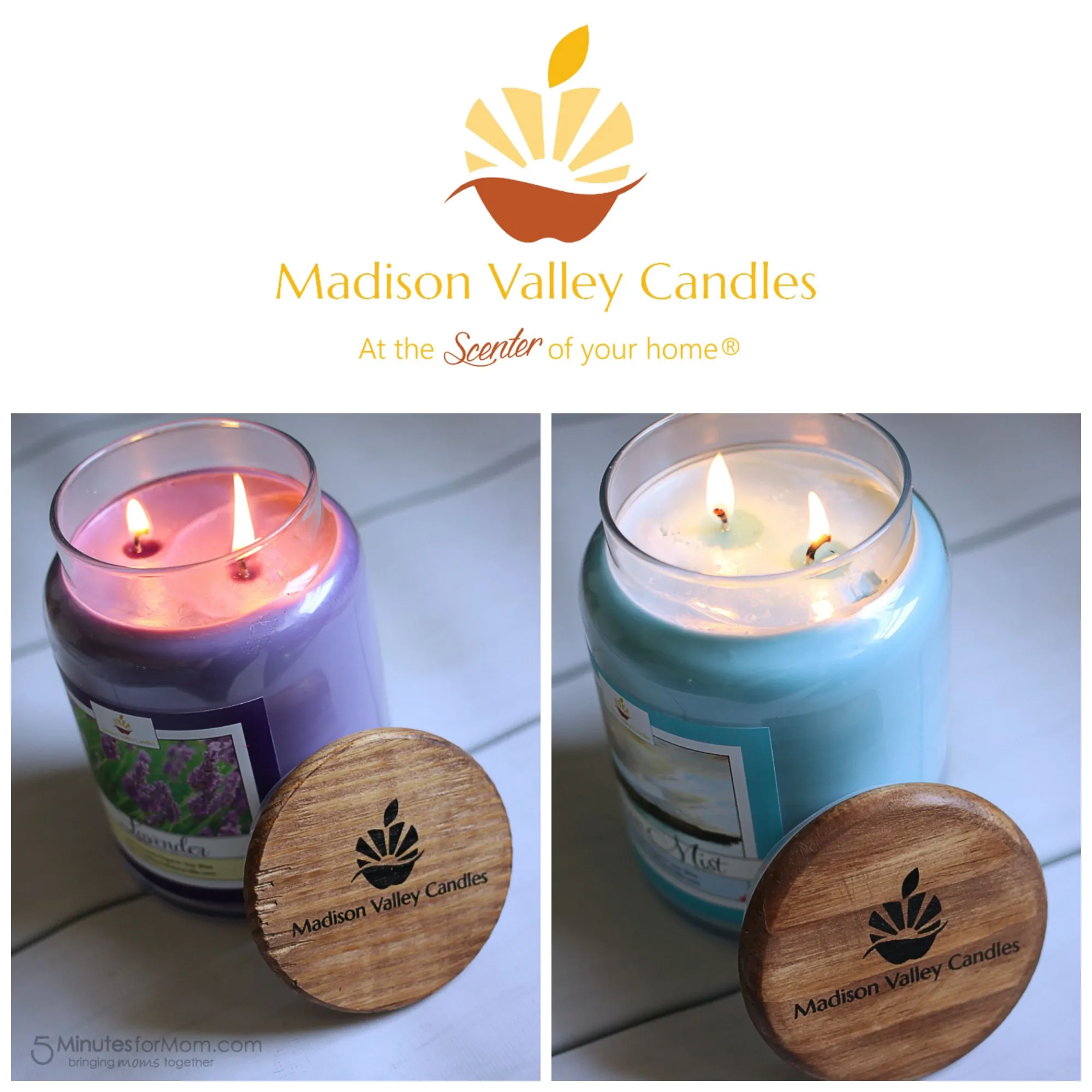 Madison Valley Candles also has crackling wood wick candles so you can have that homey sound of a crackling fire! Madison Valley Candles has several sizes of jar candles, votive candles, tea light candles, tart melts and wax melts and warmers.
If you have a man cave in your home be sure to check out the Candles Just for Guys. Some of the scents there sound pretty nice to me!
Madison Valley Candles are made with 100% soy and pure essential oils. Candles are USDA certified organic, vegan, & kosher.
Written by Anna, who shares delicious recipes and a bit of fashion from the country on her blog Green Eyed Country Girl. See what she's pinning on Pinterest and "like" Green Eyed Country Girl on Facebook.