This post may contain affiliate links. Read my disclosure policy here.

Big Idea, Inc. is releasing their first VeggieTales Holiday DVD in seven years, and we couldn't be more excited!  Saint Nicholas: A Story of Joyful Giving is a wonderful DVD, packed with humor and fun, but also explaining the origins of Santa Claus, and how we give because Jesus gave to us.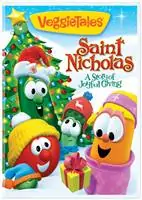 Bonus features include an original new song by critically acclaimed singer-songwriter Matthew West, "Give This Christmas Away," performed by West and Grammy Award-winning artist Amy Grant.
In this movie, Nicky the Pepper (the first new VeggieTales character in five years) starts out as a young child, seeing his parents give to those in need, but not understanding or appreciating it. 
Through a series of adventures, he learns that they didn't give things away to make themselves happy, but they gave because they WERE happy.  He comes back to his village to find it taken over by a cruel and selfish man who outlaws giving, so Nicky and his cohort, played by the ever-lovable Mr. Lunt, make disguises for themselves so that they can give to the poor.
This DVD is a great tool in teaching kids the importance of the real meaning of Christmas, and that giving is more important than receiving.
And Big Idea certainly practices what they preach! They are involved in several giving opportunities this Christmas season.  Everyone who purchases the Saint Nicholas DVD will receive a FREE VeggieTales DVD to give to a friend in need! Through this offer inside the DVD, you can log into a special website and select the free VeggieTales DVD that you would like to send to a friend with only $2.99 shipping and handling. Big Idea has also teamed up with Operation Christmas Child to help collect gifts for needy children throughout the world.
And for you, Big Idea is giving away a DVD Collection of VeggieTales worth $529!!! It includes 30 DVDs and is the epitome of presents for all VeggieTales fans everywhere!!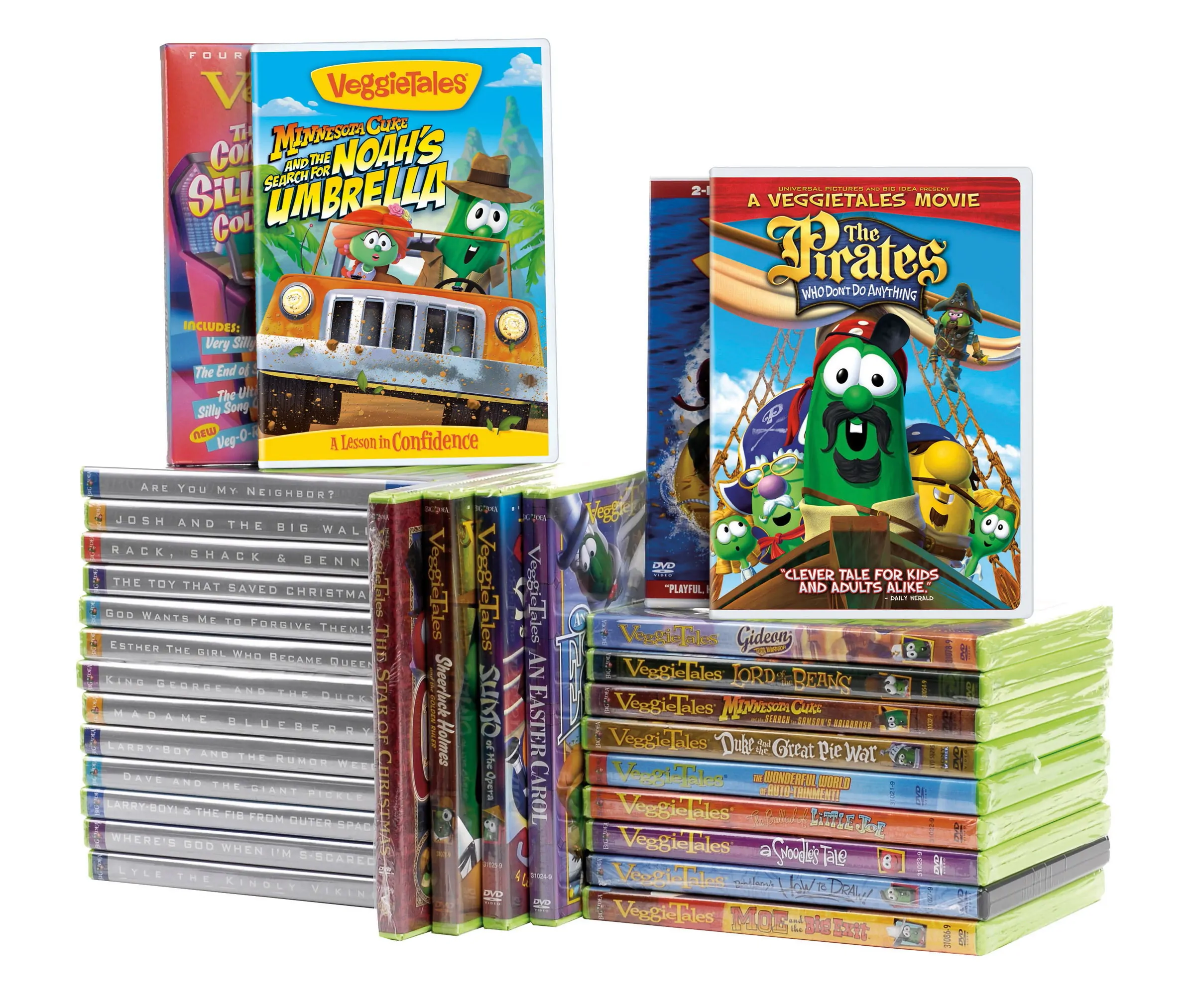 Here's how you can enter to win:

See our Christmas Giveaway 2009 post to read more about
participating in our Christmas Giveaway

Either link back to this post and include a Christmas Giveaway 2009 button in that post or on your sidebar, or link to the individual giveaways you choose to enter. We have a ton of different buttons and styles for you to choose from. Click here to get the button codes. (If you post and include the button, either in your post or on your sidebar, and link back here, you are good for all the giveaways. No more linking required.)
Please leave one comment below to enter this giveaway. You may earn additional entries for the following:
1. Subscribe to our Feed
2. Sign up for our Newsletter
If you are already subscribed and are on our newsletter list, you qualify for these two additional entries. Go ahead and leave your additional comments below.
As always, non bloggers are welcome to participate! We understand you can't link – but please spread the word to your friends via facebook, twitter, etc.
Entries are open from Thursday, November 5th through Frdiay, December 4th at 12pm EST.
Our winner will be drawn randomly and we will announce the winner Saturday, December 5th. Please make sure to check our site and your email address to see if you have won a prize. We must receive your reply within 5 business days. (If you want your prize to arrive in time — the sooner we hear from you, the better!)
This contest is open to both US and Canadian shipping addresses. Due to legal restrictions, this promotion void where prohibited.

Please see our site's Terms and Conditions of Use for a complete list of our Contest and Giveaway Rules.
* We received one copy of Saint Nicholas: A Story of Joyful Giving to review for this giveaway.
By 5 Minutes for Mom Contributor, Rachel