This post may contain affiliate links. Read my disclosure policy here.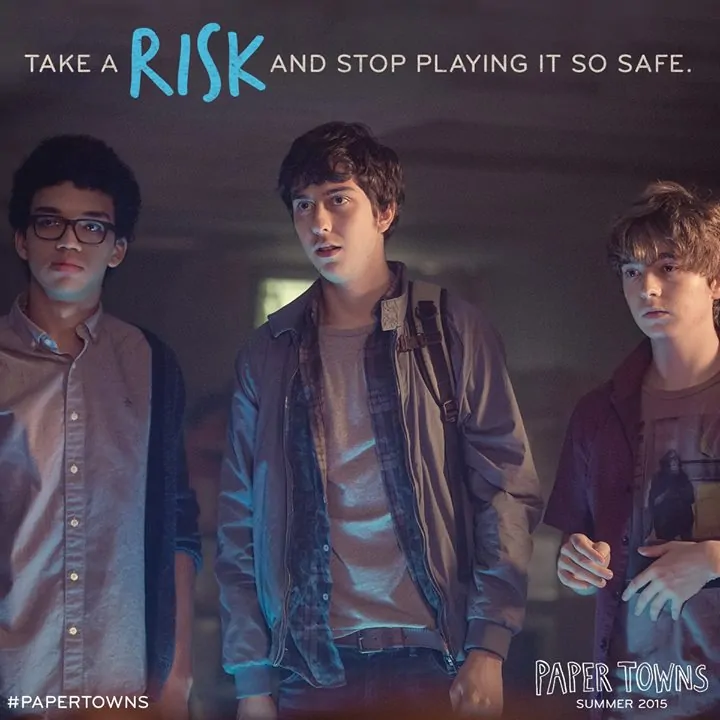 Jennifer here to share a sponsored post from 20th Century Fox about the new teen movie Paper Towns and give you a glimpse into my own high school years.
One of the reasons I enjoy reading YA novels is because it both helps me connect with my teen while also reliving my own teen years. My life wasn't nearly as exciting as what is depicted in most movies, and neither is my daughter's. I'm glad about that. It's even more fun to see it together.
When we heard that one of our favorite authors John Green's novel Paper Towns was going to be adapted into a film (following the blockbuster Fault in Our Stars movie), I was touched when she told me she wanted to see it with me, not her friends.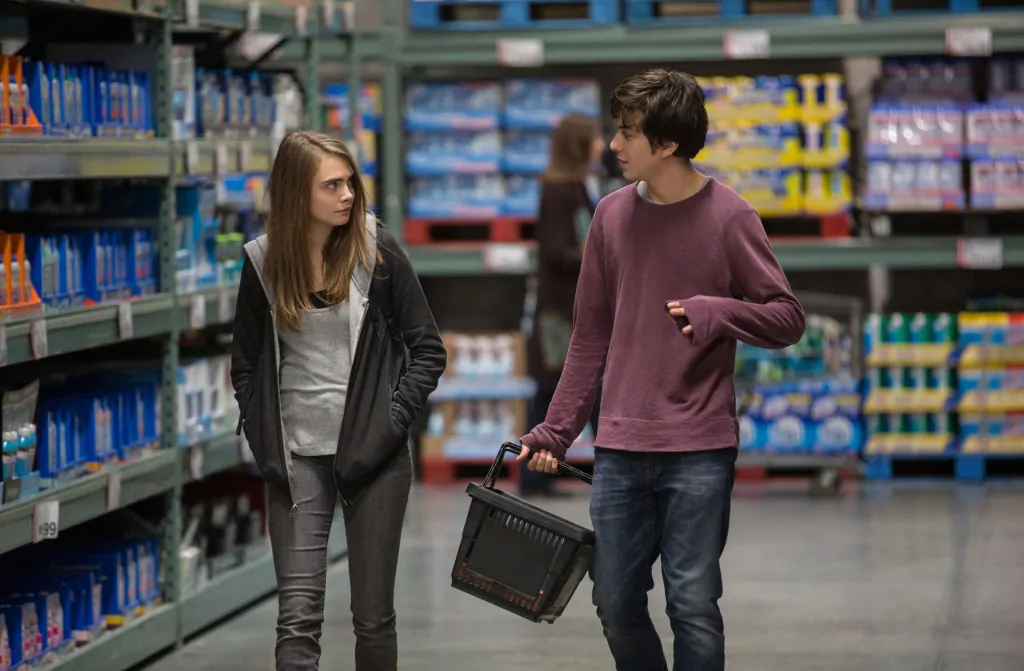 Did you have friends in high school who pushed you out of your comfort zone? Do you now?

I recently drove my daughter across country to drop her off at a 3-week pre-college art intensive. We built in a visit with my friend Mary. She was my best friend from 8th grade through high school, and we have kept in touch all these years. Being with her reminds me of the girl I was, but it's such a wonderful thing to be friends as adults as well.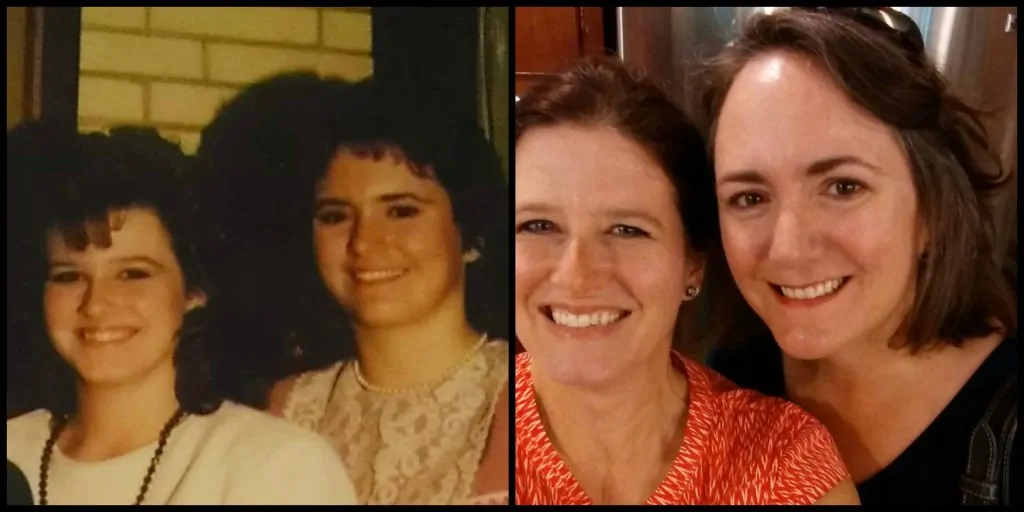 No we didn't have selfies in 1987. We set our handheld camera up on a table and the flash made huge shadows behind us.
Mary is an extrovert. She likes people and people like her. When we were pondering our weekend plans, she would say "Let's get a big group of people together and dot, dot, dot." Whether we were watching a movie out or in (That's on a VCR, teeangers, not streaming at your fingertips), checking out a restaurant, or just hanging out, it was always a "big group of people." If I had lived out high school in my comfort zone, I probably would have had about 3 friends. I probably would have been okay with that, but it was nice to get to know other people and sometimes more people did equal more fun. Of course there were times I did say, "No, let's just do something together by ourselves.
She pushed me to call that boy I liked (Yes, call — you know teeangers — on the phone?) and giving me a reason to do so: "Um, we found a gold chain at Mary's house. Did you lose one?" No, he didn't, because there was no necklace. That move didn't work, but it was a fun adventure.
Friendships can push us to try something new and can challenge our view of ourselves, but the really good friendships also do a fantastic job of reminding us who we really are or who we want to be.
My daughter does that too. I see her as a young adult woman, almost finished with high school, and I see how she is like me in so many ways, but I also have so much admiration for her courage to reach for her dreams. I'm not sure I had as much of that when I was 17. Heck, I'm not sure I have as much of that now.
My daughter and I are going to experience the adventure of Paper Towns together. Go see it this weekend with your daughter, better yet — with your daughter, your best friend and her daughter!
It opens July 24.
About the Film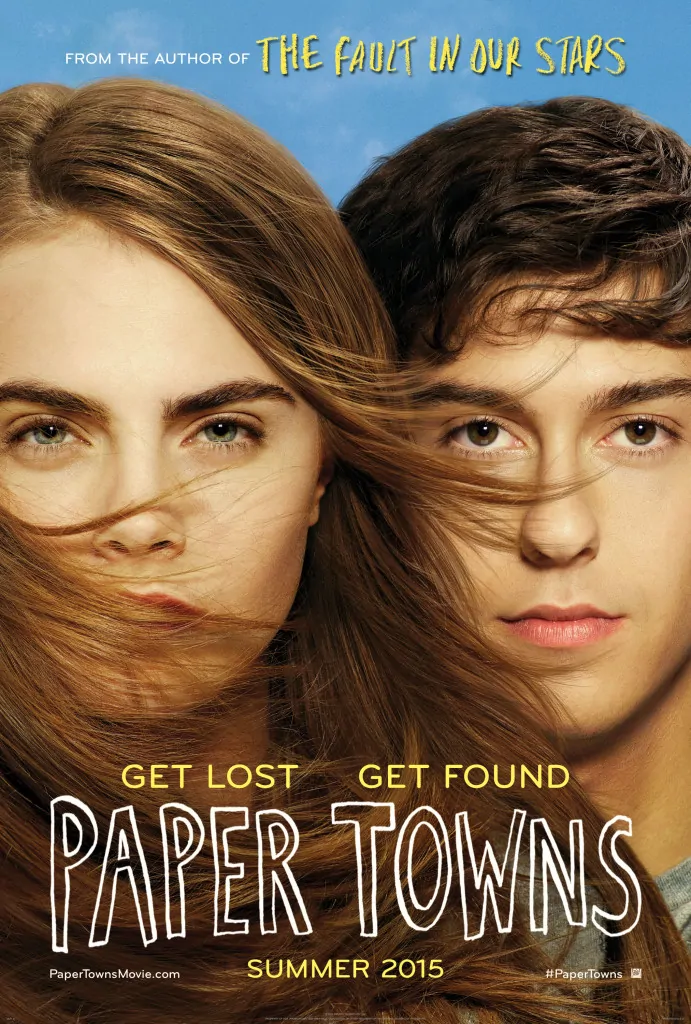 Adapted from the bestselling novel by author John Green ("The Fault in Our Stars"), PAPER TOWNS is a coming-of-age story centering on Quentin and his enigmatic neighbor Margo, who loved mysteries so much she became one. After taking him on an all-night adventure through their hometown, Margo suddenly disappears–leaving behind cryptic clues for Quentin to decipher. The search leads Quentin and his quick-witted friends on an exhilarating adventure that is equal parts hilarious and moving. Ultimately, to track down Margo, Quentin must find a deeper understanding of true friendship–and true love.

Starring: Nat Wolff, Cara Delevingne, Austin Abrams, Halston Sage, Justice Smith
Directed by: Jake Schreier
Screenplay By: Scott Neustadter & Michael H. Weber, based upon the book by John Green
Visit all the PAPER TOWNS websites – #PaperTowns
Like 'Paper Towns' on Facebook
Visit the Official Website