This post may contain affiliate links. Read my disclosure policy here.
Tonya here, and if you have been concerned about what your kids are watching, playing and sharing on-line then read on, because I'm going to show you why you need SmartFeed, a convenient way to manage digital media for kids across all content and devices.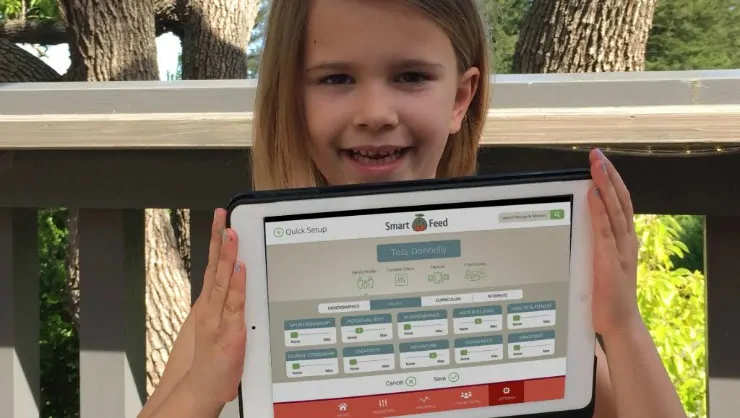 Kids today consume hours of unsupervised digital media a day. We literally hand our children devices and tablets for entertainment – and other than limiting screen time and ensuring they're not watching REALLY bad stuff, we hardly know what they are doing.
This is not because we're bad parents, but as you know, it's extremely challenging to stay on top of managing the choices of different apps, games, movies and shows on different devices for different kids, because let's face it their preferences and options available are constantly changing.
SmartFeed is a tool for you to easily and conveniently manage kids' digital media across all content and device platforms. Think Pandora (curated recommendations) meets Netflix (ease of delivery) with Facebook (like minded community) for parents. The goal is to do more than just filter out the bad stuff, but to feed our kids positive, engaging, healthy content instead.
SmartFeed was created to help you easily find inspiring, engaging media, apps, games, movies, and more that will positively impact your kids. Most importantly, one of their guiding principles is that they believe in supporting and giving back to organizations and communities with similar kid-centric missions.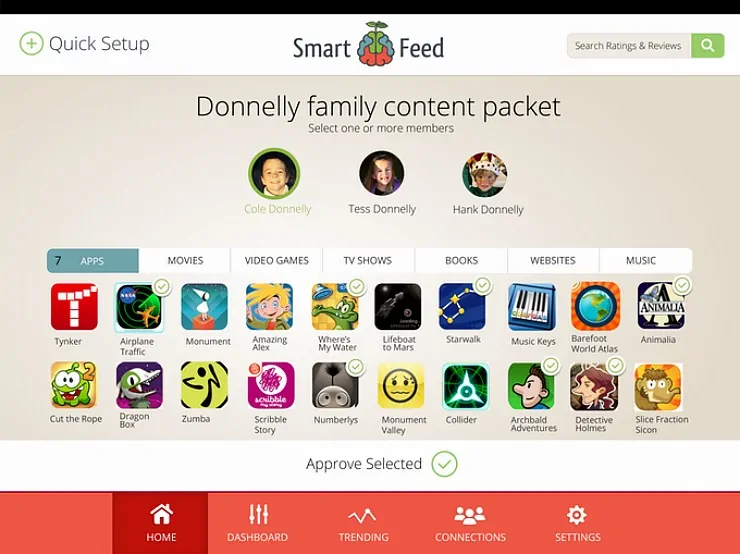 This is how it works:
So basically (like Netflix), you start by creating a family profile where you set dials and customize settings for each of your kids.  These dials are based on their age, gender, values, interests, school curriculum, family dynamics and more.
You can then easily curate content for apps, Netflix shows, YouTube videos, movies, online games and books.
Next, SmartFeed delivers a regular "Family Packet" with media recommendations by child, and selected content can be loaded directly to your family's devices. You have management and reporting tools to monitor what they are watching / playing and to set limits on screen time.  And finally, you can connect with other like-minded families (based on anonymized profiles) to get recommended content and media management best practices.
So, what does this cost?
Subscription fees will start at $14.99/month – but if you head over to Kickstarter and make a pledge that cost can be adjusted to as low as $4.99/month depending on the reward option you choose.
Although SmartFeed is over 50% funded they still need your help (and the clock is running) for their Kickstarter campaign which will help build SmartFeed 1.0 with curation and parent recommendations/ratings feature sets.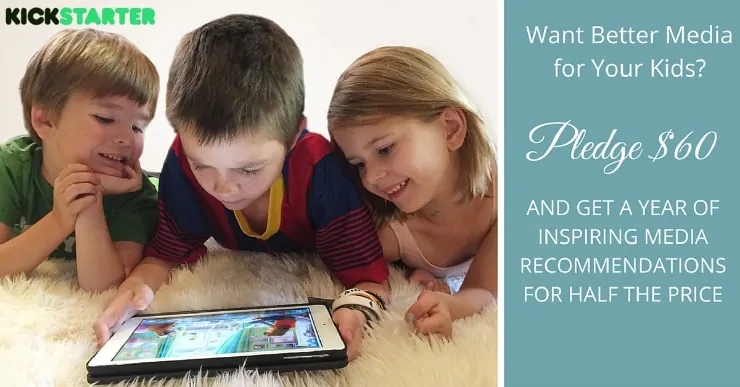 Learn more about SmartFeed here:
Website | Facebook | Twitter | LinkedIn | YouTube | Instagram
Share With Your Friends
Let's help make their Kickstarter a success! 🙂
[Tweet "If you have kids online, here's a smart #Kickstarter project to back… @YourSmartFeed"]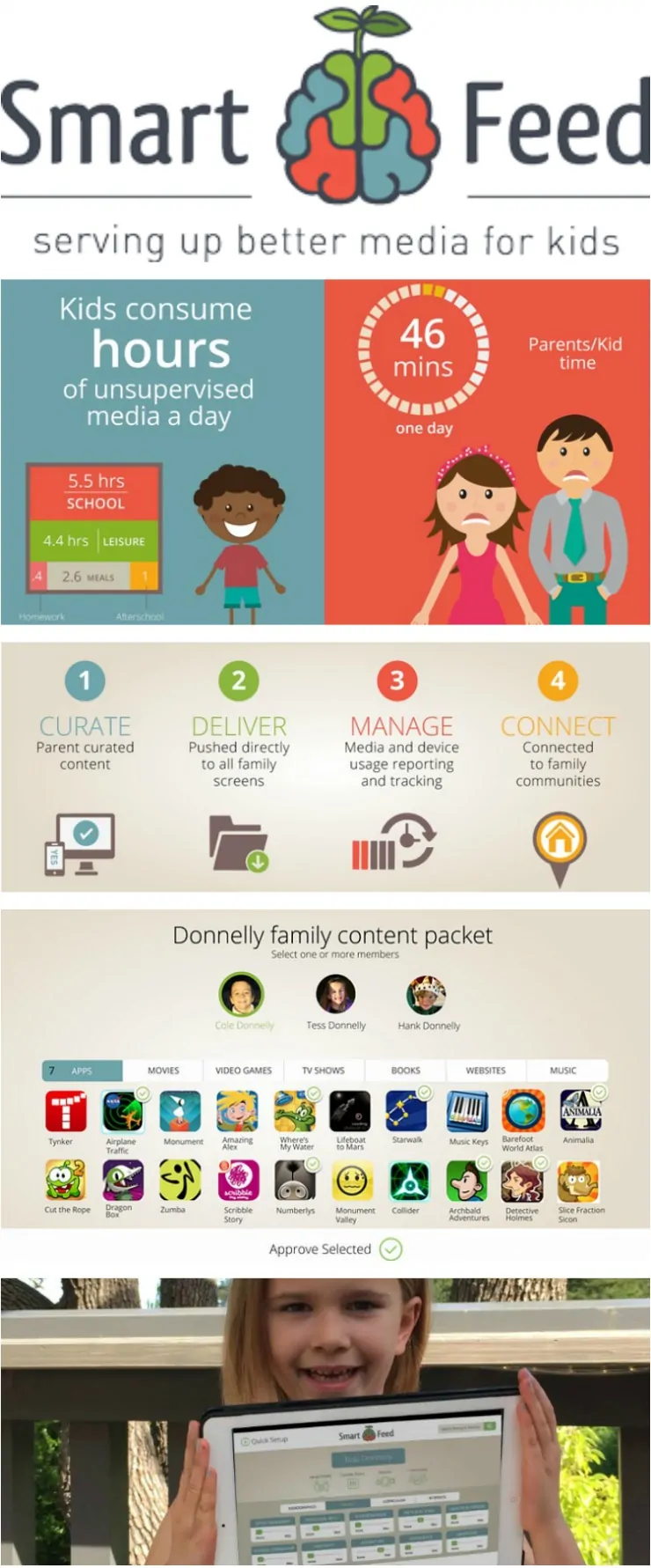 Written by Tonya Staab, lifestyle blogger at Create-Celebrate-Explore
I received compensation from SmartFeed in exchange for writing this review. Although this is a sponsored post, all opinions are my own.