This post may contain affiliate links. Read my disclosure policy here.
5 easy #TravelTipZzz that will save you time and money on your next trip… Susan Carraretto, co-founder of 5 Minutes for Mom, here sharing my best travel hacks. Thanks to ZzzQuil™ for sponsoring this post.
Traveling is like everything in life — the more you do it, the better you get at it.
While I haven't visited fifty countries or touched down on every continent, I have filled up quite a few pages in my passport over the years.
I grew up in a family that traveled and over the last forty years of my life, I have packed up for a fair share of trips, both for pleasure and for work.
And while I love to travel, see new places, and meet new people, I am not a huge fan of packing. But then again — who is?
Packing is the trial we have to go through to get to the adventures waiting on the other side.
Packing like a pro, however, can make the process a lot easier and save you time and money on your journey.
My Top 5 Travel Hacks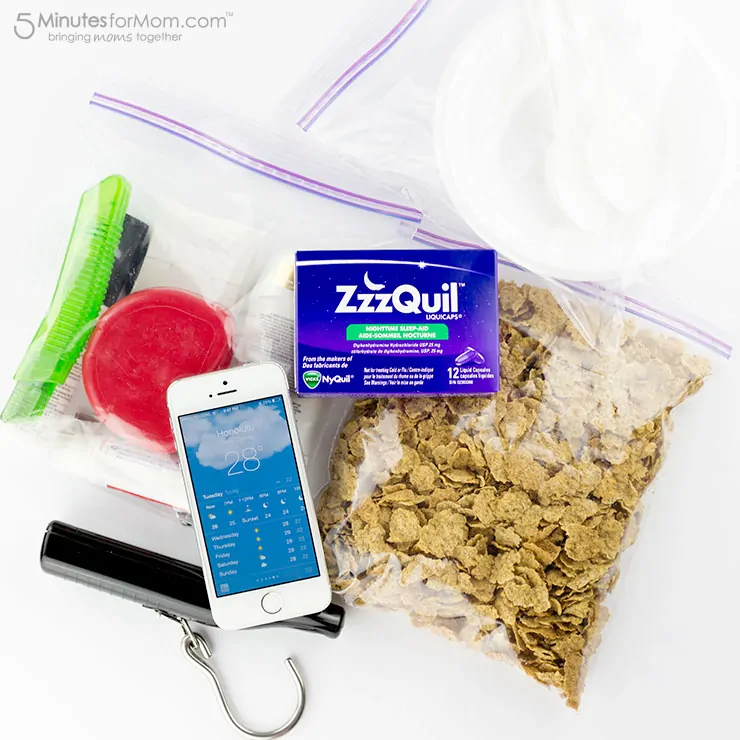 As the years have gone by, I have come up with a number of travel hacks that make my packing and traveling run more smoothly.
So, as a part of this special ZzzQuil #TravelTipZzz Blog Hop, I have chosen my top 5 travel tips…

1. Make a Travel Folder in Your Email
While my mom still likes to print out every document she could possibly need on a trip, I tend to save the paper and lighten my load by making a folder in my Gmail for all my travel related emails, such as airline tickets, hotel reservations and conference schedules.
As I plan my trip and email confirmations come in, I simply label the emails and add to my travel folder.
So whether I am filling out border forms at the airport, checking in at my hotel, or trying to find my work itinerary, all my information is right there and ready for me.
2. Add Your Destination City to Your Weather App
We all are hoping for clear skies on our travels.
As my trip gets closer and I begin to plan what to pack, I add my destination city, or cities, to my weather app on my phone.
With the city added to my weather app, I can keep a close eye on weather forecasts or changes as I prepare for my trip.
And, just as important, while I am on my trip, I can continue to quickly check in on weather forecasts.
3. Keep a Packed Bag of Travel Toiletries and Travel Necessities Ready to Go
Because I travel quite often, I keep bags of my travel toiletries and necessities packed and ready to go.
I have one large plastic bag with my larger items, such as shampoo, lotions, razor, etc.
And one medium sized plastic bag with the toiletries/liquids I pack in my carry-on luggage.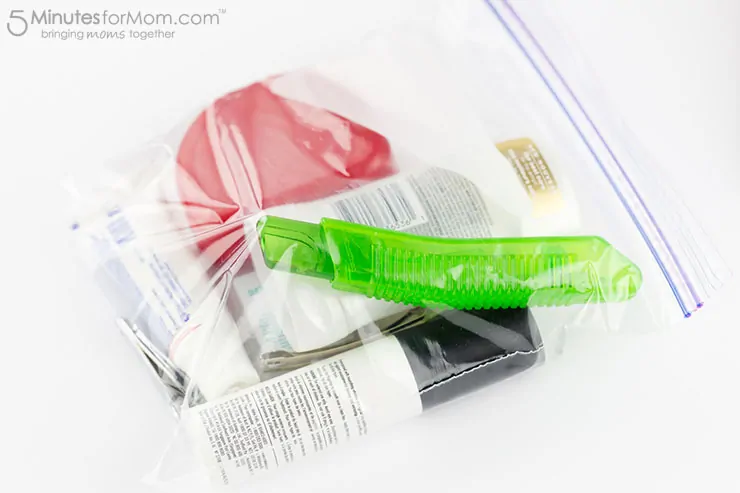 Some of the items I may not have duplicates of, and so I have to take them out to use them day to day. But when it is time to pack, it is easy to grab those few items and add them to my bags.
For different trips I may need different toiletries. For some trips I may need to pack more items like sunscreen and for other shorter trips, I just go with the bare essentials I can fit in my carry-on bag.
But having the bags ready with the items I travel with most regularly means I just need to quickly go through the bags and add or omit a few items. (And it definitely helps me to not forget things like my razor!)
4. Pack Breakfast and Late Night Snack
I value sleep above all else. And I like to save money!
So I come prepared.
If my choice is get up an hour earlier to eat breakfast in a cafe or the hotel restaurant or to sleep in for an extra hour, I will always choose sleep.
But, I don't want to be ordering up expensive room service for a quick breakfast fix.
And breakfast isn't the only issue.
Since I am often flying from the pacific coast to the east coast, when I arrive at my hotel it is usually late at night. Not only are the restaurants closed but, even if I wanted room service, it is sometimes closed as well.
Besides, I don't waste calories and dollars at midnight when I just want to curl up with a bowl of cereal and watch a few minutes of TV in my hotel room before I fall asleep.
So yes, I pack cereal.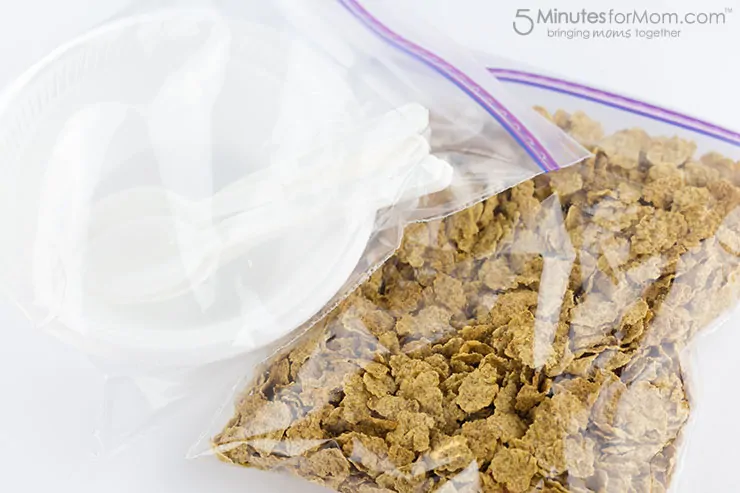 I love cereal. It is my go-to bed time snack at home and it is my go-to bed time snack on the road.
It is easy to pack, keeps me healthy and uumm… regular… on my trip, and it is super fast to eat while I am scrambling in the morning to get out the door on time.
How do I travel with cereal???
I pack a plastic bag with my high fiber cereal, as well as a bag with disposable bowls, spoons. For milk, I usually pack a bag of powdered milk in case I can't buy milk when I arrive. But most often I can buy a small carton of milk somewhere and, if the hotel doesn't have a fridge or mini-bar, I fill up a bucket of ice and keep the rest of the milk cold for my breakfast.
In addition to cereal, I also pack some nuts for quick snacks and a few protein or cereal bars, in case I have to eat on the run.
Yes, I have this down to a science people.
Do you know how many dollars and calories I have saved by traveling with cereal and snacks?
I can't even imagine.
5. Pack Zzzquil with Your Medications
Not only do I have bags of travel toiletries ready to go, but I also keep a bag of travel medications packed in my medicine cupboard.
(I actually have two different bags ready — one for when I travel with my kids and one for traveling by myself.)
As with my toiletries, even if I have to add or remove certain items for different trips or replace older/expired medications, having these bags already packed is a super big time saver.
And since sometimes I have trouble sleeping, I always travel with a sleep aid.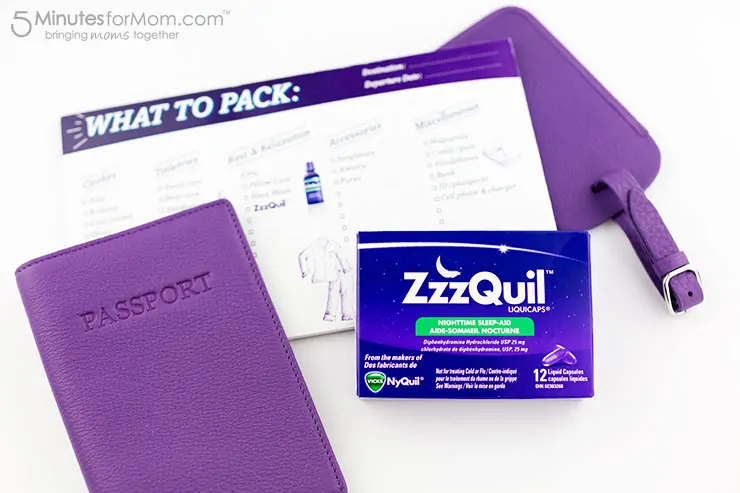 ZzzQuil™, from the makers of Vicks® NyQuil™, is "a non-habit-forming sleep-aid for the relief of occasional sleeplessness that helps you fall asleep easily, sleep soundly and wake refreshed."
ZzzQuil I can get the sleep I so desperately need so I can be at my best and enjoy my trip.
Yes, I am even more grateful for the sound sleep than I am for my bed time cereal fix. 😉
BONUS TIP
Okay, I had a hard time keeping my tips down to just five. I have so many!
But here is one more quick tip if you shop when you travel or attend conferences with a lot of swag and you are concerned about keeping your luggage under the maximum weight.
Pack a handy travel scale so you can ensure your suitcase is under the max weight. That way, you don't have to be embarrassed at the front of the long baggage line when your bag is too heavy and you have to go unpack it in the middle of the airport.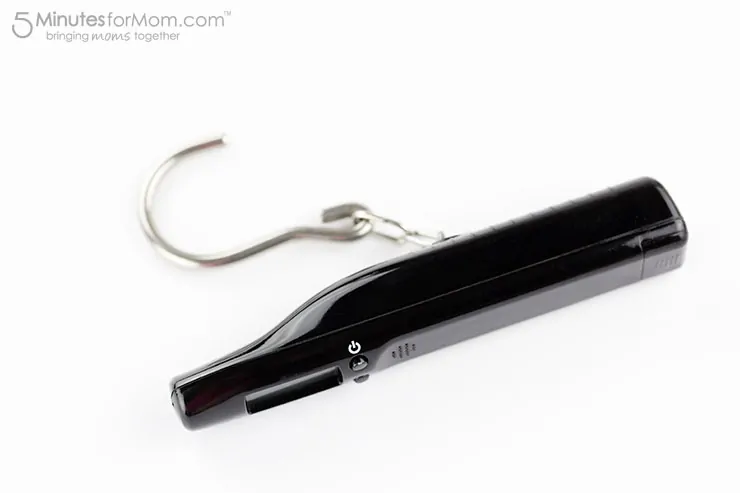 But, if you ever do have to unpack your suitcase in the airport, don't worry. We have all been there.
Just remember, in a pinch, throw out heavy items that don't cost much like those extra hotel bottles of shampoo, and put on a few of your sweaters and your heaviest shoes. You can WEAR as much as you want on the plane. They don't weigh you!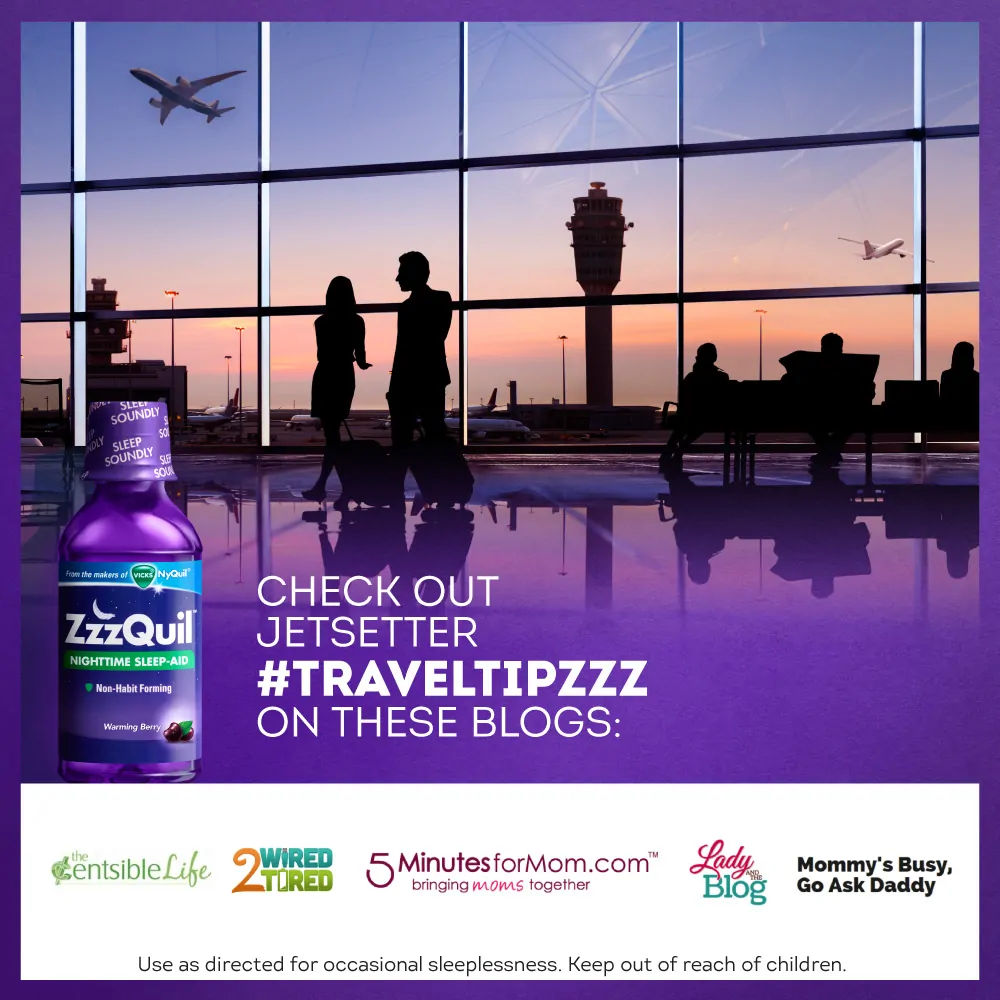 For more travel hacks, visit these other bloggers…
Also take a peek into the travel life of Vera from Lady and the Blog.
To get to know ZzzQuil better, find them on Facebook and Twitter.
What are your best travel tips? I would love to learn from your experiences too…
Here is to happy traveling and restful sleeping!
Written by Susan Carraretto, co-founder of 5 Minutes for Mom. This post is sponsored and 5 Minutes for Mom is a member of Vicks Ambassador Network. As always, our opinions are 100% our own.