This post may contain affiliate links. Read my disclosure policy here.
Disney sent 5 Minutes for Mom contributing blogger Dawn Cullo to Orlando, FL to attend the Disneynature Monkey Kingdom press event which included a visit to Disney's Animal Kingdom Lodge. Dawn's expenses have been paid for the trip but no other compensation were paid and all opinions are Dawn's.
Vacationing at Walt Disney World can be full of unique experiences but when you stay at Disney's Animal Kingdom Lodge your family is in for a real treat. The unique design of this hotel provides views of over 200 animals on the 4 savannas at the lodge and many animals can be viewed from the balcony of your hotel room.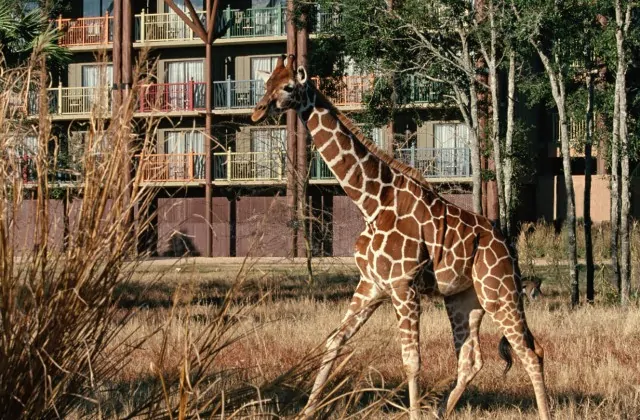 I had the pleasure of attending a blogger group interview at Disney Animal Kingdom Lodge restaurant, Sanaa, to share a meal with Greg Peccie, their Animal Operations Manager.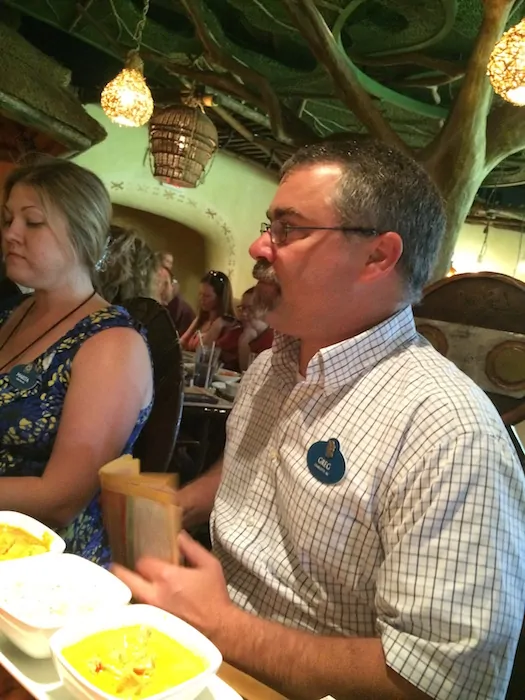 Greg was part of the opening team of Disney's Animal Kingdom Lodge in 2000 and has been in his current role since 2006. His main responsibility is to make sure that his employees have what they need to make the animals happy and well taken care of.
While interviewing Greg he informed us of the many activities available at Disney's Animal Kingdom Lodge.
Cultural Immersion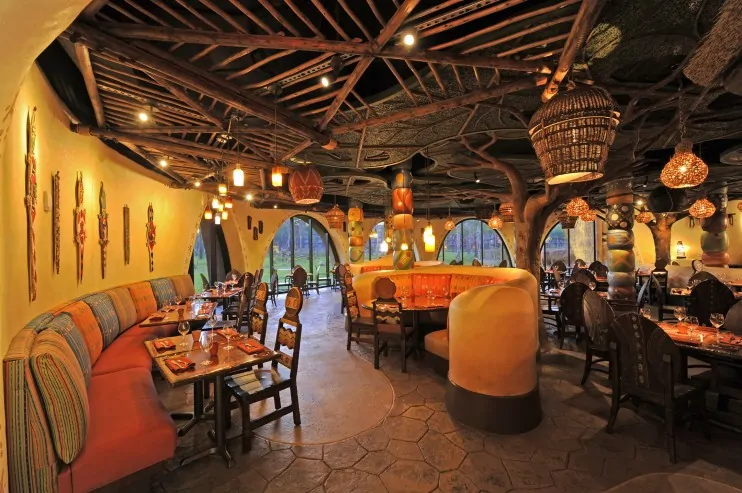 Guests can take advantage of African inspired events such as a cultural tour of Sanaa restaurant, African face painting, tour to learn about the story behind the design of the lodge, learn to play african drums, or listen to personal stories of Cultural Representatives about life in Africa.
Culinary Exploration
Select from a variety of culinary experiences such as wine tasting, cookie decorating, Inkoma, a culinary tour of Boma-Flavors of Africa and Greg's favorite the opportunity to dine with an Animal Specialist for lunch as Sanaa.
During this "Untamed" lunch at Sanna (Wed & Sat 12:00) you will enjoy interacting with an animal expert while enjoying a four-course meal. This lunch is recommended for for ages 8 and up. The cost is $49 of adults and $29 for ages 3-9.
Fantastic Indian-style Bread Service at Sanaa.
Tomato Salad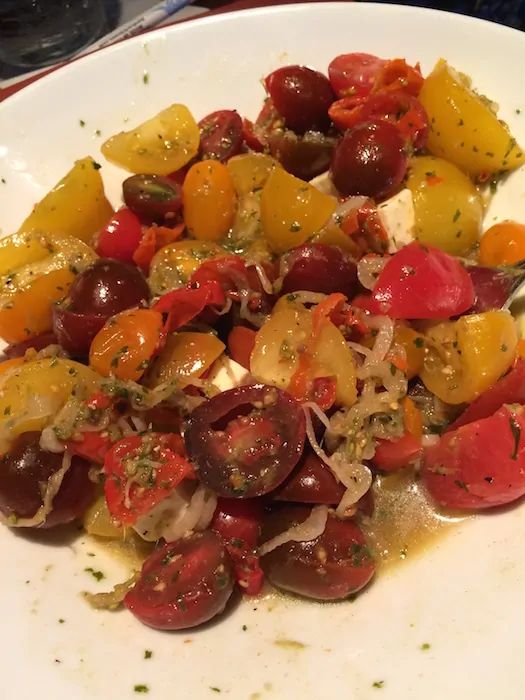 Butter Chicken, Rice and Shrimp.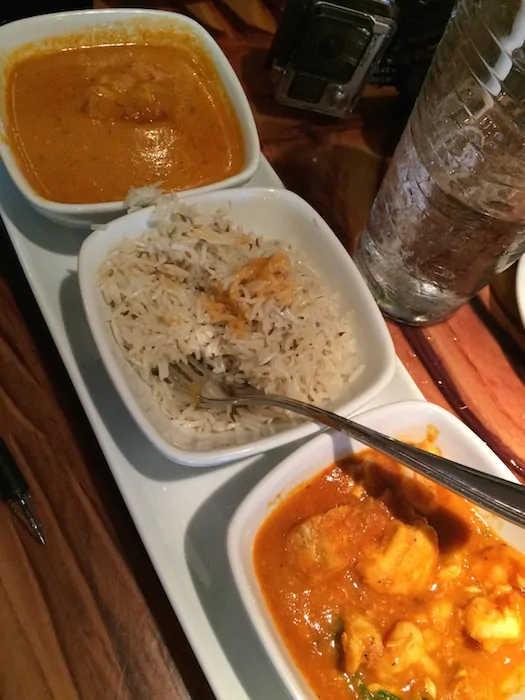 Animal Programs
Grab a Wildlife Spotting guide to help you identify the animals you find on the savanna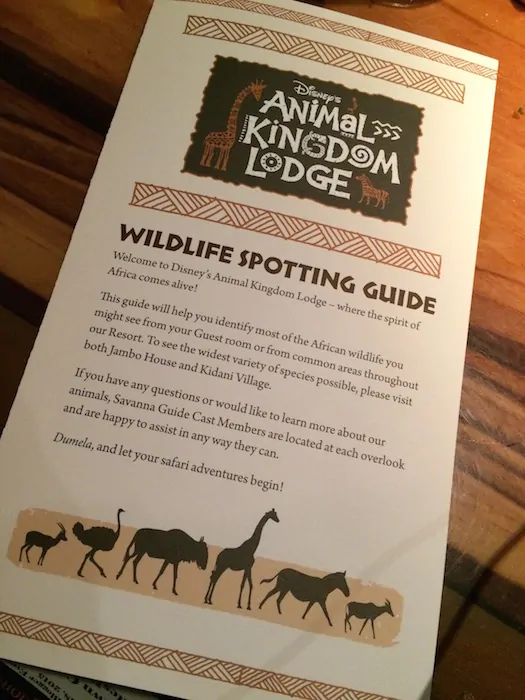 These animal involved activities are unlike anything you've probably experienced before. You can go on a night safari, learn about the vocalizations of wildlife, use real scientific equipment to learn how experts track wildlife, or meet a savanna guide and learn about wildlife and African Culture.
Lastly, the Wanyama Safari takes you on a tour in a private vehicle of the savannas surrounding the lodge as well as dinner at Jiko-The Cooking Place.  With this tour a portion of the proceeds are donated to the Disney Worldwide Conservation Fund.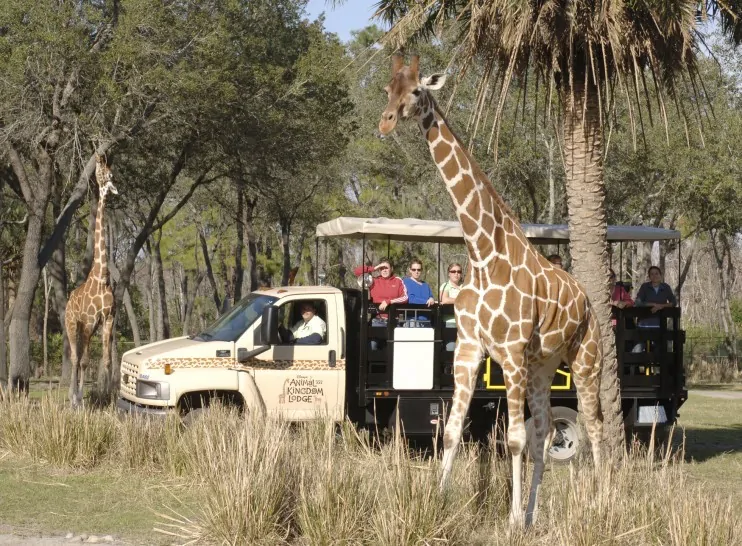 Staying at Disney's Animal Kingdom Lodge could be a vacation just by itself.  I'd love to go back and spend a few days just at the lodge.  Have you stayed there before? What was your favorite activity?
Monkey Kingdom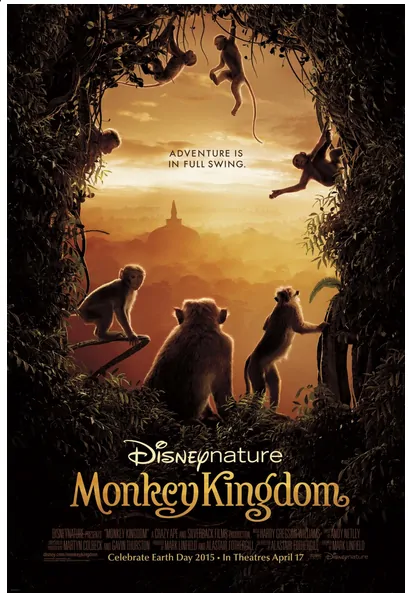 Like all families, Maya's has more than its share of colorful personalities—and she's determined to give her son a leg up in the world.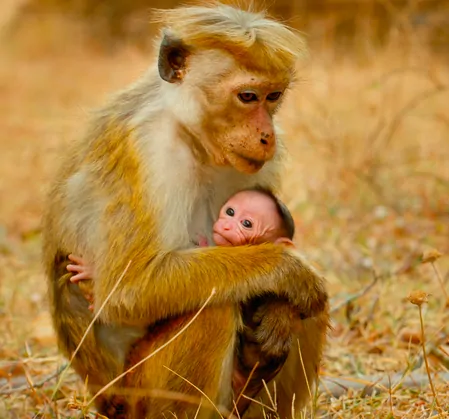 When their longtime home at Castle Rock is taken over by powerful neighboring monkeys, Maya's whole family retreats, and she uses her street smarts and ingenuity to uncover untapped resources amidst strange new creatures and unsettling surroundings.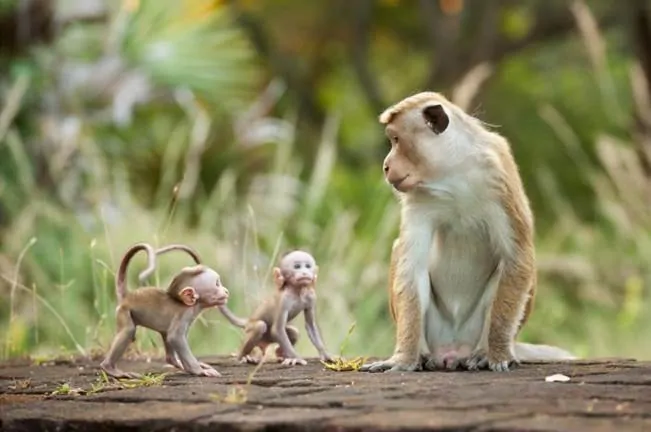 Ultimately, they will all have to work together to reclaim Castle Rock, where Maya can hopefully realize her dreams for her son's future.
Monkey Kingdom is now playing in theaters everywhere.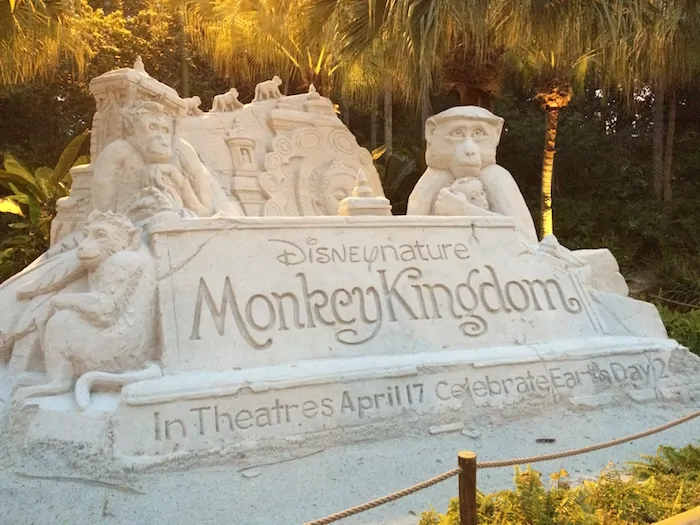 Read my review of Monkey Kingdom here.
Written by 5 Minutes for Mom Contributor, Dawn Cullo.