This post may contain affiliate links. Read my disclosure policy here.
I love going to the movies.
A "night out" where I can escape the routine of my busy life and get lost in a story on the big screen is a welcome treat.
And occasionally when an awesome family movie comes out, I'll take my girls for a rare and thus extra special trip to the movies.
To celebrate Visa Checkout and Cineplex's new promotion, I was able to take my two girls, Julia and Sophia, and my niece Olivia to see the new release of Monkey Kingdom.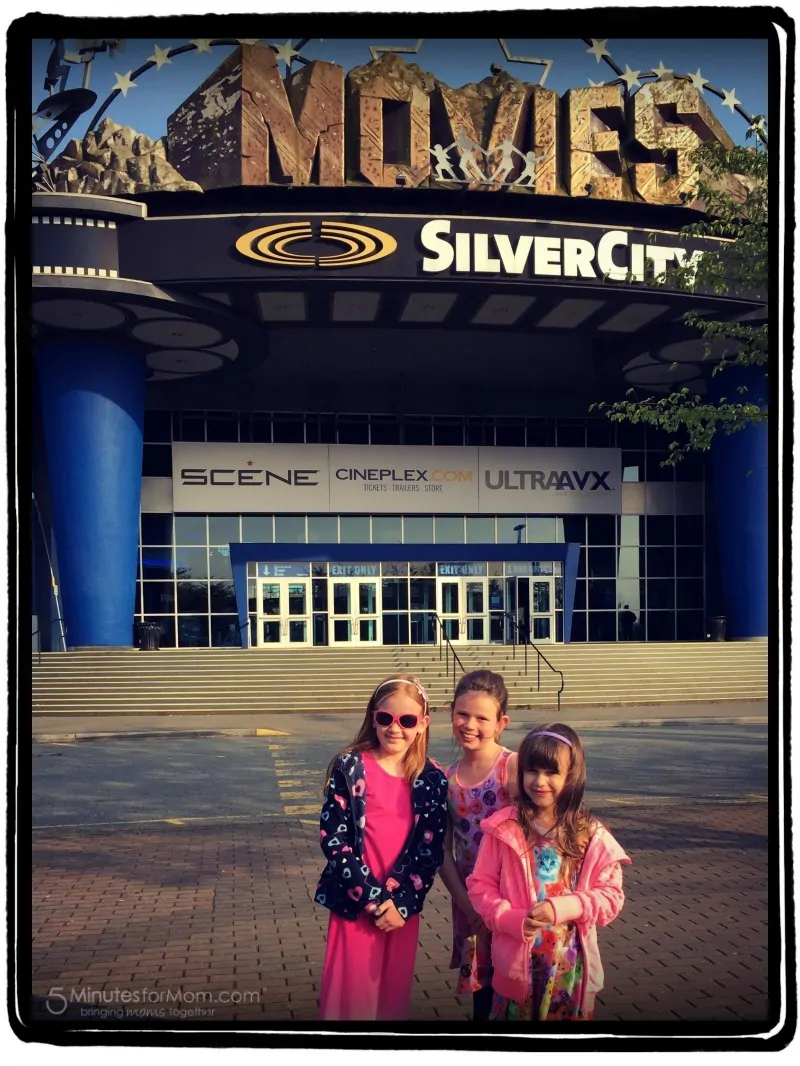 We turned it into a "day and night out" type of event. You see we were downtown Vancouver on Saturday for Olivia's cheer competition. After she was done her routine we decided to play "tourist" a little downtown and then head to an early showing of the movie. Since we were out and about and on a tight schedule of packing in as much fun in a day as we could, I pulled out my smartphone and went online to purchase our tickets.

Especially with it being the opening weekend of "Monkey Kingdom", I didn't want to risk the movie being sold out when we arrived. (I would have had three very upset monkeys on my hands!)
Since I had previously signed up for a Visa Checkout account, it was only a few clicks to purchase our tickets on my phone at cineplex.com.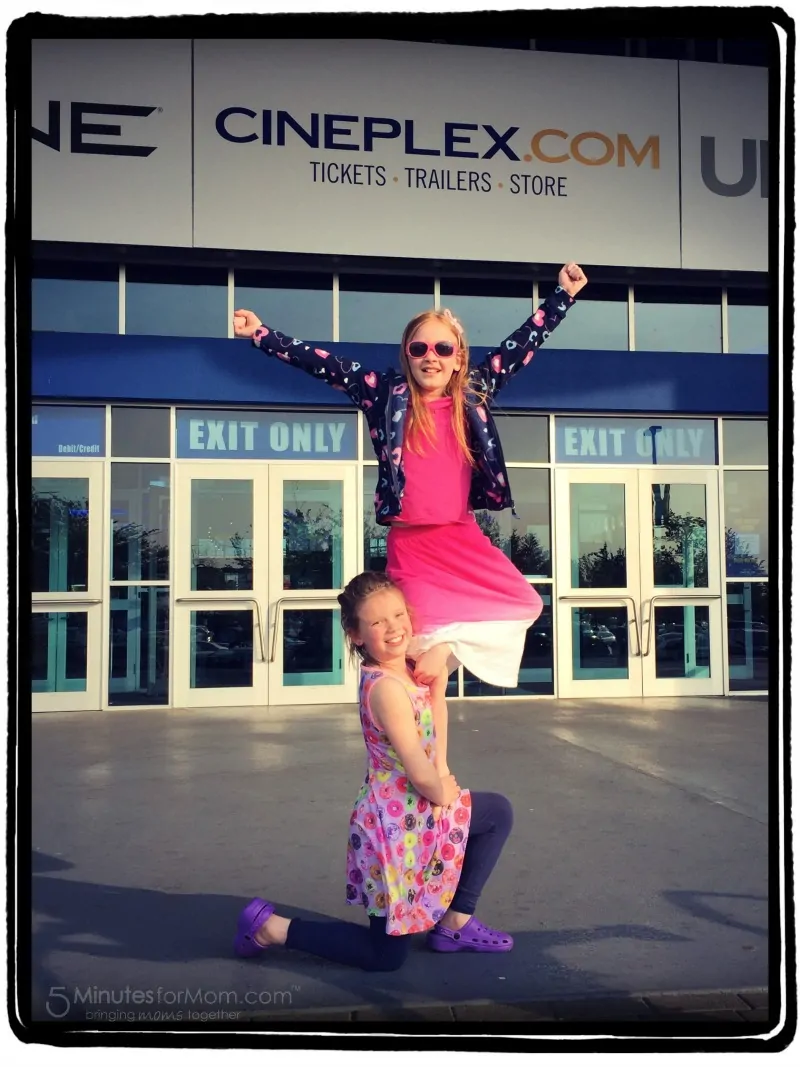 Then we could relax and plan our arrival time to allow for purchasing popcorn and getting seated just before the movie started. We had a perfect "night out".
Do You Want To Win A "Night Out"?
Keep reading and then enter at the bottom of this post to win a $100 Visa Gift Card.
But first…
Sign Up for Your Visa Checkout account so that you have a single account sign-in that you can quickly use across all your devices. I love that I just need that username and password and I don't have to fumble around trying to key in my credit card number when I want to quickly buy a movie ticket or a pair of shoes or … well… basically anything I can buy online!
(You can use Visa Checkout at tons of Canadian online stores — you can see a list here…)
Canadians can sign up to breeze through online checkout at http://checkout.visa.com
Step One: Create a username and password.
Step Two: Enter your payment and shipping information. (You only have to do this once.)
Step Three: Look for the Visa Checkout button when you're shopping online, enter your username and password, and go!
Visa Checkout is a secure way to pay online. Watch the video below to see how easy it is to use…
Get Your Next Movie Free

Here's a fabulous reason to treat yourself to a movie… From now through May 3, 2015, Canadians who use Visa Checkout on Cineplex.com will receive their next movie free. Get all the details here…
Enter To Win
We're thrilled to be able to give one of our Canadian friends a $100 Visa Gift Card for you to enjoy a "night out".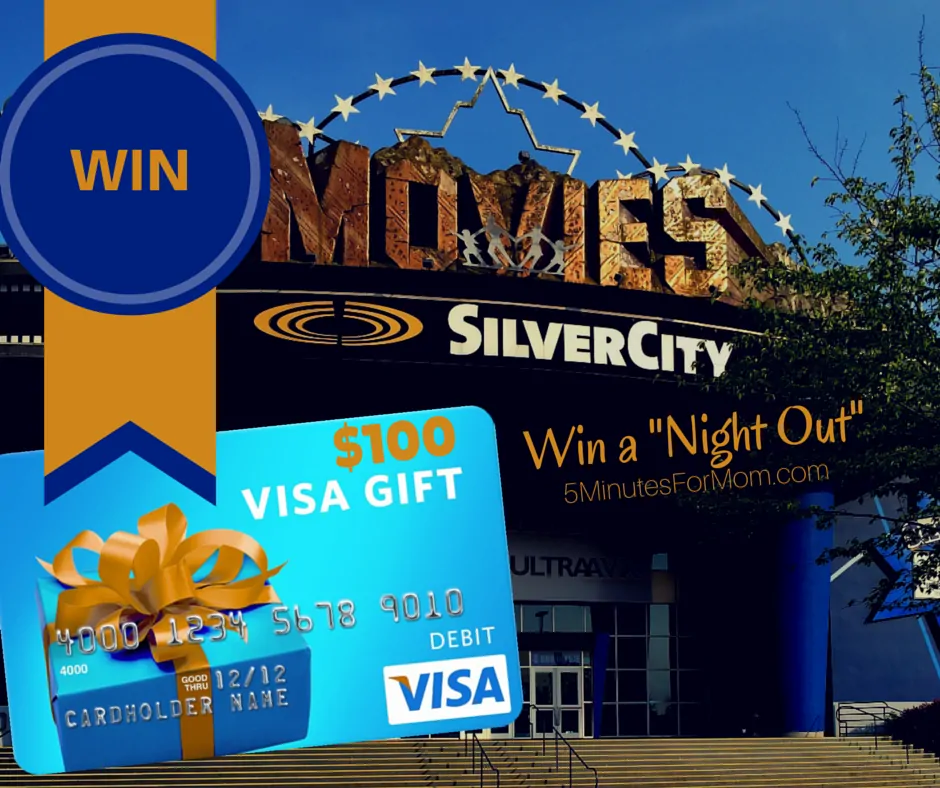 (This is one of those rare giveaways that is especially for Canadians. So many of our giveaways are for US residents only, but this is sponsored by Visa Canada and so this is a treat for the Canadians in our community.)
To enter to win, please leave us a comment letting us know which movie you would go see if you won. Then use the entry form below…
We want to thank our sponsors at Visa Canada and Cineplex for including us in this "treat" of a campaign. And we especially want to thank you for reading, sharing and supporting "5 Minutes for Mom".
Written by Susan Carraretto, co-founder of 5 Minutes for Mom
Talk with me: @5minutesformom and Facebook.com/5minutesformom
Pin with me at pinterest.com/5minutesformom