This post may contain affiliate links. Read my disclosure policy here.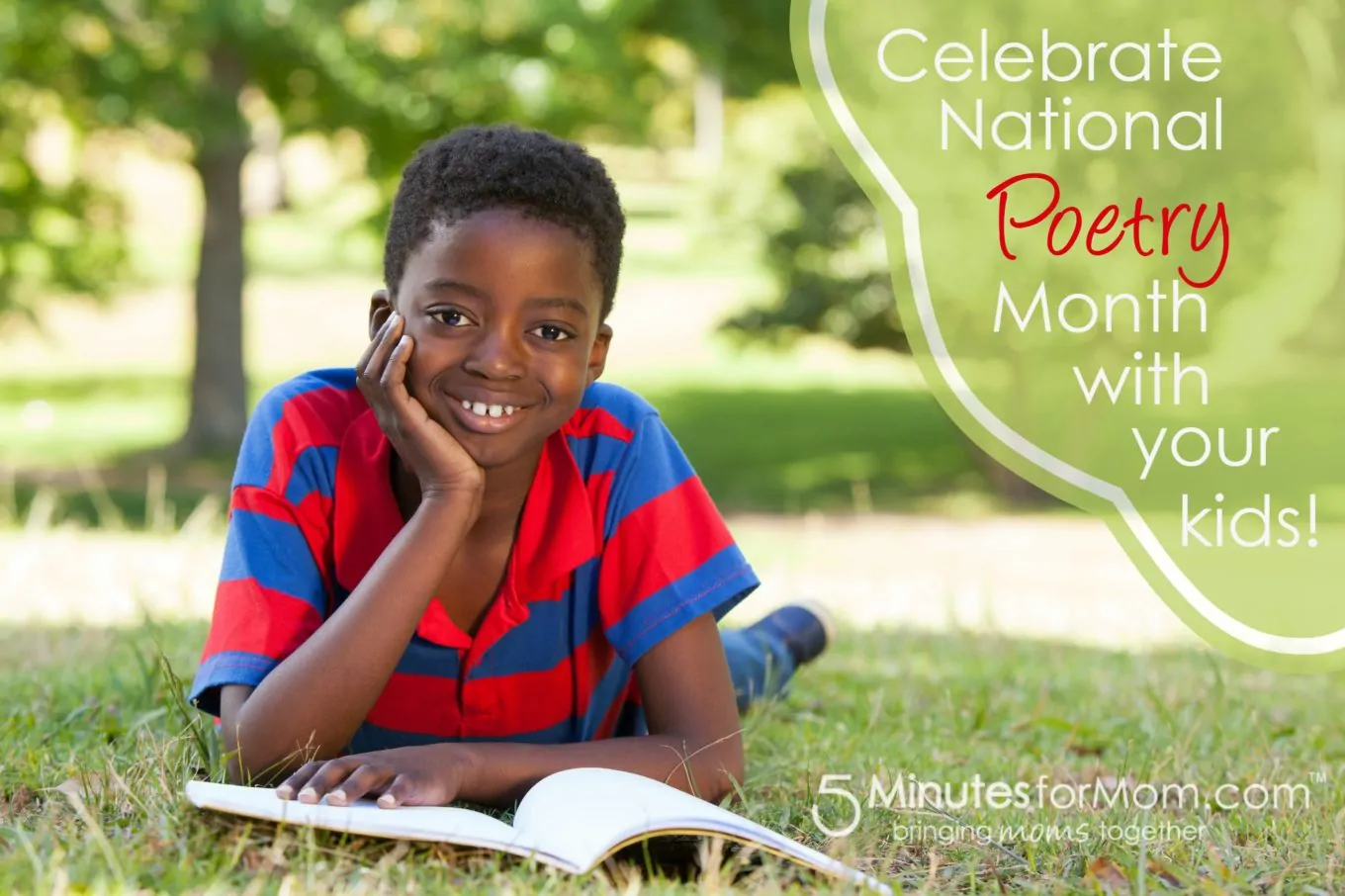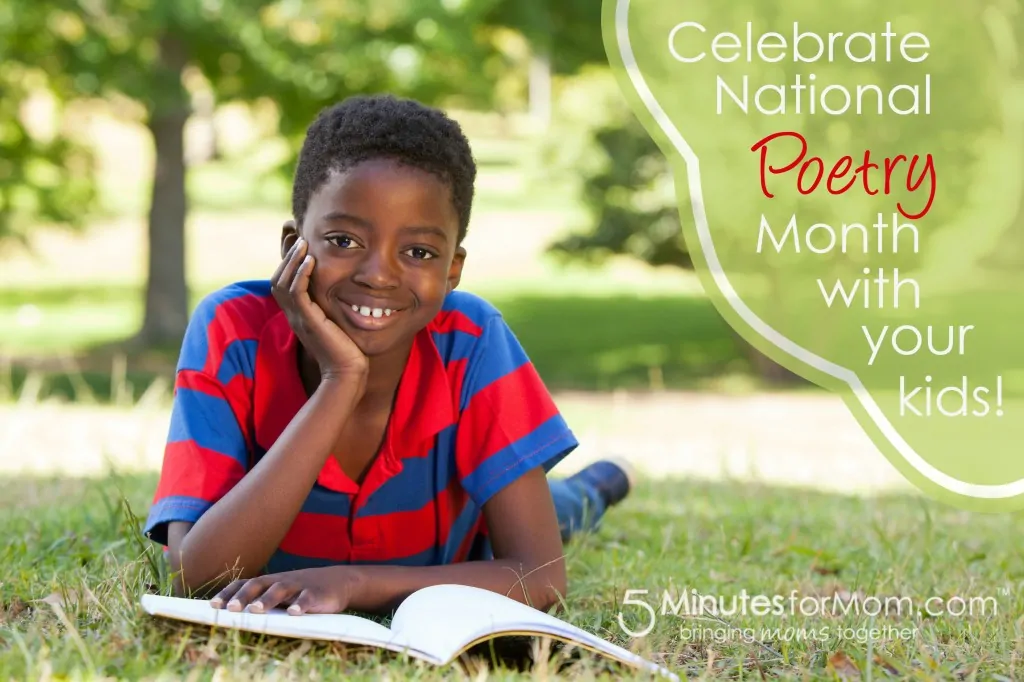 5 Minutes for Books reviewer Dawn shares some suggestions for exploring poetry with your children. Some books featured here were received as reviewer copies, and affiliate links are included in the post. 
April is said to bring spring warmth and rain, flowers and sunshine, and interestingly enough, those are all topics fitting for poetry, which is perfect for April, as well. Established nineteen years ago by the Academy of American Poets, National Poetry Month is celebrated every April in schools, libraries, and homes across the U.S. Regardless of location, anyone can join in the fun by reading poetry all month long.
Much of my reading focus over the last fifteen years or so has been on children's literature, as both a teacher and a parent, and the vast majority of poetry that I've read has been written for children. Reflecting on how I've tried to incorporate poetry into snuggly rocking chair reading time with my babies or with a whole class of preschoolers, I see some different types of poetry emerging.
Baby's First Poetry: Nursery Rhymes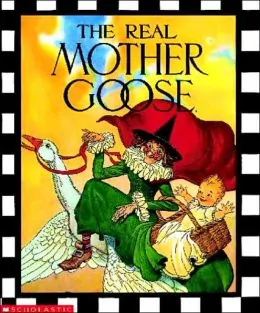 They come out instinctively, I think, as new parents rock a fussy baby or hum gently to help a little one get ready for sleep. Nursery rhymes that were introduced to us when we were so very young just seem to stick with us, filed away somewhere in our brains. A classic collection of these appear in the beautiful The Real Mother Goose, by Blanche Fisher Wright, first published in 1916. The distinctive checkerboard cover immediately gets me thinking of familiar rhymes, and this book has sat on my children's bookshelves as well as my classroom shelves over the years. Poetry in the form of nursery rhymes can be incorporated into any part of the day with a young child– a little "Rub-a-dub-dub, three men in a tub," as you wash hands before lunch, some "Humpty Dumpty" as you play on the playground– and the repetitive nature appeals to kids, who just love to sing and read material over and over again.
Poetry in Picture Books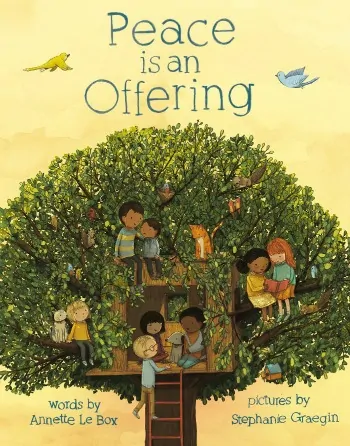 Sometimes they tell an entire narrative, and other times they are made up of separate poems that share a common theme, but either way, poetry fits perfectly in a picture book reading experience. The recently released Peace is an Offering by Annette LeBox is a lovely story of how individuals can find and spread peace among their family, friends, and community members. (For more details, read my full review on 5 Minutes for Books.) The rhyming structure meshes with the gentle messages, resulting in a quiet, thoughtful read.
Bringing haiku into the mix is another new picture book, Won Ton and Chopstick (check out my review and giveaway at 5 Minutes for Books) by Lee Wardlaw. Wardlaw's second book about Won Ton, a tough but tender shelter cat adopted by a young boy, sees Won Ton's newfound comfort getting tread upon by the arrival of a puppy in the house. The classic haiku structure has long appealed to children, especially elementary school children who can't help but count the syllables as they read along. Amy Ludwig Vanderwater's Forest Has a Song is another personal favorite, perfect for encouraging a love and appreciation of the outdoors. In this collection of twenty-six poems, all four seasons are described in poems of various lengths, perfect for reading just a few in a sitting if you're pressed for reading time.
Funny Poems to Get Kids Laughing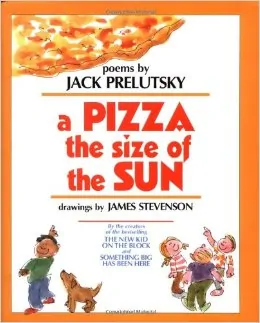 One name was very, very well known among my students for his funny poems, perfect for reading at the beginning at group meetings or fun for sharing during a reading circle time. You were thinking of Shel Silverstein, right? Okay then, two names. Silverstein is legendary, and he has certainly held the attention of my students many a time over the years with his classic collections. Perhaps the name Jack Prelutsky isn't as familiar to you, but it should be. Prelutsky's collections of humorous poems never cease to bring the giggles, and I can attest to the effects they've consistently had on the 3-5 year old demographic after more than a decade in the preschool trenches. My beloved copy of A Pizza the Size of the Sun is quite dog-earred and sticky-noted from years of use in a classroom, and it now sits on a shelf in my younger kids' bedroom, right alongside Silverstein. Grab a book of poems by either author and take some time to appreciate the funnier side of kids' poetry with your children this month!
Storytelling in Verse: Poetry for Older Readers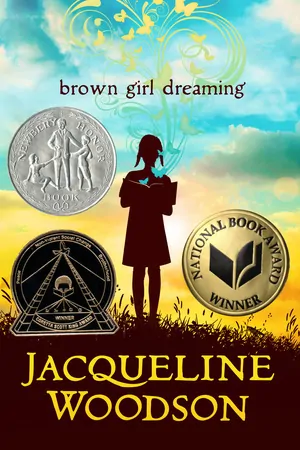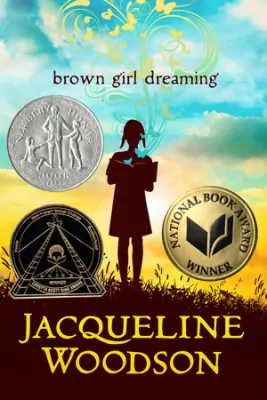 Novels or autobiographies in verse aren't as common, but the variation in storytelling method can be a way to reach children differently, or reach different children altogether. Jacqueline Woodson's Brown Girl Dreaming has wowed audiences of older children and adults since its publication last year, along with being named both a Newbery Honor Book and receiving the National Book Award for Young People's Literature, among other awards. My almost-9 year old daughter and I have been slowly reading this book of autobiographical verse together, and we do so in small increments so that we can really talk to each other about the reading as we go along. Woodson chronicles her childhood growing up in both South Carolina and New York City, worlds apart in experiences and expectations. Her experiences as an African-American girl in the 1960s and 1970s provide fodder for conversation and contemplation between parents and children today.
Thanhhà Lại's Inside Out and Back Again, also a Newbery Honor Book and National Book Award winner, is a novel based on the author's experience of immigrating to the United States after leaving Vietnam during the war. This highly praised novel sits on our living room shelf adjacent to Woodson's, in the "on deck" position right now, and I look forward to reading it with my daughter soon. I hope that she can draw out parallels between the two books in both structure and form, as well as thematically. Poetry can open young readers' eyes to the experiences of others in the world, and do so in a format that encourages critical thinking during reading.
Whatever your children's ages, there are poems out there in various forms for them to give a whirl. Celebrate National Poetry Month this April with some good old Mother Goose, a haiku, a rhyming picture book, some laugh-inducing collections, or a novel in verse. Happy reading!
Pin It For Later
Be sure to check out our new 5 Minutes for Books Pinterest page, as well as the books board at 5 Minutes for Mom's page.