This post may contain affiliate links. Read my disclosure policy here.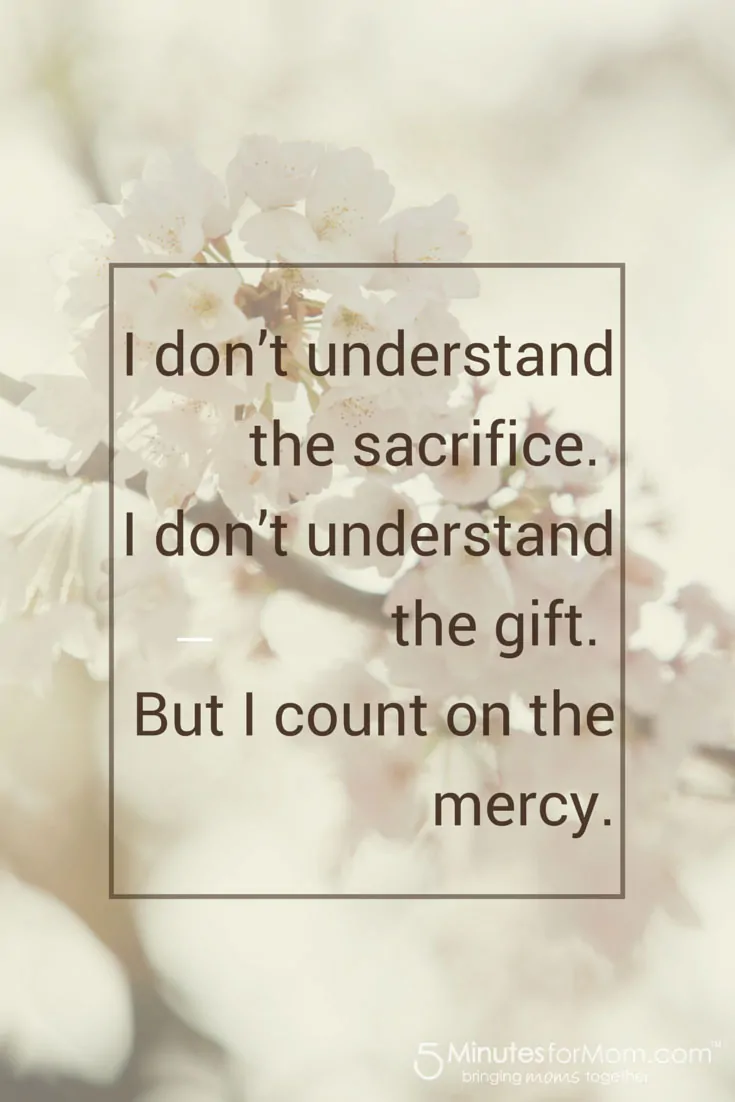 It is 11:17pm and tomorrow is Good Friday.
But instead of approaching this holy day with contemplation and sacrifice, I am figuring out how to keep my kids entertained over the long weekend and how I am going to sneak away to buy goodies from with the Easter Bunny.
I try to find perspective during my hectic mom life — to breathe in the grace and freedom and beauty. Yet, as soon as the breath has disappeared, I race to my next moment. I live in "hurry up."
It is impossible for me in my cozy, cupcake-filled world to ever grasp the true sacrifices of Christ, his ultimate suffering. My Easters are sweetened with chocolate bunnies and little girls' spring dresses.
What does it say about my faith and my choices that my kids and I relate to a fictional, basket-carrying bunny more than to Christ on the cross?

Well, I suppose it says that my daily life doesn't include attending crucifixions. It does include a lot of chocolate. And children who squeal for magical bunnies.
I guess none of us living over here in our comfortable North American, 21st century world, can truly relate to what went on 2000 years ago.
I will press pause though. I will quiet my world. And I will be grateful.
I don't understand the sacrifice. I don't understand the gift. But I count on the mercy.
Thank you God, for not giving up on me.
Written by Janice Croze, co-founder of 5 Minutes for Mom