This post may contain affiliate links. Read my disclosure policy here.
Did you know that today, March 31, is National Crayon Day?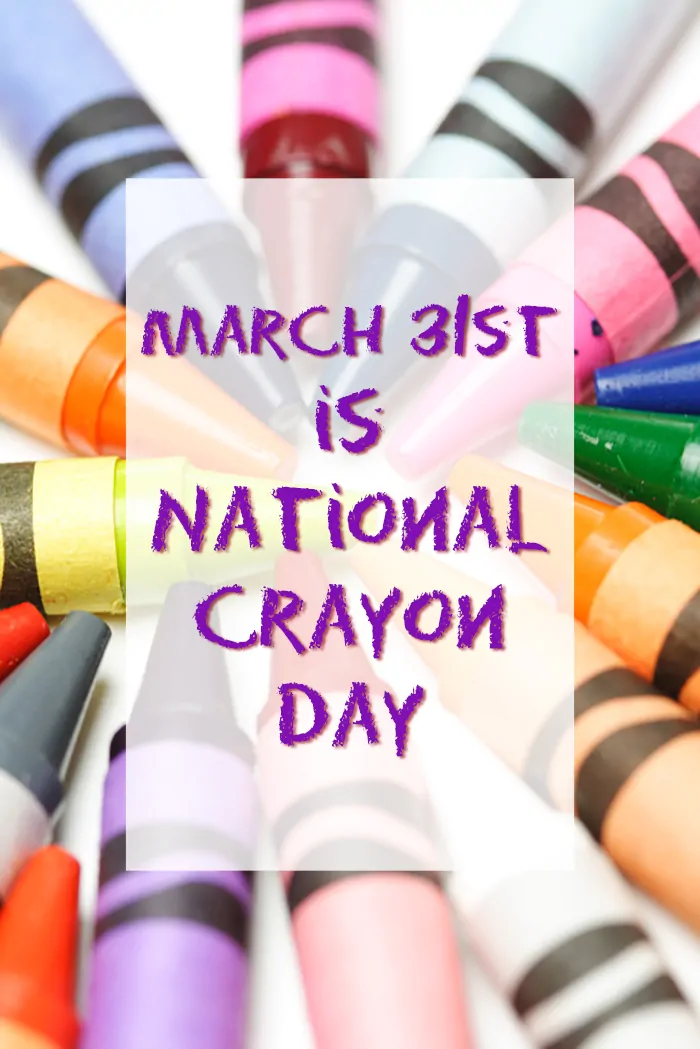 I don't remember coloring as much as I remember taking that beautiful giant box of crayons with the sharpener built in and arranging the colors by hue, over and over again. I loved the new points on each color and the bright waxy perfection in each little stick.
Here are some crayon facts and crafts to share with your child. Better yet, relive your childhood and sit down and do some coloring today!
Fun Crayon Facts
Crayons are the 18th most recognizable smell in the world
Crayola alone produces 12 million crayons a day and nearly 3 billion annually
Well over 100 million crayons are thrown out every year by more than 15,000 family-style restaurant chains across the U.S.
112 average crayons equals one pound of waste
Teachers spend an average $750 of their own income on school supplies, such as crayons, each year
Crayon Collection, a national initiative that collects millions of repurposed crayons from restaurants across the country each year, and the National Head Start Association (NHSA) have formed a partnership that will bring crayons into thousands of Head Start classrooms.
The average child wears down 720 crayons by their 10th birthday
Try one of these crayon crafts today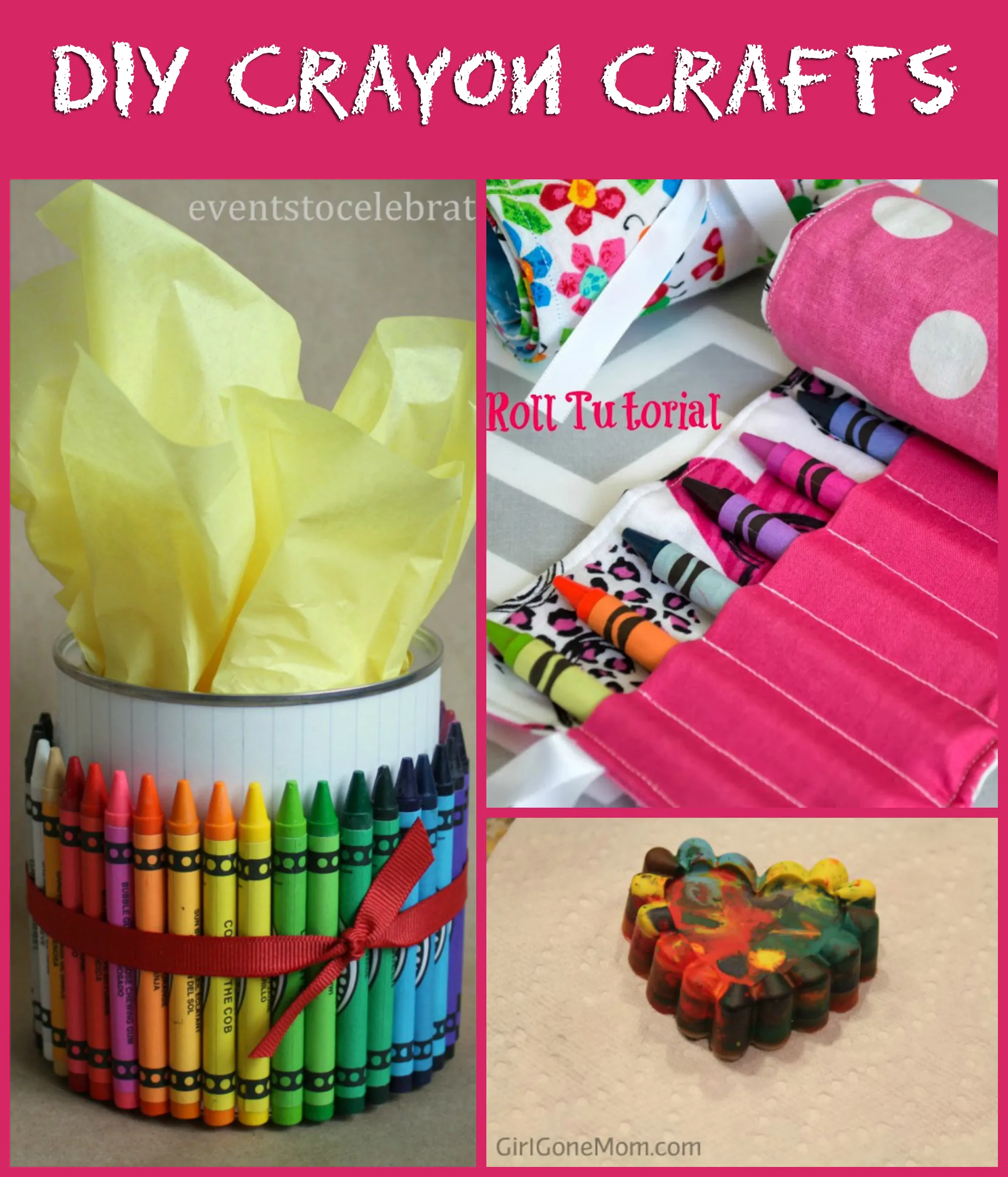 DIY Crayon Hearts from Girl Gone Mom – these look so fun.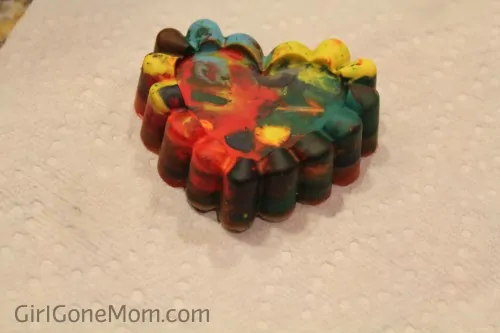 Crayon Roll Tutorial from Almost a Supermom – these look like a great idea for a road trip or to keep in your car for running errands!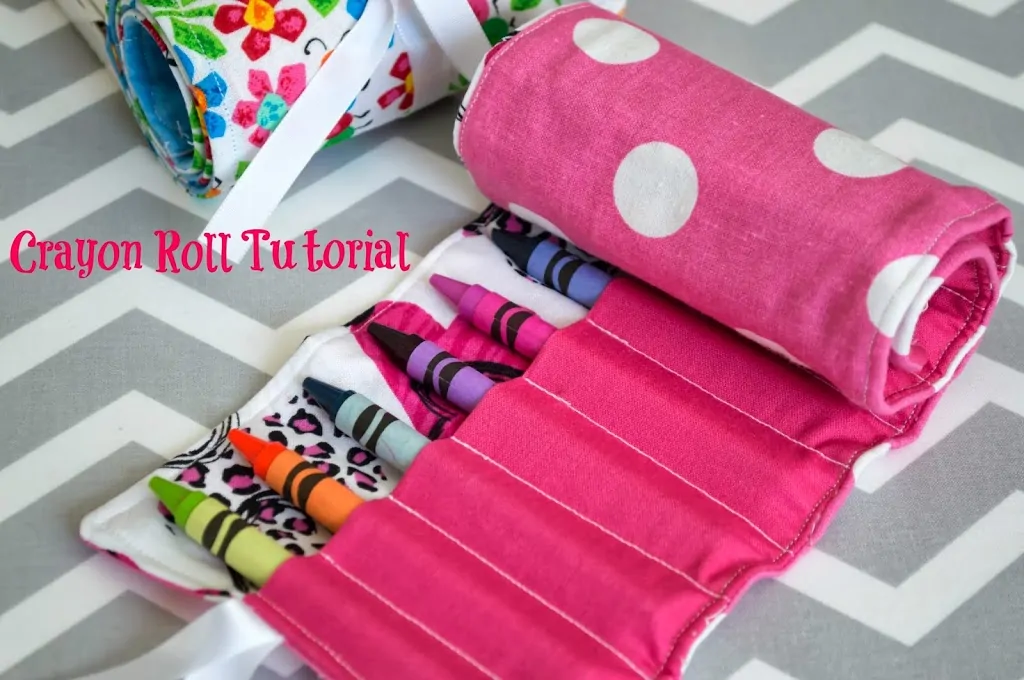 DIY Crayon Pencil Holder from Events to Celebrate – So cute and easy to make!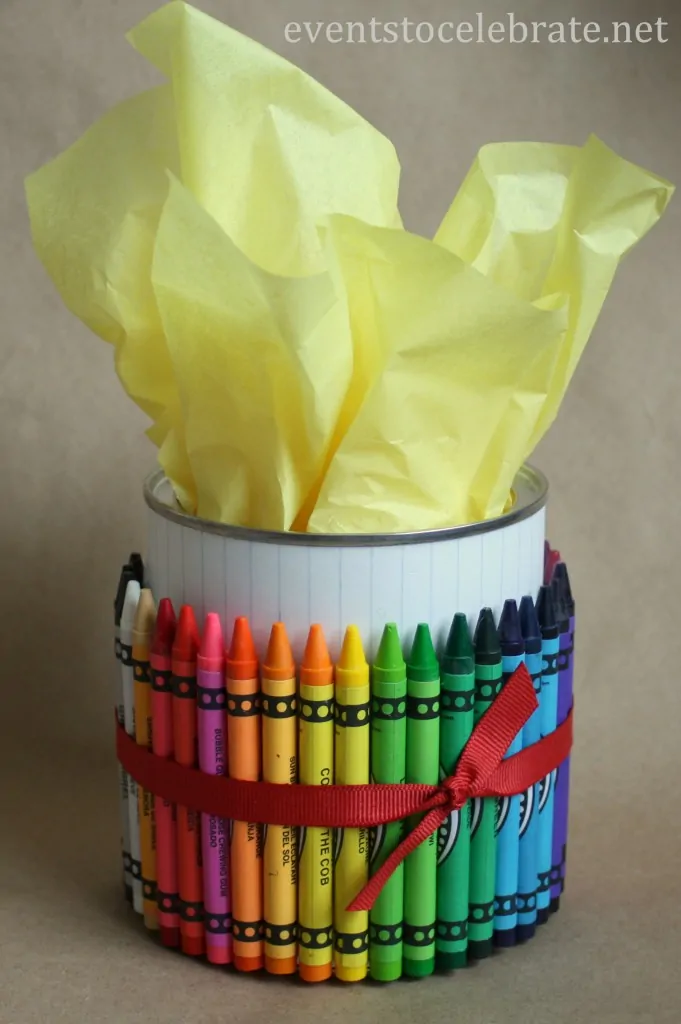 Here is a fun tutorial on how to make the melted crayon art you see all over Pinterest – How to Make Melted Crayon Art from Glorious Treats.
This tutorial shows you how to make a Crayon Monogram, from Show Me Mama.
How about a Crayon Wreath? This would be a great idea for teach appreciation week which is coming up soon, from Phar-Ma (Working Mom).
And for your lego fans these DIY Lego Man Crayons will definitely be a hit! From Doodle Craft Blog.
Do you have a favorite crayon craft? Tell us about it in the comments!