This post may contain affiliate links. Read my disclosure policy here.
5 Minutes for Books managing editor Jennifer Donovan is here to reminisce about her daughter's tween years as she shares a helpful tool for you to use to help answer your tween girl's tough questions. This giveaway post is sponsored.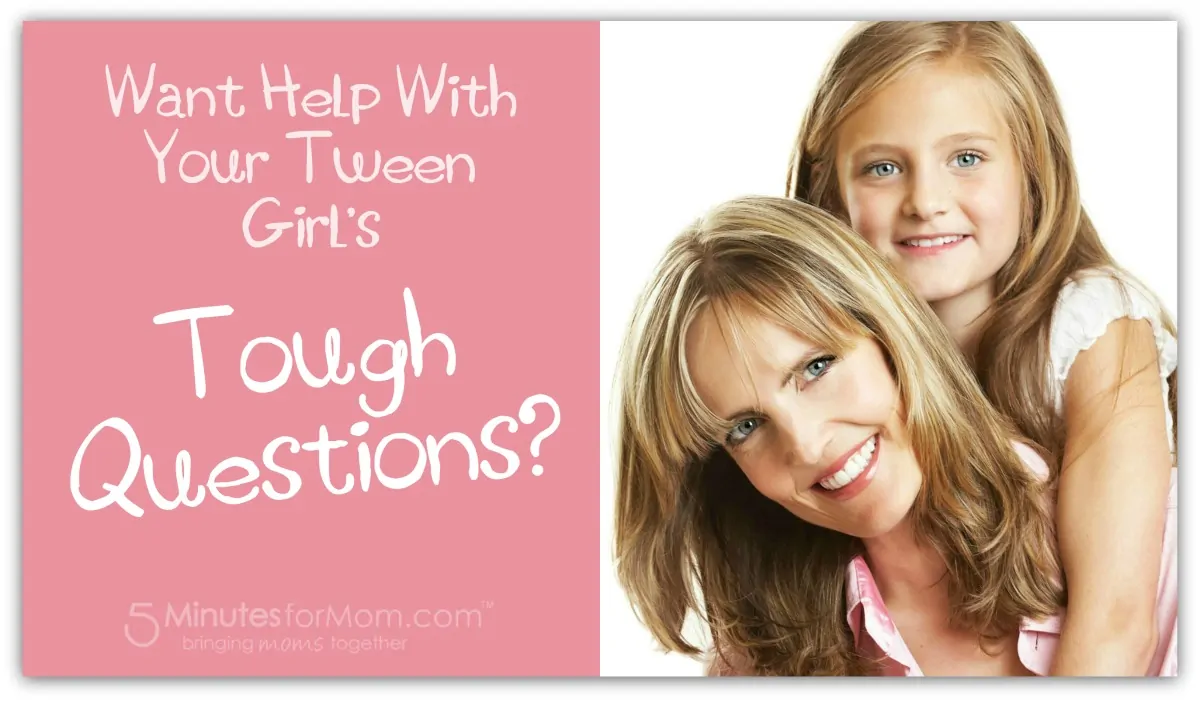 I remember when my daughter was an adolescent, and I tried to talk with her about the birds and the bees. She didn't really want to talk about it. I didn't want to embarrass her, but I wanted her to have the facts. We are readers, so what did I do? I found a book written to her age group, read it myself, then handed it over to her. It did the trick.
I also tried to walk through open doors when she brought up boys or friendship or other matters that can be hard to navigate (and even though she's practically grown up now at 16 1/2, I still do try to weigh in when I see an opportunity). But adolescent girls can be stubborn and don't always think their mothers have good advice.

That's why I love Candid Conversations with Connie, Volume 2: A Girl's Guide to Boys, Peer Pressure, and Cliques from Adventures in Odyssey. The fictional character of Connie is one who is more mature and experienced than the junior high girls she's talking with in the book, and yet she is young and cool in their eyes.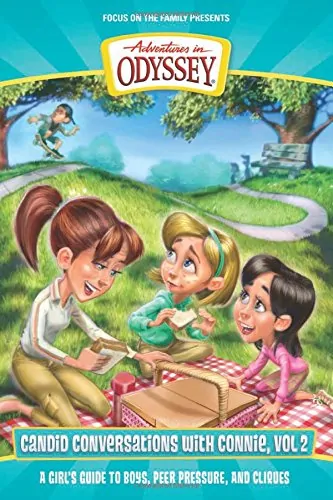 This is just the kind of book I would have put into my daughter's hands. Being in middle school can be tough and experiencing those troubles in a safe place — a book — can be cathardic. The book is interactive too, with quizzes to help girls figure out things about themselves, places to journal, and challenges to put good habits into practice.
There are stories throughout which help underscore real principles such as
how to spot a true friend
how to avoid girl drama
how to be a positive leader
how to handle mean girls
practical tips to avoid peer pressure
the ins and outs of "like" (boys)
The underlying theme and the answer to all these issues is a strong moral foundation and trust in the God who made her, which will hopefully lead to self-confidence in exactly who she is.
That's something we all want for our girls.
Enter to win
Thanks to Tyndale House Publishers, we're giving away 5 copies of Candid Conversations with Connie.
Leave us a comment letting us know how old your tween girl is and if she ever stumps you with tough questions. Then enter using the form below.
Open to US residents only.
Pin It and Share It
Pin this post for later and share it with your friends…