This post may contain affiliate links. Read my disclosure policy here.
Nolie, 5 Minutes for Mom virtual assistant, here to share how I am protecting my smartphone with Phantom Glass. While I was provided with product to facilitate this review all views and opinions in this sponsored post are my own.
As a blogger you will never catch me out of my house without my smartphone. I am able to stay up to date on everything going on in social media and make sure I never miss an e-mail.
As a mother you will not catch me without my smartphone because when I am stuck in line somewhere or waiting on an appointment it is a great tool to keep the kids entertained.
However I used to be overcome with a tinge of panic whenever I handed my smartphone over to my kids. We all know smartphones are not cheap and kids are not known for their gracefulness. For this reason the very first thing I do when I get a new phone is buy all the protective gear I can for it.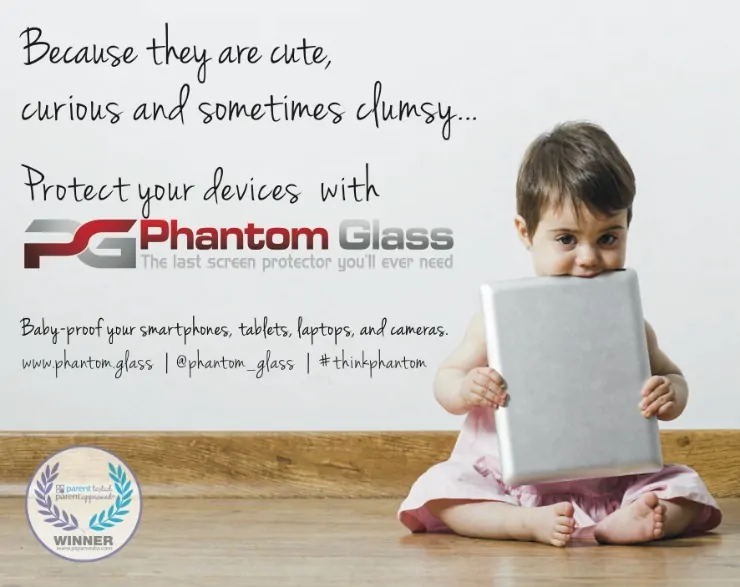 When the iPhone 5 was first released a friend of mine was one of the first to get it. Her phone was only 3 days old when she was getting ready to leave my house and her phone fell out of her hand and landed face down on my floor. With fear on both our faces she picked up her phone and found it smashed.
The screen was shattered.

A lot of money later she was able to get her screen replaced. Needless to say from that day forward I was terrified of dropping my phone.
When I was given the opportunity to review Phantom Glass I jumped at the chance. At the time I had a flimsy screen protector that I didn't trust and was hard to install so had air bubbles in it.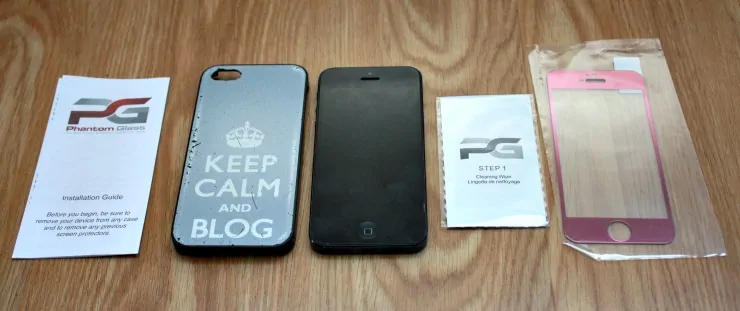 I cleaned up a working area and made sure there was no dog hair around and got ready to install the Phantom Glass onto my iPhone. After removing my previous flimsy screen protector and cleaning the glass I took a deep breath and prepared myself for the hassle of installing the Phantom Glass.
Was I ever surprised to find myself done roughly 45 seconds later.
The Phantom Glass was the easiest screen protector I have ever installed on any of my devices. All I had to do was line the glass up with my screen and lower it on to the screen. With a light amount of pressure applied in the middle with my finger Phantom Glass was successfully installed and no air bubbles in sight.
About 2 days later, I ended up dropping my phone.
I held my breath as I picked it up and guess what…… there was nothing wrong with my phone.
Not a crack, a scratch, nothing. I am converted. Phantom Glass, you are my hero!
Phantom Glass can be purchased at many retailers that sell phone gear and can also be purchased directly from their website at www.phantom.glass.
Tell Your Friends
Before your friend shatters her phone, tell her about @Phantom_Glass
[Tweet "Have you ever dropped your smartphone? Face it. Phones Fall. Use @Phantom_Glass #ThinkPhantom"]