This post may contain affiliate links. Read my disclosure policy here.
There's a problem with massages.
You have to book them in advance… before you're desperate for one and finally willing to lay down a chunk of change for some much needed pampering.
I LOVE and NEED massages. I stress like crazy, work all day and night on a laptop and have knots in my neck that are shocking to the touch.
But, I feel so guilty investing time and money in going to get a massage that I rarely schedule them.
Then suddenly one of my tension headaches takes a turn for the worse and I'm in such inconsolable pain that I call all around the city in a desperate, but futile, search to book a same-day massage. And I never find one. It's always seems impossible to find a massage therapist with an opening that day.
Until now…
A clever guy named Charlie Ritchie realized what people want is a massage on demand and on location!

So he created a new mobile massage company called Pampr. I'm so thankful that Charlie picked Vancouver and Seattle as his first locations… we don't usually get stuff first in Canada. LOL



Charlie describes Pampr like the Uber of the massage world. Wherever you are in Greater Vancouver or Seattle, you go online and in minutes book a massage. In as little as an hour, a mobile massage therapist will be at your location. You pay online and the tip is included… so you don't have to stress about how much you ought to tip after your massage.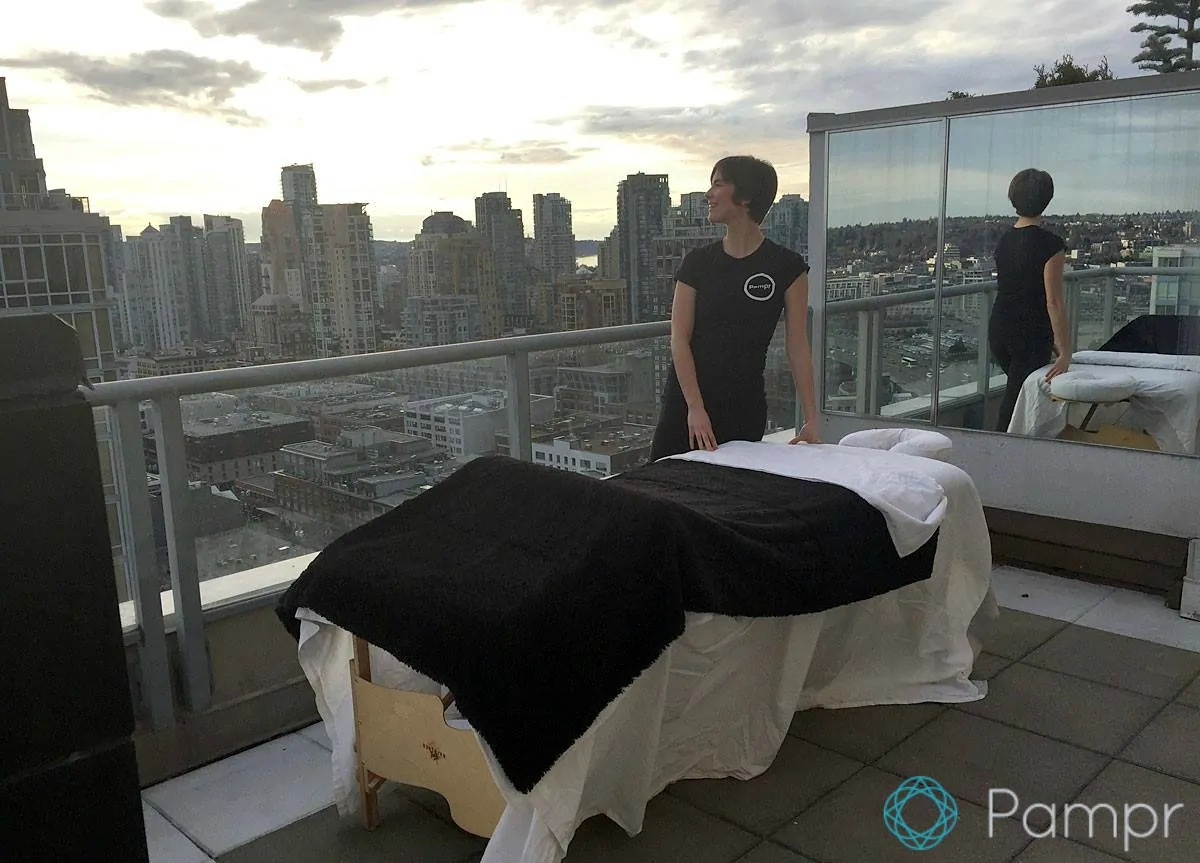 It's so quick and easy. You get relief from your stress and tension right when you need it.
Charlie let me test out the website and service. In less than two minutes, I had booked and paid for my massage on the user-friendly site.
My therapist Dawn arrived a few minutes early to setup her table so that she could start the treatment exactly on time. She offered me a choice of massage oils, asked about any areas of tension that I'd like her to focus on, and then left the room briefly for me to get settled on the table. The deep tissue massage lasted 90 minutes and was perfectly executed.
I was thrilled and I will definitely be booking many more massages through Pampr. And I won't be worrying about booking ahead of time… because I know whenever I need a massage, I can get one!
Currently, Pampr services are only available in Vancouver and Seattle. But help spread the word about this clever company and hopefully they'll spread to new areas.
Visit Pampr.co and follow Pampr on Twitter @experiencepampr and Facebook as Experience Pampr.

Disclosure: I was given the opportunity to test this massage service.
Written by Susan Carraretto, co-founder of 5 Minutes for Mom
Talk with me: @5minutesformom and Facebook.com/5minutesformom
Pin with me at http://pinterest.com/5minutesformom/