This post may contain affiliate links. Read my disclosure policy here.
Anna here to tell you about how you can save even more for college with Upromise in the month of March. 5 Minutes for Mom is a compensated ambassador for Upromise.
Saving for college is something that most parents have to think about. We want what's best for out kids and we want them to have the best education possible.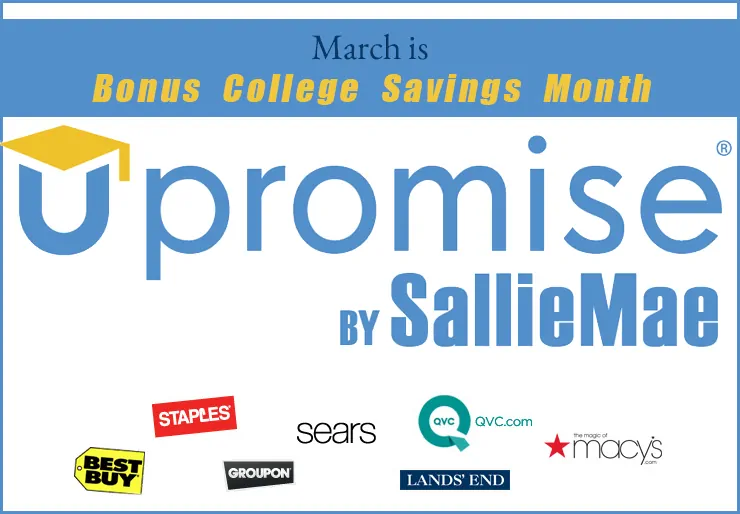 The thought of how much money college will cost can be quite daunting, especially depending on what field your child wants to study and pursue.
March is "Bonus College Savings Month" for Upromise by Sallie Mae. This means that during March, cash back amounts are being increased from 5 percent to 20 percent of eligible online purchases at over 100 retailers. That is a HUGE increase!
Each week in March, a Upromise retail partner will reward members shopping online 10 percent cash back and 20 percent back for Upromise World MasterCard holders. Some of the participating retail partners include Macy's, Land's End, Groupon and Under Armour, check out Upromise.com for a full list of the March Bonus College Savings Month retail partners.
You could say that shopping in the month of March is going to help you save money for college in a big way! Sounds like a win-win situation to me!

Shoppers earn real cash rewards with Upromise that can be used towards saving and paying for college including repayment of student loans (where eligible), a Sallie Mae High-Yield savings account, some eligible 529 college savings plans or even cash back in the form of a check! Score!
If you are spring cleaning and need to replace some items around your home or in your wardrobe or you just like to shop, March is the best time to do so and ease the burden of college spending a little at the same time.
Pin For Later
Don't lose track of this post… pin it for later and share with your friends.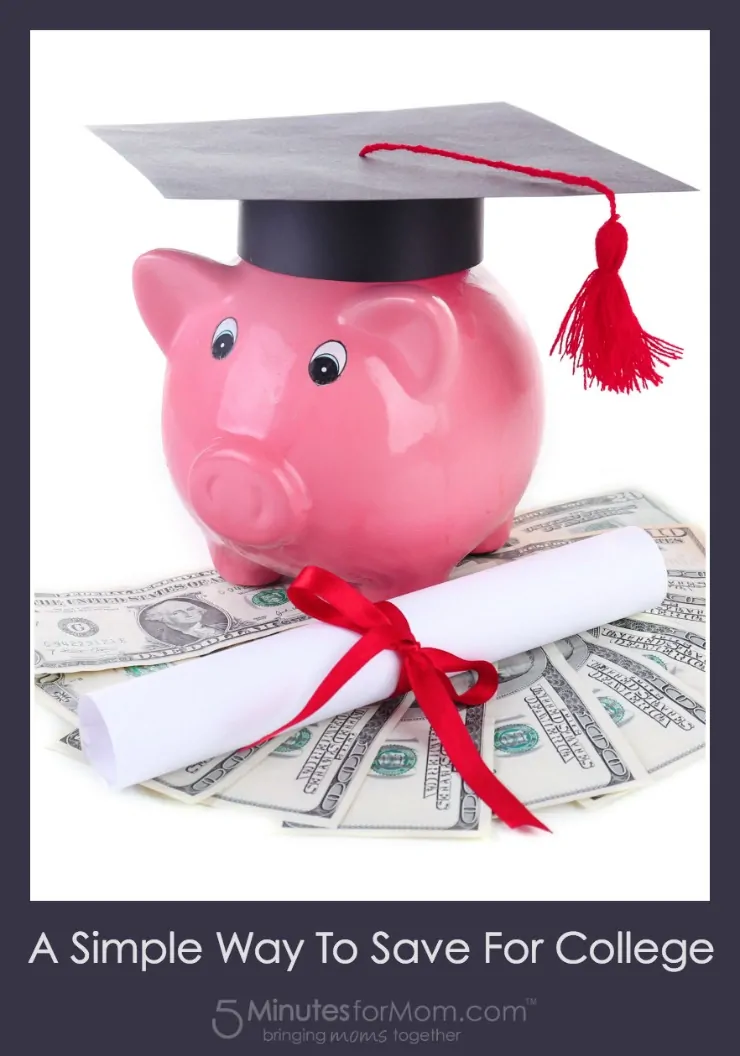 [Tweet "March is Bonus College Savings Month with Upromise. Earn 5% to 20% when you shop."]