This post may contain affiliate links. Read my disclosure policy here.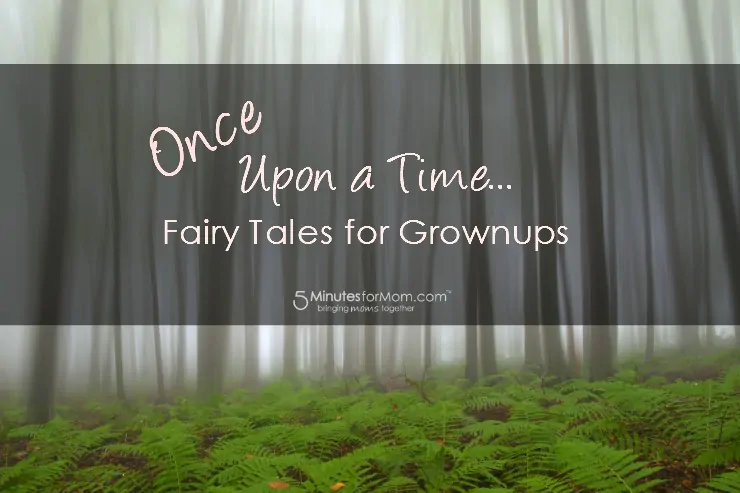 Once upon a time…the words still have power to entice, enchant, bewitch. For a long time, fairy tales were relegated to the world of children, although their original audience was adult. But that's no longer the case. The popularity of shows like Once Upon a Time which weaves in every tale from all different cultures, a practice at times charming and at times maddening and Grimm attest to this, as does the popularity of Neil Gaiman's tales or the myriad new versions of Cinderella, aimed at adult and young adult alike.
When I was a girl I loved reading the Narnia books, Grimm's Fairy Tales and  others of the genre. So when I was in college (which was a little bit ago now), and I read Tolkien's essay
"On Fairie," in which he argues that fairy tales are for all ages, it made sense. I also read The Great Cat Massacre
, which includes some of the original forms of our much-loved tales, in which Red Riding Hood does get eaten, and a wicked step-mother is punished by being cursed with non-stop farting. I stumbled across the Tor Fairy Series for Adults and loved them (Tam Lin
was a particular favorite).
It's pretty obvious that I'm not alone in my enjoyment of fairy tales. There are myriads of variations out there, from retellings of old tales (Cinder
, Beastly,
Rags & Bones
, the movie Enchanted
) to authors taking the elemental components of the ancient stories and writing new ones (Terry Pratchett, Ursula Le Guin, Graham Joyce,
The Princess Bride
etc. I'm making myself stop listing  now. Add your own favorites in comments).
I've just read two recent collections of fairy tales, one recently discovered and one newly written, both fantastic.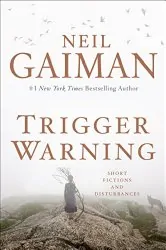 In Trigger Warning
, Neil Gaiman returns to the world of his imagination, and what a rich world it is. From Sleeping Beauty with a twist (Snow White leaves her wedding day to cross the mountains and fight the fairy sleep spreading across the land. "It's always the same with your kind," she says to the witch, "You need youth and you need beauty.") to a new Dr Who (I know! I texted my kids in excitement! It's really good), Gaiman continues to create a fantastic, creepy, and yet somehow familiar world. "Orange" is told in interview form, and manages to be really funny and contain realistic relationships while at the same time being sci-fi. "Black Dog" is about a character from Gaiman's novel American Gods
, which I've never read but I loved this tale which begins in a rural English pub with dogs called "lurchers" and a huge black dog that haunts a certain lonely lane. There are several poems as well. Read Nancy's full review here (and check out her post about when she  met the author Neil Gaiman).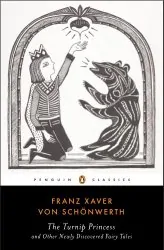 The Turnip Princess and Other Newly Discovered Fairy Tales
is very reminiscent of Grimm's fairy tales. The stories are short, and many of them are familiar in theme–beautiful princesses, worthy youngest sons, magic hats and horns and pots, impossible quests in which kindness is rewarded. And yet there is something more raw and authentic about them, as if these are the real tales that peasants told each other around the fire. In some stories, the hero and heroine spend the night together before the wedding, and the punishment for the wicked witches, mothers-in-law, and their ilk is often truly brutal. Nonetheless, it's a great new collection of tales and I thoroughly enjoyed it. Read a fuller review of The Turnip Princess at 5 Minutes for Books.
What about you? Do you like fairy tales? If so, which are your favorites?
Pin It For Later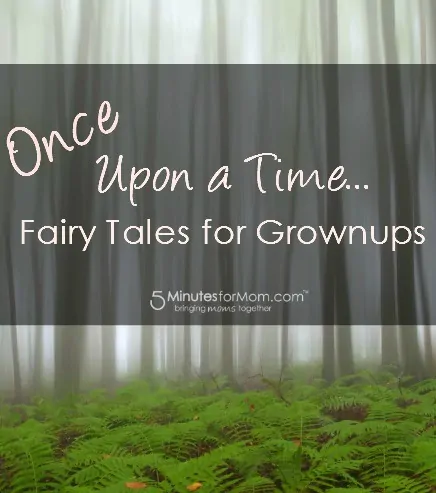 For more book ideas, follow our Books Pinterest Board.