This post may contain affiliate links. Read my disclosure policy here.
Are you looking for an easy way to get affordable prescription glasses? This is Anna here to show you how simple it is to order Zenni glasses online and how many fabulous styles of eyeglasses they offer. This post is sponsored but all opinions are my own.
I was so excited to be able to do this review with Zenni Optical. Can I confess that I actually don't like visiting the eye doctor? I am happy that I only have to have an eye exam every two years instead of yearly.
But I am a bit hard on my glasses and they get scratched or the screws will get loose before my 2 years is up. So having a way to order new glasses with my prescription without having to visit the eye doctor's office, is wonderful.
Also, it's so nice to have a few different styles of eyeglasses and sunglasses (especially as backup in case they break or I lose them). Since Zenni glasses are so affordable, you can easily have more than one pair of eyeglasses at a time. You gotta love changing up your eyeglasses based on your mood or to match your outfit.
How To Order Zenni Glasses
The Zenni Optical website is very easy to navigate and it was actually quite fun to browse through all the fun designs they have to choose from. And they do have a LARGE variety to choose from, full rim plastic, full rim metal, mixed, sunglasses, and lots more. You can search by prescription, pupillary distance, size, or color.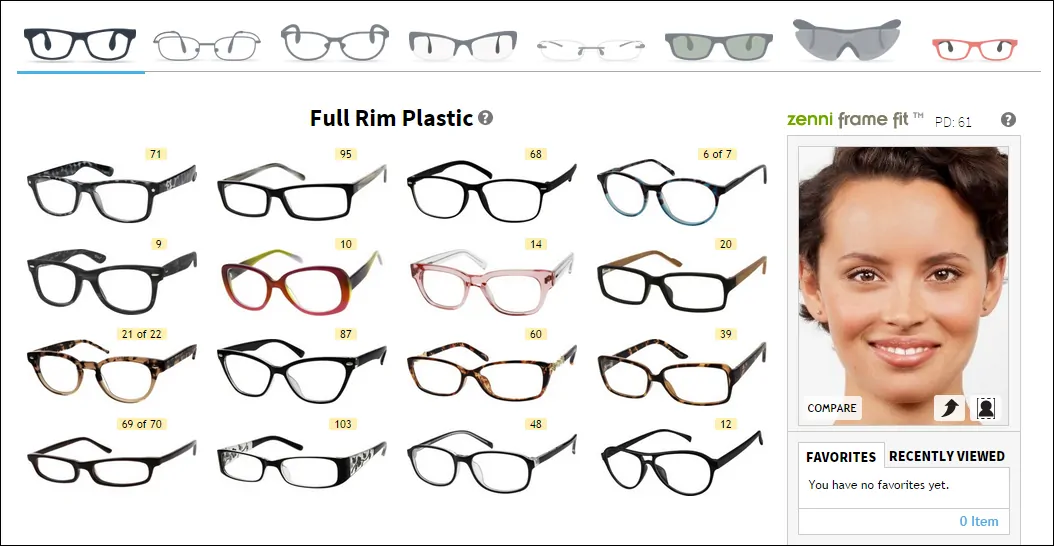 There are several models with different shaped faces to choose from, men & women, or… you can upload a  photo of yourself to get an idea of what the glasses will look like on you.

Inputting your prescription info is very easy and straightforward.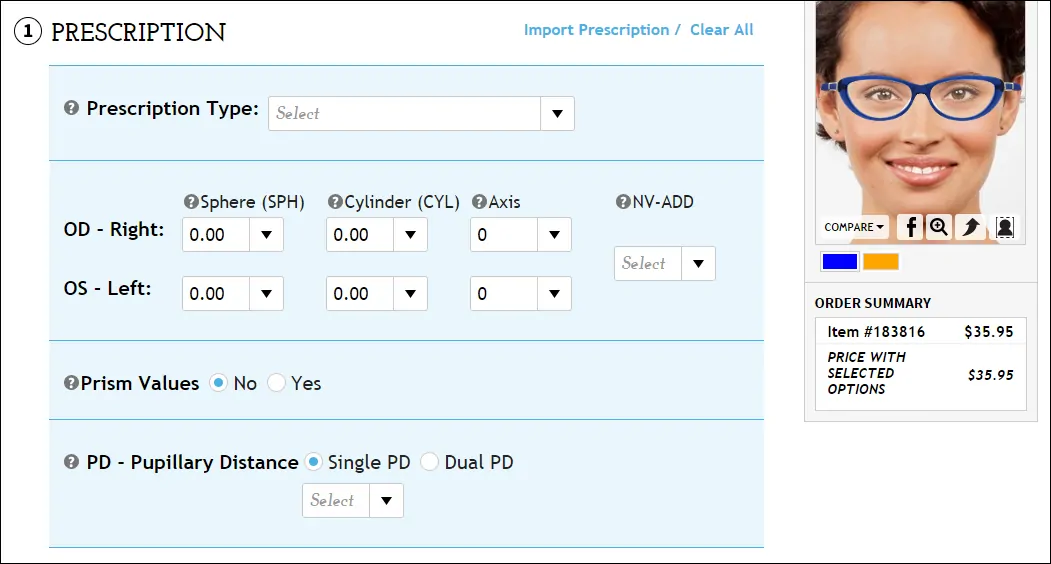 There are several upgrade options you can choose from as well. Such as polycarbonate lenses, tints & gradient tints, to name a few as well as several different options for polarized lenses.
Placing my Zenni glasses order and was easy and I received my package quickly. I received my glasses, a case, a large microfiber lens cloth, and a pupillary distance ruler. (This wasn't included in my prescription from my doctor so I'm glad I have this ruler now!)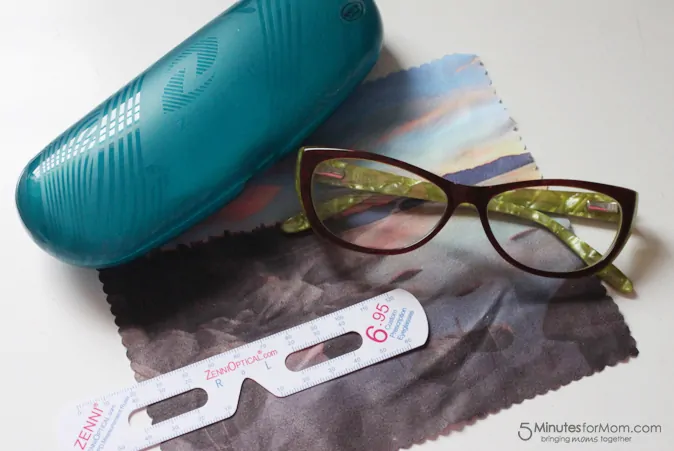 Pupillary distance
Are you wondering what pupillary distance is and why you need to know it?
Pupillary distance or interpupillary distance is the distance measured in millimeters between the centers of the pupils of the eyes. This measurement is different from person to person and also depends on whether they are looking at near objects or far away.
When you're at an eye doctor and they are fitting you for eyeglasses, they will take this measurement and use it when ordering your glasses. But, most eye doctors do not actually give you that number when they give you your prescription.
So when you are ordering eyeglasses online, you need to measure your pupillary distance yourself.
Fortunately, the Zenni website has a helpful guide for measuring pupillary distance and you can download this free Zenni Pupillary Distance printable ruler to take your own measurement. It even shows the ruler's scale in a mirror reflected print so that you can read it yourself by looking in a mirror.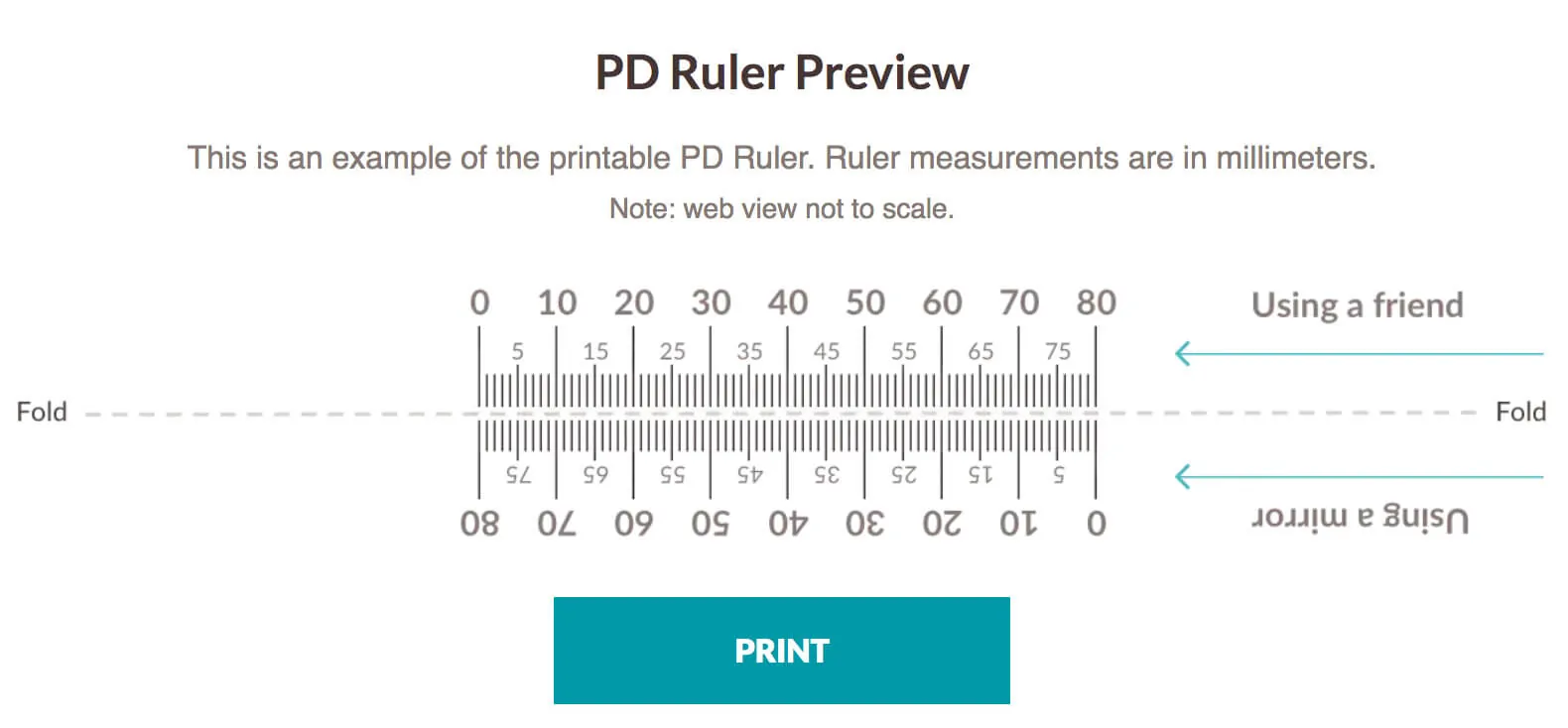 I will definitely be using Zenni Optical again! I love how easy it is to order and that they have so many options for affordable prescription glasses.
Zenni Optical was built upon the following principles and is dedicated to fulfilling them:
To provide the most affordable eyeglasses to people all over the world.
To provide the highest-quality optical lenses to our customers.
To make it easy to order eyeglasses online.
To provide exceptional customer support.
I'd say they hit all on the mark!