This post may contain affiliate links. Read my disclosure policy here.
Anna here with a look at a great new site that helps you get a "perfect photo". This post is sponsored, but our opinions are always are own.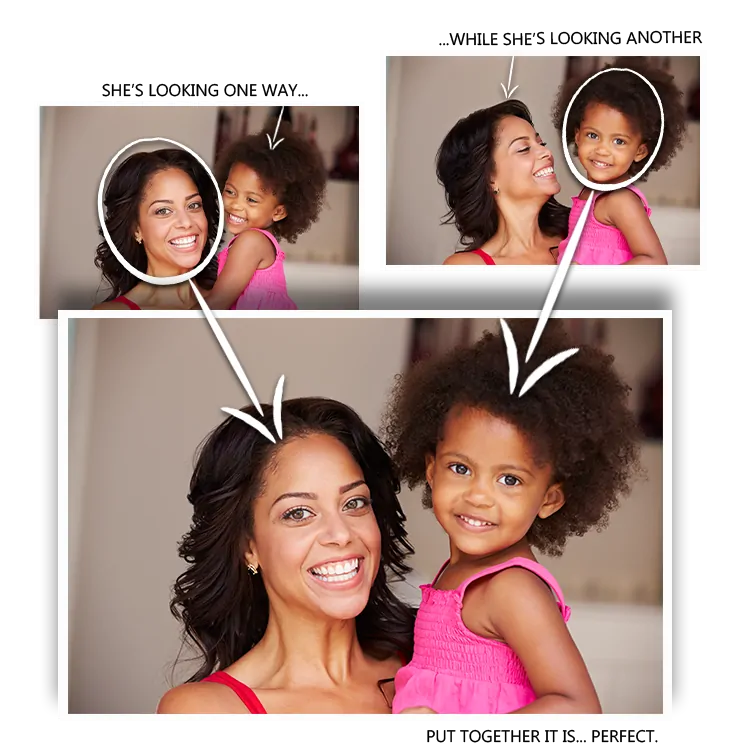 I love to take photos. Photography has always been on of my life passions. I love the creativity and the challenges that come with getting the shot just right.
This is much easier with still subjects… not children… or for that matter even adults.
As a mother I take a lot of photos of my children, and in this day and age with all the technology it's easy to always have a camera ready to capture life special (and everyday) moments.
What I don't love is taking a photo with one of my children looking and smiling at the camera perfectly, and the other child (or my husband) looking away or making a goofy face.

And of course in the next shot it will be the opposite. While these shots can be fun in themselves (my husband is a big fan of the "in the moment" shots) and really showcase the personalities of the people in the subjects….sometimes you just want a good shot of everyone smiling and looking at the camera!
This is were PerfectPic.com comes in. I poked around the site and I am very impressed. Sure, you could just use photo editing software to "fix" your photos but honestly, who has time for that? I am certainly too busy to edit my photos to that extent, and also it is really difficult to do this unless you have had lots and lots of practice. So why not have someone do it for me?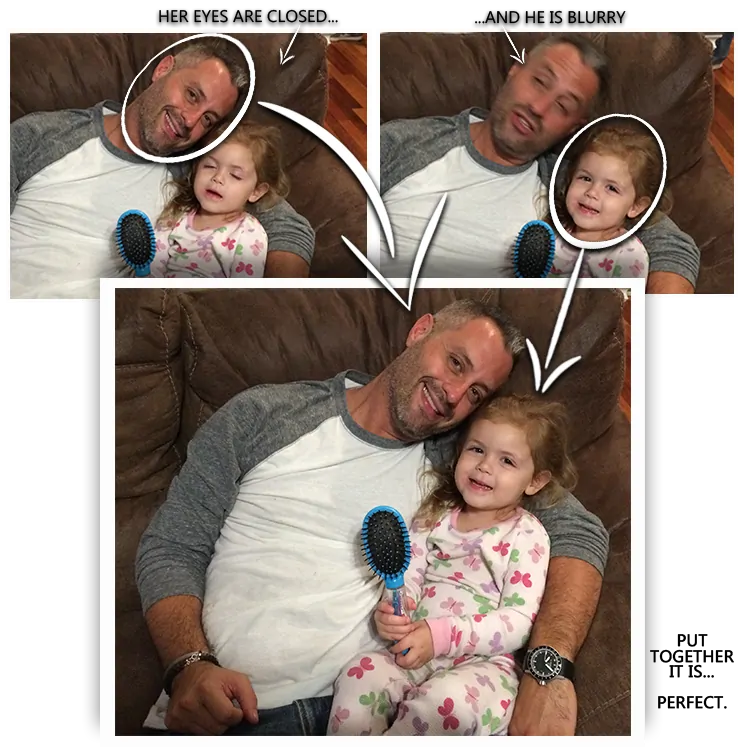 Here is how PerfectPic.com works:
Using a special technique we've developed over the past five years, we can refine and combine your "bad" photos – taken during family portrait sessions, birthday parties, holiday events, first days at school and more – into a perfect NEW photo that looks completely realistic … as if it was taken one quick snap the minute it actually happened!

We take the "bad" in one picture, the "good" in another (potentially a few others) and combine them to create the PerfectPic for you. Take a look at what is "bad" in the below examples such as a blinking in your wedding day pic, parents in the background of a great picture of sisters, an unhappy girl in one and looking away in another. With the availability of pics of the same scene, or similar, the "bad" before becomes a "beautiful" after.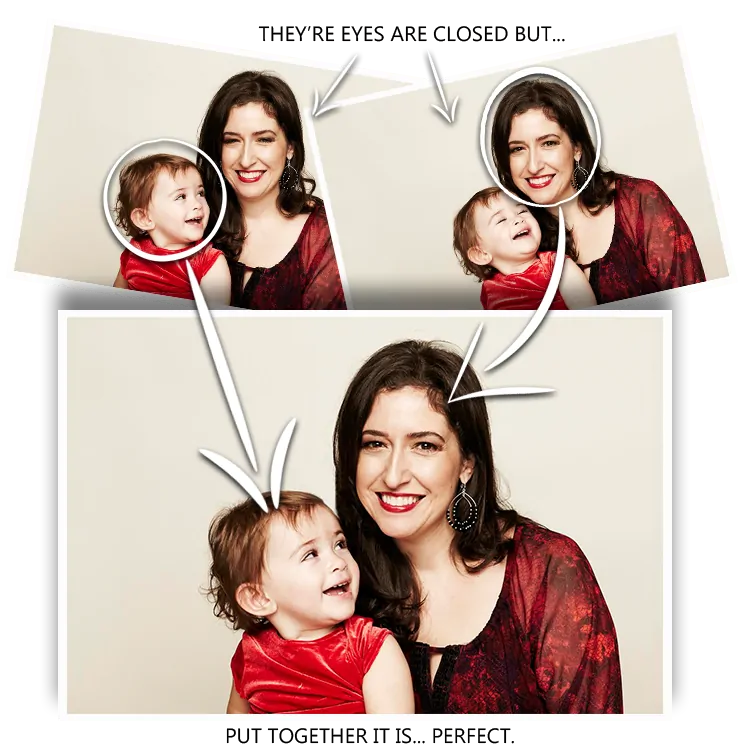 How cool is that?! Now you don't have to worry about getting all the kids (or anyone) to smile or look at the camera all at the same time. Now there is an easy solution.
When using PerfectPic.com you don't have to do the work yourself! You simply upload the photos that have all the right parts (with no limitation on the amount of photos) and PerfectPic.com does the work for you! Even better!
PerfectPic.com has 4 affordable pricing options for you to choose from and for a limited time they have special introductory prices on the first two options.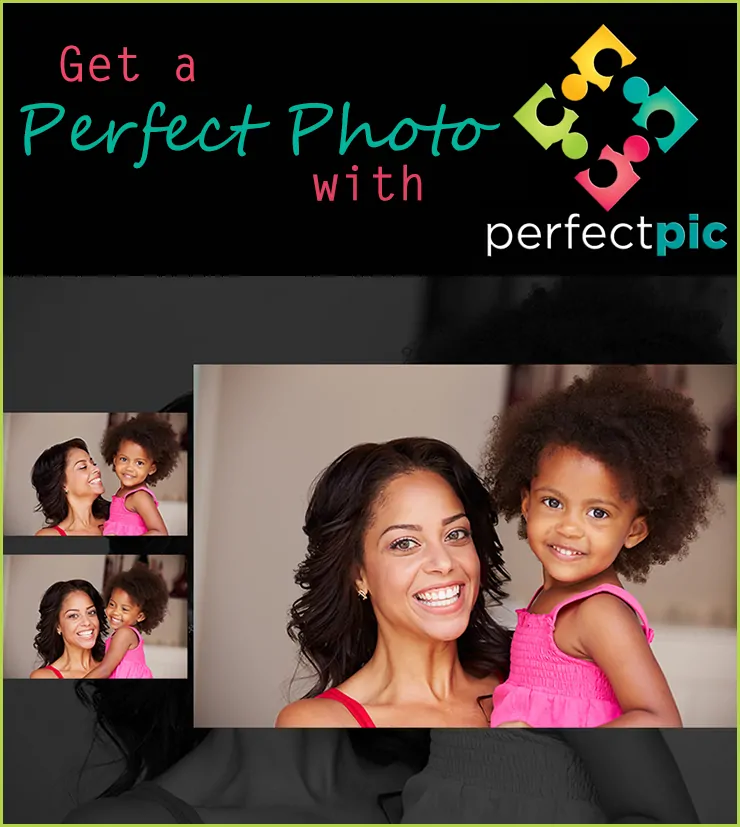 Click here to see more
samples
and here to read
how the company got started
. Like PerfectPic.com on
Facebook
and follow on
Twitter
,
Pinterest
, and
Instagram
.
Disclosure: This post was sponsored by PerfectPic.com and written by Anna Hettick managing editor for 5MinutesForMom.com and author of Green Eyed Country Girl.