This post may contain affiliate links. Read my disclosure policy here.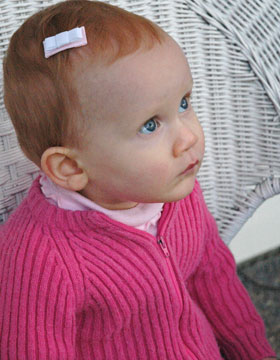 Isn't she a sweet thing?!?
Chesapeake Ribbons sent us these beautiful bows to review. They are just adorable and although Julia doesn't have too much hair yet – we love to dress her up in them! 🙂
If you have a little girl or are looking for a sweet gift for a girl, please check out Chesapeake Ribbons. As you know – we are all about supporting fellow moms. With your purchases, you can help moms support their families and practice their craft.
And with fun, beautiful bows like these – you can't go wrong!