This post may contain affiliate links. Read my disclosure policy here.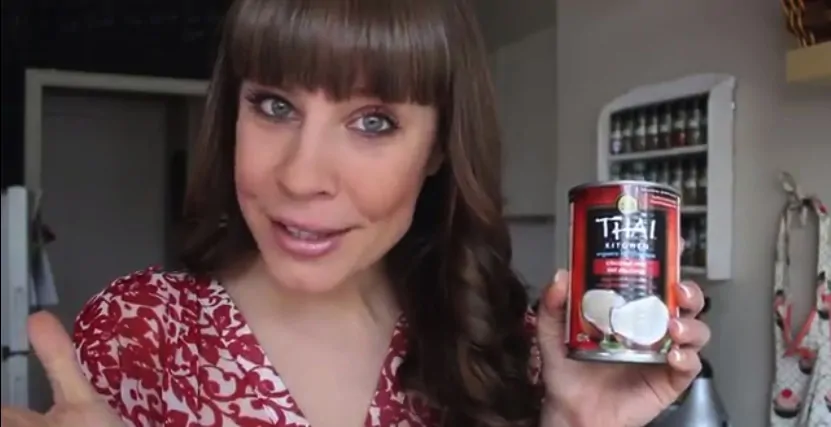 Jennifer Donovan is here sharing Melissa Ramos' hilarious video about how she uses coconut milk. This is a sponsored post, but as always, our writer's opinions are her own.
Are you in a food rut? Maybe you enjoy smoothies for breakfast or a snack, for yourself or your kids, but in spite of mixing up the different types of fruit, you're beginning to get bored. In her lively video for Thai Kitchen Canada, Melissa Ramos suggests swapping out the milk for coconut milk. I never thought about that! Check out her three delicious recipes and learn some surprising facts about coconut in this funny and informative video:


My 10 year old son likes coconut. I like Thai-inspired flavors, too, so I'm glad I have someone else in my family who I know might be willing to experiment with me. I can't wait to try out more recipes from #TKeveryday Recipe Challenge.

Five Canadian food bloggers posted their best recipes every day for a week and the five favourites were selected. Check out the finalists using coconut milk at Thai Kitchen Canada. I think that my son and I would like the Tangy Thai Pork Bites from Tenille Lafontaine.
I love it because it's cooked in the slow-cooker. I always am looking for more delicious recipes that I can turn on and forget. Just knowing that dinner will be ready on its own after I combine a few ingredients early in the morning, makes me happy all day. We can have pulled pork sandwiches (or I think a wrap would be amazing) one day, and then the tortilla bites nacho style dish another, which makes it even better: two meals out of one recipe.
Now it's your turn to vote and win, Canada!
Starting February 18, you can come back to vote on your favorite recipe, which makes you eligible to win prizes ranging from $1000 to $2000. Find out all the details about the Recipe Challenge Contest on the Thai Kitchen Canada website.
Do you have a favourite use for coconut milk? Let us know in the comments below.