This post may contain affiliate links. Read my disclosure policy here.
Redesigning a website can be a really big hassle and cost a ton of money.
So we put off getting 5 Minutes for Mom redesigned for a long time. We had been tired of our old layout, but the cost and work of trying to get it redone was scary.
Yes, we procrastinated. For a loooooong time.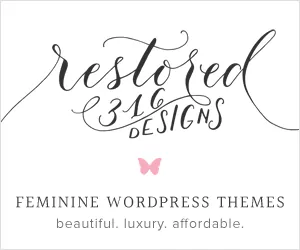 Finally, we decided the new year demanded a new look. We needed to take ACTION. After a ton of research (and a failed attempt at getting a developer off freelancer to implement one of the basic Genesis themes), we decided to reach out to Lauren at Restored 316 Designs.
At first, I sent her an email requesting a quote for a custom design. But a couple hours later, I emailed her back to say that we'd decided her Tasteful theme was perfect.
We purchased her Sparkle & Shine package and she installed and customized the theme for us within a week.
It was truly the easiest and most affordable redesign we've ever had at 5 Minutes for Mom.

The funny thing is now that we're using the Tasteful theme, I am suddenly realizing how many other awesome blogs use it too. I feel like we're in good company and clearly we picked well.
As you can see, this theme has a feminine yet minimalistic look. I like that it allows our content to shine and subtly supports it with a touch of femininity.
If you've forgotten what 5 Minutes for Mom used to look like, here's a screenshot from before the update…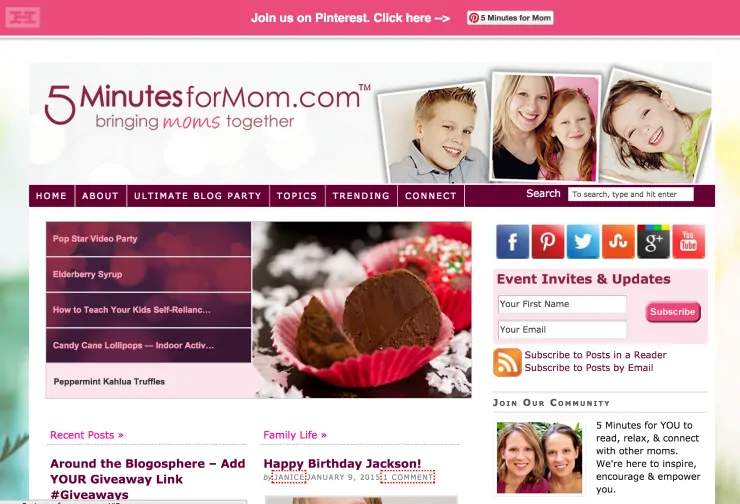 Singing Praises
We are so thrilled with our new design and how quickly and easily it was implemented.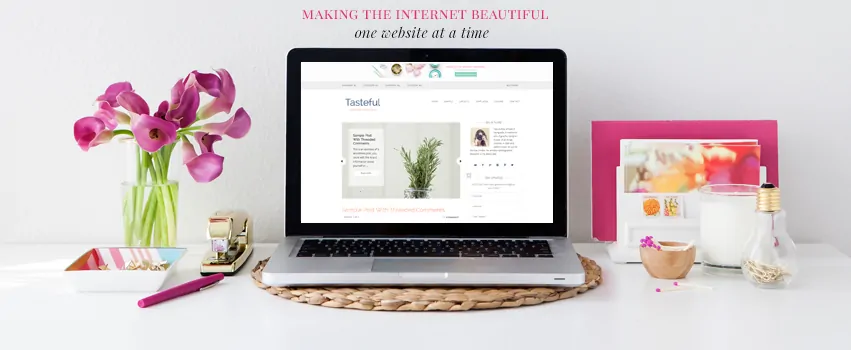 We cannot recommend Lauren highly enough!
She has many ecommerce themes as well as blog themes… take a look and you'll be sure to fall as deep in love with her designs as we have.
Lauren graciously offers an affiliate program, so these are affiliate links. But obviously we would shout her name just as loudly, if they weren't.
Thank you Lauren!