This post may contain affiliate links. Read my disclosure policy here.
Disney sent 5 Minutes for Mom contributing blogger Dawn Cullo to Los Angeles to attend the Agent Carter press event. Dawn's expenses were paid for the trip but no other compensation was paid and all opinions are Dawn's.
During my trip to Los Angeles in November 2014 I had the opportunity to attend a press event for Agent Carter which included a visit to the Agent Carter set, a quick chat with Agent Carter herself Hayley Atwell, a presentation by costume designer Gigi" Ottobre-Melton, interview with showrunners Tara Butters and Michele Fazekas.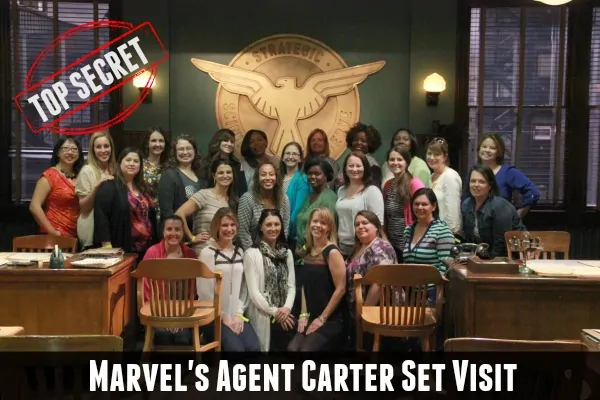 Hayley Atwell is just as amazing in person as you might think she would be! She said she was thrilled to be working on another Marvel project and felt that Agent Carter is a great way to continue Peggy Carter's story.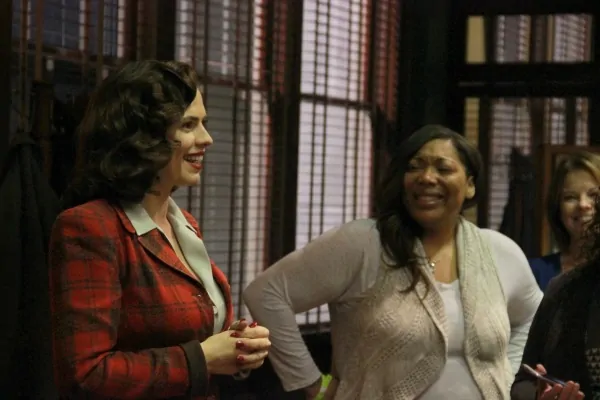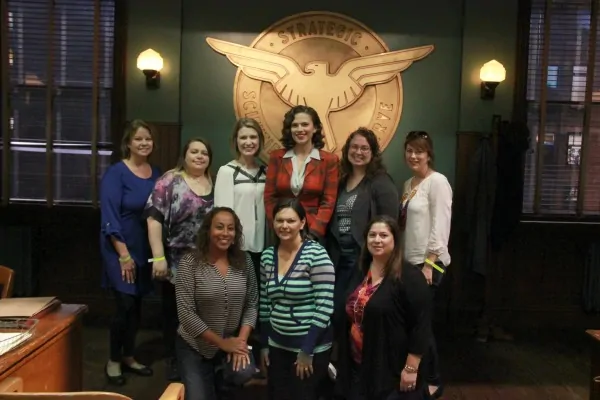 Blogger Agents Reporting for Duty
Walking onto the set was amazing because at the time we had only seen the Marvel One-Shot "Agent Carter" and a few clips from the first episode.  The set wasn't familiar to us so I was trying to take in as much as I could.  Now that the first two episodes have aired it is really neat to look at these pictures.
All of the bloggers had an opportunity to sit at Agent Carter's desk and have our photo taken.  It was fascinating to see all of the vintage office items on the desk.  We were not allowed to touch anything!!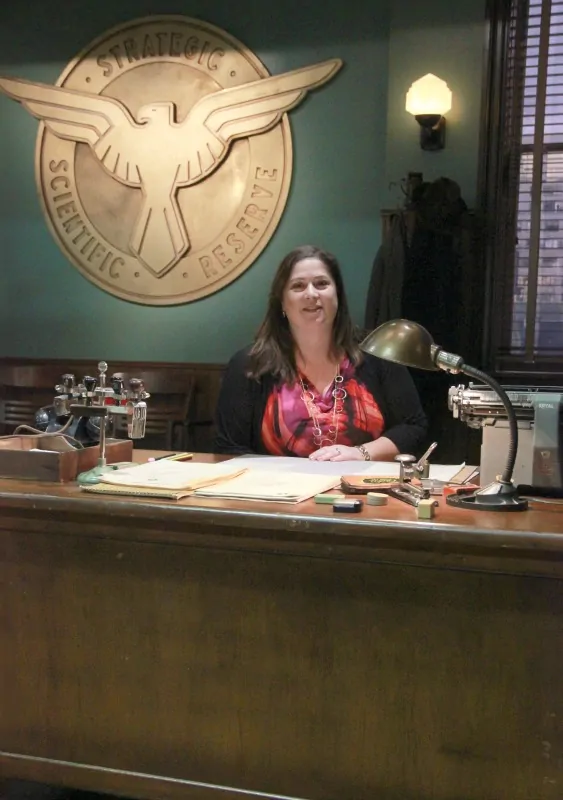 Here is our entire group standing at the desks, ready for our next super secret assignment.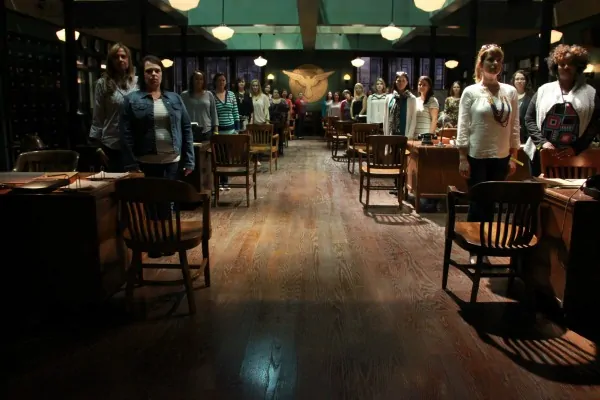 Michele Fazekas told us that since the Strategic Scientific Reserve (SSR) is a very masculine environment Agent Carter stands out.  Her color palate is different from the men she works around and she is mostly seen wearing dresses and hats.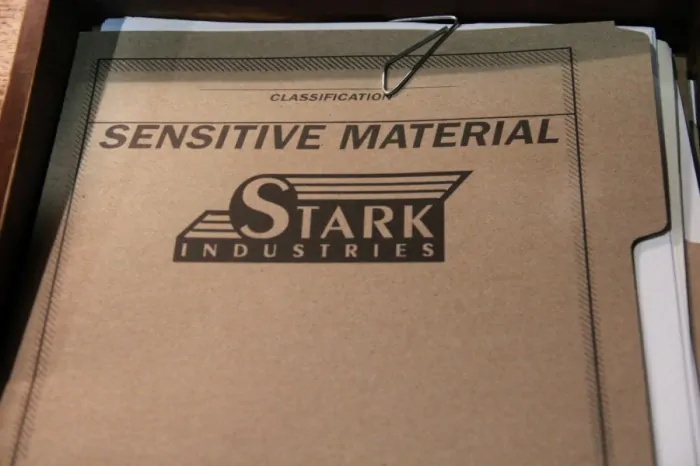 Tara Butters said the set was based on photos of a real office from the 1940's and built from the ground up. Some of the items such as maps were built for the show but the furniture is vintage and bought or rented.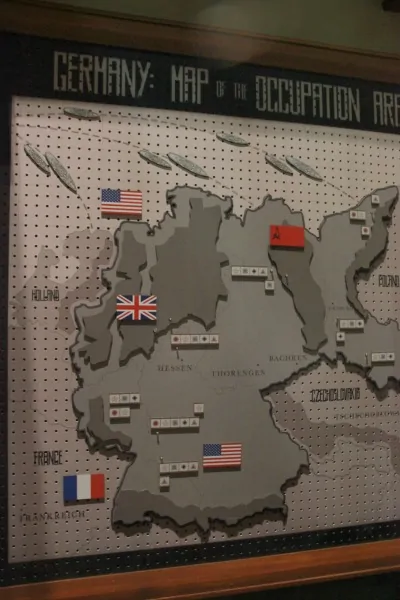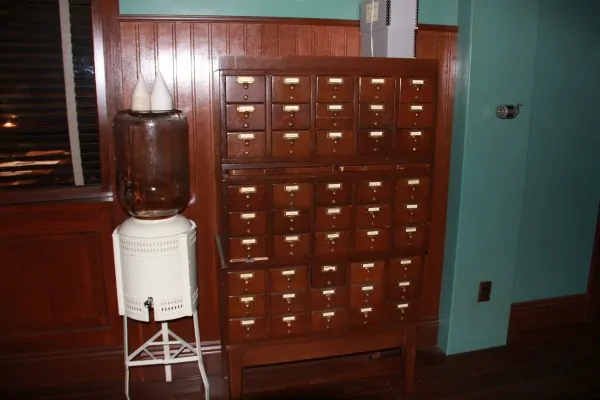 It's Time for Lunch at the Automat
We visited an Automat and I had no idea the significance of this set at the time. But now that the first two episodes have aired we now know that this is where Peggy Carter eats many of her meals and meets with Jarvis.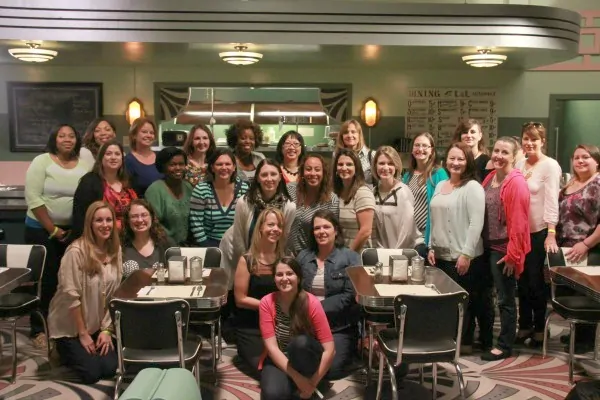 Walking through here was really interesting because I really felt like we took a trip on a time machine and were walking through a 1940's restaurant.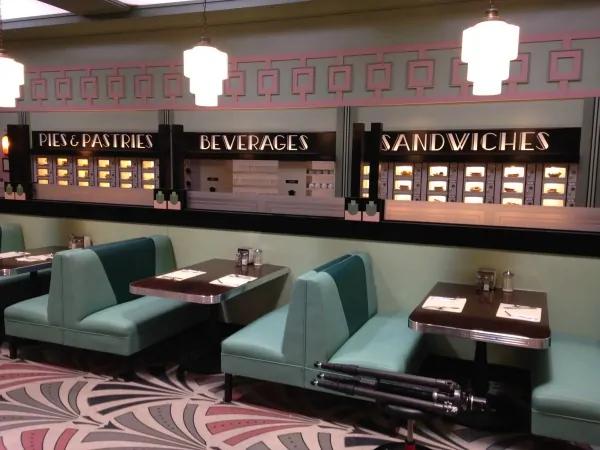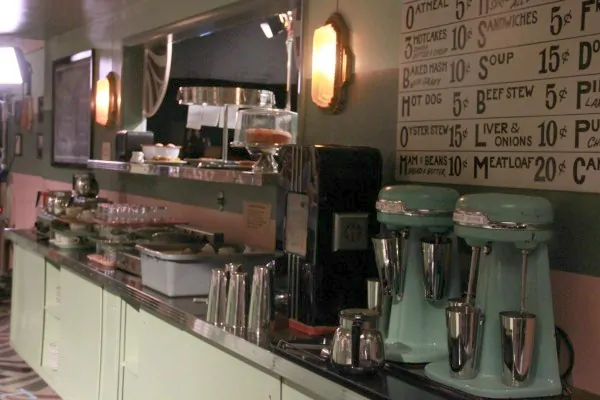 Agent Carter's Vintage Style
We were honored to have a few moments with costume designer Giovanna "Gigi" Ottobre-Melton.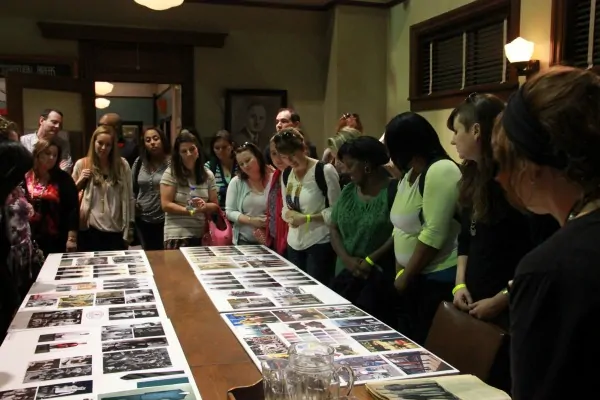 She's a Los Angeles native and Emmy award-winning costume designer. She attended the Fashion Institute of Design and Merchandising in Los Angeles, where she received her degree in design. The elaborate costumes featured in period films influenced her significantly, and inspired her to pursue a career in costume design.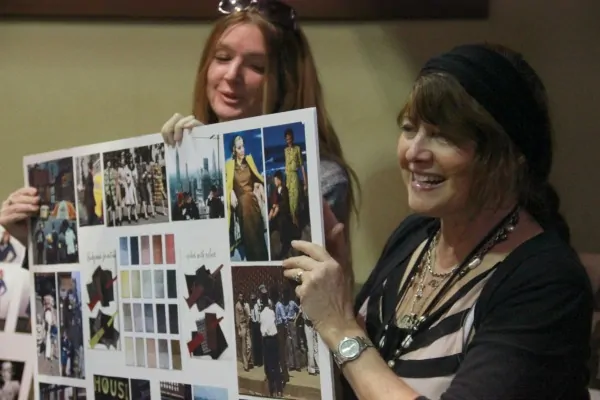 Her work spans the entertainment industry; from feature films to television including series such as the upcoming ABC series  "Marvel's Agent Carter", TNT's "Mob City," CBS' "Numbers," NBC's "My Name Is Earl,"  WB's "Jack & Bobby," CBS' "The Handler," and the NBC series "Providence," for which she won an Emmy for costume design.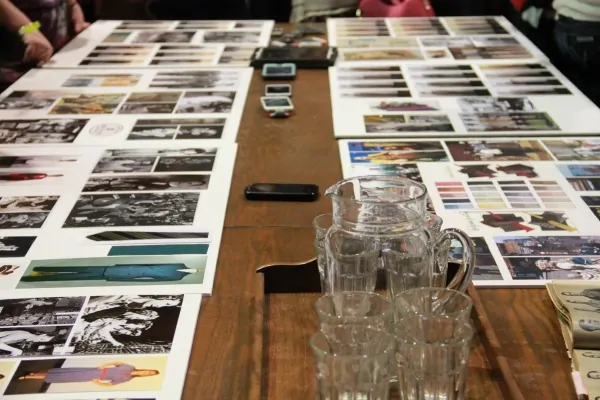 A lot of the items used on Agent Carter are vintage items purchased or rented from costume rental houses.  Many times since the vintage fabric is old she needs to rebuild some elements of the wardrobe such as the pockets or waist bands.
Gigi likes to use Vintage ties and suits, but many of the shirts are custom-made.  She really enjoys the texture of clothing from the 1940's and on the East Coast. She has an old catalog on hand that she uses for inspiration when she needs to custom make items.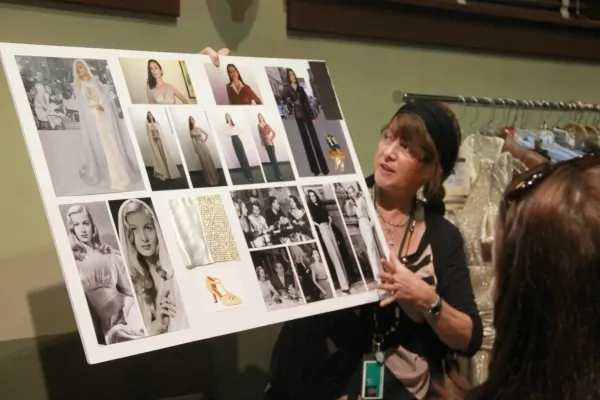 Many times they are required to have more than one costume for each character due to the stunt work on the show.  For example they will have one suit that doesn't get damaged in a scene, then build two or three more suits for fight scenes and for the stunt doubles.  These extra suits are usually destroyed during filming.
Once Gigi receives the scrip on day 1 she needs to have all of the costumes done by day 8.  Then normal amount of costumes needed for each episode are 85. Gigi told us that for one scene her team needed to have 18 costumes completed for a stunt scene.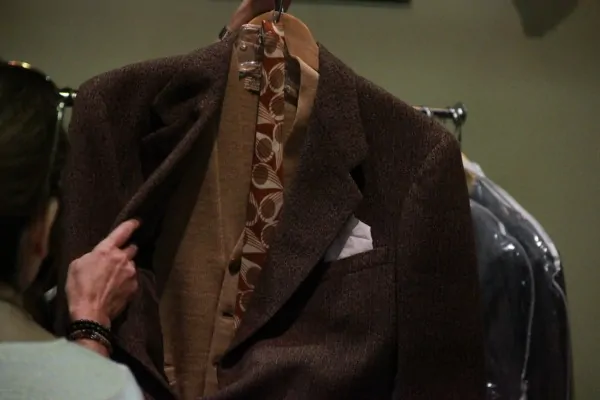 Many of Agent Carter's clothing will be repeated because many women in the 1940's didn't have a large wardrobe.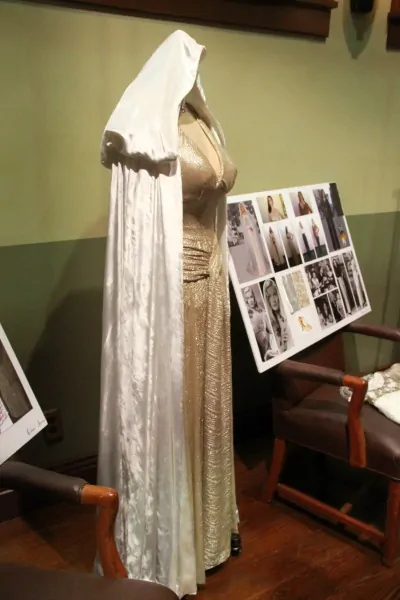 Agent Carter's signature red hat, shoes and suit from the first episode.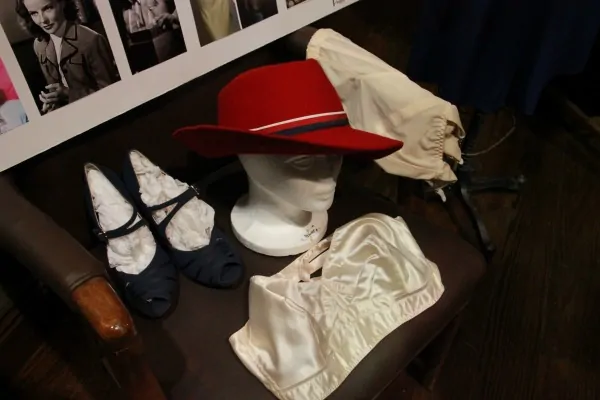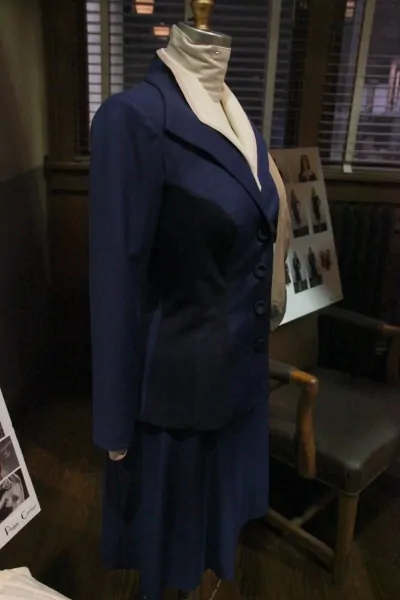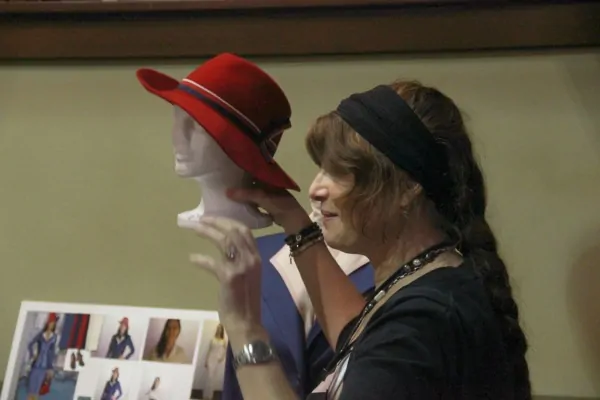 To learn more about the TV show Agent Carter visit my previous post "4 Reasons Why You Need to Start Watching Marvel's Agent Carter"
Agent Carter airs on Tuesdays at 9:00 pm (8:00 central) on ABC TV.
Follow Agent Carter on Facebook, Twitter (#AgentCarter) and Tumblr. Clips of Agent Carter are available on ABC.com.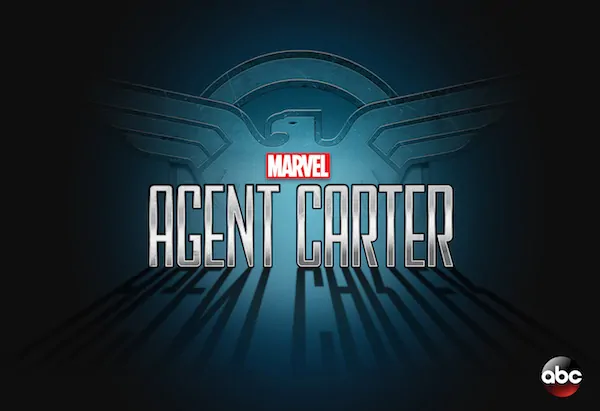 All photos courtesy of Marvel.
Written by 5 Minutes for Mom Contributor, Dawn Cullo.