This post may contain affiliate links. Read my disclosure policy here.
Disney sent 5 Minutes for Mom contributing blogger Dawn Cullo to Los Angeles to attend the Agent Carter press event. Dawn's expenses were paid for the trip but no other compensation was paid and all opinions are Dawn's.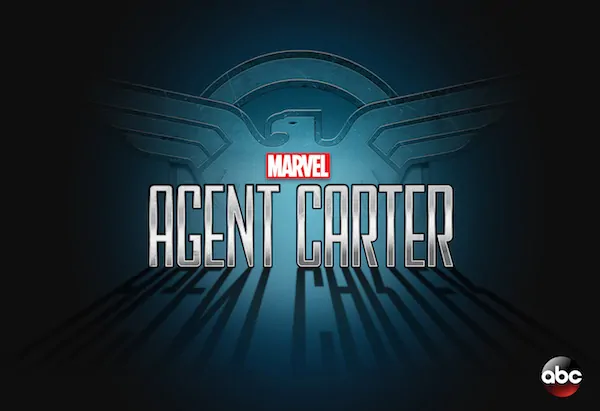 During my trip to Los Angeles in November 2014 I had the opportunity to attend a press event for Agent Carter. After attending the presentation I can tell you that it's time to get hooked on this show and here's why.
1. This is a Marvel Project
Whenever Marvel is involved in a project they are "all in" and really put their heart and soul into the project so you know it is going to be great.
At the press event our blogger group interviewed Co-President of Marvel Studios Louis D'Esposito and Marvel's Head of TV Jeph Loeb. Both gentlemen are also Executive Producers on Agent Carter and they discussed how they brought the Agent Carter series on the ABC Television Network.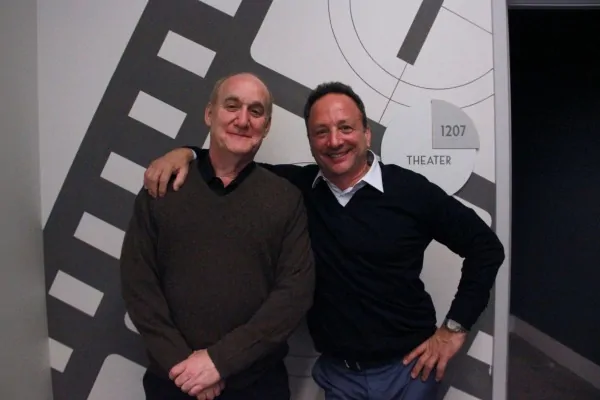 Peggy Carter first appeared on film played by Hayley Atwell in Marvel's Captain America: The First Avenger. In the film she is portrayed as a Steve Roger's (Captain America) love interest but don't think she's the typical damsel in distress.
Peggy is also an Agent of the Strategic Scientific Reserve (S.S.R.) with Captain America. She doesn't have any super powers, she is a normal human but Peggy does have spy training and her skills are great.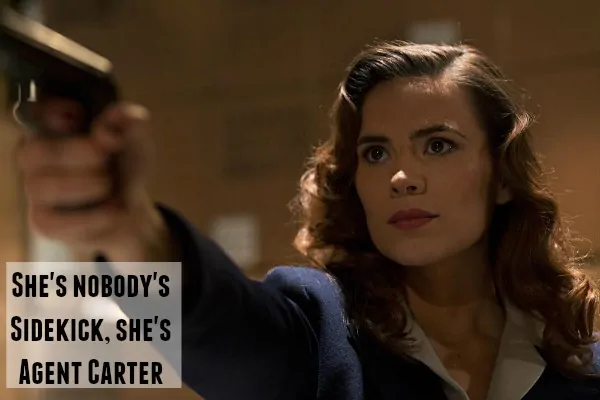 Photo Credit: (Marvel/Katrin Marchinowski)
Marvel's Head of TV Jeph Loeb explained that Marvel produced a Marvel One-Shot titled "Agent Carter" which was included on the Iron Man 3 DVD. In the short film Peggy Carter deals with the reality of her life a year after the events in Captain America: The First Avenger. I don't want to give any spoilers away about the short film but just know that it is really good!
Co-President of Marvel Studios Louis D'Esposito showed the film to Bob Iger, CEO of the Walt Disney Company, and Mr. Iger felt that Agent Carter would be great as a TV series so that fans can see her saga unfold.
2. The Story
The story of Peggy Carter could be told in a 2-hour movie but with a TV show more of her life and missions can be expanded upon from week to week.
It's 1946 in New York, and peace has dealt Peggy Carter a serious blow as she finds herself marginalized when the men return home from fighting abroad.
Working for the covert SSR (Strategic Scientific Reserve), which Marvel fans know is the predecessor to S.H.I.E.L.D. Peggy must balance doing administrative work and going on secret missions for Howard Stark.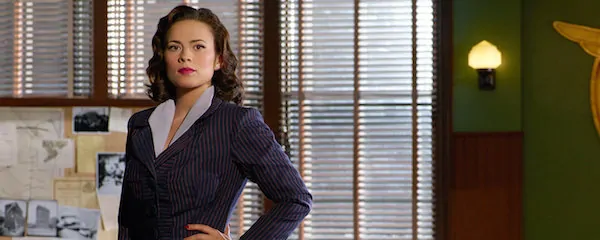 When old acquaintance Howard Stark (Dominic Cooper, "Marvel's Captain America: The First Avenger") finds himself being framed for unleashing his deadliest weapons to anyone willing to pony up the cash, he contacts Peggy — the only person he can trust — to track down those responsible, dispose of the weapons and clear his name.
He empowers his butler, Edwin Jarvis (James D'Arcy), to be at her beck and call when needed to help assist her as she investigates and tracks down those responsible for selling these weapons of mass destruction. If caught going on these secret missions for Stark, Peggy could be targeted as a traitor and spend the rest of her days in prison – or worse.
Agent Carter will run for 8 episodes and then Marvel's Agents of S.H.I.E.L.D. will return to the 9 pm time slot.
3. The Cast
According to  Jeph Loeb Hayley Atwell was the key to the cast puzzle.  Marvel really felt that they needed her involved in the project in order for the show to work. She flew to Los Angels from London to read the script behind closed doors.  After a few hours she emerged and she absolutely loved it and was on board for the project.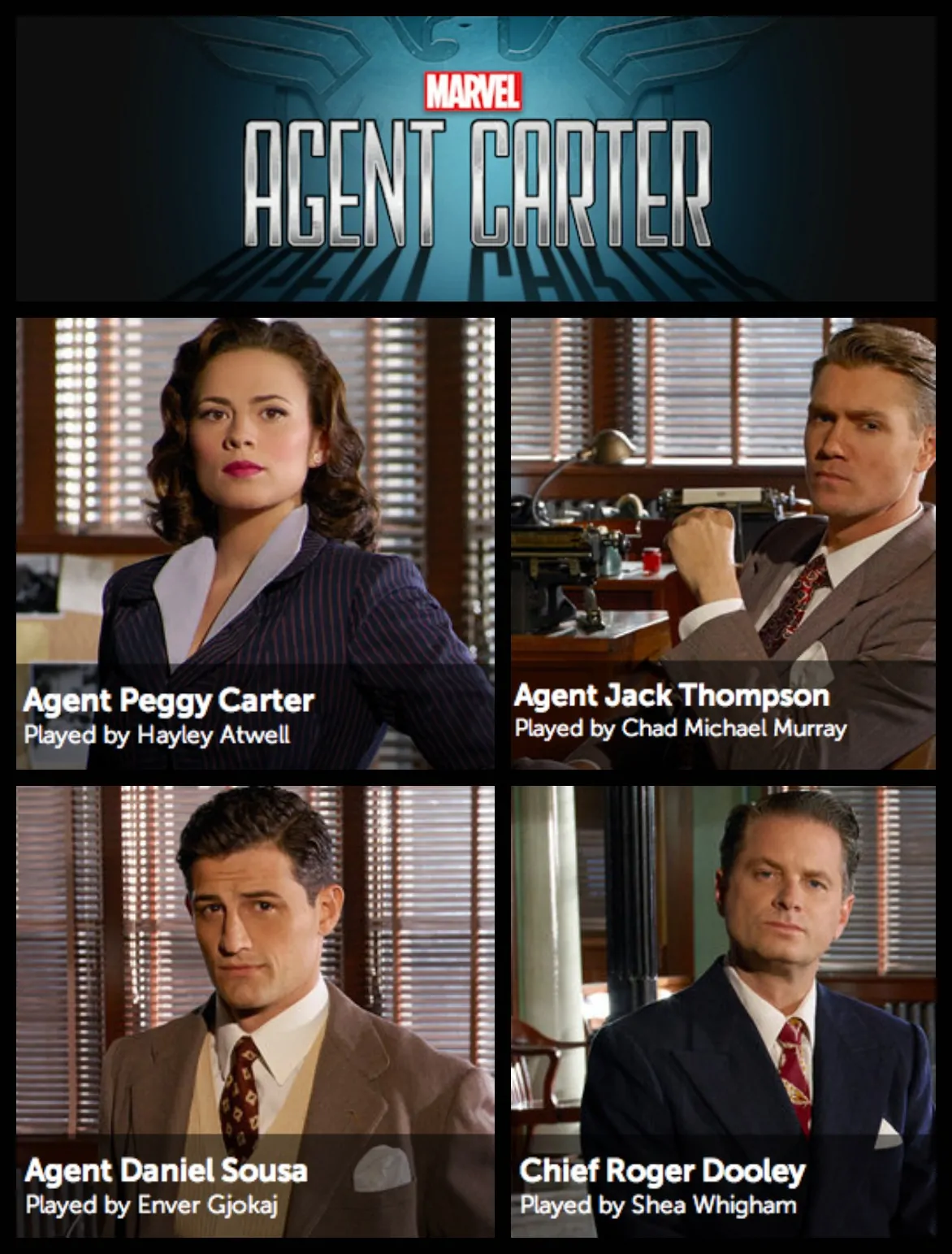 The rest of the cast includes Chad Michael Murray as Agent Jack Thompson.  He is Peggy's office nemesis and is the golden boy of the SSR. However, his inability to see Peggy as anything more than "just a woman" may be his greatest weakness. So basically he's a jerk. =)
Enver Gjokaj as Agent Daniel Sousa who has a permanent limp due to a war injury and is often overlooked at the SSR so he must use his wits to get by.
Shea Whigham as Chief Roger Dooley is the chief of the New York Bureau of the SSR. He knows how to get the most out of his agents and will do everything he can to protect them.
4. Great TV
The Executives at Marvel are great at what they do and they make great Marvel films. Bringing Marvel to TV means that they need to get the best in the industry to lead the Agent Carter Series.
Writers Christopher Markus and Stephen McFeely ("Marvel's Captain America: The First Avenger," "Marvel's Captain America: The Winter Soldier") have written the most scenes involving Peggy Carter on film.  They are great at mixing humor with action and writing roles that empower women. This talented duo was brought in to write the Agent Carter pilot script.
Jeph Loeb knew he wanted to have showrunners Tara Butters and Michele Fazekas both of "Resurrection" fame on the Agent Carter project.  He said they know how to make good TV and create shows that are interesting.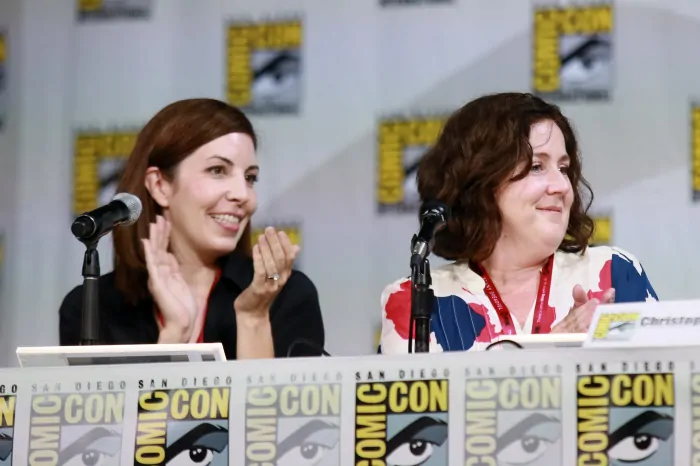 Michele Fazekas and Tara Butters
Agent Carter is a strong independent woman who will inspire her audience from week to week.
In this clip Agent Carter gets ready for work.
Agent Carter
premieres on Tuesday, January 6th at 8:00 pm (7:00 central) with a 2-hour premiere. Then it will run for 6 weeks at it's normal time of 9:00 pm (8:00 central).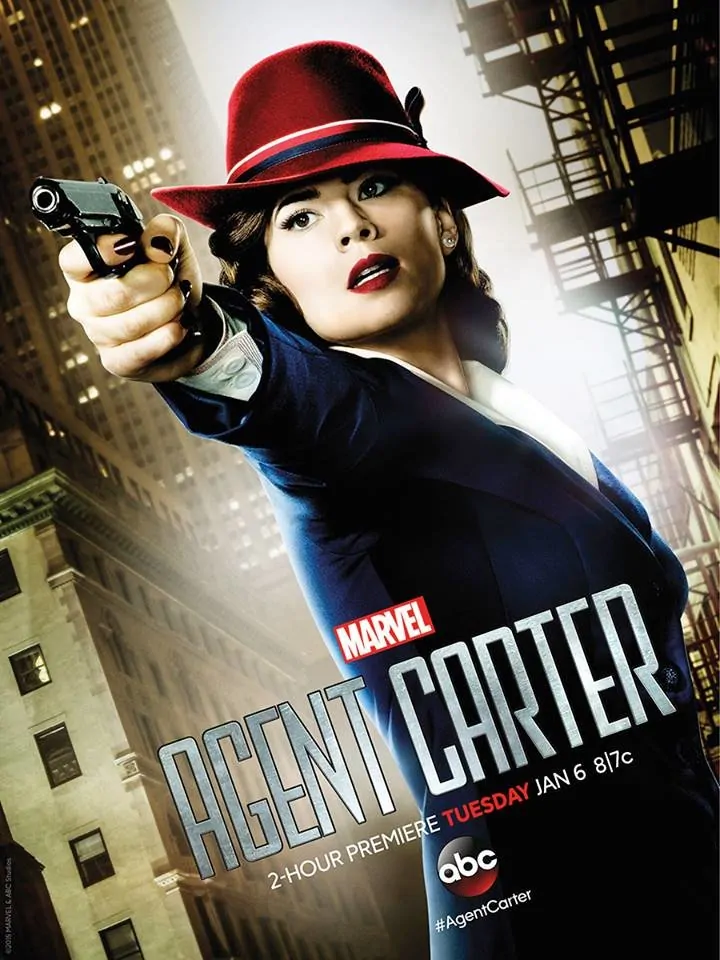 Follow Agent Carter on Facebook, Twitter (#AgentCarter) and Tumblr. Clips of Agent Carter are available on ABC.com.
Hayley Atwell is on Twitter as well as the Executive Producers Michele Fazekas and Tara Butters.